Conservatory kitchen ideas – 14 gorgeous styles to inspire your project
Thinking about extending your kitchen with a conservatory or orangery? Our round up of conservatory kitchen ideas will make preparing dinner a joy.
Are you looking for conservatory kitchen ideas? We've got some jaw-dropping looks that will flood your kitchen with light.
A range of conservatory ideas double up as a kitchen. This helps add more light and extends the kitchen area, perfect for those craving a little bit more space, or just the illusion of space.
The trend is for most modern homes to blend a kitchen and conservatory into one large open-plan family space. This can be fantastic for entertaining as well as bringing the family closer together at meal times.
Managing director Mervyn Montgomery of Hampton Conservatories, explains, 'The kitchen has become one of the main areas of the modern day home for loved ones to gather. So it makes sense that in recent years more and more homeowners are looking to extend their kitchen with a conservatory.'
'Most customers who want a kitchen conservatory actually intend to keep the kitchen where it originally is and extend out to the garden creating a dining space, lounge area and a beautiful link to the garden and grounds of the property.'
With this in mind, our round up of looks feature tons of light, a view to the garden and most importantly, a space perfect for intimate dinners and relaxed family meals.
Conservatory kitchen ideas
1. Build out for a lavish dining area
Blend a conservatory dining room idea seamlessly into your kitchen by adding the same built in cabinets that are in your kitchen. Lay a conservatory floor that will also work in your kitchen and add a roof light in both spaces.
This stunning traditional yet modern kitchen diner looks super spacious and inviting, with plush seating, dining lighting and doors out to the garden.
2. Open plan kitchen conservatory
Make use of a beautiful conservatory space by using it as a multifunctional open plan living room. Create an area for lounging, cooking and eating, like this room by Westbury Garden Rooms.
James Upton, Managing Director of Westbury Garden Rooms explains, 'The kitchen remains the heart of any home. And its importance continues to grow as families are now looking for a multi-functional living space.'
'As such, many of our customers opt for a glass kitchen extension or kitchen conservatory. This creates a light, bright, and spacious room that not only serves as a place to cook but can also be shared with family and friends. A glass kitchen extension can transform a cramped layout into an inviting modern space for living, dining and entertaining.'
3. Make use of space in a small conservatory kitchen
If you don't have space on your side, you can still think about adding a conservatory solely to brighten up a dark kitchen diner. The homeowner of the space shown above opted for a lean-to conservatory extension with bifold windows so that it can be opened up fully into the small garden area.
This small kitchen idea proves you don't have to extend a great deal to make a huge difference to a space.
4. Look for clever ways to let light in
If you have a south facing garden and would prefer to not let too much light in, you could opt for Crittal style floor to ceiling windows and a slanted roof lantern with in-built slats to provide shade.
Note this gorgeous kitchen flooring idea using tiles to separate the spaces in this small open plan room.
5. Make room for plenty of seating areas
This industrial chic kitchen with island transitions into a light and airy dining room area replete with roof lantern. The kitchen island's breakfast bar and stools sprawl into the dining area making the transition more natural.
6. Open up over two floors with a glass atrium
This kitchen opens out into a large airy space, spanning over two storeys in height, creating a bright seating and dining area. The glass atrium features fine framed aluminium sliding doors. These are perfect to slide open into the garden in a relaxed indoor-outdoor design.
7. Opt for a roof lantern side return
This galley kitchen idea and dining space in a terrace house features a side return extension with a lean-to glass roof to keep the space looking light and airy. The owners opted for dark cabinets in the kitchen and a painted exposed brick wall to create an industrial look.
Marketing Director, Alex Hewitt from Ultraframe says, 'A popular kitchen extension idea is to integrate a roof lantern into a solid roof structure. Adding a roof lantern to your kitchen conservatory extension will flood your new space with light.'
'As well as allowing light to be focused centrally – on a breakfast bar or dining table, for example – a roof lantern is the perfect idea for a kitchen extension for a different reason. Spotlights or hanging lights can be fitted into the ceiling to make your space warm and cosy when the sun's gone down.'
8. Go modern with a flat glass rooflight
This modern kitchen features a large flat rooflight that opens up when the weather's good, bringing the outdoors in. While the large, slim-framed, floor-to-ceiling sliding doors create a picture perfect view of the garden. All creating a successful link between indoors and outdoors.
9. Merge a cottage kitchen with a modern conservatory
This traditional country kitchen idea with original beams and stone walls, creates the perfect juxtaposition when paired with a modern glass lantern. The owners have further mixed and matched old and new with an eclectic mix of modern chairs and a stripped back dining table made from the old cottage door.
10. Create a seating nook
This nifty small kitchen features a conservatory style seating area where the owners can read the Sunday papers over a leisurely breakfast with views of the garden. Note the neat in-built bench with comfy cushions, which makes the whole space blend perfectly with the kitchen cabinets. The bench could also act as a smart kitchen storage idea too.
11. Connect your kitchen and dining room
There are a range of extension ideas for a small house which, when used wisely, open up the hallway between two rooms to create a conservatory style side return extension.
This creates ease of access when serving up at the dining table and mean that while you cook you can chat to guests, (but with enough of a segregation to hide the culinary mess you've created in the kitchen).
12. Flood your kitchen with light
This space has a large, long roof lantern atrium letting lots of light brighten the open plan kitchen. With bifold doors opening out into the garden, the kitchen spills out into the garden patio where even more seating acts as an outdoor living room.
13. Open up the eaves in a conservatory kitchen idea
This modern conservatory extension has a pitched roof that creates a stunning floor to ceiling window, framing the garden perfectly. Note the café-style table facing the windows, so the owners can look out while having their morning coffee.
14. Add a modern side-return style conservatory
Keep things modern with a frameless glass surround like this terrace house's glass extension. The mid-century modern kitchen and dining area are the perfect places to hang out and admire the outdoor foliage.
In the summer, the owners can open up the space to entertain guests with their pizza oven and al fresco dining set-up.
Can you put a kitchen in a conservatory?
Yes, you definitely can. Although it's important to bear in mind that a kitchen conservatory must be well ventilated so that any heat from cooking or appliances can escape.
Tom Mckinna, Designer at Resi explains: 'Ventilation is going to be key for any kitchen that's connected to a conservatory. If you're going to be mixing a lot of glazing with steamy cooking sessions, then condensation could be a problem.'
'I would recommend investing in a good quality extractor fan and focusing on window placement in your design. Can you open any windows near your cooking stations? Is there cross ventilation?'
'Make sure your designer is considering these ideas and helping you avoid the dreaded greenhouse effect. Conservatories are basically like Goldilocks' porridge. Get a little wrong in your design and it'll always be too hot or too cold.'
You could opt for a conservatory kitchen extension which has no real restriction on design. The additional space can be used as a kitchen dining area, an extra lounge area, a reading nook or even to accommodate extra kitchen units or even appliances.
Can I knock through into my conservatory?
A standard conservatory is not usually subject to planning permission in the majority of cases unless the building exceeds 50% of the total land around the house. However, projects that involve knocking down doors or walls should be approached with caution.
A conservatory is only free from the constraints of building regulations when there is a separating door, window, or wall. So make sure you do your homework and get the right planning permission.
It's also worth adding that if you were to knock any walls down, to make sure you aren't damaging the structure of your home in the process.
Get the Ideal Home Newsletter
Sign up to our newsletter for style and decor inspiration, house makeovers, project advice and more.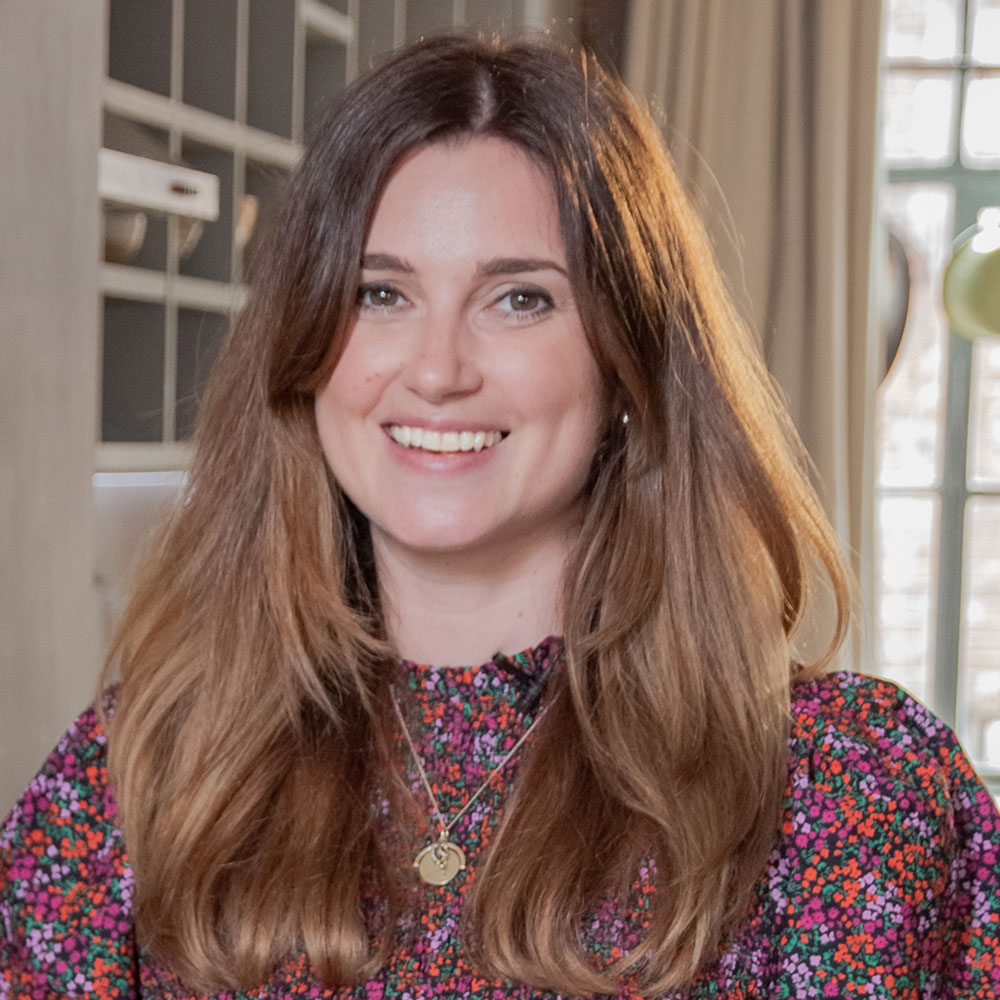 Jenny is Senior Digital Editor and joined the team in 2021, working across Ideal Home, Real Homes, Homes & Gardens, Livingetc and Gardeningetc. Since getting on the property market, her passion for interior design and gardening has taken on a new lease of life. She loves collecting and salvaging unique items (much to her other half's despair) but sniffing out stylish home bargains is her one true love. When she has a spare minute, she loves to do a spot of crafting, having studied textiles at university – although she hardly gets the chance with her daughters keeping her permanently on her toes.