Lighting experts reveal you can cut LED strips – but you must follow these rules
Did you know these do's and dont's of cutting LED strips?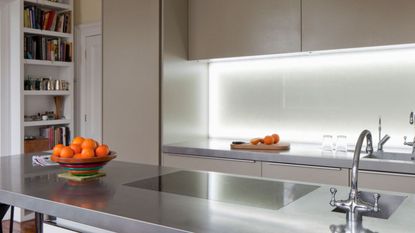 (Image credit: Future PLC/James French)
'Can you cut LED strips?' is a question that might have crossed your mind if you've been looking into installing a couple of strips of this well-favoured lighting trend into the nooks and crannies of your home.
Upon first hearing the term 'LED strips', you might be met with the unsightly impression that we're talking about those multi-coloured strips you'll find in a teen's bedroom or in a bar.
But, don't fear: we're talking about the ones that only emit warm or cool-toned light, having gained popularity as a kitchen lighting idea for under cabinets or as a bedroom lighting idea as a way to illuminate your wardrobe when you open its doors.
So, now we're definitely on the same page: can you cut LED strips or not? We've asked the experts for their advice and top tips on how to cut LED strip lighting, so you don't accidentally make the frustrating mistake of ruining a perfectly good light strip.
Can you cut LED strips?
The short answer? Generally yes, you can cut LED strips. However, always read the manual of your specific product to ensure it can be resized as it differs from strip to strip.
'LED strip lights are a great lighting option if you're looking for a compact and flexible light source,' starts Matthew Currington, technical director at The Lighting Superstore. Some LED strip lighting that has caught our attention are the Primark indoor strip lights.
'These lights are a great customisable option too, as they can be cut to specific lengths and adapted to fit your space,' continues Matthew.
However, there are some points to keep in mind if you're on the task of learning how to cut LED strip lighting. But, rest assured that this is an easy DIY project that anyone can do once clued up on the do's and don'ts.
1. Check if the light strip is suitable for cutting
'Most LED light strips can be cut, but it's always a safe practice to be sure before cutting into electronics,' says Matthew from The Lighting Superstore.
If you're unsure, Chris Moorhouse, category director of timber, building, decor, and garden at Wickes says, 'Light strips that can be adjusted will often have cut points marked on each strip, usually indicated by a dashed line or a pair of copper dots.'
However, if there aren't any visible indications on the LED strip, Matthew urges you to double-check with the brand before cutting to ensure it's safe to do so.
2. Measure twice, cut once
'The length you can cut depends on the specific LED strip model,' starts Matthew at The Lighting Superstore.
'Some LED strips can be cut every 2 inches, but other brands may have a shorter or longer interval. It's important to follow the manufacturer's guidelines for your particular strip.'
'Once you're ready to cut, make sure to cut in a straight line, along the recommended point,' continues Matthew. 'Cutting the strip diagonally may damage the strip and result in the lights not working.'
'For a precise and clean cut, make sure to use the correct tools, like these Electrical Wire Strippers, £7 at Wickes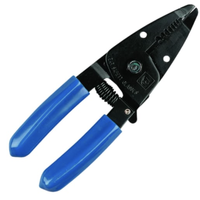 3. Check the voltage
'When you cut LED strips, you alter the electrical characteristics of the circuit. Ensure that your power supply can still provide the required voltage and current to the shortened strip,' warns Matthew from The Lighting Superstore.
'Cutting it too short may result in a voltage drop which can affect the brightness and colour consistency.'
4. Know the warranty
Lastly, Matthew warns that cutting an LED strip may very well void the manufacturer's warranty.
Therefore, it's always wise to check the warranty details of your lights before making any changes so as not to find yourself in a tricky situation.
FAQs
Can you cut LED strips anywhere?
While LED strips can generally be cut and resized, you can't just cut them anywhere you'd like, but rather on the indications marked on the strips.
'Examine the back of the strip for indicators like a scissors icon or a dashed line,' advises Matthew from The Lighting Superstore.
Can you cut LED strip lights to size?
Yes, you can cut LED strip lights to size as long as you're cutting along the marked indications on the lighting strip.
Is it safe to cut LED strips?
Yes, it's safe to cut LED strips as long as you're following the marked indications and cutting the strip in a straight line with sharp, correct tools.
Now you know how to cut LED strip lighting, you can safely cut these strips down to your preferred size and use them to illuminate tired-looking areas of your home.
Get the Ideal Home Newsletter
Sign up to our newsletter for style and decor inspiration, house makeovers, project advice and more.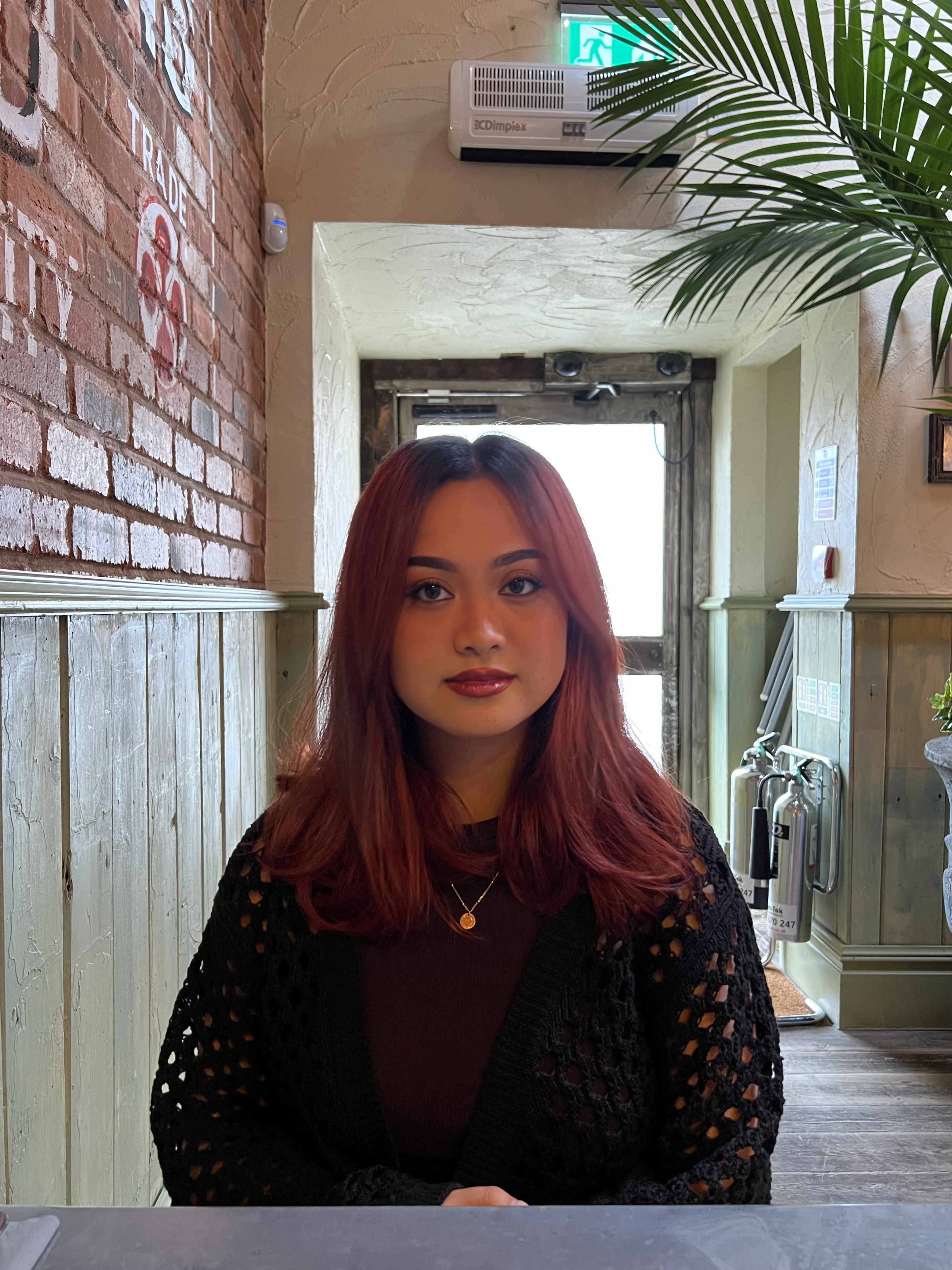 Jullia Joson is Ideal Home's Junior Writer. She's always loved all things homes and interiors, graduating with a bachelor's degree in Architectural Studies from the University of Nottingham in 2022. Previously, she was an Intern Editor for ArchDaily. Now focused on news stories, Jullia can be found down the TikTok and Pinterest rabbit hole scrolling through any new and upcoming trends, hacks, and home inspiration.