No, masonry paint isn't just for exterior walls - 7 clever hacks to make your tin of paint go so much further
Don't let your leftover masonry paint gather dust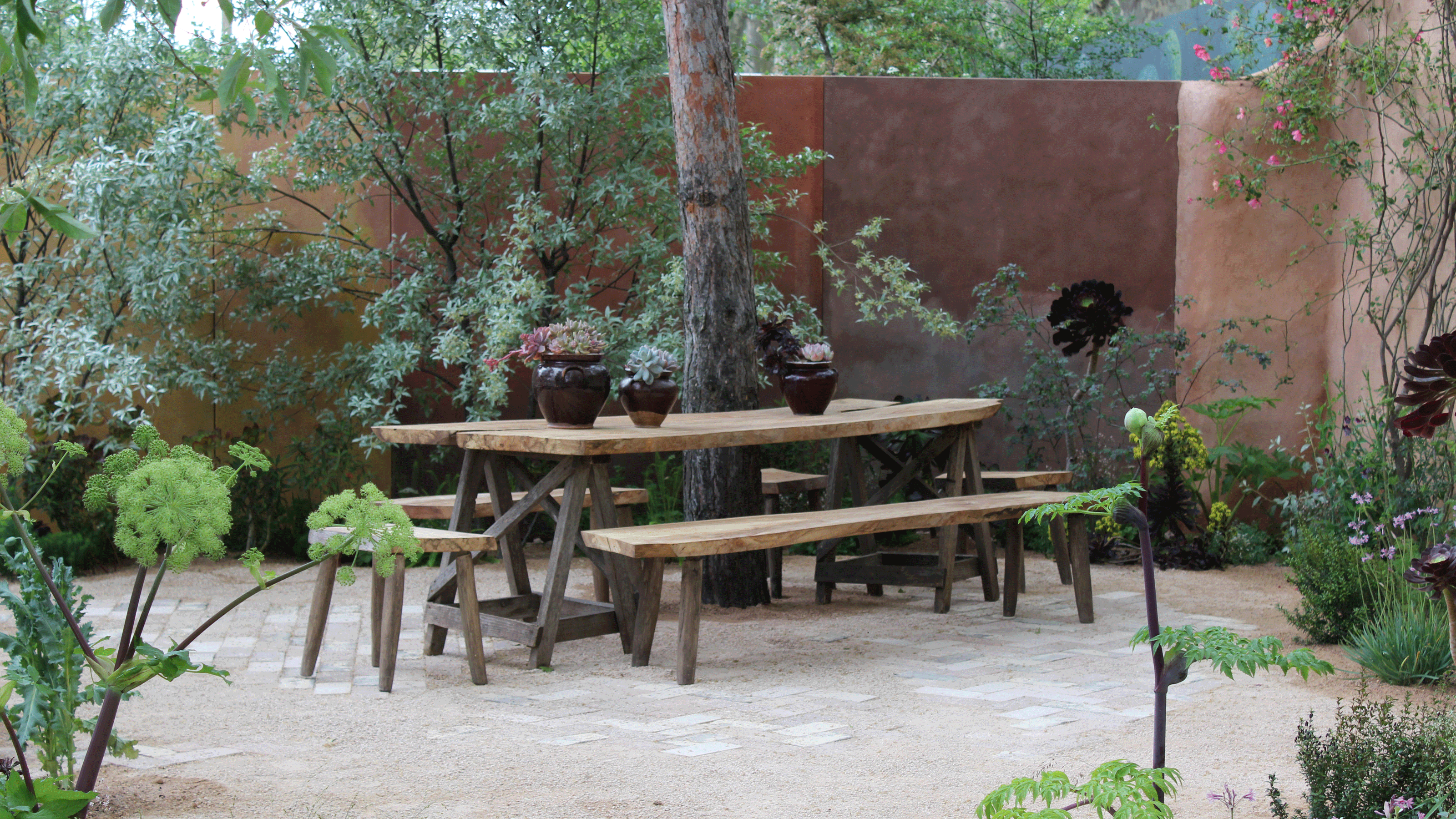 (Image credit: Future / Heather Young)
If you're wondering if there are different ways to use masonry paint, you've come to the right place. At Ideal Home, we're all about using what we have for any easy DIY projects - and we wouldn't let leftover masonry paint go to waste.
Of course, most people assume that masonry paint is reserved for exterior walls, such as brickwork or render. And while there's no doubt about the fact that this exterior paint is perfect for such surfaces, masonry paint shouldn't be put in a box and used exclusively on walls.
There are so many amazing ways to use masonry paint on the outside of your house and in your garden, from creating bespoke planters to updating your patio. And we've decided to pull together our favourite ideas into one handy guide. Don't worry; you can thank us later!
7 creative masonry paint ideas
If you have some leftover masonry paint in your shed, don't let it collect dust. There are so many different ways to use masonry paint, and they can all give your outside space the refresh you may have been looking for.
1. Create a feature wall
Sure, feature walls have traditionally been inside of the home, but who says you have to play by the rules? If you want a fun and quirky way to use masonry paint, creating a feature wall in your garden could tickle your pickle.
While it's incredibly easy to paint an exterior wall, the hardest part of this option is choosing what you'd like this feature wall to offer.
You could opt for a singular, bright, bold colour. You could get your creative juices flowing and paint your own mural. Or you could take a leaf out of this Moroccan-inspired garden makeover and bring a scalloped edge design to life. If you need a little help, we have a helpful guide for how to paint a scalloped wall.
2. Upgrade your fascias
Most homeowners pay very little attention to their fascias, and we don't blame them. However, it's important to take care of your fascias, as they protect your roof and your guttering. And while you're at it, you might want to give your fascias a little refresh, too.
Although the fascias on most properties are a standard white colour, more and more people are starting to get creative with this aspect of their property. And masonry paint is perfect for those who want to play around with colour on their fascias.
Whether you want to go for smart black paint or go left-field and opt for a duck-egg blue, the opportunities are endless.
3. Give your fence a refresh
Knowing how to paint a fence is pretty important, but one thing you might not realise is that you don't technically have to use fence-specific paint or stain to do this. In fact, it's possible to paint a fence using any leftover masonry paint you may have lying around.
In fact, this idea is great if you want to match your fence panels to your concrete fence pillars and blend them in, as masonry paint works wonders on both of these surfaces.
While you could simply paint this masonry paint right onto the fence, you may find that the colour is a little too harsh and bright for your taste. If this is the case, simply take a leaf out of The Home Boys' book and water it down to make a DIY fence stain.
4. Jazz up some plant pots
If you've always thought that your plant pots were a little boring, there are some amazing flower pot painting ideas out there. And no matter whether you want to paint terracotta plant pots or you want to paint plastic plant pots, masonry paint will soon become your best friend.
But if you're not sure what colour to go for, Emma Bestley, Co-founder & Creative Director of YesColours believes that electric blue is the colour of the year.
'This luscious colour sits somewhere between cobalt and ultramarine,' she explains. 'Terracotta plant pots make the perfect starting point to inject a vibrant blue into your outdoors. Alternatively, try painting the border of your built-in planters for a subtle yet punchy touch.'
5. Paint your garden furniture
No garden would be complete without the best garden furniture. And although high-quality garden furniture should last a long time, no garden furniture is invincible. That means that one day, you might have to replace it - or at least give it a little makeover.
If you find that your garden furniture needs a little refresh, you could try this masonry paint hack. Masonry paint works incredibly well on both metal and wood, and you can also buy it in a variety of colours. So, you could match the paint to the original furniture colour, or you could opt for something different entirely.
Whatever the case, it's still a good idea to use a garden furniture cover to keep the paint looking fresh for longer.
6. Update your patio
If your garden has seen better days, you may have toyed with the idea of getting your patio replaced. However, doing so isn't cheap. But if you want a way to smarten up your patio while you get the money together, masonry paint could come in very handy.
Masonry paint is easily applied to patio slabs, and you can get creative with this process, too. You could create fancy designs with stencils, use a ruler and tape for a geometric pattern, and you could even follow in the footsteps of this DIY boho garden.
Avoid a uniform effect, though, advises Jason Burns of FrogTape. 'Instead, draw diagonal lines across each slab in a series of different directions. It's then really easy to colour in using masonry paint. A popular colour combination is black and white as it can then be dressed with coloured accessories to suit the season.'
7. Style your windowsills
It's often hard to make the exterior of your home stand out from the box. While you could re-render your home or completely redesign the whole thing with the help of an architect, this can be expensive.
If you're looking for a cheaper way to add some personality and character to your property, why don't you give your windowsills a little TLC? Masonry paint is great for exterior windowsills, meaning you can paint them any colour you like.
Alternatively, you could create your own textured paint by adding sand to masonry paint. That way, it will be completely unique!
FAQs
What can masonry paint be used for?
First and foremost, masonry is an exterior paint. This makes it perfect for painting exterior walls, no matter whether you're painting brickwork, render, pebbledash, or cement.
However, it can also be used on a variety of other materials outside. You can paint fences, metal furniture, terracotta pots, and even windowsills.
But while masonry paint can be used for interior projects, it's not recommended. That's because the fumes of masonry paint can be extremely harmful and not worth the risk.
Plus, masonry paint often doesn't have the ability to fight back against interior problems, such as mould or mildew.
Can I paint masonry paint straight onto brick?
Although painting brick may sound like an easy job, it's not as simple as it sounds. In fact, you should never paint masonry paint straight onto brick.
To successfully paint brick in masonry paint, you first need to prime it. This will ensure that the paint will stick to the brick and stay there for a long time.
Get the Ideal Home Newsletter
Sign up to our newsletter for style and decor inspiration, house makeovers, project advice and more.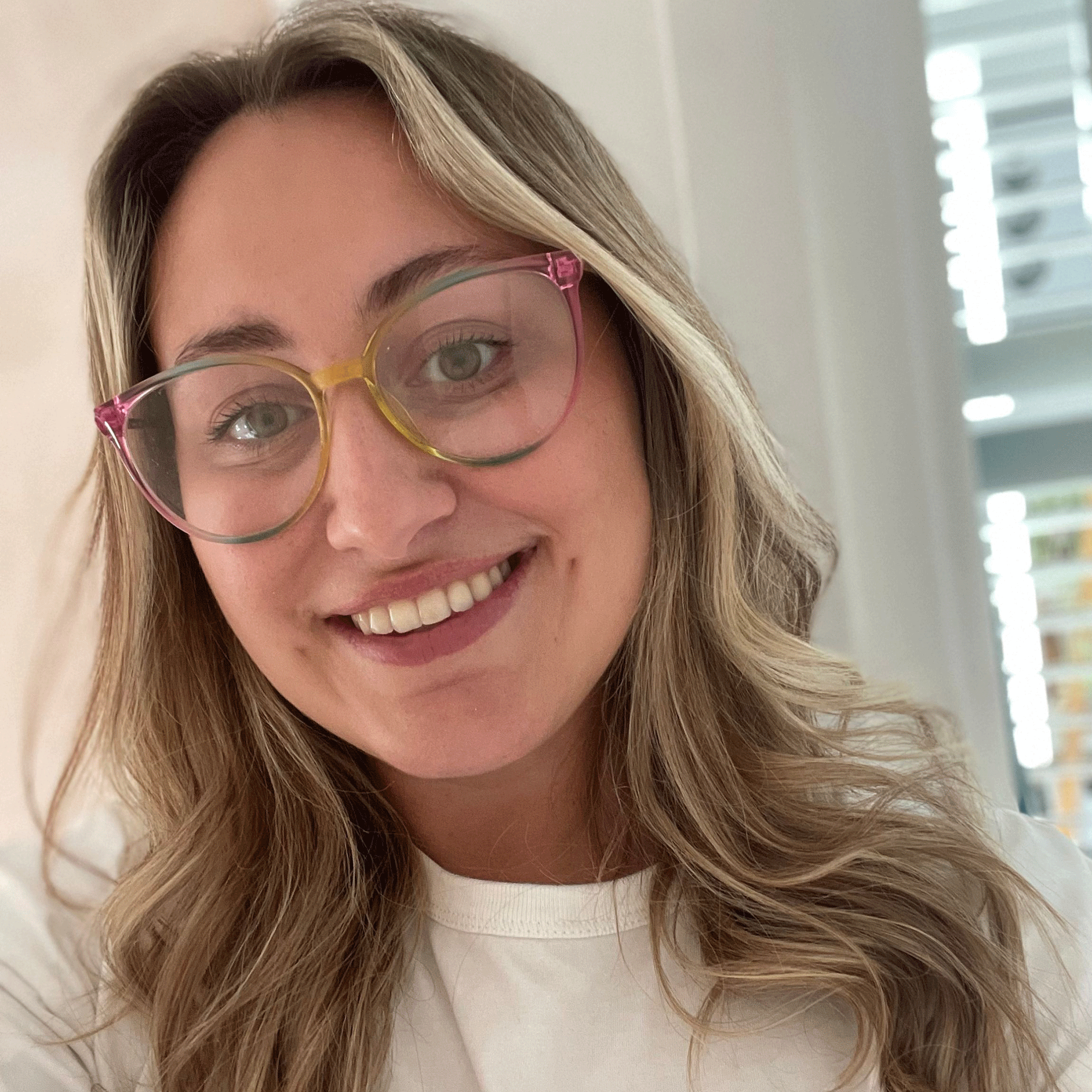 Lauren Bradbury is a freelance writer and major homes enthusiast. She graduated with a Bachelor's degree in English and Creative Writing from the University of Chichester in 2016, before dipping her toe into the world of content writing. After years of agency work, writing everything from real-life stories to holiday round-ups, she decided to take the plunge and become a full-time freelancer in the online magazine world. Since then, she has become a regular contributor for Real Homes and Ideal Home, and become even more obsessed with everything interior and garden related. As a result, she's in the process of transforming her old Victorian terraced house into an eclectic and modern home that hits visitors with personality as soon as they walk through the door.