'It's a really quick and easy win' – The Repair Shop's Sonnaz's fast track tip to update tired-looking furniture
The upholstery pro's tried and true hack for upcycling soft furnishings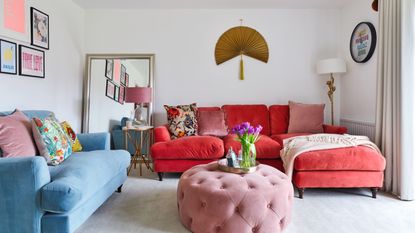 (Image credit: Future PLC)
Sonnaz Nooranvary, best known for her upholstery and soft furnishing skills on BBC's The Repair Shop reveals her best-kept secret for updating tired-looking furniture: a scatter cushion. One that you can make yourself, might we add, with no need for a sewing machine in sight.
As far as easy DIY projects go, many claim to be easily accessible and achievable for any skill level, but that's not always the truth. With winter on its way in, many of us are spending a lot more time at home in the evenings and over the weekend and there's nothing like decorating with soft furnishings to make for a cosy living room idea.
If you're looking for an upcycling project for beginners to help spruce up your home and give it a seasonal refresh, Sonnaz's easy DIY scatter cushion might just be the perfect fit.
Sonnaz's easy DIY scatter cushion
When speaking to Ideal Home, we asked Sonnaz what her personal favourite easy-to-do DIY was, to which she responded, 'I love a scatter cushion.'
'I love a plump, good-finished cushion – whether it's got a piped edge or a frilled edge to it – I just love one. They're an easy, transformational thing that you can do at home for your bed, sofa, or wherever.'
'You can make one it any size or mix up the textures, and I think that it's a really quick and easy win. The fabric can be super fabulous or pared down. I think it's a great beginner's project.'
How to make your own DIY scatter cushion
'I do have a no sewing machine scatter cushion tutorial on YouTube using just a needle, thread, and some fabric,' starts Sonnaz.
'But the long and the short bit is, all you need is a cotton thread and a hand sewing needle (like these, at Amazon). Cut two squares of fabric around 15 inches. Put them face to face, and pin them together. Load up your needle with your thread and then starting in from a corner, do a running stitch all the way round to the other side. Then again, come in a little bit on the other side of where you started, tie off the thread.'
'Now, turn it the right way round. Then, for your infill, whether it's a feather or hollow fibre infill, you want it to be ever so slightly bigger than the size of the scatter cushion cover. So for a 15-inch cover, go for a 16 or 17-inch infill.'
'Stuff that inside, really making sure you've got the infill nicely distributed through the cushion cover you've just made and into the corners as well, especially. Then you can clip or hold the last opening that's left, and slipstitch that closed. Then it's job done.'
In fact, this DIY scatter cushion tutorial will actually be part of an 'easy DIY projects' book Sonnaz is currently working on to be released for Christmas 2024 jam-packed with up to 25 how-tos and quick fixes for sprucing up your home, from updating your curtains to the cushions on your sofa.
Not to mention, the DIY scatter cushion isn't the first tip that Sonnaz has shared for updating a tired-looking sofa – she's also let us in on the hack of using teddy bear stuffing to re-plump up your cushions.
Commenting on the upcoming DIY projects book, Sonnaz says, 'I just think it's so empowering for people to be able to have a go and do these things in your own home without having to go out and buy stuff.' All you need is some old, remnant fabric to upcycle into something new.
Next year will also mark the launch of Sonnaz's own company, House of Sonnaz, an eco-friendly furniture and home furnishings range, so we'll be keeping a watchful eye out for that.
Lo and behold, we think it may very well be fitting to officially declare the winter season the time to welcome in scatter cushions galore – and we are exceptionally keen to try this DIY out for ourselves to give our homes a budget-friendly, unique makeover for the season.
Get the Ideal Home Newsletter
Sign up to our newsletter for style and decor inspiration, house makeovers, project advice and more.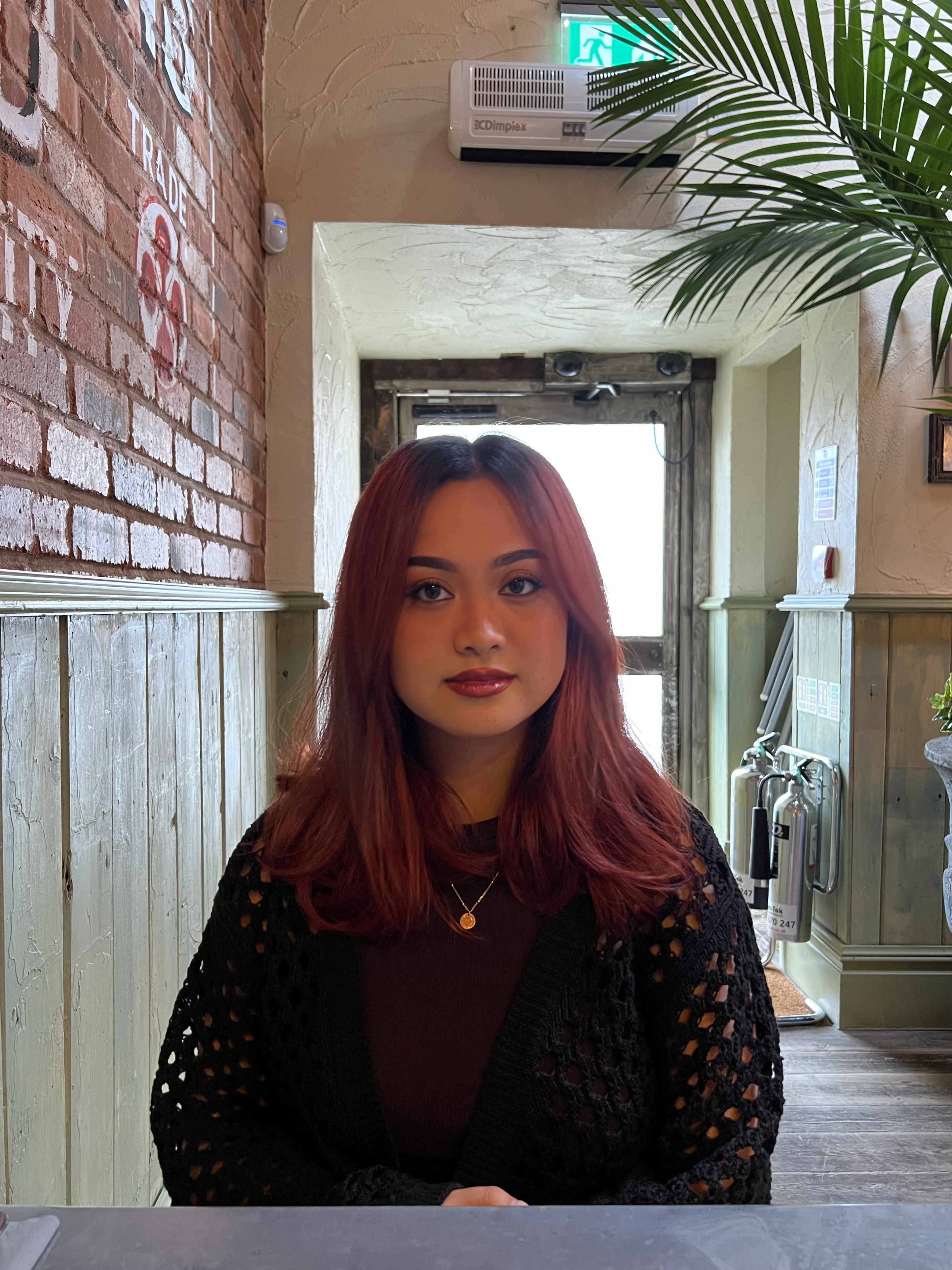 Jullia Joson is Ideal Home's Junior Writer. She's always loved all things homes and interiors, graduating with a bachelor's degree in Architectural Studies from the University of Nottingham in 2022. Previously, she was an Intern Editor for ArchDaily. Now focused on news stories, Jullia can be found down the TikTok and Pinterest rabbit hole scrolling through any new and upcoming trends, hacks, and home inspiration.