The reason why you should visit your local garden centre monthly, even in winter, according to David Domoney
The celebrity gardener reveals his best-kept secret for adding colour to your garden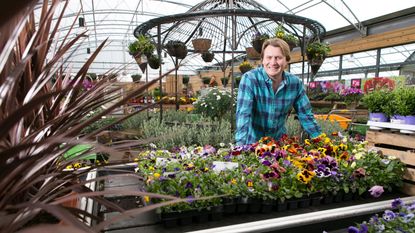 (Image credit: Alamy)
Celebrity gardener, David Domoney, reveals his best-kept secret for keeping a colourful garden all year round – and it all lies in giving some extra love to your local garden centre, even during winter. Yes, really...
Just because it's winter doesn't mean that the garden is closed. In fact, in the same way, that there are many plants and flowers that bloom in spring and summer, there are also plenty of winter flowers to plant now that actually thrive best in this colder season.
So, if you're wondering how best to inject colour seasonally into your garden ideas, David's got a word of advice that may very well be worthwhile.
David Domoney's top tip for adding colour to your garden
Speaking exclusively to Ideal Home on winter gardening tips, gardener David Domoney starts by saying, 'First of all, the garden isn't closed during winter. There's an often misconception that our gardens are out of bounds during the winter.' And of course, we can attest to this given all the ways to winterproof a garden, such as investing in the best plant covers.
'The garden is still open every day of the year to colour, interpretation, and enjoyment. You may not be out there when it's raining, but it doesn't rain every day through winter,' assures David.
'There are always opportunities to engage.'
How to keep a colourful garden this winter, and all year round
'There are many winter flowering plants that you can put out, tubs or containers that continue to give colour throughout the winter months that are much more valuable than summer garden colour because it's rare to have colour during this time,' continues David. 'So, the colours you do get now, you cherish and enjoy a great deal more.'
So, how exactly can you keep colour thriving in your garden not only in the winter months but all year round?
'My advice always is – and it's not just specific to winter, but to any week or month of the year – to go the garden centre and buy something that is perennial. This means that it lives and flowers every year,' explains David.
'You buy something that is in flower every time you visit the garden centre. If you go every month, you will always have something in flower every month that continues to give your garden an all-around colour.'
David concludes, 'So, go to the garden centre now, talk to a member of staff, and say 'Have you something that's in flower that's perennial?' Then, you put it in the garden and every year, it will flower exactly at that same time.'
And that, folks, is how you can avoid your garden from suffering even the bleakest of winters. Jump on the latest garden trend and use your resources, such as your local garden centre per David's advice, and nab a perennial addition to your garden border.
We don't know about you, but that seems like a pretty easy garden idea that we can incorporate into our routine easily enough for the promise of a garden that will change yet remain colourful irrespective of the change of seasons.
David is currently supporting Greene King's Proud to Pitch In scheme, speaking on the importance of pitch quality and maintenance for grassroots sports. If you are part of a grassroots sports team and want to learn more about Proud to Pitch in, visit: https://www.greeneking-pubs.co.uk/proud-to-pitch-in/.
Get the Ideal Home Newsletter
Sign up to our newsletter for style and decor inspiration, house makeovers, project advice and more.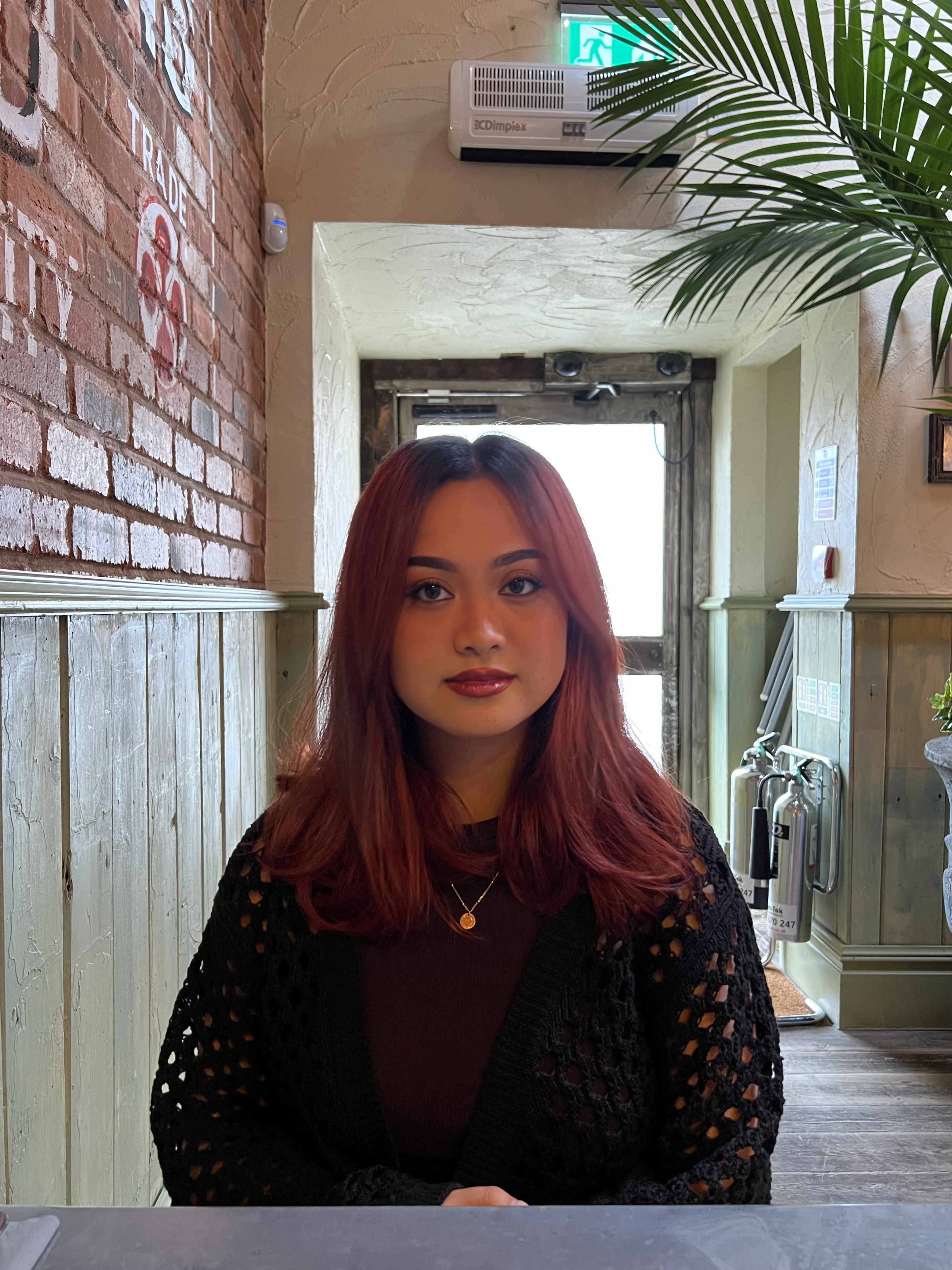 Jullia Joson is Ideal Home's Junior Writer. She's always loved all things homes and interiors, graduating with a bachelor's degree in Architectural Studies from the University of Nottingham in 2022. Previously, she was an Intern Editor for ArchDaily. Now focused on news stories, Jullia can be found down the TikTok and Pinterest rabbit hole scrolling through any new and upcoming trends, hacks, and home inspiration.