Should you buy a BBQ or a pizza oven? The low down on which outdoor appliance to invest in
Which one should you buy and why?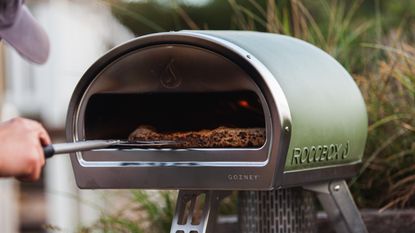 (Image credit: Gozney)
While some people have the budget as well as the outdoor space for a whole host of al fresco cooking appliances like the best BBQ and the best pizza oven, we don't all have expansive, glamorous outdoor kitchen areas. So if you're choosing just one outdoor cooker, it's a tough call to make.
You might not know it, but the two do actually overlap in terms of what they're capable of cooking. Pizza ovens are not just for pizza, and you can create far more than burgers and bangers on a good BBQ. But having said that, they do each have their strengths, so one of the best ways to decide is to think about what you want to cook the most.
Having reviewed some of the best BBQs and pizza ovens over the last few months, I feel well-versed in both. So I've put together some of my thoughts on these two excellent back garden cookers to help you choose which will be most suitable for your summer feasting and entertaining.
Cadac Citi Chef 40 FS Gas BBQ
This affordable, stylish freestanding gas BBQ is one of our standout picks for the summer months. It's easy to move around and heats up fast for outdoor gatherings - which is surely everything you'd like from your new BBQ?
Woody Oven - Wood Fired Pizza Oven Kit
Make life easy with this all-encompassing pizza oven kit from Woody, which we tried and loved in our review. It's portable, (relatively) affordable, and boasts an integrated thermometer too. This is a wood-fired option, but you can pay more to have a gas burner included.
What are the main differences between pizza ovens and BBQs?
Both pizza ovens and BBQ's come in gas or wood/ charcoal options, so the type of fuel they use doesn't really set them apart. Similarly, they both come in a wide variety of sizes at a range of price levels, so size and price are unlikely to be deciding factors in my opinion.
However, one of the biggest differences is that on a BBQ you're cooking directly above the heat source on a metal grate. Whereas in a pizza oven, generally the flame is at the back warming the oven, rather than the food directly.
Cooking on the direct heat of a barbecue allows you to cook foods fast, the fat all drips away, and you can enjoy a flame grilled effect on meats. For barbecues without a lid, you're limited to smaller foods, but with a lid you can perfect techniques of longer slower cooks for larger joints of meat and even whole chickens.
Like the oven in your kitchen, a pizza oven is insulated to keep all the heat inside - especially those with a door, like the Woody Portable Wood Fired Pizza Oven. And they can get very hot, sometimes temperatures can exceed 450C. This is what enables a pizza oven to cook pizzas in as little as 90 seconds. But you can make use of this intense indirect heat to cook all sorts of other foods. The difference to a BBQ is that meats and other foods cooked in a pizza oven have to be cooked in a skillet, so all the fat and juices are contained.
Can you make pizza on a BBQ?
In short, yes you can cook pizzas on some barbecues if the brand offers a pizza stone accessory. You'll also need your BBQ to have a lid. The difficulty with cooking pizzas on a BBQ is that while you might be able to get the stone hot, it can be tricky to keep the heat in well enough to properly cook the top.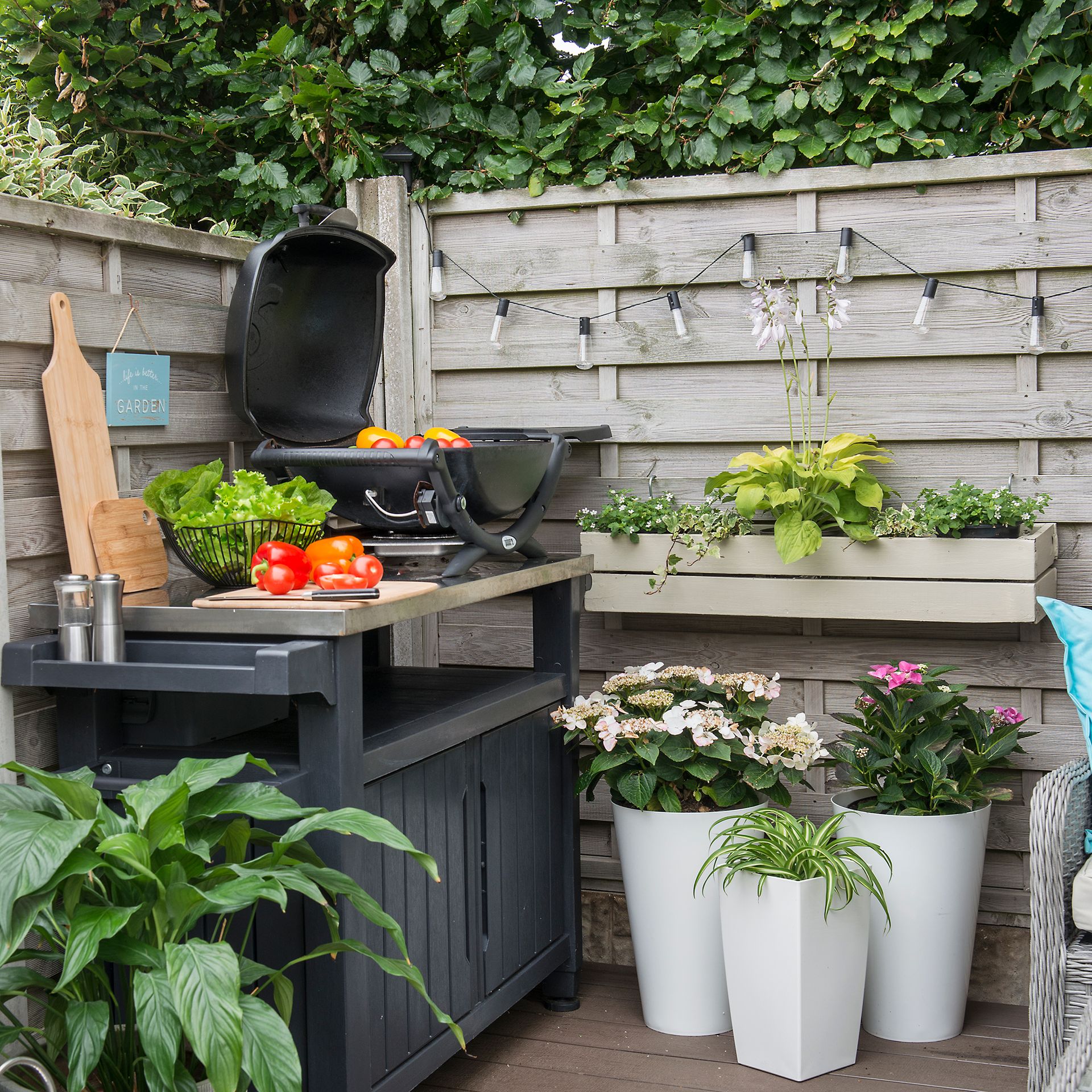 This is because every time you open the lid to check on progress, you lose all the heat that's built up inside it. So, it stands to reason that if you intend to cook a lot of outdoor pizzas you'll get the best results with a dedicated pizza oven.
How versatile is a pizza oven?
Most of us know what can be cooked on a barbecue and that they can be super versatile, especially if you start adding accessories like a rotisserie kit or a grilling basket for vegetables. But - in part thanks to their name - we often assume a pizza oven is a one-trick-pony.
In fact, a pizza oven can cook plenty of other foods, giving tasty, smokey results similar to a barbecue. You'll need some decent cast iron cookware - a good skillet will be able to handle the intensely high temperatures inside a pizza oven without warping or cracking.
I've cooked everything from potatoes, to chicken skewers, and even broccoli in a pizza oven, all with great success. Unless you've got a large pizza oven like the huge Gozney Dome, it's unlikely you'll be able to cook huge hunks of meat. And you probably wouldn't want to fire it up just to cook some hotdogs or burgers. In this case, a barbecue is going to be more appropriate.
Once you start scouring the internet for pizza oven recipes you'll be surprised by the variety, I've even found recipes for cookies and brownies baked in a pizza oven - I've yet to try them out but can't wait to see how well they work.
So which one will be right for you?
If you want to cook large joints of meat and whole chickens low and slow, a big BBQ with a lid will serve you well, like our top rated choice the Weber Spirit II-E310 Likewise for the odd burger or chicken thigh, a small portable BBQ, such as the BergHOFF Portable BBQ might be what suits you best.
As I mentioned above, for the odd pizza, a BBQ with a pizza stone will be okay, but for top-notch pizzas you'll want a pizza oven, such as one of our favourites the Gozney Roccbox. Then you can use it for tasty charred vegetables and meats in a skillet too.
Get the Ideal Home Newsletter
Sign up to our newsletter for style and decor inspiration, house makeovers, project advice and more.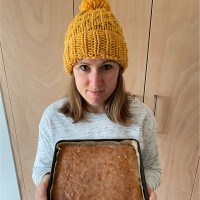 After completing a Home Economics degree, Helen went on to work for the Good Housekeeping Institute and has been reviewing home appliances ever since. She lives in a small village in Buckinghamshire in the UK.