Princess Charlotte just gave this retro garden furniture trend the royal seal of approval
Princess Charlotte is throwing things back to the 70s, and we're into it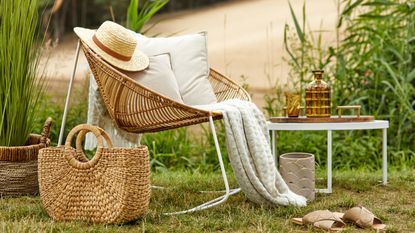 (Image credit: Getty)
Kate Middleton and Meghan Markle might be among the world's top fashion influencers, but it seems one of the youngest members of the royal family is gently steering us when it comes to homeware and gardening trends. Earlier this week, Kensington Palace shared a photo of Princess Charlotte – snapped by none other than Catherine, the Princess of Wales, no less – to commemorate her eighth birthday, and it wasn't long before people were zooming in to get a closer look at the unusual white wicker chair in the background. And then, y'know, zooming off to all corners of the internet to track down one of their very own wicker garden furniture pieces.
Oh yes, you better believe that the phrase 'wicker chairs for sale' has seen a 300% spike in Google search traffic since the third in line to the throne seemingly gave this garden seating idea the royal seal of approval. However, when you consider the fact that designers and forecasters have long predicted that 70s-inspired homeware is set to be one of the biggest trends of 2023, our newfound love for wicker shouldn't come as all that much of a surprise.

'We've seen 70s fashion make a return and this has made its way into the world of interiors,' Harriet Pringle, the founder of Narchie, explains.
'Consumers are seeing their homes as they do their wardrobes, with their interiors becoming another avenue to express personality and style. There is something comforting about nostalgic pieces that remind us of the past and of simpler times… and now people are not just wanting to recreate the era, but introduce new colourways to keep their interiors feeling up to date, too.'
Is white wicker furniture in style right now?
It's all too easy to assume our love for white wicker is simply down to what this writer has dubbed 'The Princess Charlotte Effect', but there's much more to the trend than that. In fact, as Wayfair's Resident Style Advisor, Dee Fontenot, points out: 'The timeless appeal of white wicker furniture is just one of the reasons it is such a popular choice for both indoors and out.'
Rachel Miles, Head of Home and Garden at eBay, echoes this sentiment, noting: 'Wicker furniture is something we've seen come up as a leading garden trend year after year at eBay, with the look really being a timeless summer staple.
'The popularity of wicker comes from its versatility,' she continues. 'You can execute a classic English coastal look, very similar to Princess Charlotte's, with a clean coat of white paint, or you can team neutral wicker with a bright coloured cushion – like an earthy orange – to make it more of a centrepiece and boost those summertime vibes.'
Branding wicker a 'timeless addition' to any home, Harriet adds that it 'is always incredibly versatile and a good investment.'
'If you look after your wicker, it will last for years,' she says.
Where can you buy good second-hand wicker furniture?
Wicker is one of the oldest furniture-making methods known to history, which means it's incredibly easy to source vintage and second-hand pieces – if you know where to look when buying second-hand furniture, that is.
As Rachel says: 'At eBay, we have a huge selection of pre-loved wicker pieces on our new Better Than New Homeware hub – making it that bit easier for those who want to take a more sustainable route.
'On the hub, you can find beautiful vintage pieces at great value, that with a bit of easy upcycling can give your garden a nice new addition ahead of summer.'
Savvy shoppers should visit Lilbet Loves Vintage, who sells many vintage pieces including these white wicker chairs, and Soo Last Century, which also specialises in retro furniture.
Narchie, too, is filled to the brim with second-hand wicker furniture for sustainable shoppers – although Harriet urges people to 'shop with an open mind'.
'If the piece isn't the right colour, then you can always upcycle with a lick of paint,' she says. 'The great thing about wicker is that it's really easy to paint or stain, meaning you can refresh the look again and again to create a piece that is completely bespoke to you.'
Not sure where to start? Harriet suggests trying the 1970s Peacock Chair and Matching Stool by Goods In (£88), the Rattan Wicker Loveseat by Amy English (£150), or the Vintage Petite French Wicker Chair by Annamh (£136).
Alternatively, if you do decide to paint your wicker from scratch, be sure to use a water-based, heavy-duty sealant, like Frenchic's Tuff Top Coat (£17.95) first to make sure that your wicker creation has a very hard-wearing, protective coating.
So, I'd you're looking for a royally good (sorry) addition to your garden furniture collection, look no further than the wonderful world of wicker. Whether you keep yours neutral or give it a dazzling white makeover, it's sure to give your garden a pop of retro glam – not to mention give you the perfect place to sit and enjoy those rare moments of sunshine.
Then again, if the weather isn't quite as glorious as it was for Princess Charlotte on her birthday, you could always stick yours in the conservatory. Nothing quite says British summer, after all, like an indoor picnic.
Get the Ideal Home Newsletter
Sign up to our newsletter for style and decor inspiration, house makeovers, project advice and more.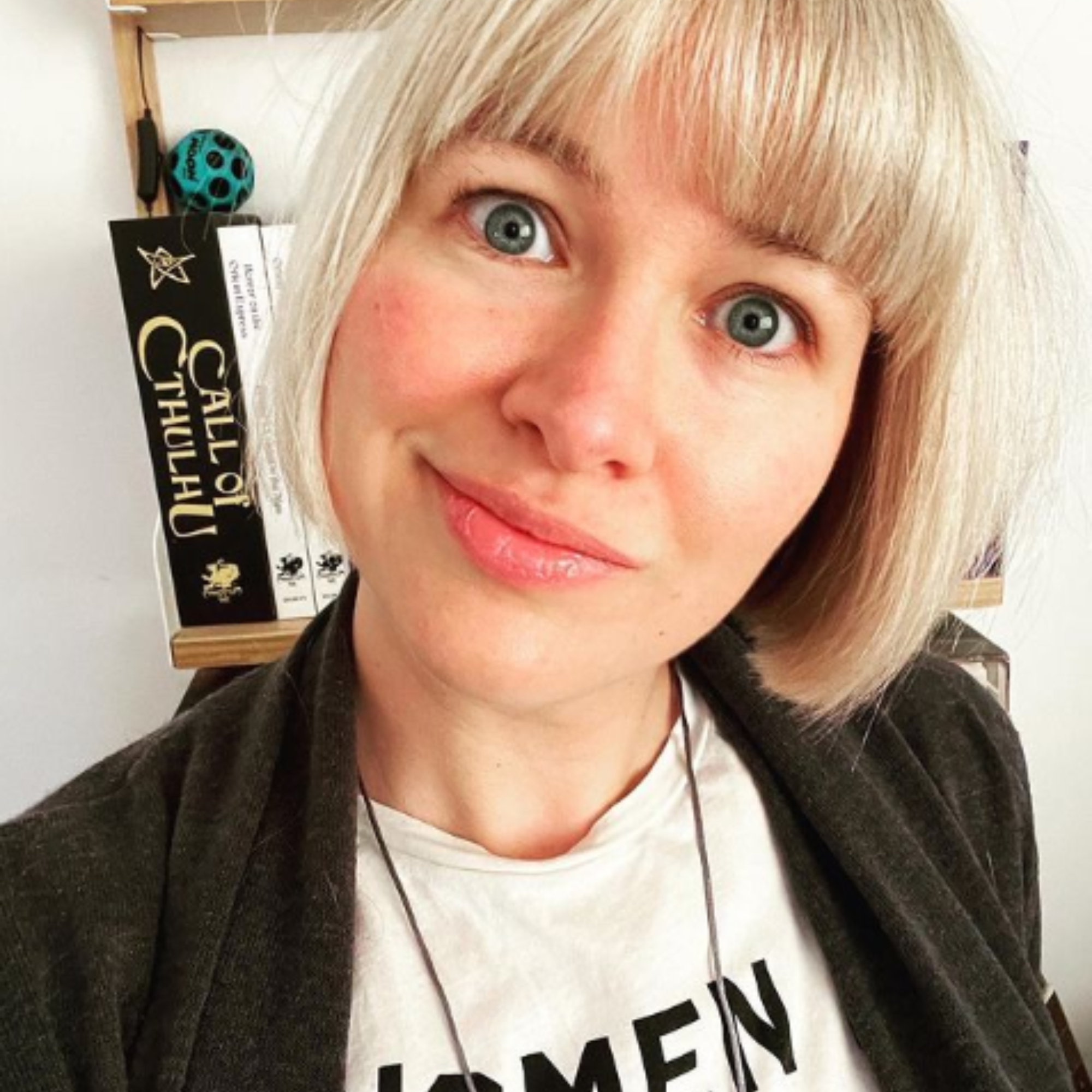 Kayleigh Dray became Ideal Home's Acting Content Editor in the spring of 2023, and is very excited to get to work. She joins the team after a decade-long career working as a journalist and editor across a number of leading lifestyle brands, both in-house and as a freelancer.