How to organise your wardrobe - 9 easy ways to curb the clutter and restore order
Crammed clothing rails and over-stuffed shelves? Follow our top tips to streamline your wardrobe in just a few easy steps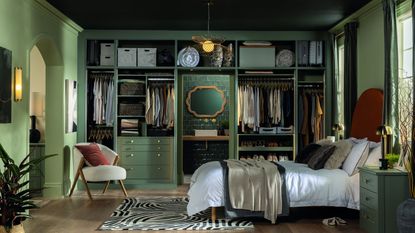 (Image credit: Sharps)
If you're struggling to organise your wardrobe, and find most days start with a fight to find what you need, then it's time for a tidying session. Bedroom storage ideas are your first port of call, but if you really want to know how to organise your wardrobe, then our guide below will help you declutter your unruly cupboard space and get a handle on the chaos.
Fitted wardrobes are the dream as they can be built bespoke for your space, but they don't come cheap and are not ideal if you're renting or not going to be in your home long term. Modular systems are a better alternative, but before you start buying any kind of storage solution, you'll need to have a proper declutter.
How to organise your wardrobe
There are plenty of wardrobe storage ideas to help tame an untidy clothes space, so you can keep track of what you've got and know exactly where to find it, but it also helps if you adjust your mindset and let go of the items you've been hoarding for years.
If you haven't worn it in forever, if it doesn't fit you anymore or if you just don't feel great when you wear it, be free of it and give it to a friend or donate to a charity shop.
Read on for more ideas and some top tips from the experts too.
1. Have a clear out... and be ruthless
Before you try and organise an overflowing wardrobe, sort out what you actually need and have a big wardrobe declutter. There's no point taking the time to organise clothing that you're not going to wear again, so be realistic.
Megan Watkins, Head Stylist at SilkFred says, 'Being ruthless is the key to having a streamlined, decluttered wardrobe. If you haven't worn a certain item for the past year, it's quite likely you won't be wearing it again.'
Rachal Hutcheson, National Retail Manager at Sharps advises 'More than 60% of UK households say they have unwanted clothes stored at home. Whether they're damaged, out of fashion or simply don't fit, unused items take up much-needed space.'
'Pare down your wardrobe by recycling or donating unwanted clothes, shoes and accessories. The best way to do this is to empty your wardrobe and make piles – keep, store and donate. Be realistic about when you last wore something, turning hangers in one direction and reversing this when you wear an item helps keep track on when you last wore a piece and will help you declutter so that you aren't holding on to unloved clothes. Remember to then take the items to a recycling point, charity shop or sell on a preloved site, and not add to further clutter!'
2. Start off slow
While you should applaud your enthusiasm for a declutter, we don't recommend you race into it too quickly.
Celebrity home organiser Lucy Mansey says, 'Sorting and clearing your wardrobe can be a daunting task, so my best advice is to tackle it bit by bit - slow and steady wins the race! Start by getting everything out, and creating 3 piles to keep, store or donate. Once this is done, assess your available space and decide what fits best where.'
Professional organiser Vicky Silverthorn at You Need a Vicky, agrees, 'Pulling everything out at once can be overwhelming, so start small and tackle a drawer or rail at a time.'
3. Sort your clothes into catergories
The best way to get start tackling how to organise your wardrobe, is catergorising your clothing.
Megan advises, 'I would suggest sorting your wardrobe into categories. Either do this by season (so you're not having to dig through skimpy tops and linens to find your winter knitwear) or by occasion (keeping loungewear and evening garments apart will cut down on the time it takes to get ready)."
Vicky agrees and suggests taking it a step further saying, 'Hang clothes in categories, then within that, by sleeve length and colour for easy visibility. Position items worn often in an easy-to-reach spot, with those you wear less often at the top of the wardrobe.'
Instagram's Queen of Clean, Lynsey Crombie says 'I always recommend sorting your clothes into items you can hang and which you can fold. For example, you should always fold your knitwear to avoid misshaping your garment and you should always hang linen to avoid creasing.'
4. Keep things visible
We don't necessarily mean keep ALL your clothes on show (although open wardrobe ideas are a good choice for keeping costs low) but don't go stuffing shelves so full that you forget what's at the back.
Megan recommends, 'My top organisational tip would be to keep your items visible. Having to dig and pull everything out of your wardrobe to find one item can be time consuming and create a more disorganised closet. Having all your options in front of you will make it easier to curate outfits and decide what you want to wear."
Vicky advises, 'Get into good habits and put everything away at the end of the day. Make sure everything has a home- if you have to question where this is, then it's not obvious enough and will need a rethink.'
5. Invest in shelf separators
Make better use of shelf space with neat plastic dividers, like the Home Edit & iDesign Shelf Dividers, £10 each, John Lewis & Partners, to separate stacks of clothes. Bulky items like sweaters and denim jeans can take up a lot of drawer space but stacking them in piles makes them easier to access. Thicker items fold easily and won't crease or lose their shape when stacked in a pile.
Vicky Silverthorn says, 'Fold items in a practical way that suits the space. The higher the pile, the more likely it is to tumble so aim for shorter piles. Fold to a standard you can keep up- there's no point folding socks in neat squares if you know you won't bother to do it long term.'
6. Measure up before buying additional storage
If you think you'll need additional storage, such as baskets or caddies, always measure up your shelf space before you go shopping. An item might look nice, but if it doesn't fit where you intended to use it, your cupboard space will just look worse.
Lucy says, 'Get rid of your ill fitting storage. So many of my clients end up buying baskets, containers and drawer inserts that don't fit into their closets properly which leads to wasted space and money. It is so important to invest in storage that fits correctly and optimises your space.'
Vicky adds, 'Avoid wasted space at the bottom of a wardrobe too by fitting a second rail lower down- or try a portable two-tier rail that hooks on, like this one, £29.99, Amazon.'
7. Sort your shoes
Fit twice as many shoes in the same space with these clever Murvel shoe organisers, £1 each, Ikea. One shoe sits on top of the plastic holder and the other one slots in below- with both shoes stored together, it makes pairs easier to find, too.
Alternatively if you're looking for bedroom shoe storage ideas, you could look to store shoes in shoe boxes, but if you go for this option, make sure each box is clearly labelled, or even better, take a photo of each pair and stick it to the front of the box, so you can find what you need at a glance.
8. Make it modular
Whether you've got a full wall of storage or simply a standard sized wardrobe, make it work for you by tailoring the interior to suit your specific needs. Customisable fittings give greater flexibility so you can choose exactly how many rails, shelves, drawers or baskets you want - and are a less pricey alternative to built-in wardrobes.
If an open wardrobe isn't for you, look to hang sheer curtains over each section, but give yourself the space to pull them back to find what you are looking for easily.
9. Plump for stackable caddies
Use the space at the bottom of your wardrobe. Separate short and long-hanging pieces so you can access floor space for stacking boxes. Clear boxes allow you to see what's inside at a glance.
Rachal advises, 'Utilise space, and use stackable boxes to store shoes or accessories, labelling the boxes or photographing the contents will make it easier to show and find what you have. Consider drawer dividers to further organise your drawer space as it is easy for clothes to pile up on top of each other and hidden to the back of the drawer.'
How do I sort my clothes in my wardrobe?
Rachal advises,' Organise your wardrobe by type and colour, you will be able to locate clothes quicker, it will look neater, and it will transform your wardrobe into a colourful catalogue that is truly satisfying. This will also reveal whether you have a few too many stripy tops or jumpers, making decluttering a little easier.'
'Ideal for seasonal storage, vacuum packs help you save even more space by cutting your bulky items down to size. They also keep your items away from dust and moisture; however, we do not recommend storing clothes in vacuum bags for more than six months – it can ruin their shape or create severe creases.'
Get the Ideal Home Newsletter
Sign up to our newsletter for style and decor inspiration, house makeovers, project advice and more.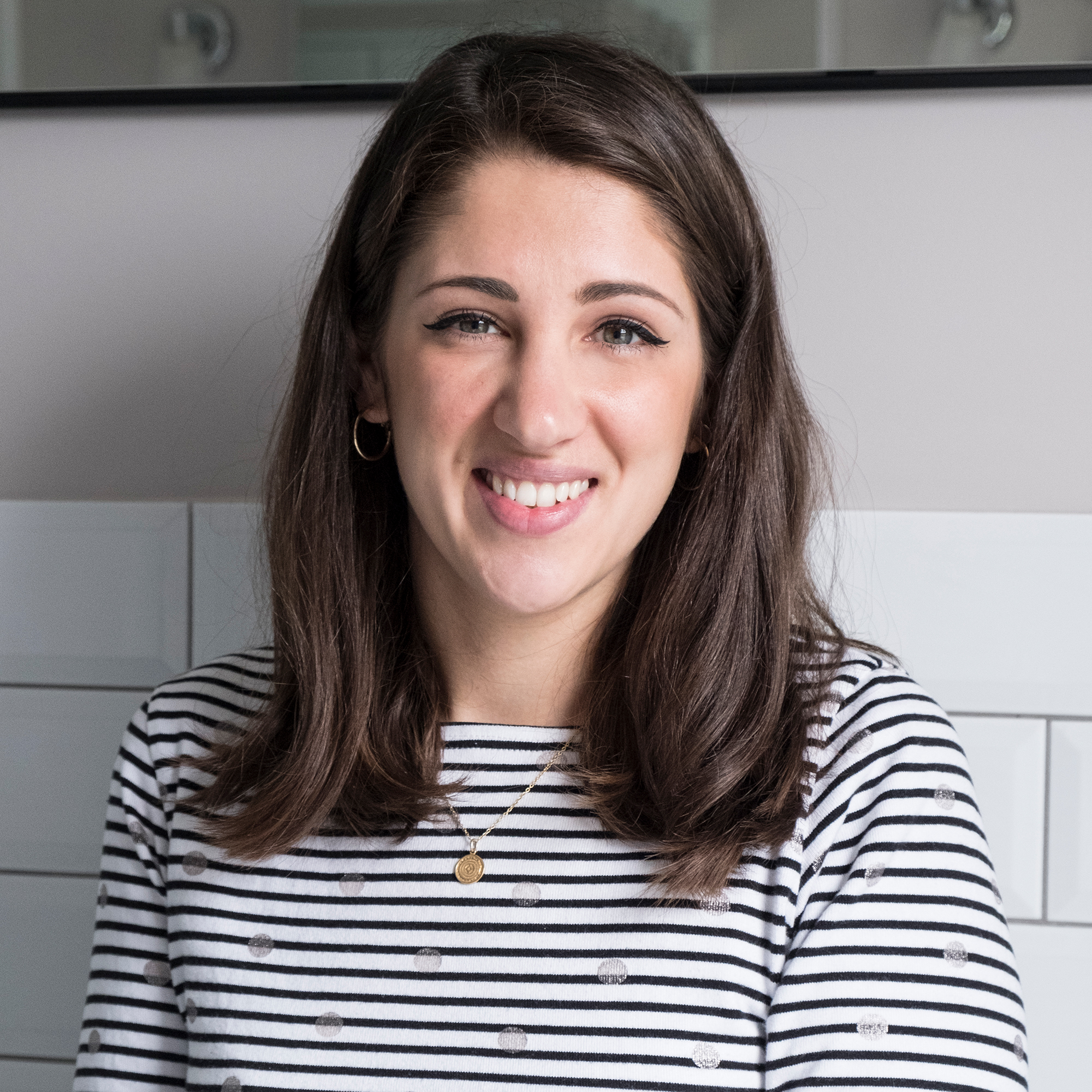 Holly Walsh has been Content Editor at Ideal Home since 2021, but joined the brand back in 2015. With a background of studies in Interior Design, her career in interior journalism was a no-brainer and her passion for decorating homes is still as strong as it ever was. While Holly has written for most of the home titles at Future, including Livingetc, Country Homes & Interiors, Homes and Gardens and Style at Home, Ideal Home has always been her ideal home, and she can be found sharing her expertise and advice across both the printed magazine and the website too.