I just discovered this genius £8 Amazon gadget to keep my kitchen appliances tidy – I'm recommending them to everyone
This £8 Amazon gadget is the best thing for keeping your kitchen appliance cords organised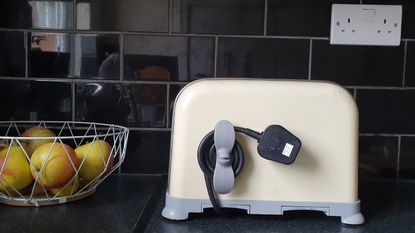 (Image credit: Sara Hesikova)
Who doesn't like an innovative organisational hack? Especially when it solves an annoying issue you've been having? In my case, this issue was represented by the pesky dangling cords of my kitchen appliances getting in the way as I was moving my gadgets around. Well, there will be no more of that with my new Amazon cord organisers for appliances.
If you have an appliance garage like me to store kitchen appliances that don't get used as frequently, such as a stand mixer, then you'll know that their cords are a pain to manage when moving said appliance around. Not to mention, they look messy and not particularly pleasing to the eye. Sometimes they might even hit you in the process of the move, which has been my personal experience.
So when I spotted an inexpensive gadget to solve all that, I was beyond happy. The Yovell Upgraded Cord Organiser for Kitchen Appliance from Amazon comes with self-adhesive strips which allow you to stick the little organiser on the back of your chosen appliances, providing space to wrap the appliance cord around the winder, which the gadget will hold in place. Goodbye messy appliance cords!
Amazon cord organiser for appliances
Perfect as a small kitchen idea, where one doesn't have the luxury of having a plug for every appliance or the worktop space to have all the appliances out in the open, the cord holder comes either in a pack of four for £7.99 or six for £10.99. I chose the latter option largely because of the colour options – while the four-pack is made up of two white organisers and two black, the six-pack introduces two extra grey ones, which were my go-to.
I first spotted this genius hack in an Instagram reel by @destination_home, an Insta account specialising in finding ingenious gems for the house in Amazon's extensive offering. I was instantly hooked and needed to try it for myself. And I am happy to report that the cord organisers did not let me down. And their 'installation' (if you can even call it that) couldn't be easier.
Similarly to Amazon's castor wheel appliance hack, which we've fallen in love with before, all you need to do is clean the area on the appliance where you're going to be sticking the cord holder on, apply the self-adhesive strip to the gadget and then place it and press it on the chosen area. Then all that is left to do is wrap the cord around the winder and you're done. I have used mine on my toaster and stand mixer thus far and I love how neat and manageable the cords are now.
I'm clearly not the only one who's impressed as other Amazon reviewers sing the product's praises too. 'So handy, so easy to "install" and by install, I just literally mean stick on, but you do have to make sure all areas of the sticky pad are touching and therefore sticking to the surface area as soon as you place it on. It has made all the appliances so neat and tidy! Definitely a must-have!'
This hack is not solely a kitchen pantry idea or one for appliance garages. Even if you have the space to display everything on your kitchen worktop, you can utilise these little helpers to tidy up the cords when certain appliances are not in use. That way, your counter will look nice and neat.
Get the Ideal Home Newsletter
Sign up to our newsletter for style and decor inspiration, house makeovers, project advice and more.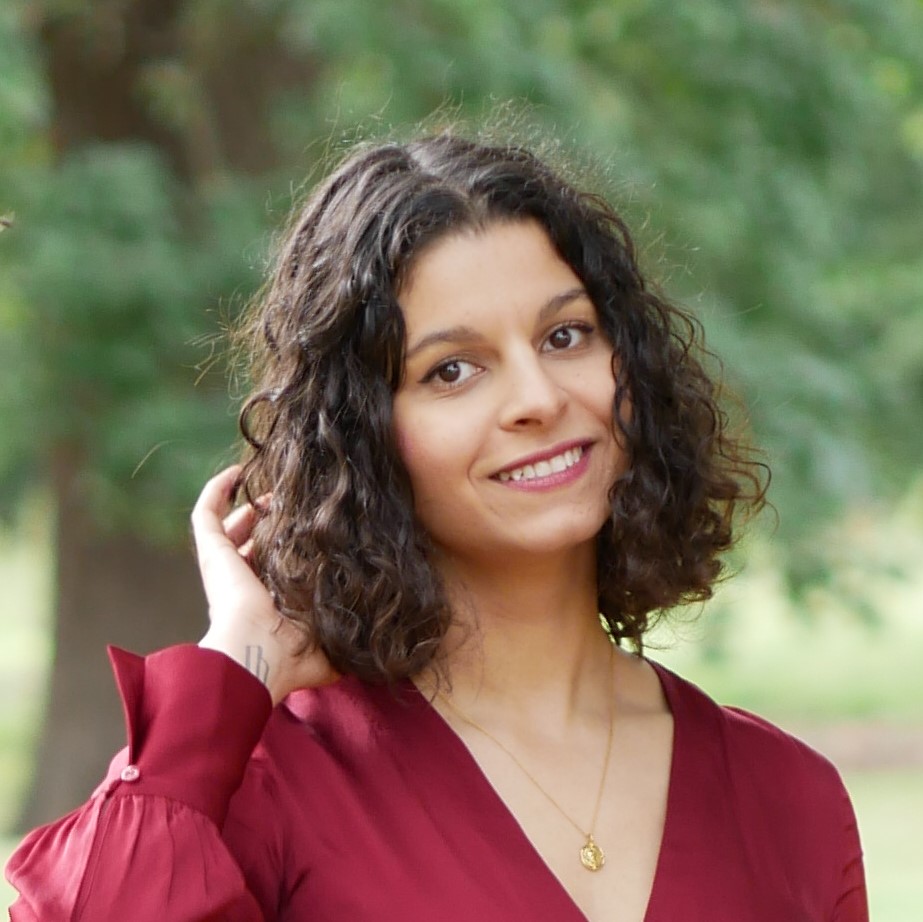 Sara Hesikova has been Ideal Home's News Writer since July 2023, bringing the Ideal Home's readership breaking news stories from the world of home and interiors. Graduating from London College of Fashion with a bachelor's degree in fashion journalism in 2016, she got her start in niche fashion and lifestyle magazines like Glass and Alvar as a writer and editor before making the leap into interiors. She feels the two are intrinsically connected - if someone puts an effort into what they wear, they most likely also care about what they surround themselves with.