The worst colours to paint a kitchen - colour experts reveal the shades to avoid
Nobody wants to choose the wrong kitchen paint colours, but is there such a thing? We spoke to experts to discover the worst colours to paint a kitchen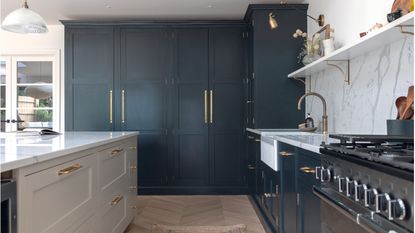 (Image credit: Future PLC/Fiona Walker-Arnott)
If you are decorating a new kitchen or just updating your current one, certain colours will make the space shine, but you want to avoid the worst colours to paint a kitchen. The shape, size and orientation of your kitchen will determine the best kitchen colour scheme for your space.
'There really are no hard and set rules about which colours are best or worst when it comes to your kitchen because everyone's taste buds and personalities are different. However, there are some clever tips and tricks you can use to make the most of your space, reflect your personality and make cooking and mealtimes the best times of the day,' says Marianne Shillingford, creative director at Dulux.
Victoria Yardley, managing director of eco paint specialists Victory Colours emphasises the importance of natural light and the function of the room when vetoing the worst colours to paint a kitchen.
Worst colours to paint a kitchen
Your painted kitchen ideas should create a stylish space that is the hub of the home and used for socialising, eating and most importantly cooking. This is the room where friends and family will spend the most time, so extra thought needs to be taken when choosing the colours you paint the kitchen.
Sarah Lloyd, brand manager at Valspar Paint advises steering away from red paint for your kitchen ideas. 'A red kitchen is reminiscent of a cheesy American-style diner with leather seats.' Red is bold and at times can be a distracting colour that will overwhelm the space and take over the focus of the room.
Momtaz Begum-Hossain a colour therapy expert also agrees that large amounts of red do not suit a kitchen.
'As the most energetic of all colours, red is overly stimulating so it can make you alert rather than relaxed and trigger feelings of rage and anxiety. Of course, there are many shades of red and all of them affect an interior space in different ways,' he says.
'Bold scarlet reds are the most dominating while a darker maroon is less intense. Pantone has chosen Viva Magenta as their Colour of the Year 2023, it's a dark red that has a strong, powerful presence but could become too intense if used too much so keep its use minimal. Adding red accents in the finer details like in an ornament or a vase of roses will make a space feel welcoming but not intimidating enough to make anxiety flare up.'
If you can't resist a red hue, try opting for a dark maroon or raspberry shade and keeping it to the kitchen cabinetry. A blush shade on the wall will help bring out the pinky tones in the red.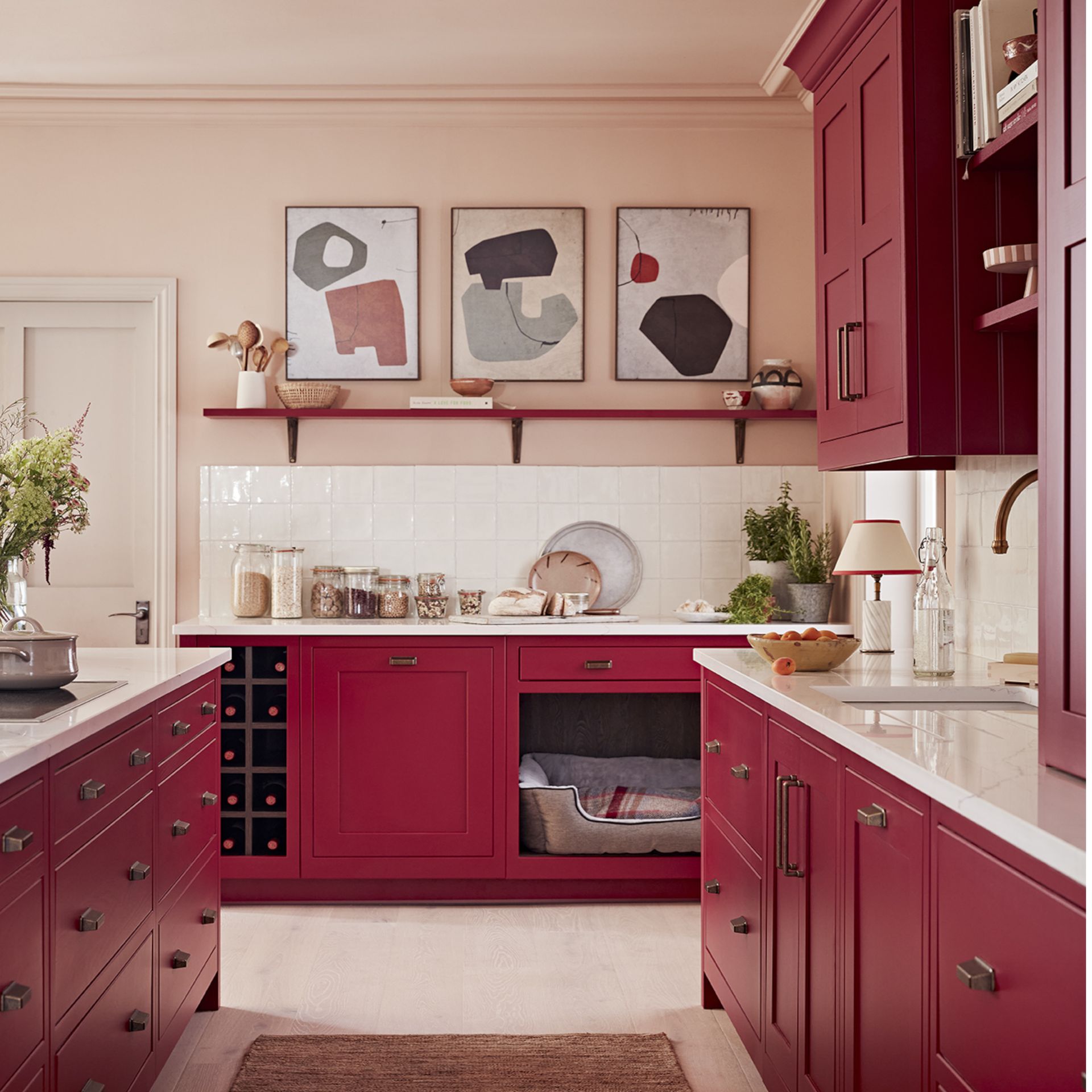 According to colour psychologist Lee Chambers, brown and dark grey paint has no place in the kitchen because they make a space feel colder and less inviting. 'The kitchen is a space where cleanliness is paramount and these colours are synonymous with dirt and a lack of sterility.'
Worst colours to paint a small kitchen
Dark colours in general are best to be avoided in small kitchen ideas because a large expanse of these shades will make the kitchen feel cramped and claustrophobic.
'It's becoming more common to see accent black walls gracing the pages of interiors magazines where they're highly stylised to create jaw-droppingly beautiful imagery, but in reality, black rooms aren't always fit for purpose. Black absorbs light darkening a space and it also lacks energy making a room feel flat and gloomy,' advises Momtaz Begum-Hossain.
'When the atmosphere is missing, a room becomes cold and in cold spaces, communication suffers. You may find that conversations between you and your housemates, family or partner break down in a black room.'
Lisa Cooper, interiors expert at Thomas Sanderson advises avoiding grey in particular. 'The colour grey can be characterised as a gloomy colour, which is why you should avoid painting your kitchens in this colour, especially if it's on the smaller side. Dark grey can close the walls of a small kitchen, and make it feel more claustrophobic than it actually is.'
Worst colours to paint a large kitchen
Due to the abundance of space and (often) natural light in larger kitchens, there is more versatility in terms of colour choices for kitchen wall décor ideas. However, there are certain colours which will suit the space more than others.
The beauty of a larger kitchen is that paint can be used to make a bold statement so paler more neutral colours are not always the best choice. This is even more important if you wish to zone the room because a neutral colour can make the room feel like one uninterrupted space.
'Some colours may not be the best fit for large kitchens and can come across as bland. We'd recommend avoiding pastel colours; while pale and soft colours can be lovely, they may not have enough impact in a large kitchen, creating a washed-out look,' says Ann Marie Cousins, founder of AMC Design.
Although white is seen as a standard and common paint colour for the kitchen, it may not be the best option for a larger kitchen.
Sarah Lloyd from Valspar paint says, 'White is fine to use but in large areas, it can become very cold. If you're choosing white, pair it with a warm tone colour, even if it's just for the accent around the room such as handles and door knobs or contrast this with a warm wood floor.'
Worst colours to paint a north-facing kitchen
A north-facing kitchen will experience less natural light and even with large windows will get little direct sunshine within the room. The natural light it does get will tend to be cooler and whiter, so cooler-coloured kitchen paint can make the room appear cold. Avoid using shades with cool grey, green and blue undertones because the lack of sunlight can make the grey tones look dull and miserable.
'North-facing kitchens need visually warming up so avoid cool crisp blues and minty greens. Instead, opt for warm soft organic neutral shades like Nutmeg White and Caramel Latte and if you really like the cooler shades, just add them to the accessories,' says Marianne Shillingford from Dulux.
Worst colours to paint a south-facing kitchen
In comparison, a south-facing kitchen gets a lot of direct bright sunlight which adds a warm tone to the room. Due to its abundance of natural light, a south-facing kitchen can handle darker colours such as deep greens and blues, however, avoid painting all the walls in a dark colour because it can feel too heavy and overbearing.
Marianne Shillingford from Dulux says, 'A south-facing kitchen can get too hot to handle especially when it's family meal prep time, so avoid hot reds, oranges and yellows. Try gentle misty shades like Coastal Grey, Tranquil Dawn and Overtly Olive.'
These hues, especially in a larger space can look overpowering in bright daylight and should instead be used sparingly.
'Dark colours will appear brighter and more saturated whilst lighter colours will take on a warm glow. Although natural sunlight is great, sometimes it can wash certain colours out so make sure you think about this when painting your kitchen. Think about if you want to boost warm light or if you want to soften it,' says Michael Rolland, DIY expert at The Paint Shed.
What is the best colour to paint a kitchen?
The best colours to paint a kitchen, just like the worst colours, depend on the size of the kitchen, what you plan to use it for and the amount of natural light it gets.
If you wish to use bright shades somewhere in the kitchen, the best way to do it is through accessories, soft furnishing, artwork or an eye-catching splashback.
In a small kitchen, you want to get light to bounce around the space to give the illusion of a larger room. Neutral warm colours are the perfect shade for this, especially pastel tones.
In a larger kitchen with more natural light, there is greater freedom to use more dark-coloured paint. These shades will provide your kitchen with a cosy and intimate feel and stop the room from feeling cold and sparse.
For 2023 the most popular kitchen colours are dark greens, midnight blues and warm neutrals. To stop cooler paint from feeling too cool pair it with accessories and textures which wills often add warmth back to the room. Whereas warm paints work well in earthy and natural tones for a bright and refreshing feel.
What two colours should you never paint your walls?
'The majority of homeowners desire a relaxing and peaceful space to unwind in, especially after a busy day at work. Red paint does the opposite, the boldness can often be overwhelming and has been known to physically raise heart rates, resulting in the feeling of stress and anxiety,' says Anna Elkington, interior expert at Melody Maison.
'Similarly lime green is another colour that takes over a room for all the wrong reasons, this shade can be blinding rather than brightening,'
If you are unsure about which two colours work together consult a colour wheel to determine which shades are complimentary with each other.
Get the Ideal Home Newsletter
Sign up to our newsletter for style and decor inspiration, house makeovers, project advice and more.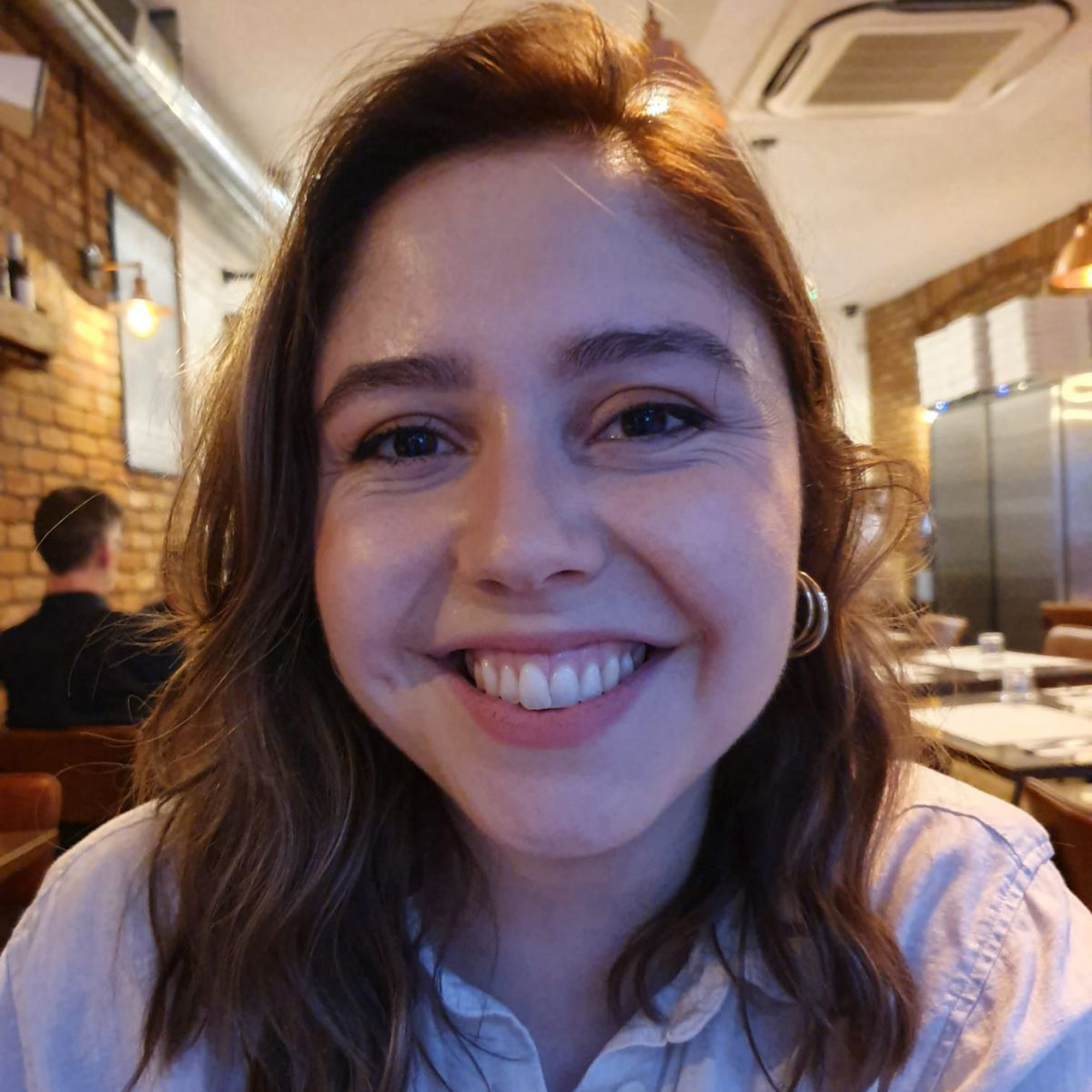 Millie Hurst was Senior Content Editor at Ideal Home from 2020-2022, and is now Section Editor at Homes & Gardens. Before stepping into the world of interiors, she worked as a Senior SEO Editor for News UK in both London and New York. You can usually find her looking up trending terms and finding real-life budget makeovers our readers love. Millie came up with the website's daily dupes article which gives readers ways to curate a stylish home for less.