Beautiful kitchen colour schemes to give your space a new lease of life
From pared-back palettes to unlikely (but beautiful) shade pairings, these kitchen colour schemes will ignite your space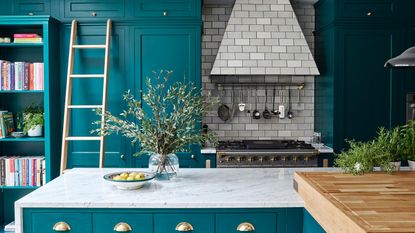 (Image credit: Future PLC/Brent Darby)
The choice of kitchen colour scheme you go for has the ability to completely change the feel and mood of a room, but it can be difficult to know where to start. Perhaps more than most, deciding on a kitchen colour can seem daunting as it's a space you're likely to use at any time of the day, any day of the week.
Your choice of colour palettes for kitchen ideas can completely change your perception of the space. It can make a room feel larger or smaller, warmer or colder, brighter or darker. Take into account the shape and style of your room before settling on a scheme. And, most importantly, how much natural light it gets - and what direction that light is coming from as you should for any interior DIY and decorating project.
'Just like the rest of your home, the colour scheme you choose for your kitchen will be a personal choice depend on what you like and don't like,' notes Richard Davonport, Managing Director at kitchen company Davonport. 'One of the best things to do is to spend time on social media and in magazines, looking at examples and saving things that do catch your attention.'
'This creates a starting point when you visit a kitchen designer to work off. However, it doesn't mean that this can't or won't change, it might be that the design you had in your head, isn't what you end up with and some colours work better for different styles of kitchens.'
Kitchen colour schemes
When choosing your kitchen colour schemes, you can't go wrong by following colour theory. Complementary colours are opposite each other on the colour wheel and will create a strong contrast with a vibrant feel, while colours that are near each other on the wheel will give your scheme a more relaxed vibe.
'Once you've chosen your main kitchen colour, assess whether it's warm toned or cool toned,' advises colour expert Annie Sloan. 'Then pick a complementary colour in the opposite tone and add accents around the space. This will emphasise your main shade whilst bringing a little va va voom to the heart of your home!'
1. Paint it white
Embrace minimalist style with a glossy white kitchen idea. Go for a fuss-free scheme with plenty of glam touches and design-led details. Paint walls in a hard-wearing kitchen paint that allows you to wipe away splashes easily.
Why not also install a metallic trim to the cupboards for added depth? It's a simple way to update a kitchen colour scheme with an on-trend touch. For continuity, choose a white fitted oven and co-ordinating appliances.
2. Go for muted tones
Kitchen colour schemes don't have to be bright or loud all the time. You can achieve a lot by going for a muted tone, just don't stick to a flat grey. Instead, opt for a grey kitchen idea that has a hint of another shade in it, like blue or green.
'We tend to steer our clients away from using dark greys in the kitchen as it tends to make the space feel gloomy and uninviting, which isn't what you want in a room where you welcome visitors,' notes Richard from Davonport. 'If you are wanting a darker colour, look to blues and greens instead as they evoke calm, nature and even warmth which can be unusual for such dark colours.'
With colours like this, you can have as much as you want in the space without it seeming too dramatic. For a contemporary spin, add in contrasting work surfaces in the brightest of whites.
3. Choose warming neutrals
'Colours that bring balance and order to the busiest room in the house are extremely popular,' says Cathryn Sanders, Head of Creative, Earthborn Paints. 'While neutrals create a warm and welcoming environment for the heart of the home.'
Calming whites and browns stabilise us and make us feel grounded and organised, which is key in a kitchen colour scheme. Sticking to the more warmly toned of these base neutrals will offer warmth and comfort to a painted kitchen, too.
4. Take it two toned
'More and more we are seeing an inspiring selection of shades used across surfaces in the kitchen which can create a unique look that reflects your own personal style,' notes Flora Hogg, Colour Consultant, Craig & Rose.
Choose a two tone kitchen look to really make the space your own. You don't need to paint the bottom half of the room the same as the top. 'By opting for a paler tone at the top and a darker shade at the bottom, you can create eye-catching kitchen colour schemes which will also feel light and airy too.'
5. Opt for a new neutral
If you want a kitchen colour scheme that feels like an accessible way of adding colour, then consider opting for a 'new neutral'. This includes shades other than white or grey that add interest, while still being incredibly easy to style - like a neutral shade.
Green kitchen ideas are a great way of achieving this look as not only is the colour on trend, but it has a timeless effect that you're unlikely to go off. From subtle shades of sage to deeper, rich emeralds, there's truly something for everyone.
Plus, you can always incorporate it in an unexpected spot, such as on the baseboards of islands, backs of cupboards and the insides of drawers. This adds cool impact without overwhelming or being too in your face.
6. Make a statement with navy
Navy kitchen ideas have had a major moment in recent years, but we don't think they're going anywhere. A dark blue is a clever way of adding colour to your home and making a statement, without it feeling like a daunting endeavour.
White worktops and pops of pink will add ample light to the look if you're concerned about it feeling too closed in. But there's really no need for worry, navy kitchens look especially great in small kitchen ideas for a cosy and inviting aesthetic.
7. Embrace pastel shades
All to often, pastel colours are limited to bathrooms and bedrooms. Turn this on its head by taking it on as one of your kitchen colour ideas. Pink kitchen ideas work especially well with bronzes and brass, so you can add a lot of warmth with your hardware. To prevent the look from being too sickly sweet, choose a grey-toned pink. This will have a more grown-up feel.
8. Opt for a monochrome scheme
White kitchens obviously are never going to disappear, but why not find a different way of using it? Instead of kitchen ideas with white cabinets, use white as a highlight, and have a strong black as your main colour. Cover the cabinets and main accessories in black, and add in slices of white to break it up - on the floor, on splashbacks.
Just ensure your kitchen gets enough natural light that a black kitchen idea won't feel too dark come the evening.
9. Create a warming atmosphere with red
Red might seem like a bold kitchen colour scheme to choose from, but it's actually a warming choice that will make a cooking space feel like the heart of the home. For a more traditional kitchen, rich cabernet shades work particularly well on Shaker cabinets, whereas modern gloss designs will be complemented with a bright cherry red hue.
Either way, there's plenty of scope for finding a red kitchen idea that fits your vision, and it has the ability to add so much depth to a space.
10. Disguise your shelving
Just as kitchen colour schemes can act to draw the eye in, they can also be used to trick it. Take the idea of floating shelves to a new level by making them nearly entirely disappear by painting them in the same colour as the wall.
You can consider preventing this look from turning into a colour drench by choosing a contrasting shade for the cabinetry. 'You'll also need to consider how and why certain colours complement one another, and for that, you'll need a colour wheel,' notes Richard from Davonport.
'A straightforward way to use a colour wheel is by choosing two colours that sit opposite one another, as these are known to complement each other.'
11. Add colour to unexpected areas
Adding a playful touch to a kitchen colour scheme doesn't have to be reserved for the exterior of cabinets. Instead, adding colour to hidden spots will be a real treat to find and it gives you the opportunity to choose combinations that you might not want on show all of the time.
'Paint a dresser, an island, or a linen cupboard that you're transforming into a breakfast station in a colour that contrasts with the rest of your kitchen. A pop of spicy colour works like a shot of Vitamin C in the mornings and by drawing the eye you'll encourage family members to adapt to the newly organised space more quickly,' says Annie Sloan.
'Look to your favourite foods for inspiration, a sunnyside up yellow, a rich Tabasco red or a strong, bright spinach green would all work and bring a bit of extra joy to your mornings. I'd recommend a block of bright colour and then some pops of contrasting shades for extra excitement and to get the most from that bright colour.'
12. Make a bold move
'It's not usual to have a large expanse of wall space in a kitchen as many are taken up with cupboards and appliances; this makes it easier to step outside of your comfort zone when it comes to colour selection,' says Flora from Craig & Rose.
'Bright or bold pockets of colour can sit really well beside muted tones, natural materials and reflective surfaces to create a multi-dimensional space with lots of interest and personality. We love warm, rich shades like French Ochre paired with softer surfaces to provide uplifting kitchen colour schemes.'
13. Look to off whites
'Off-shade whites continue to be popular,' says Richard from Davonport. 'We want our homes to feel bright and airy and this is one way to achieve it without having the starkness of pure white.'
The cream kitchen look is an easy way to add a classic and elegant touch to your space. Plus, it works beautifully with other perennially favourite colours like greens and blues. 'We'll also see shades of lighter greens, from sage to mint,' adds Richard. 'They bring a lighter touch and encourage relaxation.'
14. Get colour drenching
Colour drenching is one of the biggest paint trends in interiors right now. Use this as inspiration for your kitchen colour schemes, but keep it livable. The trick is to select a bold and bright shade and use on cabinetry and walls.
To stop from going overboard, keep your splashback in a neutral tone. This will provide you will visual breathing space and prevent you from getting quickly tired of your bold choice.
15. Go for bright cabinetry
We love bright, standout kitchen colour ideas, but it can seem like a big commitment. After all, it's hardly a space you want to be redecorating often. Get the best of both worlds by keeping walls and tiling in neutrals, as these would be the hardest and most expensive to change. Then paint your cabinetry in your favourite right.
Learn how to paint kitchen cabinets, so that if you feel like a change down the road, this won't take too much time or effort.
16. Find your dream colour combo
Mix and match two distinctly different colours in your kitchen for a unique and fun look. Colour wheels will help you find your perfect match, but a good rule of thumb is that if they have the same undertone they should work together.
Also, ensure both sides of your colour combination pairs equally well with any hardware. You don't want one which suits chrome and another which needs a warmer metal to set it off.
17. Add pops of colour
Accessories and tiling go a long way in adding colour to your kitchen. If you have two favourite brights you're considering using, this can be a really helpful way of integrating both. Select one for tiling, and use the other in your kitchen accessories and decorative elements.
'Painting tiles is a simple and cost-effective way to add pattern, ' says Annie Sloan. 'Anyone can paint kitchen tiles, the only skill you need is patience. Geometric shapes look fabulous and are easy-peasy to create. Bowls, plates, you don't need anything more complicated than that to create a pattern that packs a punch!"
18. Make an impact with shelving
Kill two birds with one stone with open shelving. It'll make your kitchen feel more modern than closed storage, but also gives you the perfect area to add colourful elements which you can switch in and out with the seasons or as your tastes change.
Consider also painting the shelves in a cool contrasting colour to the walls behind to add to your kitchen colour ideas.
19. Introduce colour onto the floor
Don't limit pattern to walls and go bold with flooring instead. Try black-and-white tiles in a geometric design for a sophisticated yet fun result. As a nod to industrial design with a touch of nostalgia, team simple white ceramic brick tiles with dark grout.
Stuck with white grout? Explore tile grouting ideas or simply colour it in with a grey grout pen as a quick fix.
20. Create a colourful focal point
To prevent strong colour from overpowering, use it in small portions perhaps to highlight a key focal point, or keep it below your direct sight line as you enter the kitchen.
Also consider scale: a big space can take a much bigger burst of colour than smaller kitchens. Pair strong kitchen colour schemes with matching accessories to make it look considered.
FAQs
What is the best colour for a kitchen?
Put it simply, the best colour for your kitchen depends on the space itself. Every kitchen is different and so responds better to different colours. Consider the light your space gets - both natural and artificial. Then assess whether the natural light is cool easterly light, or warm westerly light. Colours will look different in each of these. A cool shade in a north or easterly room can look too cold, but could be easily warmed up with different light.
There are some broad colours - rather than shades - which suit many kitchens, however. 'The kitchen is often the busiest room in the home so calming pastel shades of blue, pink, and green are an extremely popular choice for kitchen colour schemes, as are traditional whites and modern light greys,' notes Cathryn from Earthborn. 'These colours can be used alone or used alongside each other to create a complementary colour palette.'
What is the worst colour for a kitchen?
'From my perspective I'd avoid anything too trend led,' says Annie Sloan. 'Your kitchen could be a colour you love rather than a colour that's in fashion. Remember too that colour is hugely dependent on light; one colour could look stunning in a friend's home but read flat, cold, or dingy in yours (and vice versa!).'
How do I choose a colour scheme for my kitchen?
Think about how you use the space. Is it purely for cooking? In this case you'll want a practical, bright space. If you entertain there, you might want a colour which can get moodier. If you work there, or kids do homework, perhaps you want an energising shade.
'For many the kitchen is the heart of the home, a place to slow down and spend time with loved ones,' says Flora from Craig & Rose. 'With this in mind, centre your colour scheme around colours that bring you joy and help you relax, don't shy away from colour in this space. Consider your surfaces and accessories, as well as the lighting in your kitchen. Does your colour scheme need to bring warmth to the room or elevate the texture and dimension? Or do you need to lighten and brighten up the space?'
Colour theory is always an interesting area to look into when it comes to kitchen colour schemes. Some believe that reds can provoke conversation, which is great for dinner parties. Some even believe that soft terracottas can actually help digestion! Yellow is a naturally energising shade, so perfect if it's a busy kitchen where you need everyone to get on with things quickly in the morning.
Which shade takes your fancy? Whether it's one or multiple, it's bound to make your kitchen design shine.
Get the Ideal Home Newsletter
Sign up to our newsletter for style and decor inspiration, house makeovers, project advice and more.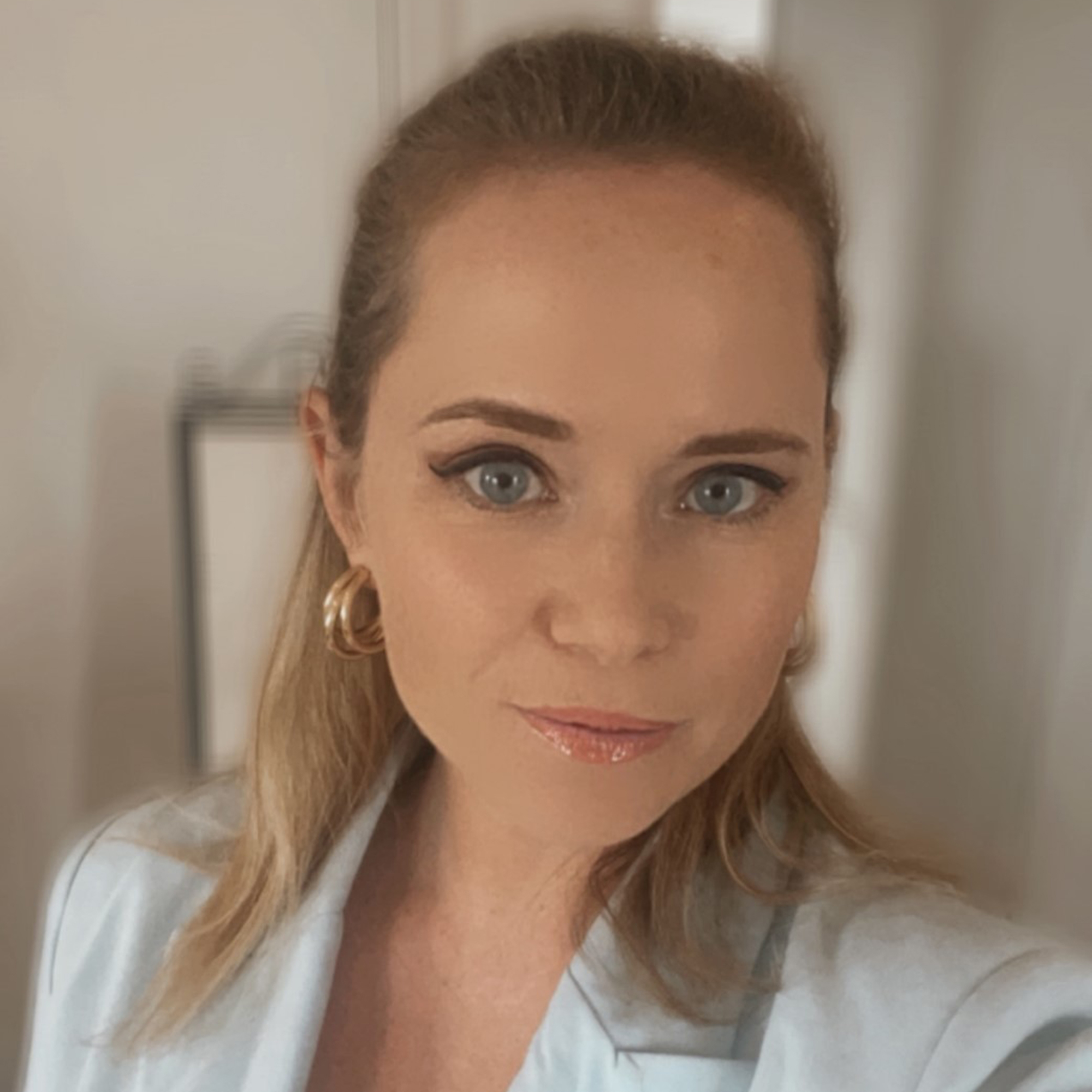 Thea Babington-Stitt is the Assistant Editor for Ideal Home. Thea has been working across some of the UK's leading interiors titles for nearly 10 years.
She started working on these magazines and websites after graduating from City University London with a Masters in Magazine Journalism. Before moving to Ideal Home, Thea was News and Features Editor at Homes & Gardens, LivingEtc and Country Homes & Interiors.