Never store these 6 things on open kitchen shelving, warn pro organisers
In this case, less is more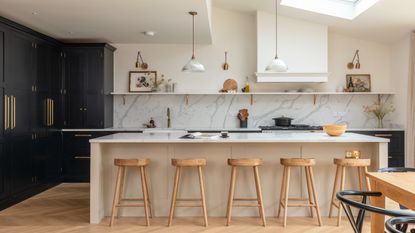 (Image credit: Future PLC / Fiona Walker-Arnott)
When designing a kitchen, people are often stuck between open shelves vs wall cabinets. More and more we're seeing kitchens without wall cabinets becoming increasingly more popular as a kitchen trend.
Despite open kitchen shelving becoming a favourable option for many, it's important to be aware that there are some no-nos when it comes to storage for open kitchen shelving. Not being clued up on its dos and don'ts is a kitchen storage mistake you're better off avoiding, as things can get pretty messy quickly if you're not following some simple rules.
What not to store on open kitchen shelving
'Open shelving can work to help open up your kitchen and make the space feel lighter and brighter, but you have to be careful if you're using open shelving not to make the space feel cluttered,' says APDO president and founder of Sorted! Siân Pelleschi.
1. Medicine
Given that medicine should always be out of reach of young children and away from direct sunlight and heat, Siân Pelleschi at Sorted! warns that medicine should never be stored on open kitchen shelving.
2. Wicker or wood baskets
Despite these being great kitchen storage ideas, they may not hold up well on open kitchen shelving. Siân Pelleschi at Sorted! warns that they get dusty easily and if they become greasy, can be a pain to clean.
3. Cookbooks
'This is a double-edged one,' says Siân Pelleschi at Sorted! 'You need access to them for cooking but don't put them on high to reach shelving as they get greasy easily and make using them harder.'
Simon Glanville, managing director at A Place for Everything adds that although organising your favourite cookbooks on an open shelf is also quite visually pleasing, don't overdo it. 'This isn't a library, it's for those treasured few volumes you need quick to hand!'
4. Bulk items
Open kitchen shelving ideas tend to double up as a kitchen wall decor idea, so although it's important to prioritise practicality with what you're storing, you also don't want to throw the whole vibe off by making it super cluttered.
'Keep bulk items and messy tins inside cupboards where the doors can be closed. No one wants to see your tinned peaches, sachets and packets of salt and vinegar crisps on display!' says Simon Glanville at A Place for Everything. That's what the kitchen pantry is for.
However, if you do need to keep those items on your kitchen shelving, Simon Glanville recommends decanting them into storage baskets to maintain a tidy look.
5. Anything heavy
This one's pretty self-explanatory, but always important to note. The last thing you need is something falling on top of you.
6. Too many items
Open shelving is where you should store daily essentials alongside decorative items.
'Decant tea, coffee and pasta etc into glass jars for visibility but don't be tempted to over-stock shelves in the same way that you might fill a kitchen cupboard, it just starts to look messy,' warns Simon Glanville at A Place for Everything.
'Decanting attractive and colourful spices into spice racks adds a fab pop of colour but if you're not going to use them regularly, avoid, avoid, avoid, as they'll just gather dust and get sticky.'
Siân Pelleschi at Sorted! says, 'Overcrowding of open shelving can make the space feel smaller and more cluttered, less is more when it comes to having open shelves.'
And we agree. Will you be doing some rearranging on your open kitchen shelving to better adhere to the pro's advice? We sure will be.
Get the Ideal Home Newsletter
Sign up to our newsletter for style and decor inspiration, house makeovers, project advice and more.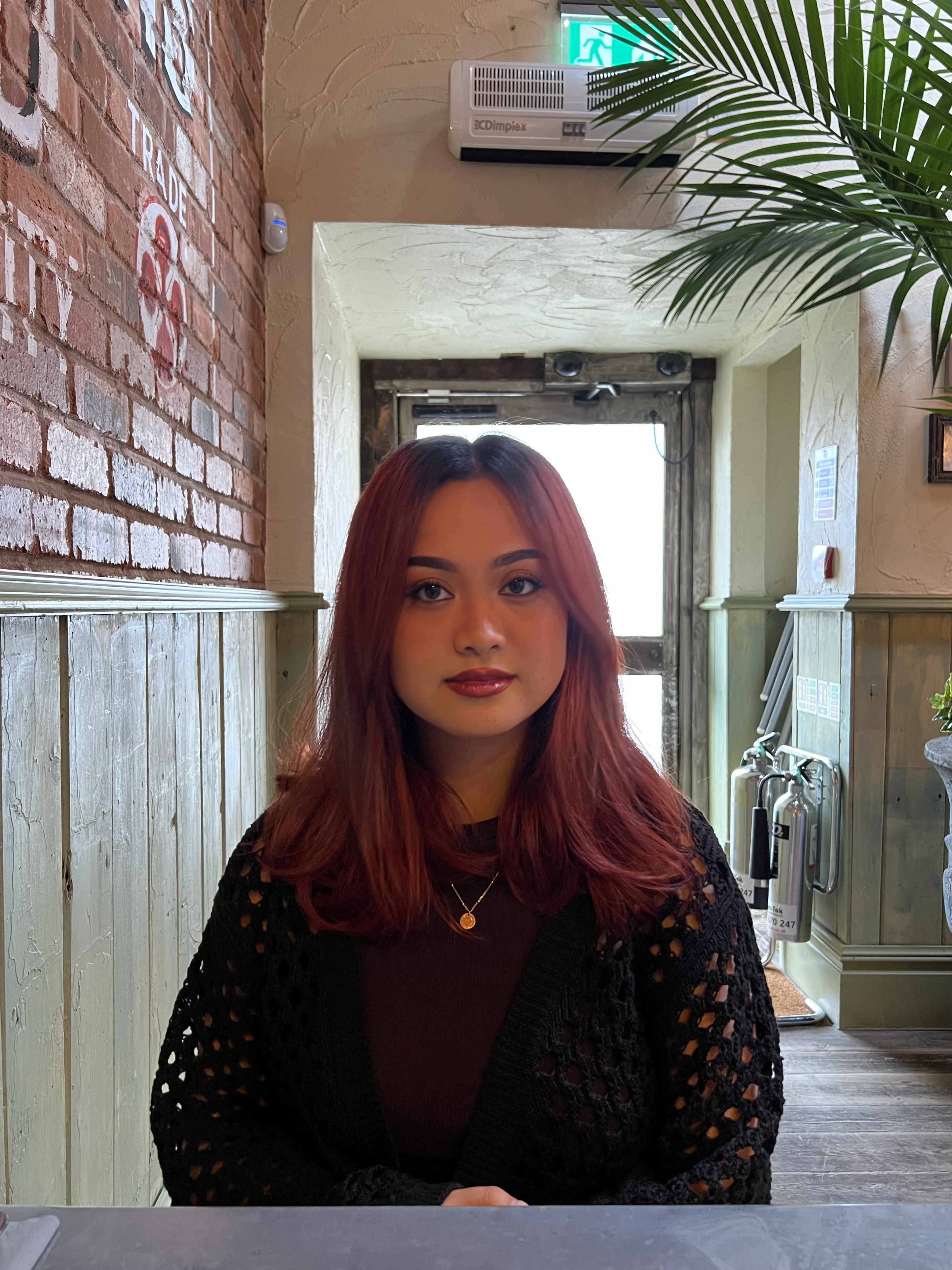 Jullia Joson is Ideal Home's Junior Writer. She's always loved all things homes and interiors, graduating with a bachelor's degree in Architectural Studies from the University of Nottingham in 2022. Previously, she was an Intern Editor for ArchDaily. Now focused on news stories, Jullia can be found down the TikTok and Pinterest rabbit hole scrolling through any new and upcoming trends, hacks, and home inspiration.