Freestanding kitchen ideas – designs for a versatile and relaxed space
Freestanding kitchen ideas let you create a bespoke space that can grow and change as needed whether that's with a single dresser or embracing a fully unfitted design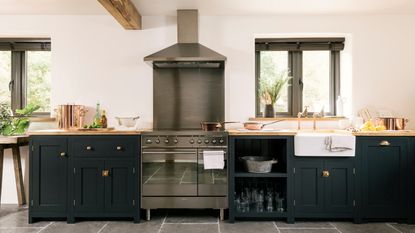 (Image credit: Devol)
Freestanding kitchen ideas, as their name implies, stand independently, and can be reconfigured as and when needed.
As a result, kitchen ideas of this style has a more laid-back aesthetic that honours historical designs and works seamlessly in a period home.
'Freestanding kitchen ideas don't require the immediate, hefty investment of a fitted design. Instead, you can select the pieces you need right away and then add more as your family evolves,' explains Al Bruce, founder of Olive & Barr.
Freestanding kitchen ideas
The benefits of freestanding kitchen ideas are numerous. You don't need to have costly fitted appliances, you can use existing or second-hand furniture (such as a cupboard, sideboard or dresser). And you can move your units around if you fancy a change to your kitchen layout later on.
Whether looking to embrace farmhouse kitchen ideas or are hoping to achieve a more modern kitchen look, there are freestanding kitchen ideas that will suit your space.
1. Use freestanding kitchens in an open-plan space
Since they are comprised of several different pieces of furniture, freestanding kitchen ideas evoke a more laid-back feel. This is particularly beneficial when designing a large open-plan kitchen, where the kitchen area will bleed into dining and living zones. This kitchen designed by Olive & Barr features its Harvest table. Freestanding islands or farmhouse tables can also play a key role in zoning out an open-plan space where they serve as a room divider.
2. Open for a wheeled island for ultimate versatility
Effortless to move, a portable kitchen island on wheels can be easily repositioned to the spot where it will be of most benefit, or can be tucked away when unneeded.
If opting for this style of island, however, you must be cautious of your flooring – select a soft tread castor to prevent marks, scratches or dimpling, especially with wooden floors. Wheel breaks are also essential. Featured is Devol's Sebastian Cox kitchen, with a bespoke island on wheels.
Wheeled islands are a particularly good fit for small kitchen ideas where the ability to move it out of the way will be highly beneficial.
3. Adapt your freestanding kitchen to suit your lifestyle
Unlike a fitted kitchen, which will be designed and installed within a set period, freestanding kitchen ideas can grow organically, as and when you find the perfect pieces. This totally removes the daunting aspect of learning how to plan a kitchen as you will live with the space and work out what feels right and will be useful.
Ensure that you are always prepared to snap up any bargains, by carrying a note of the room's dimensions, including door sizes and ceiling heights, when visiting antiques shops, auction houses or reclamation yards. Wells Reclamation and Tobys Reclamation make for good starting points.
4. Expand your kitchen with a freestanding dresser
Moving away from fitted cabinetry lets you think outside the box in terms of how you design the space. This freestanding appliance cupboard, from Martin Moore, has been placed separately from the main kitchen area and serves as an ideal breakfast or drinks station.
Located next to the dining table, it is easy for people to self-serve breakfast or make drinks, while keeping them out of the way of the cook. It also offers valuable kitchen storage ideas, removing worktop clutter in the main kitchen.
5. Get creative with colour
'Runs of fitted cupboards tend to be painted in one colour, while freestanding designs provide the opportunity to inject a whole range of bold shades,' says Will Eaves, international design coordinator at British Standard, as seen in this colourful kitchen. While the creative freedom is exciting, it is important to keep to a theme – whether that is neutrals or colours from the same palette – to prevent the space from feeling too eclectic.
If you have an old dresser and aren't happy with the colour or finish, consider giving it a coat of paint to suit your scheme. It's a simple approach to decorating a freestanding kitchen – especially if you use the best paint for furniture – but will make the most of any existing furniture you may have.
6. Add a bespoke pantry to any style of kitchen
A separate kitchen pantry is an invaluable addition to fitted and freestanding kitchens alike. 'Since the pantry is an individual piece of furniture, it can be designed to complement or contrast existing pieces,' says Richard Davonport, managing director at Davonport.
'Adding drawers and shelving to your pantry can also save room elsewhere; consider a dedicated appliance drawer, which can clear worktop areas, while an internal spice rack can free up cupboard space.'
7. Mix freestanding and fitted
You don't have to completely commit to freestanding kitchen ideas to still enjoy the benefits. In this kitchen, bespoke fitted cabinetry has been crafted from unpainted iroko wood, topped with zinc worktops, and designed with legs so that it stands elegantly alongside a separate dresser and larder cupboard, achieving a sense of harmony between both styles.
8. Create displays with quirky cabinets
While you can mix and match cabinetry styles in a fitted kitchen, it is limited. With freestanding kitchen ideas, you can reach a whole new level, as seen in this space.
Here, kitchen shelving replaces conventional wall cupboards, creating a display of copper pans and kitchenalia, while the cabinet combines closed storage with reclaimed vegetable drawers for a vintage-inspired display of crockery and chinaware – perfect for achieving a vintage kitchen look.
9. Design a freestanding kitchen to suit an awkward layout
In most cases, fitted kitchens are designed to suit a square or rectangular footprint; however, period homes don't always adhere to traditional kitchen ideas. This is where freestanding kitchen ideas come into their own.
The added flexibility is invaluable when faced with irregular floorplans, wonky walls, uneven floors, and avoiding beams or original features. In a fully freestanding kitchen, you can even opt for a standalone sink, with only the plumbing anchoring it to its place.
10. Choose freestanding for a sustainable design
Designing a freestanding kitchen gives you the opportunity to incorporate antiques and vintage into your space.
'Buying pre-loved is a more ethical way to buy, especially at a time when mass consumption is costing us the earth and driving small businesses under,' says antiques expert Alice Roberton. 'While people often come to vintage from a sustainability standpoint, they stay for the instantaneous burst of character that antique and reclaimed furniture and accessories bring into their home.'
11. Get the look with mirrors
Even if you aren't planning or do not want the expense of undertaking a full kitchen renovation, there are still ways to achieve a freestanding look. Replacing a painted kickboard with a mirrored version will give the illusion of standalone cabinetry – especially if there are 'legs' on either side of each individual unit, as seen in this design by Sustainable Kitchens.
12. Choose freestanding elements to channel the country look
Incorporating unattached elements into your kitchen is perfect if you are hoping
to channel country kitchen ideas. Drawing on traditional kitchen design, here bespoke wood in-frame base cabinets were teamed with freestanding pieces, including a moveable island, a plate rack and wicker storage baskets, to create a welcoming, lived-in feel.
FAQs
What is the difference between freestanding and fitted kitchen?
Simply put a freestanding kitchen stands on its own while a fitted kitchen is fitted to the walls. Each freestanding piece of furniture will be able to be moved with relative ease to create a new layout, whereas with a fitted kitchen the layout and floorplan are firmly fixed.
Unfitted works best in larger rooms because you have the flexibility to include standard-sized units in between the key areas of sink, cooker and fridge.
Which kitchen layout is the most economical?
Freestanding kitchen layouts are the most economical. The fact that everything doesn't 'match' means freestanding kitchens are often more affordable than fitted kitchens. They're certainly a more flexible kitchen design, too. And can evolve to fit in with your needs, rather than being perfectly planned from the outset.
Get the Ideal Home Newsletter
Sign up to our newsletter for style and decor inspiration, house makeovers, project advice and more.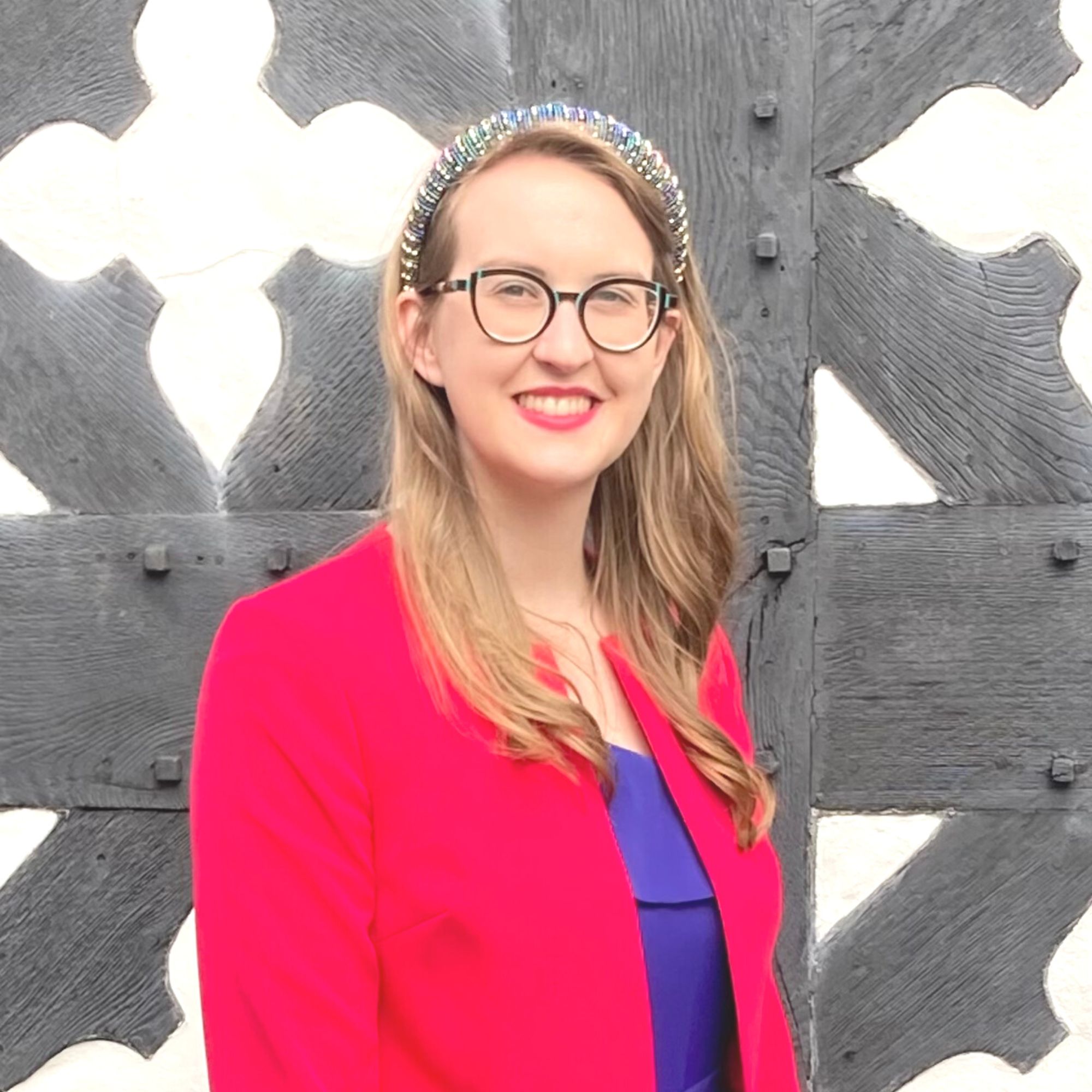 Holly is one of Ideal Home's content editors. Starting her career in 2018 as a feature writer and sub-editor for Period Living magazine, she has continued this role also adding regular features for Country Homes & Interiors and the Ideal Home website to her roster. Holly has a passion for traditional and country-inspired interiors – especially kitchen design – and is happiest when exploring the countryside and hills of the Lake District. A keen gardener, she is a strong believer that you can never have too many houseplants.