Vintage living rooms are trending - the new way to embrace secondhand pieces
Our vintage living room ideas will give you all the tips on how to turn your space into one full of character and charm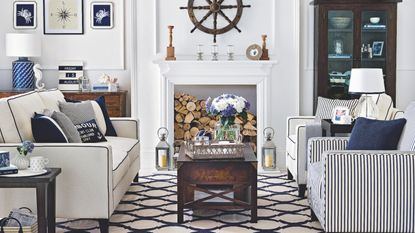 (Image credit: Future PLC)
2023 has bought with it a renewed fascination with all things secondhand and vintage, including vintage living room ideas. Pinterest's report on the trends which it predicts will be big this year highlighted that people searching for 'eclectic interior design vintage' was up by 850% from last year.
The term vintage can cover a wide variety of eras and that's what makes it such a fun and versatile living room trend to embrace. Meaning 'of age' it could be used to describe a beautiful Art Deco mirror or floral cushion from the 90s. Whereas antiques are items that must be at least 100 years old.
While vintage interiors can look amazing, it can be tricky to nail the balance between granny chic, or just plain granny. A good starting point is a piece of furniture, it could be a super comfy 70s-style leather sofa with a beautiful worn patina, or a mid-century modern sideboard found on eBay.
Accessories are the key to pulling the look together and you can go to town with vintage side tables, lamps and wallpaper for a really wonderful eclectic look that's easy on the eye and inviting. The beauty of vintage style is that it can work alongside existing modern living room ideas too – there are plenty of chair styles for example that look contemporary but are inspired by the past.
Vintage living room ideas
Make your vintage living room unique and personal by sourcing statement pieces as your starting point.
'Mixing and matching your furniture is one of the best vintage living room ideas, so rather than using the same design of sofa and armchairs, think about choosing statement pieces which work together either in similar colours or styles for an eclectic look,' says Sarah Massouh, founder, Willow & Hall.
1. Build your scheme around one key piece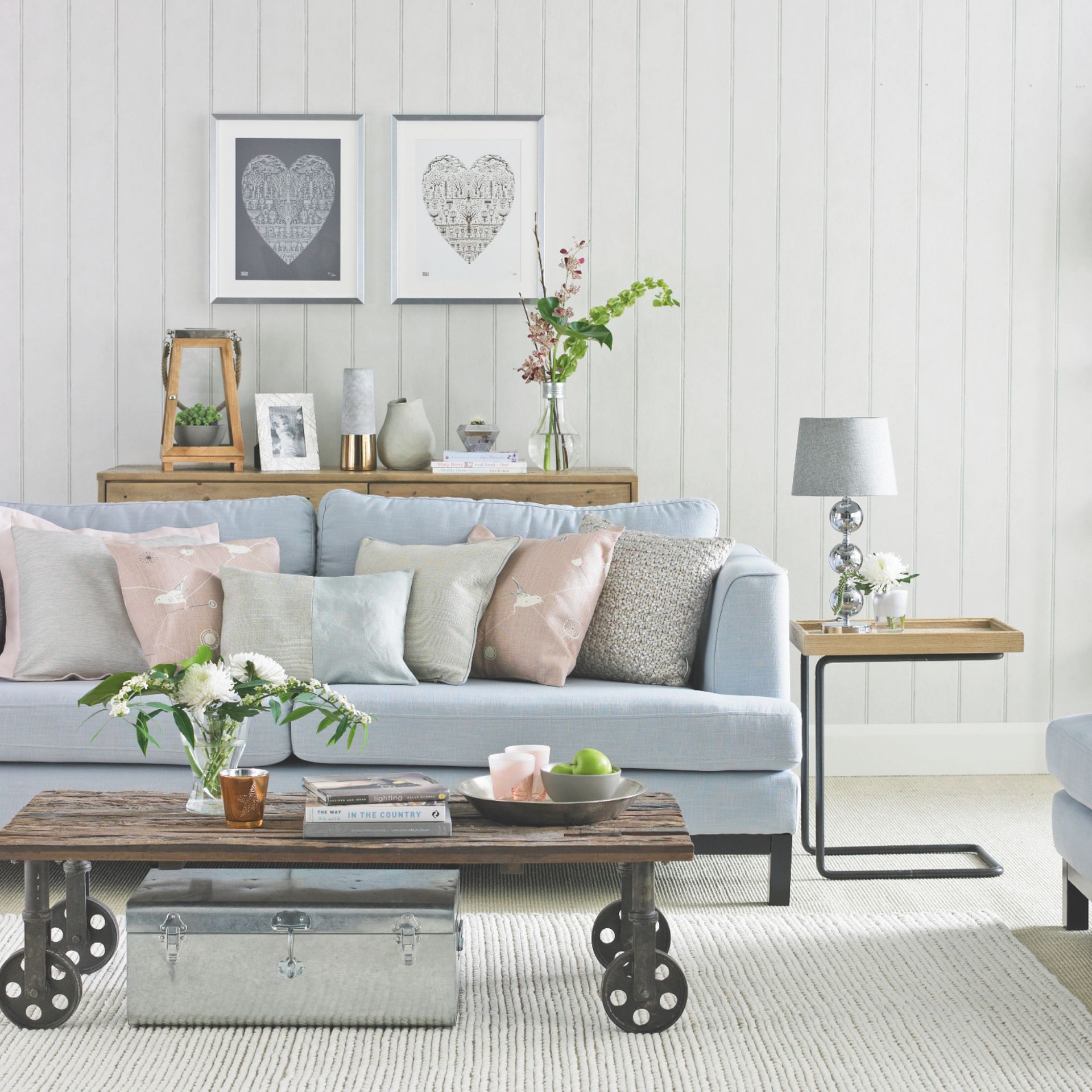 When creating a vintage-inspired space, a great starting point is buying a piece of secondhand furniture, and building your scheme around it. It can be something like a rustic wood coffee table with vintage-style metal wheels. It can be used with your existing living room scheme and allows you to time to source other pieces like a galvanised trunk – a great storage solution for small living room ideas.
Starting small ensures the scheme will grow organically and gives you time to research vintage items that you know you'll love, these could be from antique fairs or auction sales in your area. Sourcing an authentically vintage design scheme, can take time so don't rush the process.
2. Choose vintage wall colours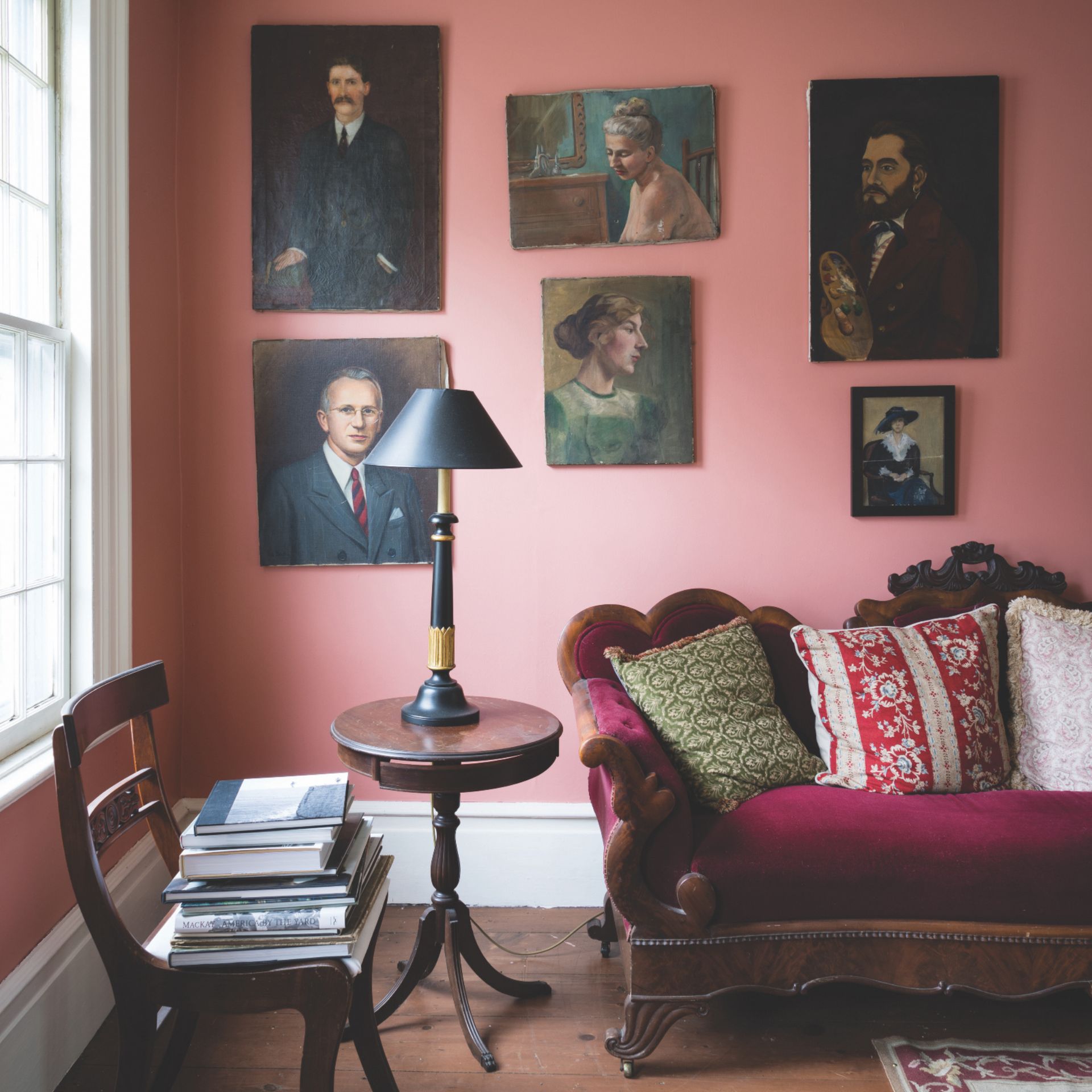 Colour wise the world is your oyster, the vintage look can work work in an all white living room or one with brights. However, it can pay to choose colours that will enhance your vintage living room as Patrick O'Donnell, brand ambassador, Farrow & Ball explains:
'Avoid too many modern elements, especially in furniture, a new Moroccan rug will sit happily in place though – look to bolder palettes for a more eclectic sensibility –from deep greens like Beverly or dark greys like Down Pipe to act as a foil to the abundant pictures on the wall.
For a softer look, delicate, earthy pinks or soft stone greens will be the perfect foil. Distressed (not shabby) is best, always look for patina in the elements you introduce.'
3. Use different furniture styles together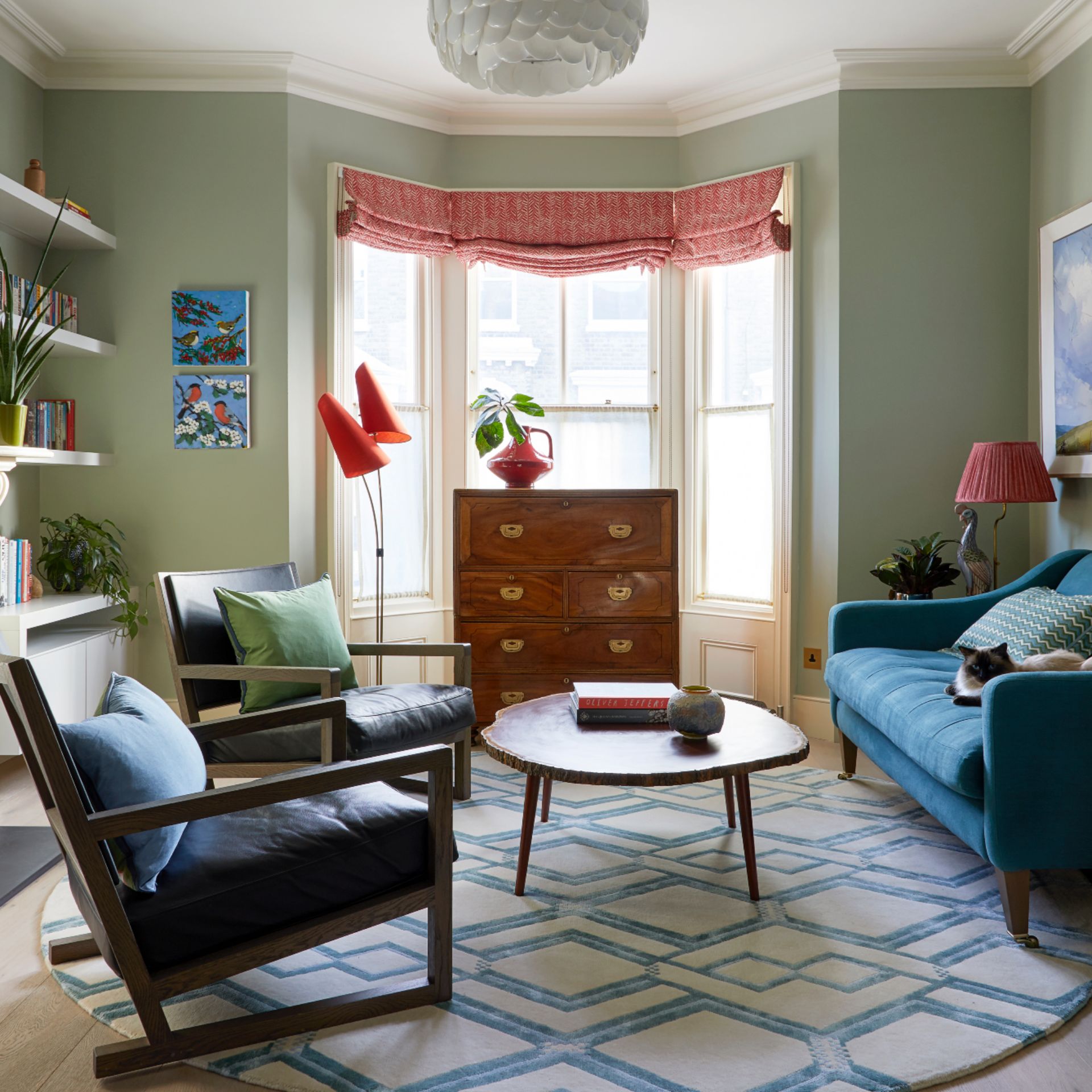 The beauty of a vintage living room is that you can mix different styles and they'll work. From a pair of mid-century armchairs to a classic Victorian chest of drawers you can pair an eclectic selection and use colour to pull the scheme together.
Choose one easy-on-the-eye colour like sage green for the walls and introduce pops in bolder shades. Red will brighten a room – a scarlet floor lamp, vase and blinds will give that burst of colour. Bright blue works well too, source a velvet sofa in this cheery shade and team it with a graphic patterned rug.
4. Embrace mid-century modern furniture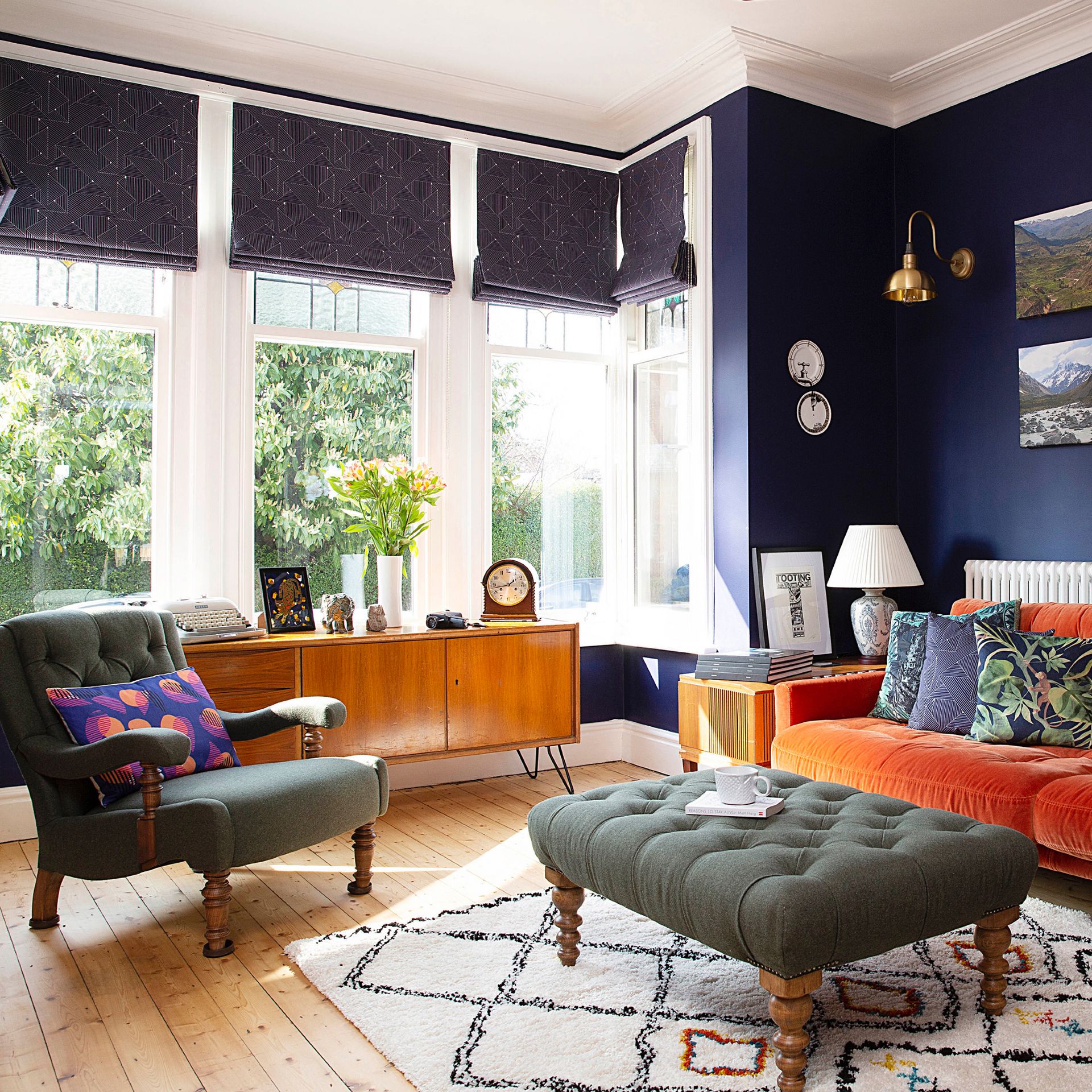 In recent years mid-century modern living room ideas and furniture has had a resurgence and it's easy to see why. Sleek tapered legs, a warming wood tone and incredibly stylish – the iconic furniture style is a must-have if you love 50s style, and a sideboard can be a great starting point. If you're trying to save, the mid-century vibe can be found in new pieces, too, meaning that the latest home decor discount codes can prove handy.
Create a contrasting look against the wood colour by painting your walls in a dark shade. Using light and dark elements together creates interest and that goes hand in hand with this look.
'Dark paint and strong colours work well for a vintage style interior and pairing them with lighter accessories and metallic finishing touches will help to avoid a heavy feel,' says Mara Rypacek Miller, managing director, Industville.
5. Introduce a nautical theme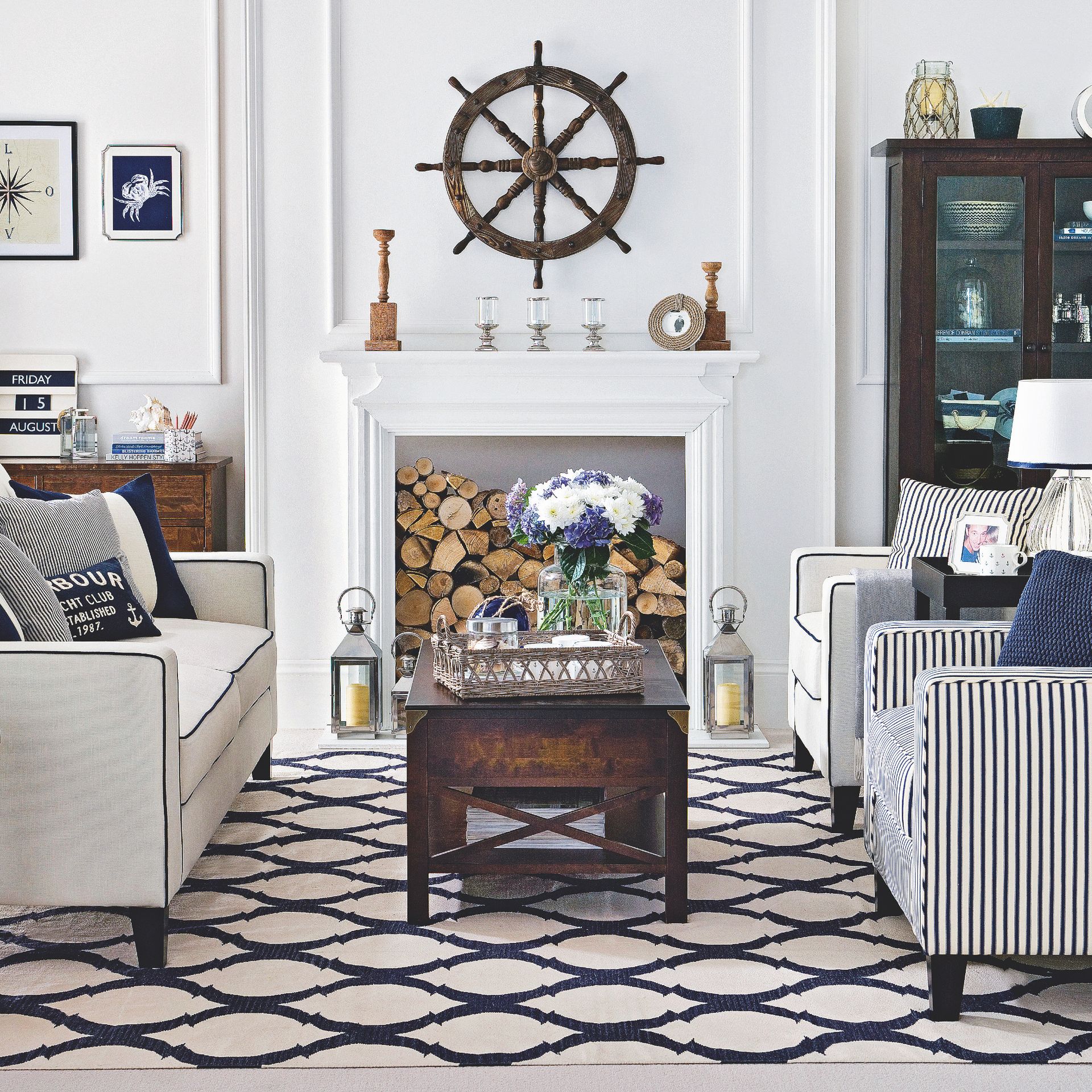 A coastal living room idea is the ultimate in vintage style – think old travel trunks, beautiful old maps that can be turned into prints, ornaments made from old rope and not forgetting a real ship's wheel that you could source from an antiques fair.
The living room colour scheme is of course the wonderful bright and airy blue and whites, shades that always look great together. Choose classically shaped armchairs and sofas in crisp white with navy piping or go for the iconic sea-worthy stripe. Add a pattern on the floor with a graphic rug, and hang blue and white vintage prints on the walls.
6. Let the sofa be the focal point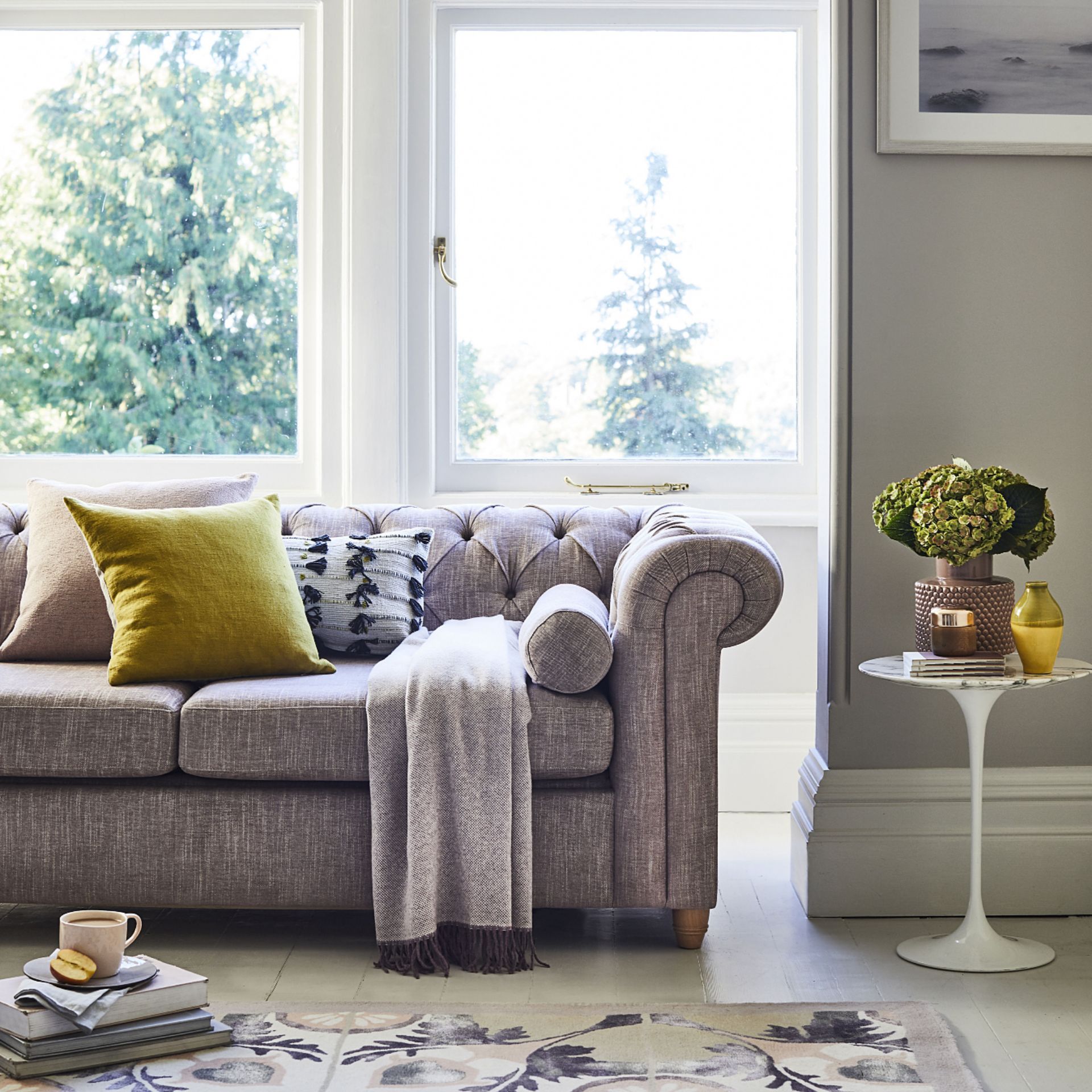 Furniture shape will dictate whether a living room looks vintage or contemporary – sleek lines will naturally will look more modern whilst deep seats and curvy arms will offer a more period feel. It's about choosing the best sofa for the vintage period you love the most. A 70s style sofa for example, will be boxier, lower-slung, possibly with metal legs and a less comfy outline.
'Choosing a vintage-style statement piece of furniture is the perfect starting place to create a vintage style living room. Opt for curved arms and button backs if you prefer a relaxed, informal look which can then be accessorised with retro-style rugs, cushions and throws,' says Sarah Massouh, founder, Willow & Hall.
7. Source an antique mirror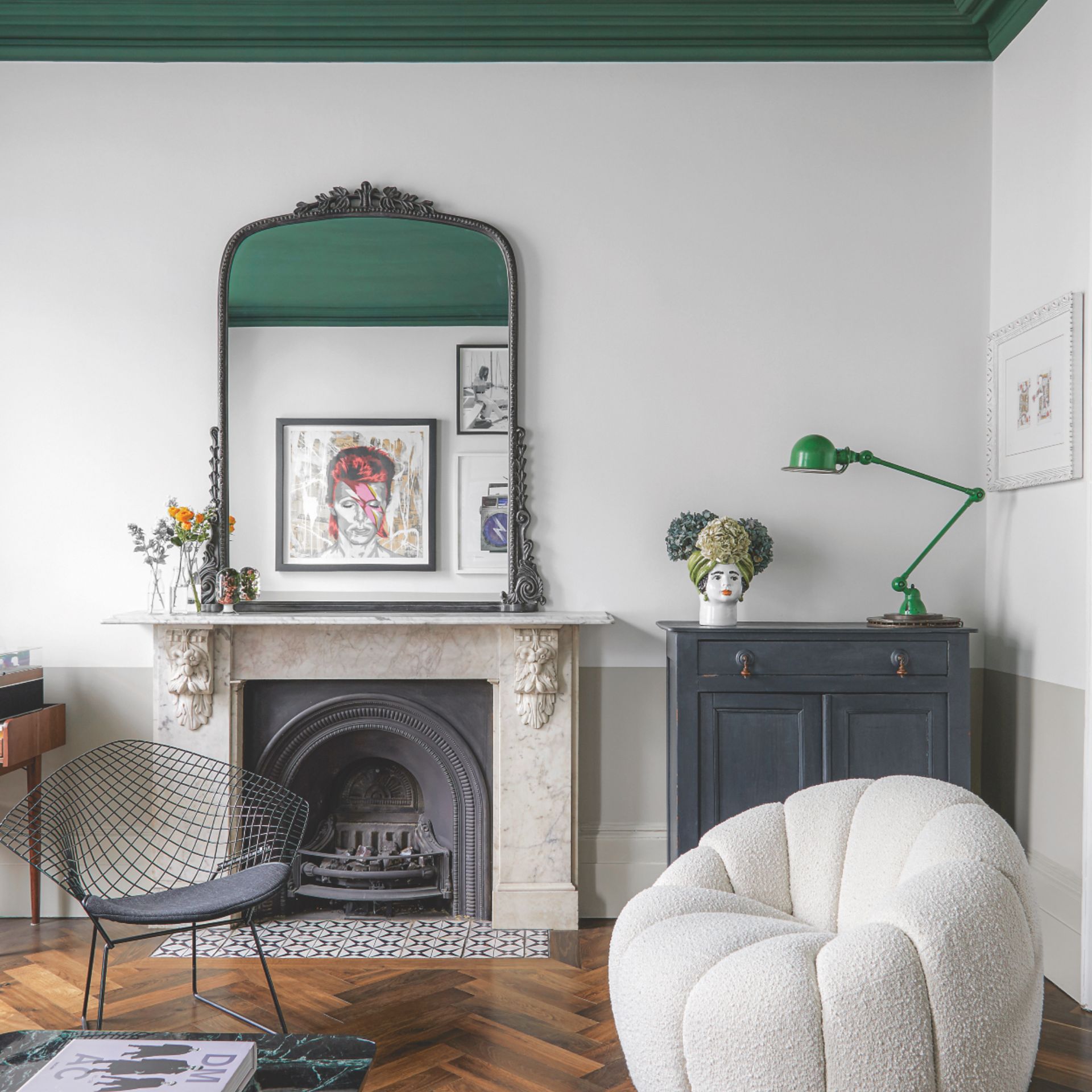 Accessories are the glue that holds a scheme together and a statement mirror with antique detailing will create a striking focal point. Source one from eBay, Facebook Marketplace, flea markets or antique shops and give it pride of place on your mantel.
If the frame is painted then allow that colour to flow through other accessories – a chest of drawers, occasional chair and vases could match. Keep the feature wall where you choose to hang it in a lighter shade so the mirror is even more eye-catching against it.
8. Revisit blousy florals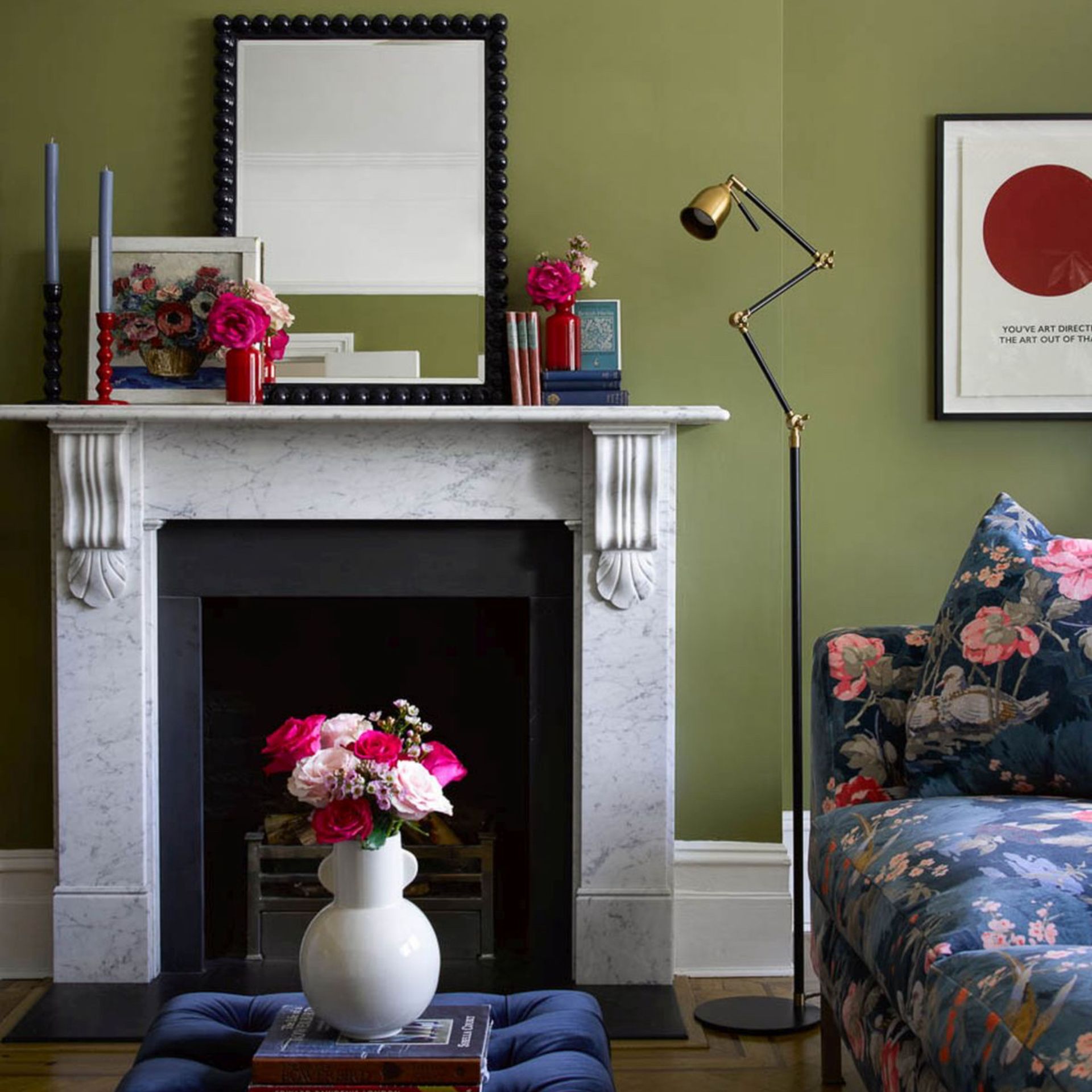 Whether your favourite florals are big and blousy or ditsy, they will both look wonderful in a vintage living room – team them with the real thing for an extra colour boost.
'Start by incorporating prim and pretty patterns and traditional shaping such as button detailing on upholstered furniture, and finishing touches such as lighting and accessory designs can be key to finalise the look.
'Retro florals, antique brass and 70s-inspired bubble detailing on mirrors and candlesticks all hark back to eras gone by and combine to take you back in time and create a vintage feel,' says Jo Plant, head of design, Pooky.
9. Give vintage furniture a new lease of life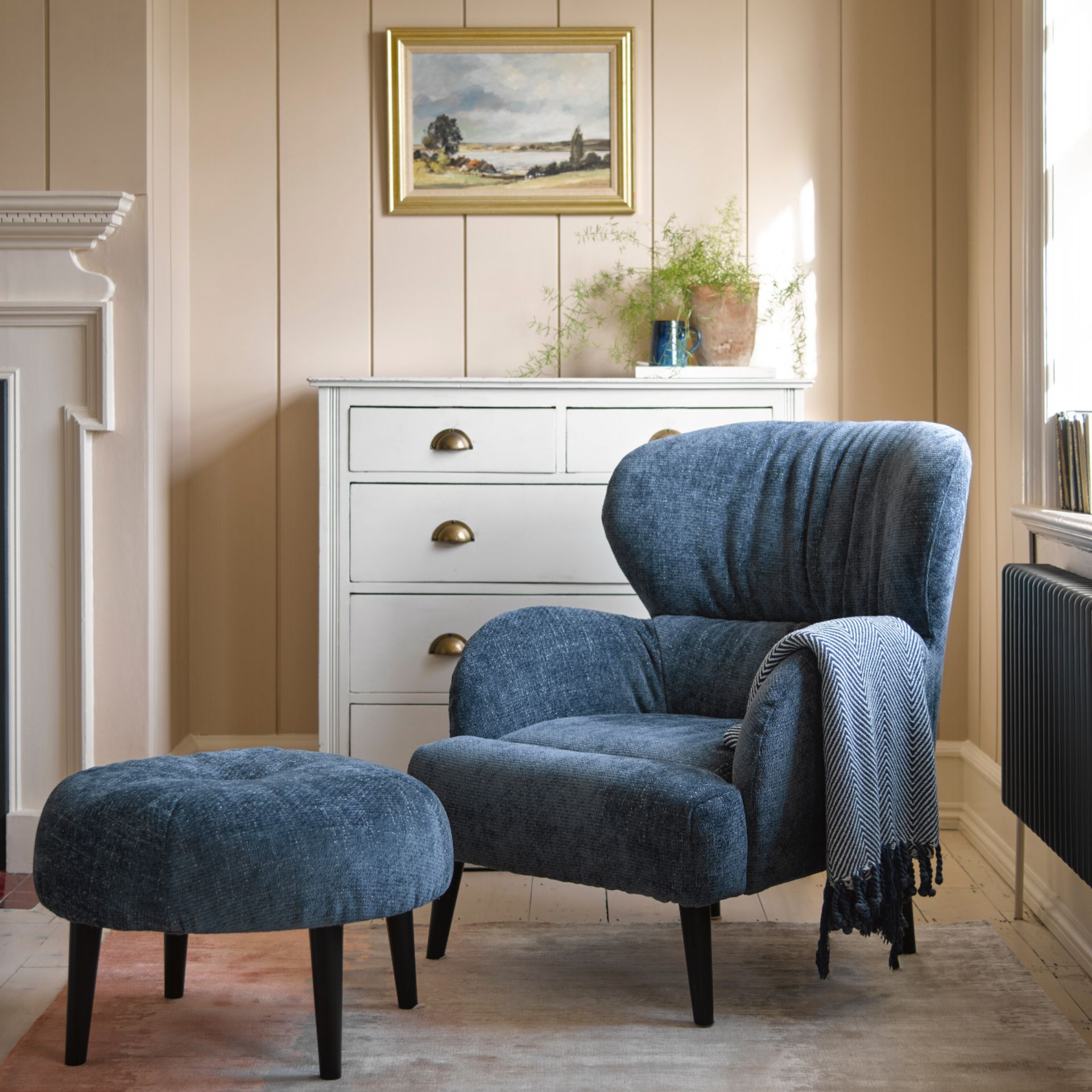 That old armchair you sat on as child at your aunties could be transformed into a beautiful new piece with a re-upholster and a bit of love. Or, look out for those classic vintage shapes that have stood the test of time like an armchair with a matching footstool for example, or a vintage chest of drawers that could benefit from some fresh furniture upcycling ideas.
'Honour classic designs with furniture that evokes vintage styles. Look to retro shapes and timeless silhouettes to help create soulful spaces that unite unique self-expression with design nostalgia,' says Francesca Hadland, styling expert, Bridgman.
10. Add a gallery wall that's full of charm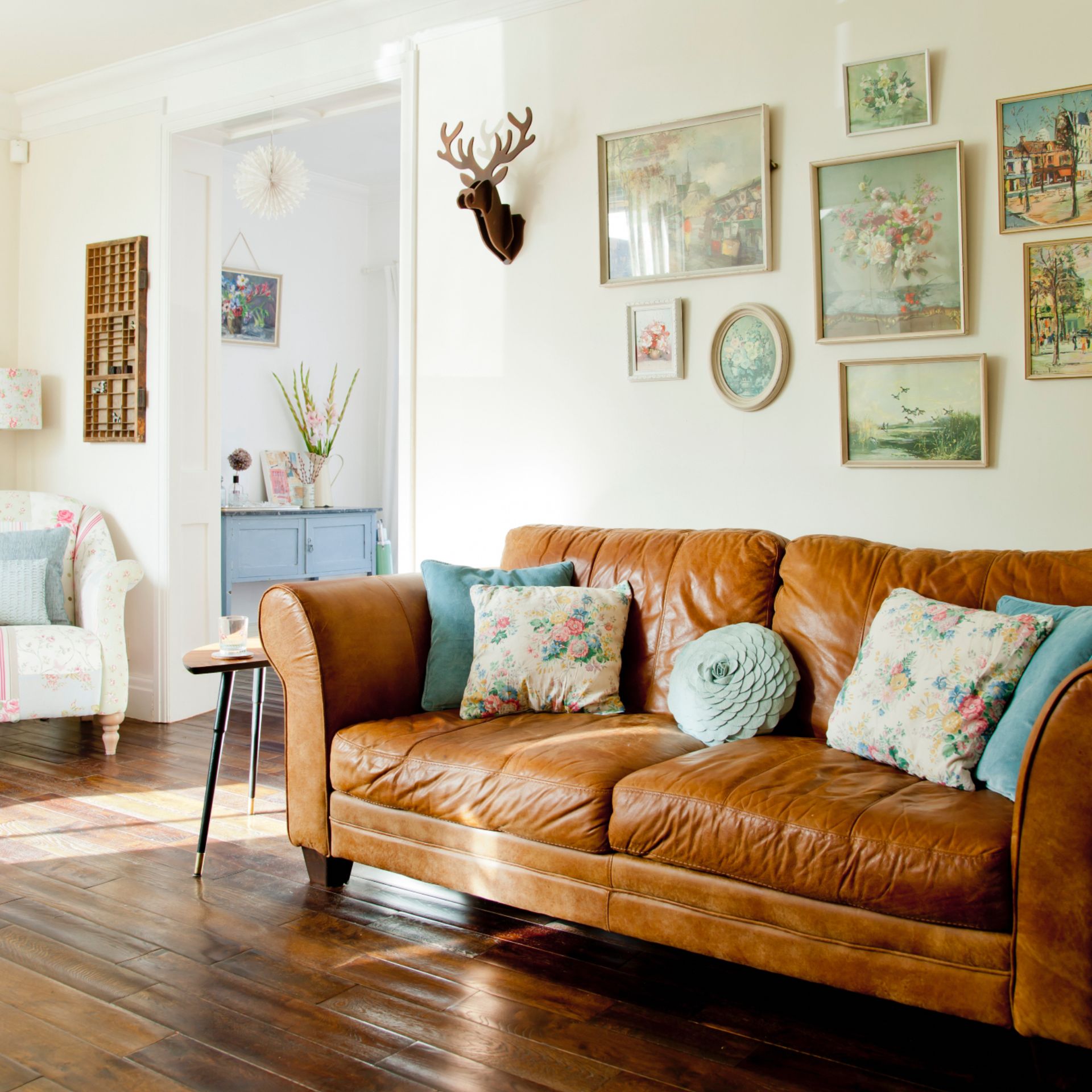 Gallery wall ideas are an excellent way to add colour and pattern to an otherwise plain wall and they can be adapted to suit any scheme. In a vintage living room use a variety of frame shapes for an authentic eclectic look. Oval is a good classic go-to that's been used in previous decades.
Flea markets and car boots are excellent places to pick up frames and prints for a bargain. There are often plenty of old floral paintings, town and landscapes to choose from. Bring those florals into the rest of the scheme in the form of cushions and lampshades.
How can I make my living room look vintage?
There are several key elements that make a living room look vintage and it's a combination of these that will make your space feel inviting yet full of character.
'A vintage style living room incorporates furniture and accessories of times gone by to create a warm, homely feel. Choose handcrafted pieces made from high quality materials, which will give an authentic feel of things that are made to last,' says Mara Rypacek Miller, managing director, Industville.
'Find new ways to honour old things in their homes. Combine inherited or thrifted pieces with newer pieces to create soulful spaces that unite unique self-expression with design nostalgia,' adds Francesca Hadland, styling expert, Bridgman.
What is vintage interior design style?
Essentially it's down to personal choice and the particular eras that speak to you the most. Some may adore the the quirks of 50s styling, whereas others may love the minimalism of the 90s, or the bold patterns of the 70s.
'Vintage interior design style is hard to define as each person's take on it is unique. Generally, the style uses thrifted furniture, timeless designs and classic colour palettes to give the home a look and feel that predates and often transcends contemporary trends,' explains Francesca.
'Vintage always sounds more specific than just a room with just antique furniture, it has an eclectic tone to it, from objects or furniture that have either been bought from a brocante or an unloved, upcycled piece of furniture, once unloved and now finding a new lease of life. It can range from maximalism to a little but kitsch to floral and charming, you'll have your own interpretation,' adds Patrick O'Donnell, brand ambassador, Farrow & Ball.
Get the Ideal Home Newsletter
Sign up to our newsletter for style and decor inspiration, house makeovers, project advice and more.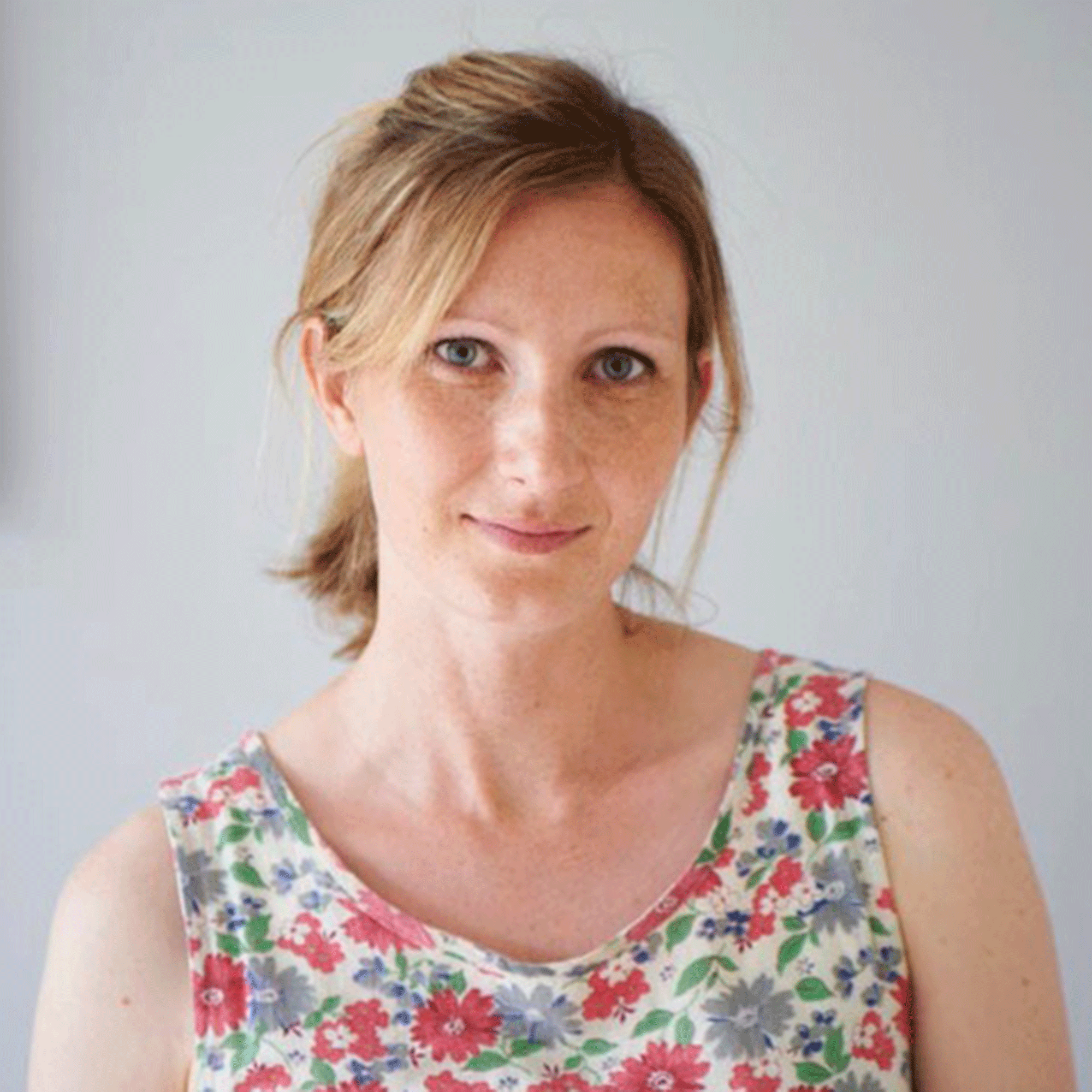 Sophie has been an interior stylist and journalist for over 22 years and has worked for many of the main interior magazines during that time, both in-house and as a freelancer. On the side, as well as being the News Editor for indie magazine, 91, she trained to be a florist in 2019 and launched The Prettiest Posy where she curates beautiful flowers for modern weddings and events.