How to stop a rug from moving on carpet - keep the slipping and sliding at bay
You can stop your rug from moving and protect your carpet at the same time. It's a win-win situation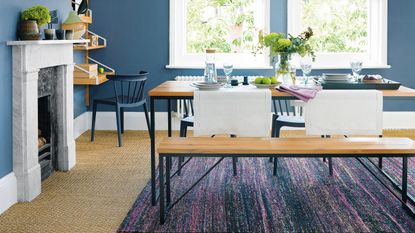 (Image credit: Future PLC/Simon Whitmore)
We love a rug as much as the next guy (who really loves rugs), and we especially love layering the best rugs on top of carpet. But how do you stop a rug from moving on carpet? Well, you'll be happy to know that it's pretty easy.
If you're not allowed to cover up your landlord's ugly choice of carpet, or you just want to add a pop of colour to enhance your living room flooring, a rug will definitely do the trick. By adding texture, colour, and dimension to the room of your choice, a rug on top of the carpet can elevate any space as soon as you roll it out.
But while these rugs are beautiful to look at and extremely comfortable underfoot, there is a serious downside to placing a rug on top of a carpet. Yes, they can slip, they can slide, and they can even damage your carpet. Thankfully, our experts have shared the best tips to keep this slipping and sliding at bay.
How to stop a rug from moving on the carpet
As well as being a nuisance, a rug moving on top of a carpet can also cause unnecessary wear and tear on the carpet itself. The repeated friction of this movement can wear away the pile and the fibres, so it's best to nip this in the bud as soon as you can. Here are the five best methods to keep your rug in place.
1. Use rug tape
What's the best way to stick something down? With tape, of course! And rug tape is ideal for stopping your rug from moving on the carpet.
'Using rug tape is an effective and simple solution to stop your rug from moving,' says Nicola Rodriguez, AKA @essexhousedolly. 'All you need to do is apply the tape to the edges of your rug and place it on your carpet. Since the tape is an adhesive, the rug will stay in place until it loses its stickiness.'
However, it's important to note that rug tape isn't the same as normal sticky tape or masking tape. Rug tape is double-sided, meaning it sticks to both the carpet and the rug at the same time, offering extra security from slippage. Our favourite is the Tiger Tape Double-Sided Carpet Tape from Amazon.
Proceed with caution when using rug tape, though. 'Some rug tapes might struggle if you're applying them to a high-pile carpet – so it's worth testing the tape in a discrete spot of your carpet beforehand to ensure it sticks and to check that it doesn't cause any damage,' advises Laura Rich, Product Developer for Furniturebox.
2. Use furniture as an anchor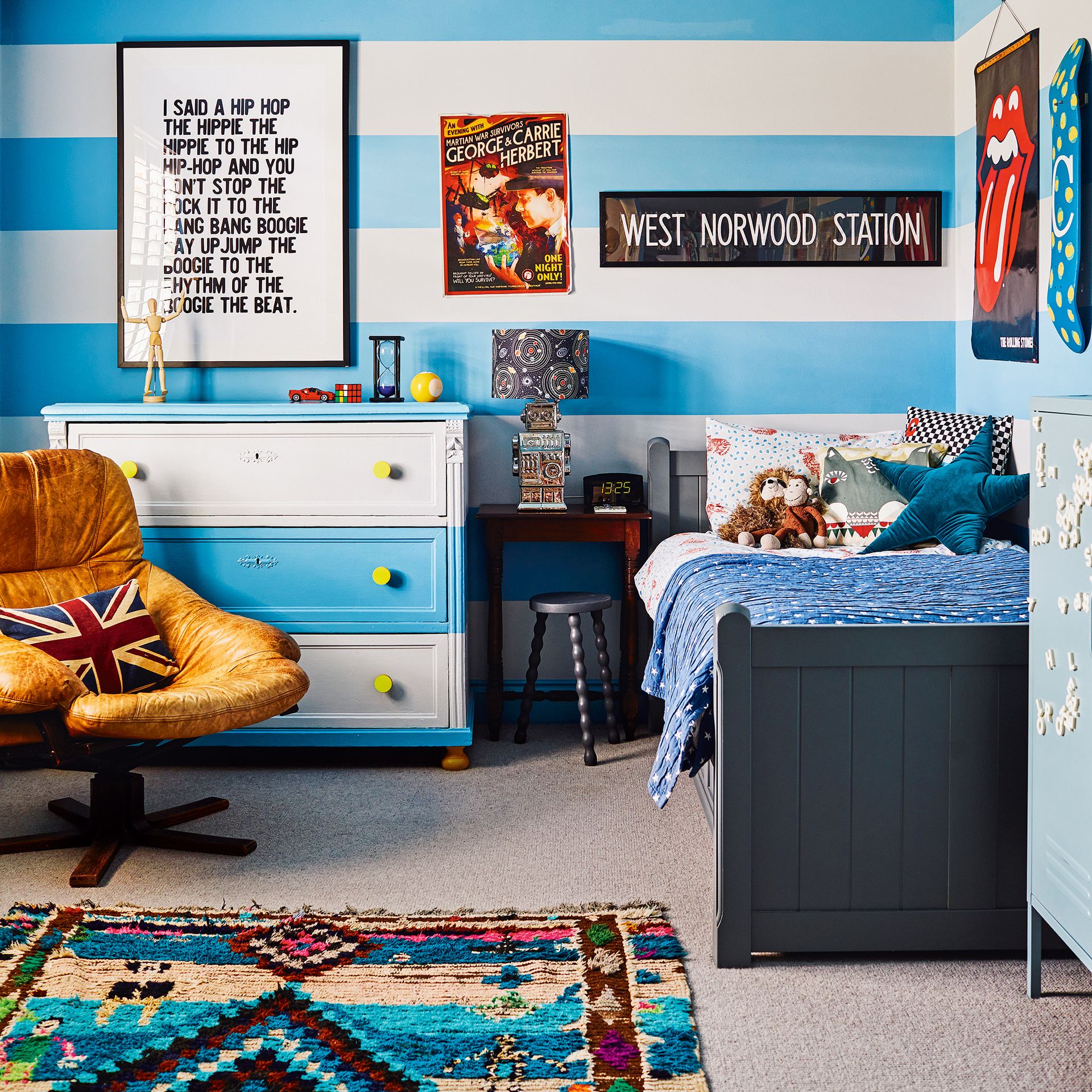 If you're looking for budget living room ideas, you'll be happy to know that you don't necessarily have to buy anything to stop your rug from moving on the carpet. In fact, you could completely alter the look and design of your room for free with the furniture anchoring technique.
'One of the easiest and one could say more design-focused techniques is to use furniture to anchor these rugs down,' agrees Tara Gilson of Uber Interiors. 'Coffee tables, sofas, and other various bits of furniture can hold a rug down.'
3. Use a rug pad
Whether you're looking for hallway flooring ideas to add some extra style in a high traffic area, you might need a rug pad. A rug pad, or a rug gripper, is specifically designed to keep a rug in place, which is why it's a great option for those looking to lay a rug on top of a carpet.

'The best tips to ensure no slips are to first invest in a quality rug pad – this will support the rug while also attaching the floor with friction or suction,' says Madison Popper, interior designer and founder of Chill Casa,
Rug pads are essentially mats that sit underneath your rug to offer a strong and sturdy base, which will ultimately stop it from slipping and moving around. It's important to choose the right kind of rug pad, though.
Try to avoid a felt rug pad if you can. Rubber or foam rug pads are best for carpets, as they offer the most amount of friction and will stop your rug from moving when you step on it. Just make sure that you buy a rug pad that's slightly smaller than the rug itself so it's not on show.
4. Use carpet tack strips
Large area rugs are a great way to zone an open-plan space, but the bigger your rug is, the more chance it has of moving and affecting the carpet underneath. And, unfortunately, tape and rug pads often don't cut it when it comes to rugs of this size.
So, if you have a larger rug, you might want to invest in some carpet tack strips instead. These are the same strips that are used when laying carpets, and they work wonders on rugs. All you need to do is place the strips on your carpet underneath the edges of your rug. Then, press down so the tacks pierce the underside of the rug.
Just make sure that the tacks don't come the whole way through the rug. The last thing you want is to stand on one of those things.
5. Buy a rug with a non-slip backing
You know what they say; when you buy cheap, you buy twice. And it may be that your rug is moving on the carpet more than usual because you didn't buy the right rug. Well-made and high-quality rugs should come with a non-slip backing as standard. Sometimes, this will be enough to stop it from moving on the carpet without any extra intervention.
If you don't have a rug with non-slip backing, you'll need to use one of the above tips to keep it in place. And when you decide to switch it out with another rug of your choosing, make sure that you choose one that has a non-slip backing for extra friction.
FAQs
Why do rugs move on carpets?
'Rugs are a fantastic way to change up the style of a room without doing any major renovation work,' says Laura from Furniturebox. 'Instead of replacing existing flooring, a new rug injects a renewed sense of freshness by bringing vibrant colours, patterns and interesting textures into the room.'
Of course, it's easy to understand why rugs would move on laminate or wood flooring. These shiny and sleek materials offer little in the way of friction, so rugs have no option but to slip and slide around the room. But that's not the case for carpets. So, why do they move?
Well, it turns out that the pile of carpet can be just as slippery as hardwood floors. As carpet pile naturally bends and moves from one side to another when you walk over it - which is why you get the "stripes" when you vacuum - anything on top of a carpet will want to move with it.
You probably won't notice this movement as soon as you walk over the rug on your carpet, but continual usage and movement will eventually cause your rug to stray from its desired place and could damage your carpet. You can stop this from happening, though.
Do rug grippers really work?
Yes, they do! Creating any kind of friction between your rug and the floor underneath will help to stop a rug from moving. However, it's important to choose a rug gripper - or rug pad - that works with the floor. If you are placing a rug on top of the carpet, it's best to use a rubber or foam rug pad over a felt pad that won't offer as much friction.
How do I keep my rug from moving on my hard floor?
A rug pad or rug tape will work best if you're trying to stop your rug from moving on your hard floor, as they will ensure that it stays in place. Of course, a moving rug on a hardwood floor can be incredibly dangerous if you're not careful. If you want to be confident that your rug won't move on a hardwood floor, it's best to double up on products. So, why not use a rug pad and rug tape together?
Get the Ideal Home Newsletter
Sign up to our newsletter for style and decor inspiration, house makeovers, project advice and more.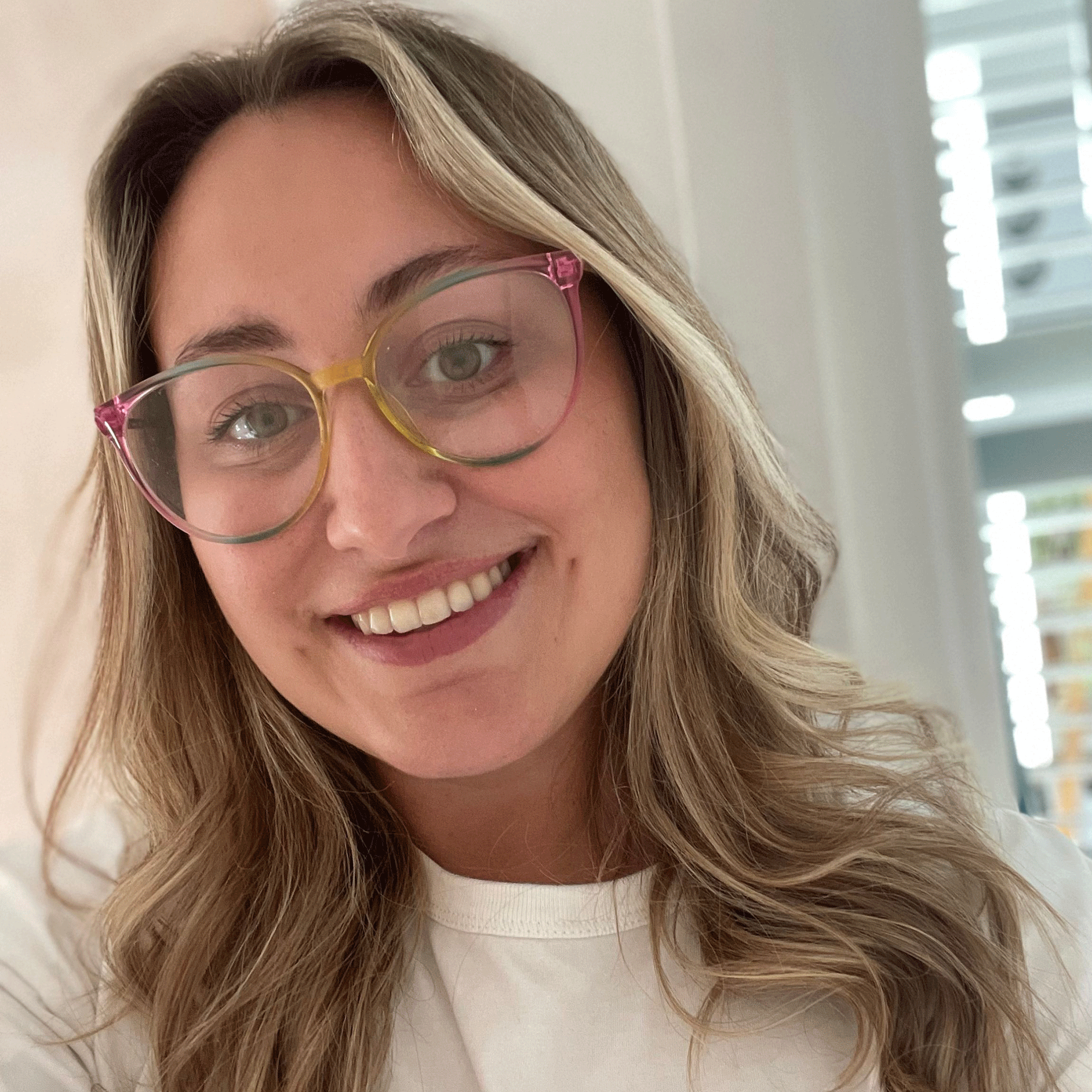 Lauren Bradbury is a freelance writer and major homes enthusiast. She graduated with a Bachelor's degree in English and Creative Writing from the University of Chichester in 2016, before dipping her toe into the world of content writing. After years of agency work, writing everything from real-life stories to holiday round-ups, she decided to take the plunge and become a full-time freelancer in the online magazine world. Since then, she has become a regular contributor for Real Homes and Ideal Home, and become even more obsessed with everything interior and garden related. As a result, she's in the process of transforming her old Victorian terraced house into an eclectic and modern home that hits visitors with personality as soon as they walk through the door.