I'm an interiors editor – every time a room looks boring, I turn to these no-cost, easy-to-copy styling tricks
Try one of these 9 updates for minimum effort, maximum impact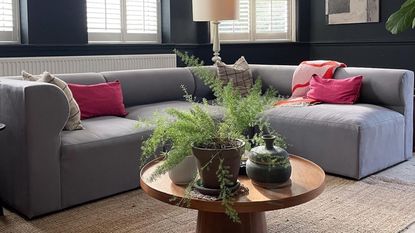 (Image credit: Future PLC/Heather Young)
Having worked as an interiors editor for over twenty years, and renovated five homes (and styled and photographed dozens of other homes and sets as part of my job), I reckon I probably know pretty much every styling trick in the book. In my own home, my rooms are constantly evolving and I like nothing more than changing things up to give them a refresh.
We're in the middle of renovating our current place – a Victorian converted porter's lodge – and money is tight, so I'm a master of finding ways to give a space a much-needed style boost without having to spend anything to achieve it. I am all about embracing budget decorating ideas!
I'm also impatient, so when I want to change something I like to do it immediately, rather than having to faff about with a shopping trip, or waiting for an online order to be delivered.
Heather started her career in interiors magazines over 20 years ago, working as a homes editor tasked with finding, photographing and styling beautiful homes and room makeovers for print magazines. During that time she's renovated five homes, and styled 100s of spaces both at work on photo shoots, and in her own home, and loves nothing more than creating the perfect shelfie! Heather has been Ideal Home's Editor in Chief for nearly three years.
My 9 no-cost easy-to-copy styling tricks
Here are some of my go-to styling solutions when a room's looking a little tired and in need of some interiors love and I need ways to redecorate for free.
1. Swap furniture from room to room
For a quick and easy styling trick that can really change the feel of a room, I like switching pieces of furniture like side tables, chairs and shelving units around, taking things from different rooms. We have a vintage two-seater leather sofa that has moved house with us three times, and has lived in almost every room. It's been used to turn a spare room into a mini den, as extra seating to make our old open-plan kitchen more of a social space for guests, and in my home office as a reading nook.
Don't be afraid to shift your furniture around and try things in different spots – it's the easiest way to give a room a dramatic new look without buying anything new. The best thing I did when thinking about how to arrange my living room furniture was to bring move all the furniture in towards the centre of the room, away from the walls – it's created a cosier seating area, and gives the impression of more space.
I've also got a few stools that are handy to seat extra guests if we've got lots of people over but they also make great side tables if you want an extra spot to create a little curated grouping of items. Just last weekend I popped one in the bathroom and arranged toiletries, a scented candle and a houseplant on it to give the room a little style boost.
2. Display artwork
I am a huge fan of a gallery wall, and I'm forever collecting interesting things that I might be able to frame up and display in my home. I have wall art running along the wall in my hallway and all the way up my stairs, and although I do buy prints when I can, there are a lot of pieces that have been created for free.
I save postcards or greeting cards that I like, or even packaging (I framed a Swedish chocolate bar wrapper once because I loved the typography!). I also have an old t-shirt of my son's from when he was tiny because I thought the design on it was fab, plus it brings back so many happy memories when I see it.
Putting up pictures is a quick win in any space. If you don't want the faff of hanging picture frames, a picture ledge like this white floating shelf set from Amazon is a great solution as it means you can constantly change up the artwork displayed on it. Another easy styling trick to fake a gallery wall is arrange your prints on a memo board or magnetic rail.
3. Style up mini vignettes
What's a vignette? Put simply, it's a curated grouping of objects to create a mini display that'll add interest to a surface such as a mantel, occasional table or most commonly, a shelf. Yes folks, we're talking shelfies!
I call it 'faffing' and it's one of my all-time favourite activities when it comes to styling my space. Sometimes I dedicate a chunk of time to it (maybe a couple of hours at the weekend), but it can take me as little as five minutes if I spot something in the corner of my eye and get the urge to change things up. Once I've had the idea, I won't be able to settle again until I've given it a go.
Look around your room, and you'll see empty spots where you could create a little pocket of interest. In my living room, I'm often switching up what's on display on the mantelpiece, and there's a console table that gets a regular new look, too. In my office it's my wall of built-in shelves. In my bedroom it's the surface on top of my chest of drawers, or my bedside shelves.
Need an easy formula? Use odd numbers of objects and make sure to include a mix of shapes and heights. One of my favourite combos is: a framed photo, tall vase, and a small decorative item like a votive candle.
4. Group items on a tray
There is no easier way to switch up your styling 'moments' than by arranging them on a tray (I also like to use cake stands). I have a collection of votive candles grouped on this stoneware cake stand from H&M that usually lives on the breakfast bar in my newly renovated kitchen. But if I'm having guests over and need a quick centrepiece for the dining table, I move it there. I've also popped it on my coffee table when i wanted to add extra glow for a cosy living room vibe.
Another tray in my styling kit is similar to this scalloped edge tray from John Lewis. On it I've arranged a few decorative items (a scented candle, decorative box of matches and a stoneware bowl), and it moves around my home to give a room a quick style injection when needed.
5. Update soft furnishings
If I ever get a new cushion cover, I have a (admittedly lazy) habit of just putting on the cushion on top of the old one. This does have an advantage! When I want a quick change I can whip off the top cushion cover and another one is ready and waiting underneath – the easiest of easy styling tricks! The disadvantage is that I have a tendency to forget the covers hidden underneath.
Soft furnishings can also play musical rooms – swap the throw on your bed with the one on your best sofa, or steal a couple of cushions from your spare room to add a splash of colour to dining chairs in the kitchen.
6. Play with lighting
I'm a bit OCD about the lighting in my home – having the main light on gives me style anxiety, especially when it comes to living room lighting! An easy styling trick if you want to change the feel of a space instantly is to play with the lighting levels.
Try using lighting in unexpected ways to give your home a more unique look. After being inspired by a few homes I'd seen on Instagram, I recently moved a small table lamp to my kitchen worktop. I love how it blurs the line between kitchen and living space, and it's a great way to add a flash of colour or pattern in what can feel quite a cold and clinical space.
And with the latest design trend for portable lamps like Dunelm's £20 wireless lamp, adding one of these beauties to my home is definitely on my wish list right now. It frees you up to play with lighting without being dependent on having a plug socket nearby, so you can add a warm pool of light to any gloomy spot in a room or hallway.
7. Elevate everyday objects
While there are some household objects definitely need to be hidden away in drawers, there are others that can be left out to create a decorative display. My wooden spoons sit in jug on my kitchen shelving (I've had mine for years, but this stoneware jug from M&S is very similar). And wooden chopping boards are propped up against the wall to show off their different shapes and wood grains.
And I have way too many glass vases and jars to fit in a cupboard, so I've made a feature of them by leaving them on display on a high shelf in my office.
8. Go green
I love a vase of fresh flowers, but if the garden isn't in bloom and I don't fancy forking out for a bunch from the florist, I'll often grab some foliage from the garden instead. Popped in a vase or jug, they give any dull room an instant lift and make it feel more considered and styled. I'm a fan of dried foliage, too. I'll pick up a fallen branch on a dog walk, or save some dried allium heads from the garden.
Houseplants are another great styling tool. My kids call me a 'crazy plant lady' as I have so many, and they're a great addition to a display. If you're not green-fingered there are some amazing artificial houseplants out there that are totally convincing in the fresh vs faux houseplant debate.
9. Give it a lick of paint!
To give a wall or piece of furniture a quick new look, I'll turn to paint. It's one of my favourite easy DIY ideas as I've often got leftover paint or test pots around from previous projects. I love how a lick of paint can completely transform an object and it's great for ringing the changes without a lot of effort.
I've been meaning to paint a frame around my hallway mirror for ages (the image above is my inspiration for this DIY), so I'm adding this project to my decorating to do list this month.
Get the Ideal Home Newsletter
Sign up to our newsletter for style and decor inspiration, house makeovers, project advice and more.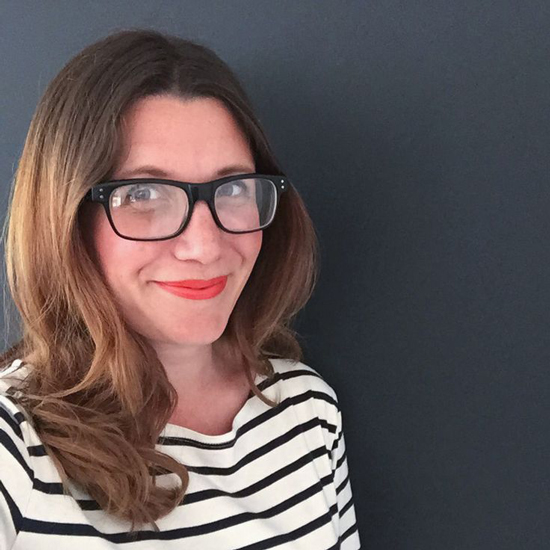 Heather Young has been Ideal Home's Editor since late 2020, and Editor-In-Chief since 2023. She is an interiors journalist and editor who's been working for some of the UK's leading interiors magazines for over 20 years, both in-house and as a freelancer.