Living room lighting ideas - 32 ways to transform your space with light
Try these living room lighting ideas to help create the perfect ambience in your home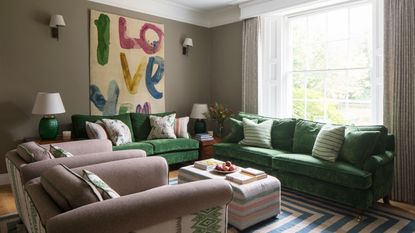 (Image credit: Future/James French)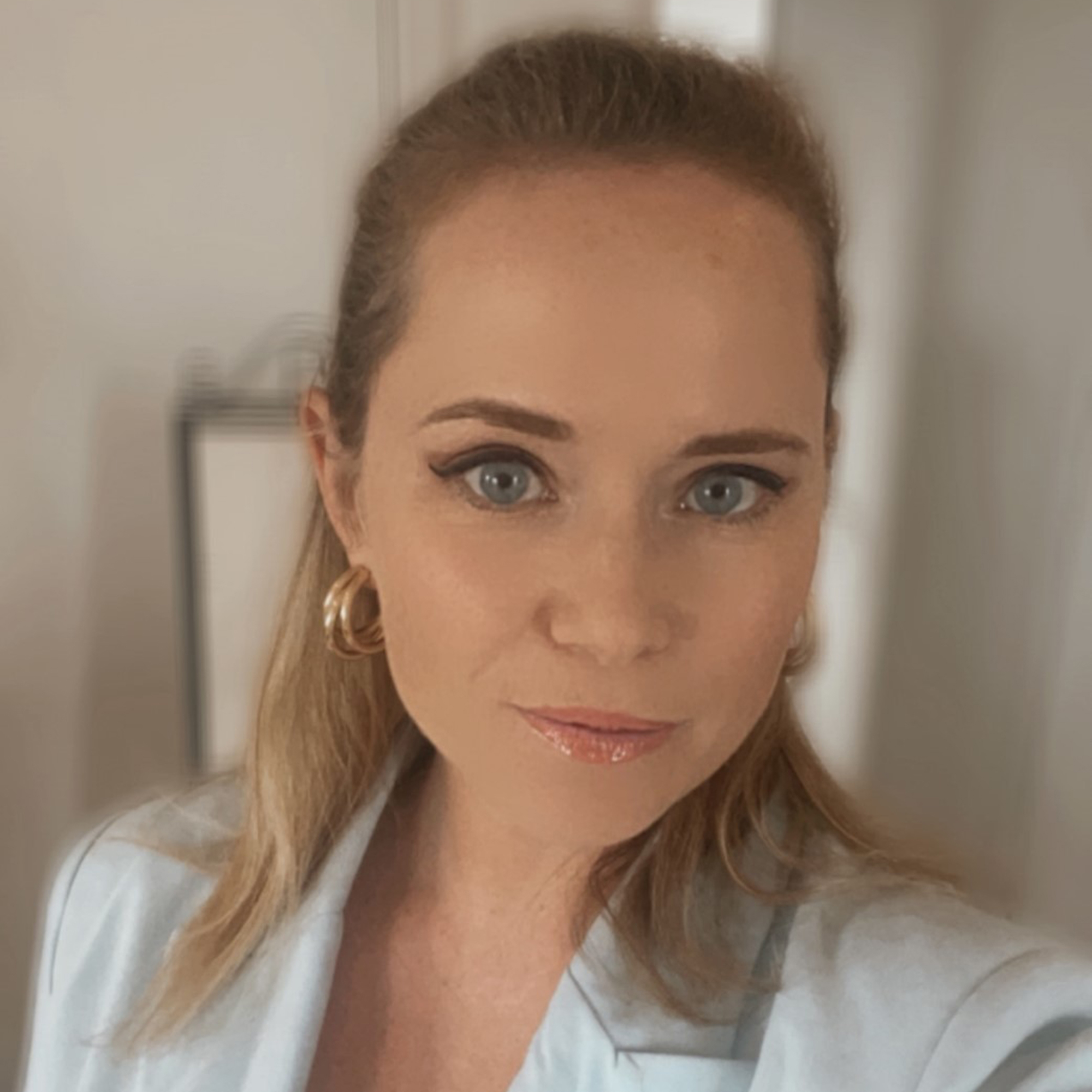 Contributions from
What many people don't realise is that living room lighting ideas can totally transform a space. The right lighting can visually expand a small space, make a larger room look more intimate, and add a real sense of personality to your home.
It's important to understand that lighting is a major building block for a practical house. But in a world full of lamps, wall lights, downlighting, and colourful lampshades, your lighting in your living room lighting won't just be practical. You can get as creative as you like.
With a variety of options to choose from, you can be confident that they'll bring colour schemes, decor themes, and personal style together to leave you with a lounge you'll be proud of.
Living room lighting ideas
'The right lighting can completely change the look and atmosphere of a room,' says Simon Wallis-Smith, Director and Designer, Fritz Fryer. With this in mind, let's create your dream living room with the perfect lighting scheme.
1. Add warmth with a wash of lighting
Before you buy anything, thinking long and hard about what type of living room you are choosing the lighting for. 'Is it a more formal living room or a casual family hub type of space?' asks Rohan Blacker, founder of lighting company Pooky .
'Also think about the aesthetics of the room,' continues Rohan, 'you can use a mix of lamps, pendant and wall lights in various finishes to easily dictate style.'
'The main function of a living room, more than any other space within the home,' he says, 'is to promote a sense of familiarity, relaxation and cosiness – all of which can be enhanced by lighting.'
Start by hanging pendants at different heights like these Otis ceiling shades, £30 each from Iconic Lights for visual variety. You can place them above an area of focus like a console table. Next, choose a table lamp in a similar finish for a coordinated look.
2. Swap out your old lightbulbs for 'smart' versions
Five years ago, we might have suggested that you install a dimmer switch as a clever living room lighting idea, giving you control over how brightly your lights shone. Nowadays, you need simply switch out your lightbulbs for smart versions for the same effect (and with far more functionality).
'Don't get overwhelmed by smart lighting and colour-changing lamps, though,' says Peter Legg, design & brand manager där Lighting Group and The Light Shade Studio. 'Try smart light bulbs in your existing fittings – the best feature is the ability to dim or turn off lights and create 'schemes' on your app via these bulbs. It does take some time to set up scenes, but once set up, you'll be glad you did.'
Begin with a starter kit from Philips Hue at Amazon which covers two lights and you can link up to 50 in total around your house. When your smart lighting is linked to a smart assistant, you can turn the lights on and off and adjust the brightness all via voice control. You can also set schedules and design scenes depending on what you're using the room for.
3. Introduce a soft glow
'Lighting can definitely make or break any interior scheme,' explains Peter Legg from Dar Lighting Group and The Light Shade Studio. 'Living rooms are often used for relaxing, so adding soft, layered light is the way to go.'
Low level lighting covered in a naturally diffused shade made from bamboo or rattan casts interesting shadows at floor level and give the space a warm, relaxed vibe.
4. Echo natural light with natural fabrics
Use your lamp base to add natural texture to your space, like this Palmer wood floor lamp from Next. The stacked ball design adds visual interest while the plain natural shade echoes the similar fabrics on the curtains and upholstery creating a calming, cohesive scheme.
Try to avoid cold white lightbulbs. Rohan Blacker from Pooky agrees. 'Try using a soft warm yellow or white light, rather than a stark white, with a dimmer to find the right intensity.'
'It is no surprise that an open fire is always considered as the cosiest place in a house – the lighting from the fire is localised, soft and accented, and the colour and intensity is just right.'
5. Keep surfaces clear (but don't lose out on light)
Keep desk space clear of clutter - essential if you have a desk area in your living space - using a smart wall light hung above.
Rohan from Pooky loves a wall light. ' They add an extra layer to your overhead, table and floor lamp options – they are unobtrusive, pretty and very efficient with space if you aren't spoilt with lots.'
'They are beautiful as both ambient and accent lights,' continues Rohan. 'They can act as great practical task lighting and can make a striking design statement.'
6. Make a feature of inset shelving
'The more sources of light you have, the more moods you can create. Clustering a few lamps is a great way to add impact to an alcove or mantlepiece,' says Rohan from Pooky.
'Keep these table lamps soft,' agrees Peter Legg from Dar Lighting Group. 'Pleated fabric shares are really trending right now. Again, low-wattage bulbs will allow you to build up these layers of light, creating different moods within the room, depending on the time of day or activity.'
7. Incorporate a neon sign
Neon signs were once reserved for Halloween decoration ideas, but times have now changed. Neon signs are becoming more and more popular, offering homeowners the chance to add a touch of personality to their living rooms while still adding a soft light.
Emily Kelsey, PR Assistant at Lights4fun, says, 'Welcome a contemporary décor style into your home with a neon light. Perfect for creating a minimalistic statement, an uplifting slogan and complementary colour will be the ultimate addition to your living room and brighten up the darker months.'
'Style in the middle of a plain wall to create a focal point, using removable command strips to seamlessly secure in place, and simply plug in, watching as your living room is filled with a cosy, colourful glow each day.'
8. Choose different lighting from a co-ordinating range
Even if your ceilings are low, you can still hang a striking pendant light. You can still have a statement central light, as interior designer Sarah Gare explains; 'Just hang it above a sofa or coffee table as this is dead space that no one will walk under, so there aren't any height restrictions. I'd also add directional spots in the ceiling and a floor or table lamps.'
This clear glass cluster design is extra clever - as it's see-through, it allows you to see any wallpaper pattern through it.
9. Complement your interior scheme
Lighting elements don't always have to shout about their existence. Living room lighting ideas are often thought of as having to include bold pendants and bright shades, but that's not always the case.
Peter Legg of Dar Lighting Group advises, 'when choosing a lampshade, pick out a colour used in the rest of your interior scheme or choose a complementary colour.'
Choosing a light which melds beautifully with your living room colour schemes, complementing it without distracting. Following commonly used shapes (whether graphically straight or quirkily curvy) will have the same effect.
10. Go for pattern on pattern
If you have patterned living room wallpaper ideas in your space, it might be tempting to choose a very simple wall light - or eschew them altogether. Instead, take this as an opportunity to create an extra dimension.
A textured wall light can appear to have a pattern of its own, and will look striking against even the busiest of wallpapers. Just make sure that it's a neutral colour as both pattern and colour clashing can be a little overwhelming.
11. Layer your lighting
One thing that should never be forgotten with living room lighting ideas is layering. No matter how large or small your space, whether it's ultra modern or quietly country, or if you subscribe to living room trends or not, layering is key to a successful scheme.
'You can create layers of lighting by having various types of lights and settings for different moods,' says interior designer Sarah Gare. 'Try some large lamps on side tables either side of the sofa for a warm glow to watch television or read, while a chandelier in the centre of the room can be quite dramatic, as can architectural lighting around the room.'
Peter Legg from Dar Lighting adds: 'If you've got the room and budget, always think of your centre light as a feature rather than the primary light source, using a dimmer or low-wattage bulbs so it doesn't overwhelm the rest of your scheme.'
'The more sources of light you have, the more moods you can create. Clustering a few lamps is a great way to add impact to an alcove or mantlepiece,' says Rohan from Pooky.
Make sure you account for all your activities and moods. Use an overhead light for blanket brightness, floor lamp and wall lights for ambience, and reading lights for focus time.
12. Choose a sculptural style