The worst colour to paint a bathroom – is there a right or wrong? Experts reveal all
Nobody likes to get their paint choice wrong, so we chatted to colour psychologists and industry experts to find out if there really is a worst colour to paint a bathroom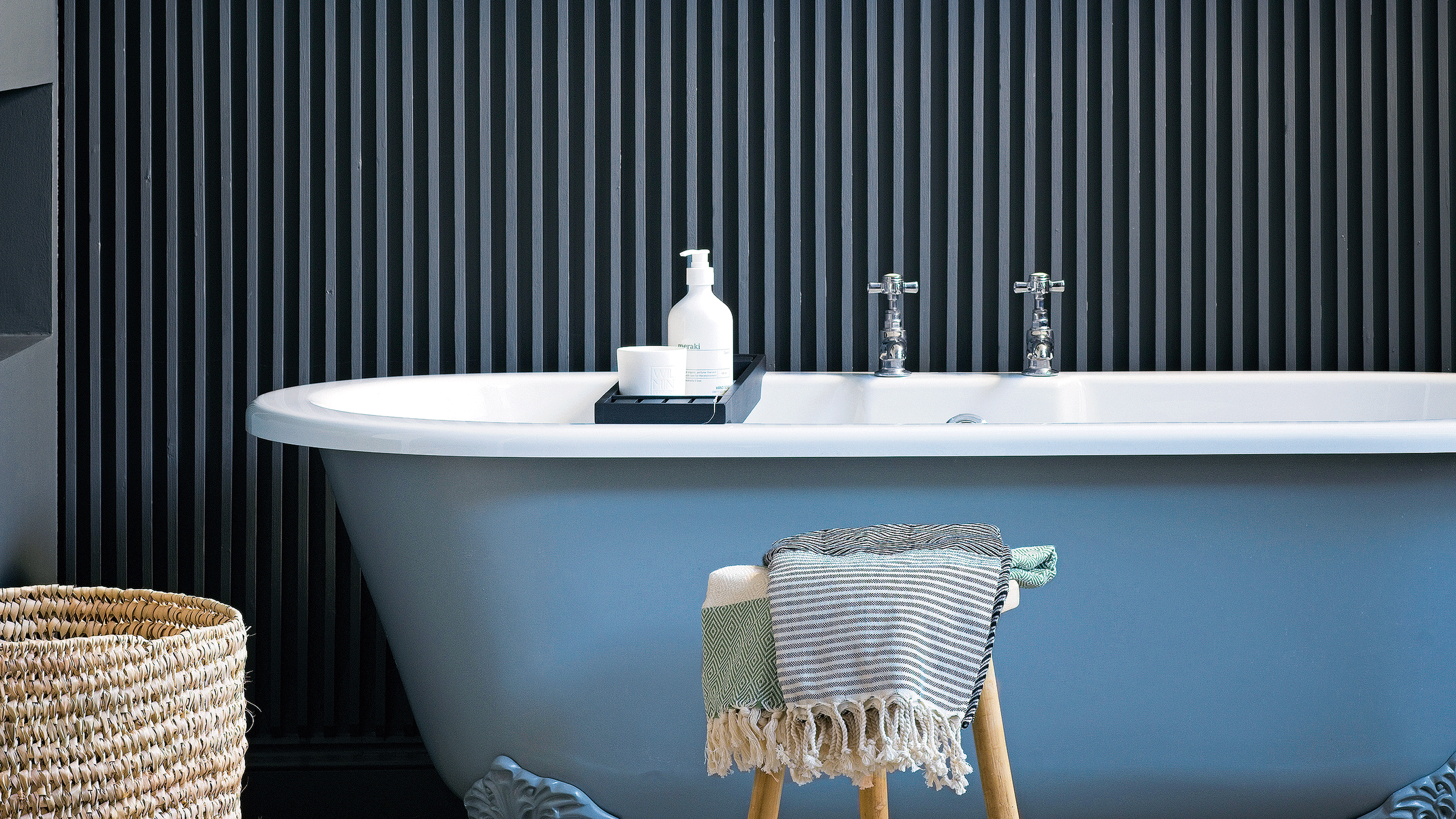 (Image credit: Future PLC / Dominic Blackmore)
There's nothing worse than adding the finishing touches to your new bathroom colour scheme only to find it just isn't working for you or the space. Colour is so important, especially in a room that is frequently used, and making the wrong choice can leave you feeling cold, enclosed or even agitated!
To save you repainting your bathroom we've spoken to the experts to find out what is the worst colour to paint a bathroom, and key things to consider when it comes to looking at paint ideas to personalise your space…
What is the worst colour to paint a bathroom?
Colour choices should always be first and foremost about you – what makes you feel happy or relaxed, and advice from colour psychologists and paint experts supports this, suggesting there isn't actually a worst colour to paint a bathroom in terms of creating the right mood.
Blue bathroom ideas for example are often thought of as a good choice but colour psychologist Lee Chambers, who has teamed up with Big Bathroom Shop, suggests this is not always the case. 'Blue is often regarded as relaxing and a colour that provides a sense of stability, but it can also provoke sadness,' Lee explains. 'Blue has its challenges, and can make some people feel low, others feel lonely, and sometimes it can stump our feelings of energy.'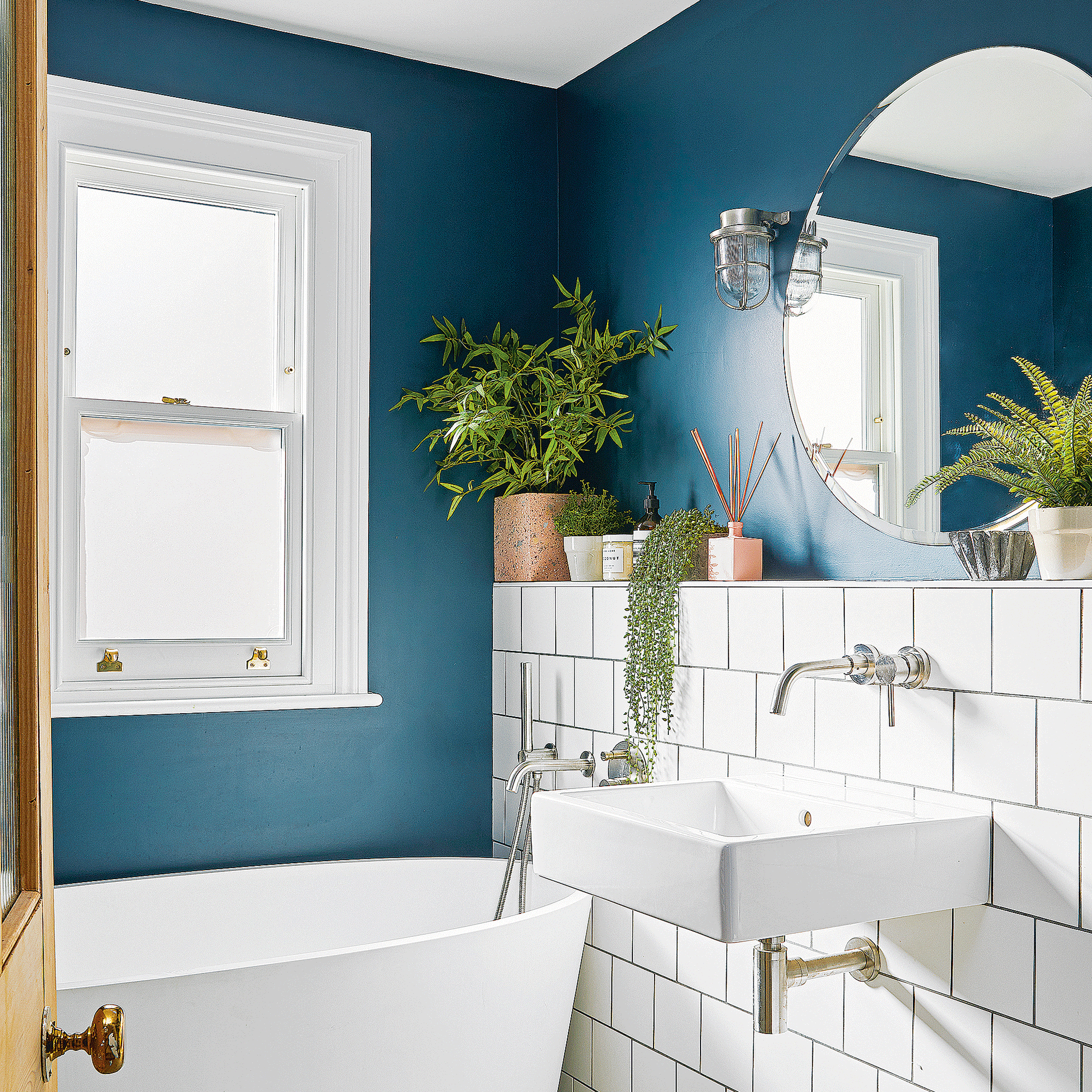 Karen Haller, colour psychology expert and author of The Little Book of Colour agrees that there's no wrong choice. 'The worst colour can only be the one that doesn't make you feel good. One person's favourite could be another's angst. For some people, the idea of an all-white bathroom scheme can feel cold, sterile and unwelcoming, while others may find it gives them a sense of cleanliness and order they crave.'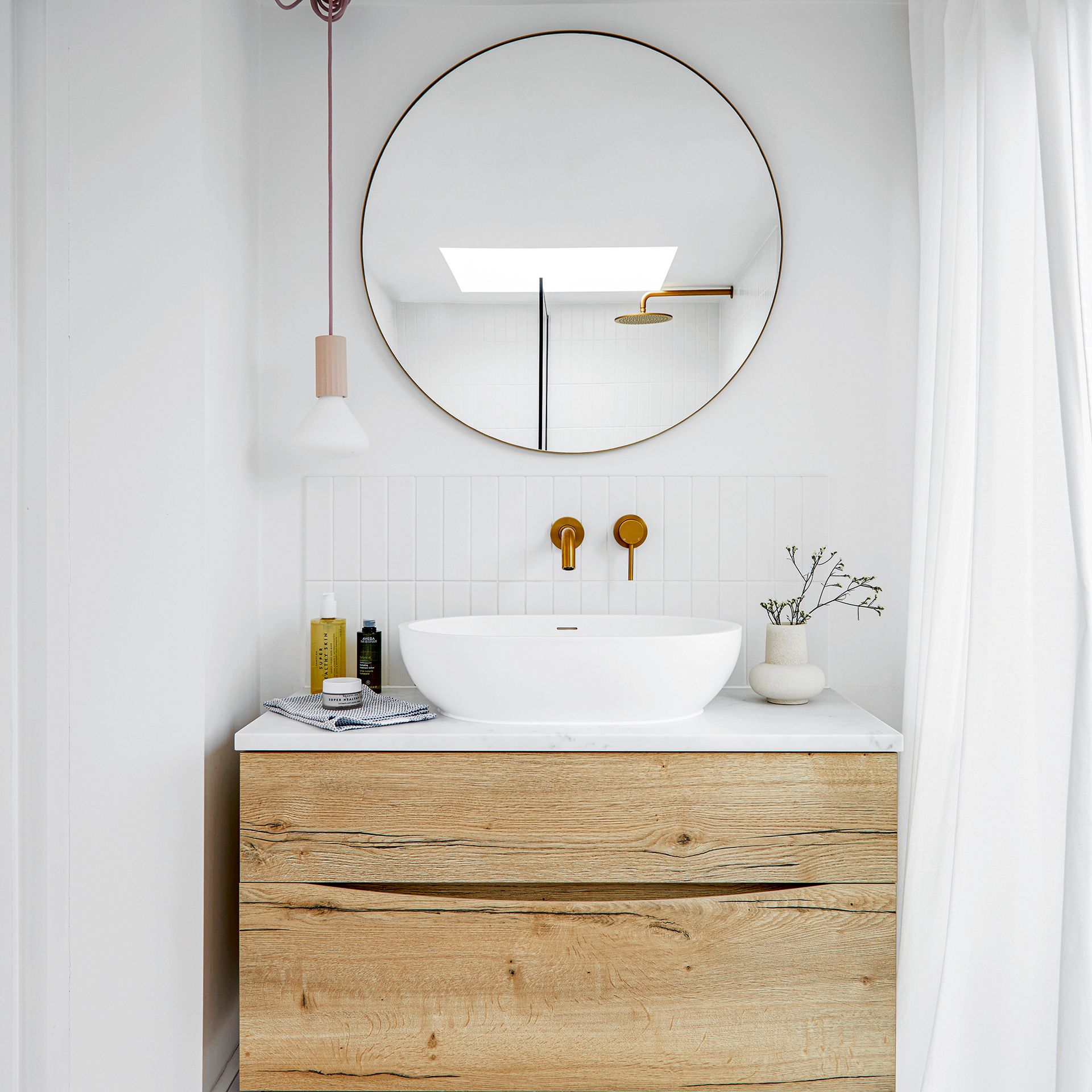 So whilst there is no right or wrong when it comes to setting the mood, there are a few practicalities you should bear in mind when it comes to the worst colour to paint a bathroom. Dark grey bathroom ideas or black bathroom ideas are on-trend, but in a room where being able to see your reflection in the mirror is essential, it's not always a wise choice – especially if you mostly use your bathroom early in the morning and late at night when there is no natural light.
At the opposite end of the spectrum, Juliette Thomas, Founder & Director of Juliettes Interiors would be wary of choosing a brilliant white scheme for a family bathroom, as 'it's hard to maintain as it shows all the marks!'
What colours should you avoid in a small bathroom?
More often than not space is at a premium in the bathroom, so trying to make a small bathroom look bigger is a common requirement when it comes to bathroom design. Very dark colours, such as deep blue and black, can look cosy, but in a bathroom, you want to pick a colour that is going to enhance the space rather than close it in. Instead, pick lighter shades on walls and save dark elements for accessories.
If you are lusting after the matt black trend Rikki Fothergill, bathroom style expert at Big Bathroom Shop has this advice. 'Although black can look truly striking in a bathroom, be sure to use just enough to ensure that the space still feels open. Matt black is definitely still having a moment so why not install some statement taps or even a shower fitting against a neutral backdrop.'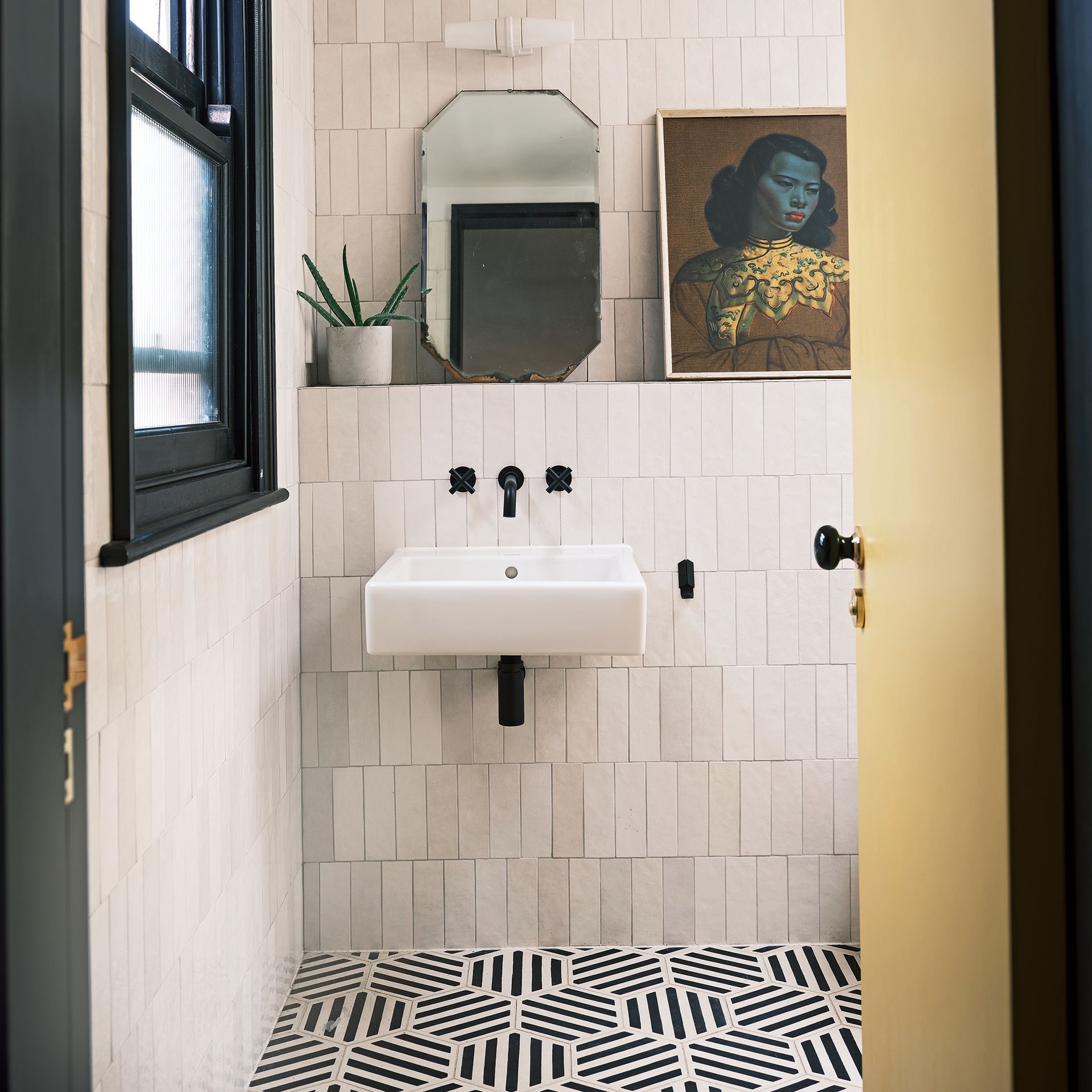 What colours should you avoid in a north facing bathroom?
Thanks to the lack of warm, natural light in north facing rooms, colours can look cold and unwelcoming, so avoid pale colours with a cool blue or grey undertone, instead opting for shades with a warmer red or yellow undertone.
'Getting naked in a north facing room can feel a lot chillier than it really is if you paint it in cool colours,' says Marianne Shillingford, Creative Director at Dulux.
But that doesn't necessarily mean you have to forgo light and airy shades in a north facing room. 'Warm up the space visually with gently warming natural shades of Blush Pink, Natural Calico and Almond White and change your lighting to warm white LED,' advises Marianne.
What colours should you avoid in a south facing bathroom?
South-facing rooms tend to benefit from plenty of natural light so there's less chance of colours looking dull and flat, however this can make whichever colour you choose appear more yellow. Something worth bearing in mind if you're going for neutrals such as grey or white.
What colours should you avoid painting a windowless bathroom?
So in rooms where there is no natural light at all, are there certain colours you should steer clear of? Marianne suggests not.
'Bathrooms with no windows can become anything you want them to be as long as the lighting is good,' she says. 'Warm LED lighting unlocks the potential of using both cool and warm ends of the spectrum on the walls.'
While colour will always be down to preference, if you are looking for a little guidance with your bathroom paint choices follow our expert advice.
Get the Ideal Home Newsletter
Sign up to our newsletter for style and decor inspiration, house makeovers, project advice and more.
Laura Higgins is a freelance journalist who has had a career within the magazine industry for twenty years. Laura worked for over a decade on Your Home magazine where she was Lifestyle Editor, writing about everything from interiors and decorating to household advice, kitchen appliances and recipes. Since launching her freelance career in 2020 she has written for a variety of titles and brands, including Future titles Style at Home and Ideal Home. As well as writing about homes, Laura also works as a food stylist and has styled photoshoots for several well-known brands.