Bathroom trends for 2023 – get the lowdown on what's hot this year
Planning a revamp and want to know what's key this year? Our bathroom trends guide covers colours, materials and finishes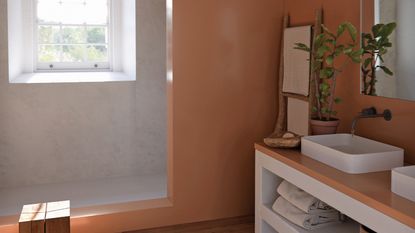 (Image credit: Silestone)
Having a beautifully designed, stylish bathroom can make all the difference in your life – after all, it's one of the first and last places you go to each day. Discovering new bathroom trends can make choosing the best bathroom ideas so much more fun.
'The bathroom is one of the few truly private spaces in the house, and as such is somewhere you can indulge your own taste, creating a space that offers a sense of sanctuary and well-being, but that also delivers plenty of personality and character,' says Andy Greenall, head of design, Paint & Paper Library.
'The desire to de-clutter our homes and create an aesthetic that helps us relax and unwind will remain an important factor in design for 2023 and beyond,' adds Hege Lundh, marketing & business development director, Lundhs Real Stone. 'When it comes to surface choice, homeowners and designers are opting for colourways and textures that blend seamlessly into bathrooms.'
Bathroom trends
Bathrooms have evolved from being the functional space to one that's now key in terms of design. Fabulous surfaces, bold colours, streamlined shower rooms, tech-led fixtures and fittings can ensure your bathroom is not only stylish but super functional too.
1. Matte tiles
It's time to ditch the gloss and choose matte for your bathroom tiles ideas. It's time for a more tactile feel that's luxurious. 'Matte, structured textures have taken over high-gloss, shiny surfaces and this will continue to be the case throughout 2023,' says Hege from Lundhs.
'Whilst homeowners are still wanting to make a luxurious statement in their living spaces, the trend for creating a more lived-in feel means that design choices have become increasingly tactile. Surfaces like natural stone offer a luxurious yet pared-back appearance, meaning requirements for both design and aesthetic can be met with ease.'
2. Colour drenching
You may have heard the term 'colour drenching' in the last year or so, it's when intense colour is used to create a statement, it's bold, eye-catching and a big bathroom trend for 2023 (and beyond).
'With more of us gaining confidence in the use of colour and pattern we are seeing bathroom design reflecting this, from all-over colour drenching, to colour-blocking against tiling or painted panelling, to statement wallpaper patterns in bold colours and strong contrasts,' says Andy Greenall, head of design, Paint & Paper Library
'Adding bathroom paint ideas to just one or two walls is an efficient way to create a natural focal point or zoning within the space. Choose from a wealth of relaxing neutral tones to complement a bathroom with an abundance of natural materials.'
'Bathrooms that get most of their use in the morning are the perfect candidates for vibrant, colourful schemes; use a strong primary or secondary shade to contrast a crisp white bathroom suite.'
3. Double vanities for ease
Tired of the morning battle to get into the bathroom before work? Double vanities will ease that stress – and we think they're here to stay.
'There's an increase in the popularity of adding a double vanity,' notes Caroline Milns, head of design at architecture firm Zulufish. 'This offers both aesthetic and functional benefits, creating a focal point in your bathroom where you can introduce depth and warmth through natural finishes and organic curves.
'They also ensure that shared bathrooms remain harmonious by carving out a dedicated area that allows for concurrent morning routines.'
4. Jewel tones for a touch of glamour
'Once clinical white spaces, people are now wrapping their bathroom walls in rich jewel tones for a chic, cosy look that's perfect for candlelit baths and escaping the stresses of everyday life.
Finishing touches such as a handmade café curtain, crafted from a spare piece of fabric, make for a truly soak-worthy space,' says Annie Sloan, paint and colour expert.
Keep bathroom flooring ideas plain so your jewel-coloured scheme takes pride of place, and pick rustic accessories like a vintage stool and earthenware bowl for soap.
5. Coloured worktops for unique look
Instead of the usual grey or wooden worktops in your bathroom consider coloured. This is a bathroom trend we feel is going to be big and it's an ideal way to add colour into your bathroom that makes it stand out. Composites are a sustainable and flexible option that allows for much design freedom.
'The bonus of solid composites is that they boast high-performance qualities and real design freedom,' says Charlotte Hughes, retail manager, Cosentino.
'Often made from a blend of raw materials, porcelain, and glass, they combine the beauty of natural materials with the ease of high-tech resources. This has several benefits. Stain, heat and scratch-resistant, solid surfaces are more resilient and durable, able to cope with the pressures of daily wear and tear on multiple applications'
'As solid composites can be transformed into any colour or shape, being able to create curved features and seamlessly integrated sinks, they are perfect for creating a statement contemporary kitchen or bathroom.'
6. Classic styling
'When it comes to bathrooms, we are starting to see more people choosing classic elevated bathroom styling, bringing in more luxurious materials such as marble and brass to add a hint of opulence,' says Sally Denyer, digital marketing manager, Shutterly Fabulous.
'In terms of colour palettes, we tend to move in 10-year cycles, largely following architecture's use of building materials. We are seeing interior colours move away from grey neutrals and towards beige neutrals, and with this, bolder colours are changing too.'
7. Match your metallics
Brassware has been creeping into bathrooms over the last few years with an emphasis on copper and brass. For the coming year, brushed brass is key and the way to use it is to match it all up – from mirror trims and taps, to accessories and sinks.
'In terms of bathroom trends for 2023, we are definitely seeing bathroom become more like the rest of our homes through attention to detail and styling. Bathrooms are no longer being seen as just as a functional space. We are also seeing a huge increase in the demand for bold colour in the bathroom, particularly across brassware and accessories, homeowners are also matching these to other elements too,' says Jeevan Smith, CEO, JTP.
'We're still notching a lot of consumers looking for coloured finishes, especially Brushed Brass and Matt Black, making the introduction of the new colours all the more important. A timeless choice, these options have continued to increase in popularity over the past few years as many homeowners look to design on-trend bathroom schemes.'
8. Multiple colours
If you can't decide on a particular bathroom colour scheme, or, simply choosing one or two colours isn't for you, then this multiple colours trend is for you.
'We're seeing a demand for people injecting their own style and personality into their bathrooms, and there's no sign of this slowing down for 2023,' says Emma Bestley, co-founder & creative director, YesColours.
'Earthy tones create a relaxing space that reflects the outdoors, providing a grounded feeling. To recreate this look, pick out soft greens, sages, warm neutrals, soft peaches and dusky pinks.
'Bathrooms can still be a place for fun and pops of colour like an olive green, bright pink or deep aqua – all are colours which are reminiscent of the tropics and injects that energetic holiday spirit.'
9. Team marble and wood
Marble and marble effect tiles has been quite dominant in bathrooms over recent years, but now it's time for it to be combined with a new material – wood.
'Whilst the trend for mixing materials has been popular for a few years, in 2023 we foresee a specific focus on combining marble and wood,' says Oliver Webb, director, Cullifords.
'Linked with the popularity for natural materials, wood and marble both exude a true sense of nature, showcasing unique veinings, markings, knots and details. The ideal combination, wood can add warmth and contrast to a cold marble surface.'
10. Coloured vanity units
'The combination of coloured bathroom furniture with marble effect porcelain tiles creates a visually stunning bathroom space,' says Jo Oliver-Singh, director, The Stone & Ceramic Warehouse. 'Whether aiming for a classic or contemporary look, this pairing delivers a harmonious blend of colours, textures and materials, resulting in a bathroom that is both appealing and functional.'
'For those seeking a bolder and more contemporary aesthetic, contrasting colours can be employed. A dark-coloured vanity, such as ebony, sage green or charcoal, against the backdrop of marble-effect porcelain tiles, creates a striking juxtaposition. The richness of the dark vanity adds depth and drama while the luminosity of the marble adds a touch of brightness and balance. This combination creates a visually dynamic environment and makes a bold design statement.'
Bathroom trends from 2022 still going strong
11. Curvy shapes
'Harsh, sharp lines will start to be replaced by smoother curves and silhouettes as we seek a more organic and less stark appeal in interiors,' says Hege from Lundhs Real Stone. 'We embrace nature in the form of raw, organic surfaces and products.'
'This will be demonstrated through the increased use of 100% natural materials, from natural stone worktops to sustainable flooring and even cabinetry,' continues Hege. 'As our attention is progressively turned towards our planet and the environment, our buying habits are continuing to become more eco-conscious, and this shows no sign of waning.'
Cullifords' Oliver agrees. 'Overall, everything is becoming less angular,' he says. 'Linked, I think, to the desire to create more welcoming interiors, we are noticing softer flowing lines.'
Even your bathroom storage ideas can integrate into this trend, by choosing cabinetry with smooth, rounded edges and softly curved baskets.
12. Marble surfaces
'Achieve a subtle statement in 2022 with the trend for marble bathroom ideas with white and grey shades used to create more luxurious schemes,' says Narendra Karnani, Managing Director, Heritage Brass by M.Marcus.
'Create a feeling of opulence with door hardware and electrical accessories that contrast against the marble tones, or opt for a coordinated look with cabinet hardware that matches with the marble veining.'
13. Natural colours
'A trend on the increase is green bathroom ideas, whether this being in the form of plants, feature tiles, botanical wallpaper or even artificial moss walls,' says David Garner, Retail and E-Commerce Manager for the UK Bathroom & Wellness Division at Villeroy and Boch. 'Green evokes a natural sense of harmony and peace so no wonder it is beginning to grow within designs as the bathroom is that one room of escape for many family members.'
It's not only earthy greens taking over - any of the main colourways inspired by nature will be seen in bathrooms this year. 'Calming and optimistic colours are set to take the interior industry by storm,' says Emma Joyce, Brand Manager at House of Rohl. 'With off whites, gentle sages and warm blues, 2022 seems to be continuing the theme of making our homes cosy and comforting.'
'Furthermore, we anticipate that natural hues with brown tones and warm greens will also take the spotlight as the desire to maintain our newfound love affair with the outdoors remains.'
14. Aged brass
When working out how to plan a bathroom, finishes can often get left until the, well, finish. In fact, they have such an impact on the overall look and feel of the space that they should be a major consideration from the beginning.
In terms of bathroom trends, there is one major stand out. 'Aged Brass is one of the biggest home design material trends to emerge in recent years,' says Nicholas Cunild, Managing Director at Matki and Swadling Brassware. 'Aged Brass adds instant warmth to a minimal scheme. Offering the perfect contrast for tiled bathrooms and an elegant edge to classic marble bathrooms, aged brass works in almost any bathroom scheme.'
'The finish is achieved by chemically advancing the ageing process of brass to give a bronze look. It is unlacquered and will develop over time, wearing and lightening in some areas, darkening in others, dependent on the environment it's in and it's cleaning and maintenance.'
15. Sustainability
As with so many areas of our lives and homes, sustainability is a natural trend leaning into the year ahead.
'These days, people think more about how much we waste, bringing thoughts for the environment to the forefront of our minds,' says Marketa Rypacek, Managing Director, Industville Ltd. 'Customers are keen to use sustainable and eco-friendly materials wherever possible including bathroom flooring, sanitaryware and lighting.'
'We are seeing big increases in customers opting for custom-made lighting pieces made from sustainable materials and I believe this is something we are likely to see more of. These pieces have a quality, handmade feel which will stand the test of time, further adding to feelings of longevity and sustainability.'
16. Industrial elements
As popular as natural colours, materials and textures will be in bathroom trends for 2022, industrial detailing is predicted to go strong.
Crittal shower doors and exposed pipework are two of the ways this is most commonly used in the home. 'A black frame can coordinate with a matt black shower valve, overhead rain shower head and elegant handset,' says Ann Boardman, Head of Marketing and Product Management at Saniflo and Kinedo.
'Internal glass panels and a low threshold tray make this a stunning combination. Alternatively, a Smart Design bi-fold door or single pivot door can give the industrial look but also create the perfect illusion of space within small bathroom ideas.'
17. Monochrome
When considering how to design the space, monochrome never makes the list of things you should never do when choosing a bathroom.
'There's a good reason why this trend comes around year after year,' says Phil Etherden, MD, The Albion Bath Co Ltd. 'A classic black or white freestanding bath will never go out of style, while a simple monochrome colour palette is sleek and sophisticated. It also doesn't date as quickly than many of the latest colour trends. Black and white one of the easiest looks to pull off effectively, as well as being easy to live with and to adapt to your taste.'
'Striking, strong, sleek, matt black is a modern classic and is fast becoming a real alternative to chrome within interior design,' adds Katie Fitzpatrick at Merlyn Showers. 'If you want a more striking finish with a bold focal point, then matt black shower frames and fixtures can achieve this with warmer tones of grey against the crisp white of the ceramics.'
What are the 2023 bathroom trends?
Bathroom design is really evolving and becoming more design-led. Sustainability is still of the utmost importance and as a result more eco materials are being used with natural elements.
'For years, our most popular stone has been the darkest option in our collection, however, we have recently noticed a sharp shift and increase in the popularity of Lundhs Antique – our more earthy, brown-toned natural stone. Teamed with wood and nature-inspired palettes, we expect the demand for warmer surface colourways and finishes to continue to rise throughout next year, especially as homeowners and designers seek to create more inviting and more laid-back, welcoming interior schemes,' says Hege Lundh, marketing & business development director, Lundhs Real Stone.
Texture and tactile materials are being utilised to create a more layered look too, as Caroline Milns, head of design, Zulufish explains:
'With homes becoming more multi-functional than ever before, the bathroom is the one room which still stands as a sanctuary, the place where we can have time away from the hustle and bustle of daily life.
Bathrooms can often be rather sterile spaces, flowing with solid surfaces that can seem quite cold and with traditional bathroom design usually planned around square or rectangular shapes, it is also a room that can also consist of a series of sharper, angular edges. We are finding clients are asking for a play of textures and colours and a mix of different shapes for a layered and enticing feel. This approach ensures an interior that feels welcoming and exudes character.'
Caroline has over 25 years experience at the cutting edge of design and interiors. She began her career as a textile designer for Monkwell fabrics, before progressing to manage a team of designers for the John Lewis home design studio. In 2007, Caroline retrained as an interior designer, working for Helen Green and McVitty Interior Consultants on both residential and commercial projects, before launching the interiors arm of Zulufish in 2013, promising to 'strive to create timeless design & inspiring interiors'.
What are the bathroom colours for 2023?
Colour is going be key in 2023, the days of clinical white bathrooms have finally gone, though of course you can use white still to balance the shades you choose.
'Warmer natural tones that induce a sense of well-being and calm into the home have seen a surge in popularity when it comes to the bathroom. This shift toward biophilic design and the desire to use earthier, grounded tones, as opposed to the minimalist, clinical white bathrooms, helps transform the space into one of calmness and tranquillity,' says Charlotte Hughes, retail manager, Cosentino UK.
Another colour that's going to be seen more is lilac, a much-underrated shade that's uber pretty.
'Lilac is rising through the ranks of popularity,' says Emma Bestley, co-founder & creative director, YesColours. 'A once underappreciated colour, lilac is now working its way from the catwalks into our homes, and even the bathroom. The cool blue tones mixed with subtle red offer up an inspiring space which pairs very well with brass, chrome or matt black detailing. It's incredibly versatile.'
Homegrown eco paint brand, YesColours, was founded by friends, John Stubbs and Emma Bestley. Creative Director and Co-Founder Emma is perfectly placed to share her unique expertise on how to use colour in the home.
Get the Ideal Home Newsletter
Sign up to our newsletter for style and decor inspiration, house makeovers, project advice and more.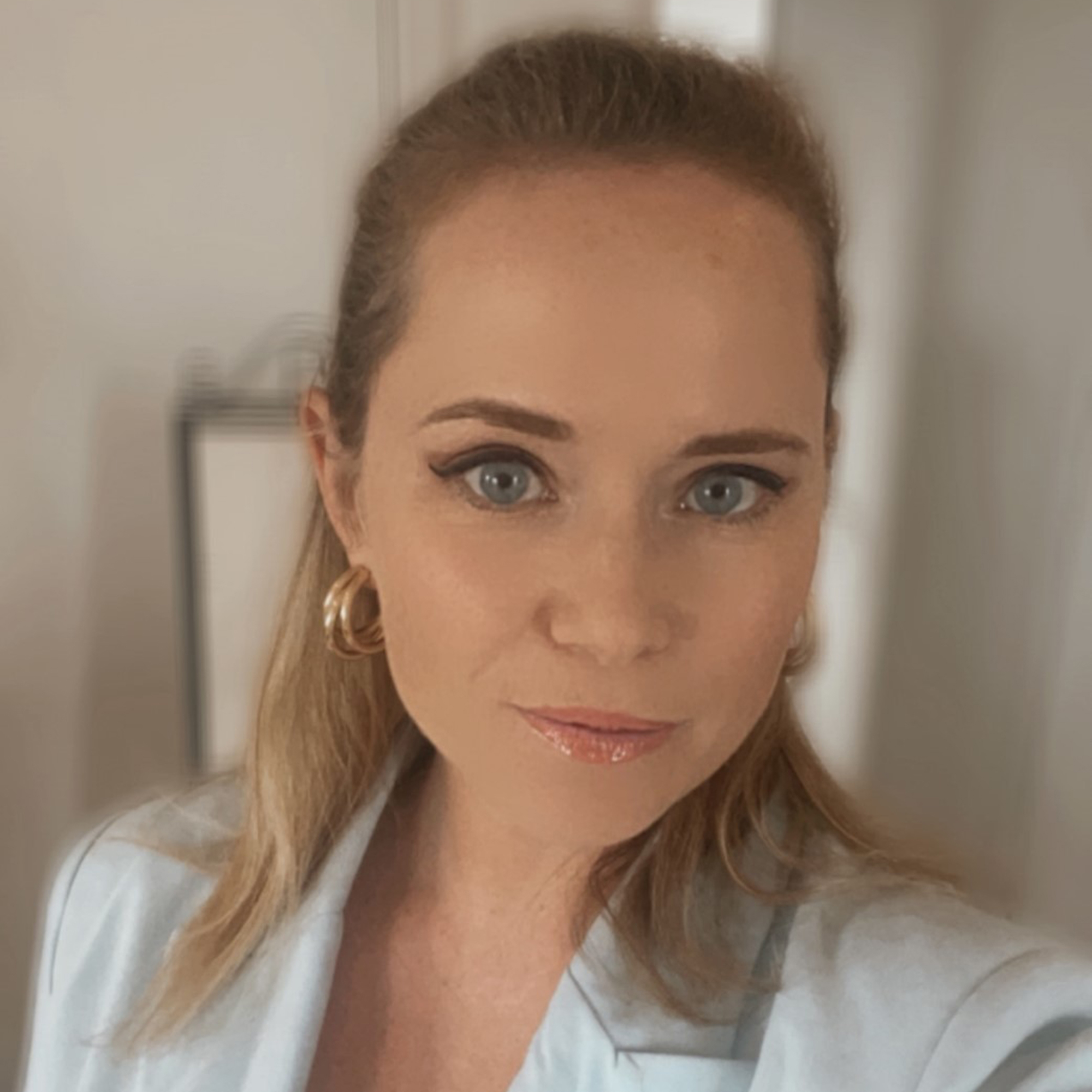 Thea Babington-Stitt is the Assistant Editor for Ideal Home. Thea has been working across some of the UK's leading interiors titles for nearly 10 years.
She started working on these magazines and websites after graduating from City University London with a Masters in Magazine Journalism. Before moving to Ideal Home, Thea was News and Features Editor at Homes & Gardens, LivingEtc and Country Homes & Interiors.