This viral window treatment is dividing social media – we asked experts for their verdict
Bye-bye, nosey neighbours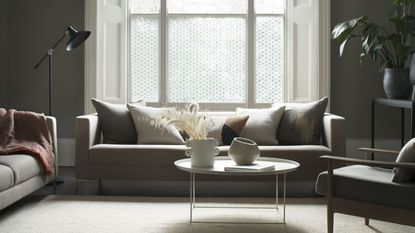 (Image credit: Purlfrost)
Mirror film for windows has become an increasingly popular window treatment idea for those looking to increase their privacy, keep cool at home while saving energy, and not compromise the amount of natural light in a home.
Don't get us wrong. We're very partial to window blinds as a way of killing two birds with one stone by providing just the right amount of seclusion from peering eyes, as well as allowing us to dress our living room, bedrooms, and kitchens in style. I mean, just switching up your chosen design and style of blinds can ensure you look up to date with the hottest new home decor trends.
However, given that this UK summer isn't really summer-ing right now (yep, we're looking at you, rain), it might be worth maximising all the daylighting we can desperately get while still keeping the heat out.
Why mirror film for windows is dividing social media
The concept of mirror film for windows took TikTok by storm through a viral TikTok video posted by Hydro Tints Window Films, racking in over 4.7 million views showcasing how window film is beneficial for increased privacy, glare reduction, and heat reduction.
The video itself has gotten a handful of comments from over 1,500 people with mixed opinions saying, 'Yeah great in summer but bad idea in winter,' with another saying, 'Depending on if your window has insulation coating on it, this WILL cause your windows to break due to heat stress.' Another person even stressed, 'My fear is... now people will think I've got stuff to steal.'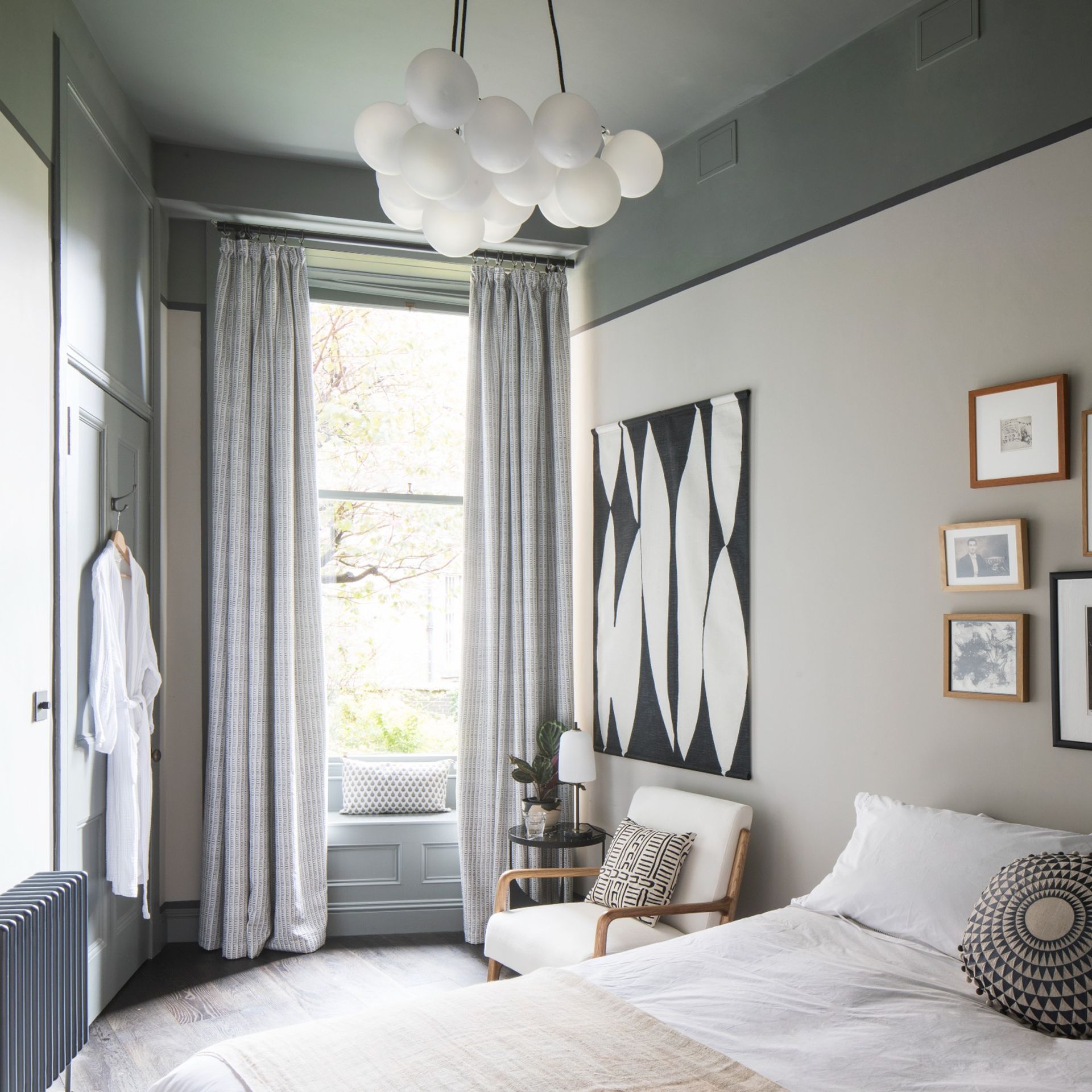 On the other hand, there were some comments defending the use of window film saying, 'People saying these don't work at night, close your curtains or blinds like a normal person. These are for when the sun is out,' with another saying, 'Did this myself four years ago, best investment ever!'
So, given that the comments were full of interesting arguments for and against the use of film for your windows, you can only imagine that we were eager to learn more so we could make a decision for ourselves on whether we're team window film or not.
Mirror film for windows – what is it?
'Mirror film can be a great addition to the right environment,' starts Joanna Baumard, co-founder at one of the UK's leading window film retailers, Purlfrost. 'Its primary use is for solar control as it works to reduce the amount of heat and glare coming through the window.'
To put it simply, it sits at a similar level as blinds being a savvy energy-saving investment. They're both kind of like thermostats for your windows.
'As a general rule of thumb, the darker the mirrored film, the more effective it is at keeping the home cool during warmer months,' she continues. Think of it as a natural way to cool down, like keeping blinds open at night and closed during the day.
'While it offers an ideal way to observe outside during the day, additional window treatments such as curtains will be necessary to provide privacy at night when internal lights are switched on,' warns Joanna.
The pros of using mirror film for windows
1. Provides privacy
'One of the most significant advantages of mirror film is its ability to provide privacy,' says Manny Sahmbi, property expert and director of Happy 2 Move Ltd. 'By reflecting the outside world, it prevents people from seeing inside your home during the day when the lighting conditions are favourable.'
'This can be particularly beneficial if you live in a densely populated area or have neighbours in close proximity.'
2. Reduces heat
'Mirror film has the ability to reflect a portion of the sun's heat, helping to keep your space cooler and reducing the need for excessive air conditioning,' assures Manny.
3. Reduces glare
'Mirror film can also help reduce glare caused by direct sunlight, making it easier to view screens and reducing eye strain,' adds Manny.
Hydro Tints Window Films even stated in their video that their film reduces glare by 83%. Goodbye, frustrating moments trying to watch TV on a sunny day.
The cons of using mirror film for windows
1. Might not be suitable for all settings
'Commercial buildings such as offices often take advantage of mirror film's many benefits, while its use in a domestic setting should be carefully considered,' warns Joanna. 'For example, it would not provide the same amount of privacy as a frosted film would for a bathroom.'
Therefore, in the case of a bathroom, your other (and likely more suitable) options would be to consider exploring different obscured glass types.
2. The mirror film will reflect light
Additionally, Joanna adds, 'It's important to keep in mind that the film will reflect light, including at night. So, if interior lights are turned on, onlookers outside can catch a glimpse of the interior.'
However, we suppose an easy fix to this is to simply close your blinds or curtains, given that it's the night-time anyway.
3. Can be difficult to install
'Lastly, the installation process can sometimes be a bit challenging,' warns Manny. 'It requires careful cleaning of the windows before application and often necessitates professional assistance to ensure a smooth, bubble-free finish.'
'DIY installation may lead to unsatisfactory results, so it's important to weigh the cost of professional installation against the benefits of mirror film.'
Does mirror film work at night?
Since mirror film reflects light, it's not as effective when interior lights are switched on during the evening.
Joanna Baumard at Purlfrost urges that 'additional window treatments such as curtains will be necessary to provide privacy at night when internal lights are switched on.'
Get the Ideal Home Newsletter
Sign up to our newsletter for style and decor inspiration, house makeovers, project advice and more.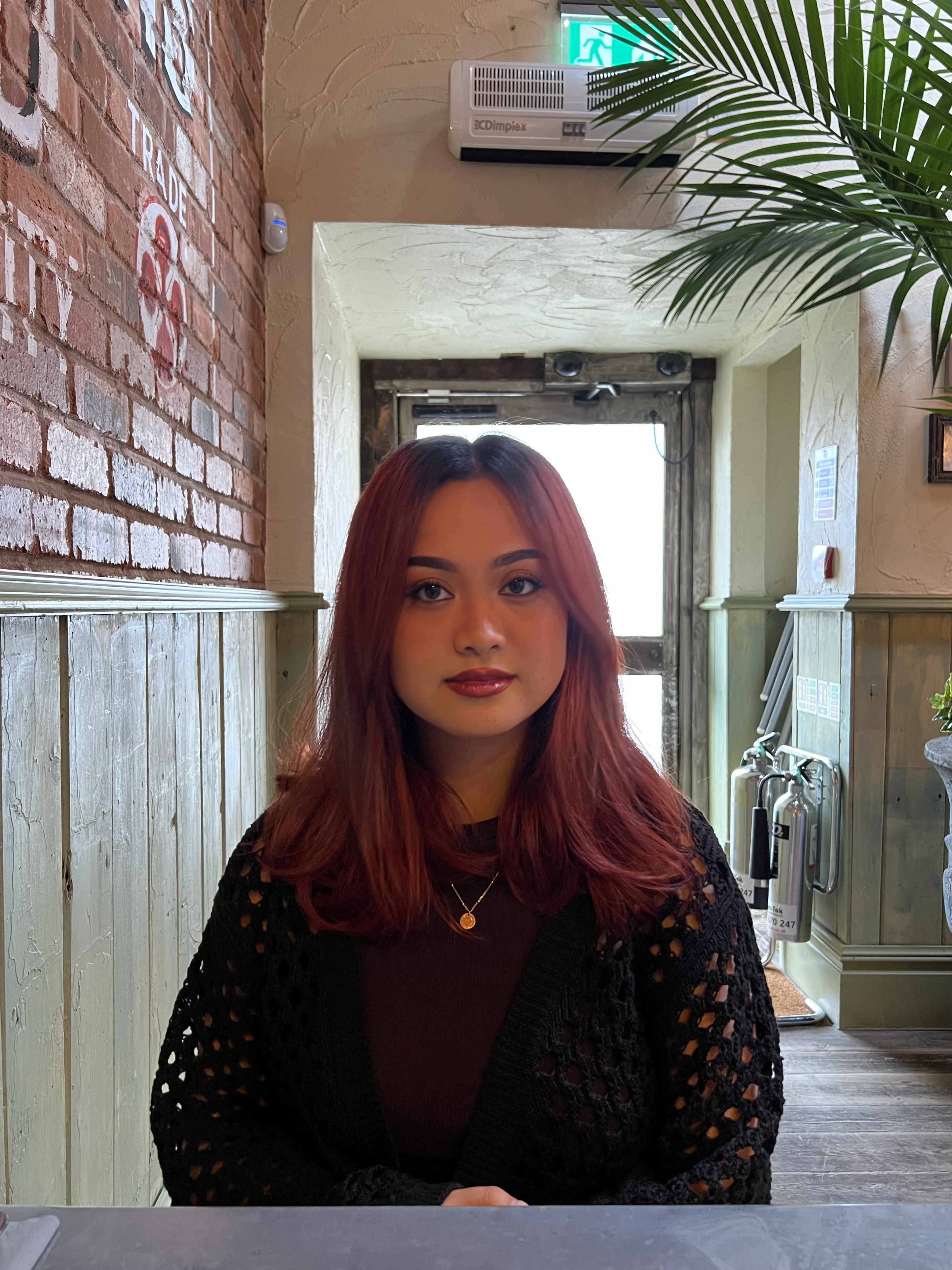 Jullia Joson is Ideal Home's Junior Writer. She's always loved all things homes and interiors, graduating with a bachelor's degree in Architectural Studies from the University of Nottingham in 2022. Previously, she was an Intern Editor for ArchDaily. Now focused on news stories, Jullia can be found down the TikTok and Pinterest rabbit hole scrolling through any new and upcoming trends, hacks, and home inspiration.