Diavolo pizza oven review - The entry-level alternative to the Delivita
The Diavolo from DeliVita is a great affordable alternative to the iconic posh pizza oven and perfect for pizza-making beginners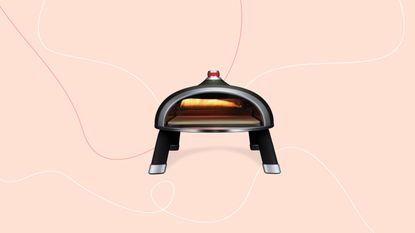 (Image credit: Future/DelVita)
The DiaVolo is very hard to fault, it looks good, is super easy to use and makes a great pizza. If you're looking for a well-priced gas-powered pizza oven that you can use in the garden or take with you on a camping trip it's a great buy.
Reasons to buy
+

A beautiful expensive looking design

+

Come equipped with all the accessories you need

+

Well priced compared to similar models

+

Portable
Reasons to avoid
-

Takes a little longer to heat up and cook than similar ovens

-

A little bulky and heavy to carry a long way

-

No built in thermometer
Why you can trust Ideal Home Our expert reviewers spend hours testing and comparing products and services so you can choose the best for you. Find out more about how we test.
When you imagine your dream pizza oven (which I'm assuming like me you often do if you're reading this) it will likely look something a bit like the glossy, colourful DeliVita pizza oven.
Well, if just like me you really can't justify forking out over £1000 for even one of the best pizza ovens, the Diavolo gas-fired pizza oven from DeliVita is the next best thing compared to the other offering from the brand, the premium DeliVita Pizza Oven.
The Diavolo gas-fired pizza oven is DeliVita's first entry-level, portal gas-powered pizza oven which gives you the same sort of convenience as the best gas BBQs.
Created by the Yorkshire-based company, they're already giving UK-based Ooni and Gozney a run for their money claiming that it is the UK's best gas-fired portable pizza oven. We put the Diavolo to the test to see if the claims stacked up and were pleasantly surprised.
Diavolo Gas Fired Oven product specs
Fuel: Gas
Weight: 14kg
Pizza size: 12 inch
Preheat time: 15 minutes (We found it took closer to 20 mins)
Dimensions: H62 x W37 x D47cm
Warranty: 1 year, when you register your oven it will extend to 5 years
Who tested the Diavolo gas fired pizza oven?
Rebecca is a cooking and foodie obsessive, she is usually the nominated chef when it comes to summer dinners with friends and family. She grew up using a wood fire pizza oven (well watching her Mum and Dad use it) and regularly make homemade pizza at home, but this is her first time working with a gas-fired pizza oven. As a beginner herself she wanted to work out if this really was an entry-level appliance for beginners like herself.
First impressions and set up
The Diavolo arrived in a wide cardboard box which I was able to push around the house to where I wanted to unpack it. I'd recommend enlisting someone to help you move it if you can. The pizza oven was carefully packaged using layers of cardboard and a very small amount of bubble wrap to protect the fragile pizza stone and peel.
The full box included the pizza oven, legs, gas connector, pizza stone, folding pizza peel, infrared thermometer and carry case. It was very easy to put together as you only need to attach the legs (which come in two easy-to-fit parts) and the gas connector, before slotting the pizza stone inside.
It was a huge added bonus that Delivita equipped the Diavolo with everything you need to start cooking a pizza straight away. You don't need to buy anything such as a peel or a carry case to make the most of it as you do with competitor brands. Once the gas connector was hooked up to my small Calor gas canister I was ready to get cooking.
The only issue I did have was with the instructions stopping short of explaining the gas attachment process. They went into extreme detail over safety precautions which I appreciated, but I found it didn't answer simple questions such as which way to turn the gas valve once I'd attached it to a gas canister.
The instructions do come with a QR code that will take you to a guide on how to set up the pizza oven. However, I tried the oven so soon after the launch I couldn't find any information on the Diavolo when I scanned the code. I assume this will be fixed soon.
DeliVita pizza ovens have a reputation for being beautiful. The vibrant glossy signature pizza ovens are such a centrepiece that they were an absolute staple in nearly every outdoor kitchen at the RHS Chelsea Flower Show this year. The Diavolo doesn't disappoint despite being a portable, entry-level model.
It has a similar shape to the Ooni gas pizza oven, however, it has embraced the typical curves of a pizza oven. There are no angles or sharp edges, its body is a smooth sloping dome, with an elegant temperature control at the top. The best way to describe the DiaVolo is that it's just a little bit sexy. Built with a modern design, it stands out compared to other portable gas pizza ovens.
The two biggest differences from the DeliVita signature range are the sliver legs that are essential to the portable design, and the absence of the glossy coloured finish, which has been swapped for a matte textured surface. I think this might be my favourite part of the Diavolo as it shows that careful thought has been put into the design. Ultimately it means this pizza oven can look amazing for as long as possible, with minimal effort.
Heating up
The Diavolo is a gas pizza oven and can be paired with either patio gas or it is one of the first gas pizza ovens that can be used with a camping gas cylinder. I used a small Calor patio gas canister to test the Diavolo pizza oven.
I set it up on a heat-proof table in a sheltered part of the garden in line with the instruction manual. The manual didn't give an estimated heat-up time, or a target temperature (apart from in the recipe at the back which suggested aiming for 400-500 degrees). So if you are a beginner I would recommend you do a little research to make sure you're leaving it to heat up for long enough to get the best results.
I checked in with the brand and was told it should heat up in 20 minutes, similar to the time it takes most other gas-powered pizza ovens. The pizza oven doesn't come equipped with a built-in thermometer, however, you can use the included infrared thermometer instead. You simply point at the centre of the pizza stone on the bottom of the oven to see if it comes up to temperature - which is actually quite fun to do.
The pizza oven took just over 20 minutes, on a cold and relatively windy day to reach 450 degrees. I have yet to try it in different conditions to see if they have an impact on the heating up speed, however based on the glorious British weather, I'd assume most people would be using the Diavolo under similar conditions as I was.
Cooking
Before we get into the cooking test, I want to stress that much like cooking anything in a kitchen cooking a perfect pizza takes practice. Since the Diavolo is directed at entry-level budding pizza chefs, don't let a few burnt edges at the start put you off. Saying that, considering this was my first time using a gas-powered pizza oven I was amazed at how good the results were for a novice.
I started off cooking a basic cheese and tomato pizza using ready made pizza bases which you can buy frozen from DeliVita. You can make your own bases, but if you're only just learning to make pizzas, (I must admit that making pizza dough is not something I excel at) I'd recommend taking the shortcut to make your life easier.
The pizza cooked in 90 seconds, for even results you need to turn the pizza regularly with a pizza peel which was supplied. This was the trickiest part. The mouth and size of the Diavolo will only just fit a single 12 inch pizza in at a time, and trying to spin it around in that tight space was a little beyond my pizza chef skills. I soon started to get the hang of it, but my preferred method became one of pulling the pizza out of the oven a little bit, and then shuffling it around. However, I have been told that semolina on the pizza base makes this step much easier.
Taste test
I was really impressed by the pizza crusts and the way the DiaVolo cooked and puffed them up. I did need to watch them like a hawk as they went from golden to burnt in a matter of seconds. The pizza was delicious, however I did note that the middle of the pizza on the bottom still had a slightly doughy consistency.
I tried a couple of methods to improve this - heating the pizza oven up to a higher temperature to crisp the bottom faster, alternatively, dropping the temperature using the temperature control on the top to cook the pizza through slower - however, I was still left with a slight doughy texture.
Up next I tested out cooking pizzas with different toppings. I opted for a salami pizza and also tried a rosemary flatbread. The Diavolo heats the pizza oven up from a flame along the back, however, it also rolls up along the roof of the pizza oven. The tight space in the oven, meant I did run into a couple of issues with this when cooking any toppings poking up off the pizza - small rosemary sprigs and curling salami edges found themselves very singed.
Overall, I found the pizza oven surprisingly easy to cook with. I was even able to improvise a little and whip up some charred courgette in a griddle pan using it. However, I think the instructions around using the temperature gauge on the top could be improved. I was also a little off-put by the positioning of the handle on the top of the pizza oven, meaning you had to reach across a hot pizza oven if you wanted to adjust the temperature while cooking.
Cleaning
Cleaning was very easy, a quick wipe down when the pizza oven had cooled down got rid of all then soot that had built up while cooking.
The pizza stone is designed to be removed which was the part that took the brunt of the mess. This was a bit trickier to clean, I was unable to remove the burnt flower marks that had built up from the first use. However, I did note that after the first use the burn marks didn't get any worse, although it was a bit disappointing that it didn't look like new beyond the first use, it hasn't changed the way you cook on it or developed many more burn marks after the first use (full disclosure: this could be due to my pizza cooking skills improving).
How does it compare to other pizza ovens?
Out of the other gas-powered pizza ovens that we've tested out, the DeliVita Diavolo is shockingly one of the best value considering its roots are in creating a high-ticket luxury pizza oven. However, the team at DeliVita have really succeeded in making an accessible and attractive entry-level pizza oven, offering customers a strong alternative to their large wood-fired pizza oven.
It comes in cheaper than the Gozney Roccbox that we rated five-stars. However the biggest difference between the two is that the Gozney version comes with a built in thermometer making temperature tracking much easier. Plus you can switch the fuel source on the Gozney, so you're not tied into just cooking on gas.
The best pizza oven to directly compare the Diavolo with is the Ooni Koda, they both look quite similar and heat up in a very similar time frame although the Ooni is about 5 minutes faster. However, the Ooni Koda 12 appears to be cheaper, but considering that you will need to buying the extra accessories, unlike with the Diavolo they actually both work out a very similar price.
Should you buy the Diavolo Gas Pizza Oven?
Overall, I was very impressed with the Diavolo. It heated up quickly, and even a novice like me was able to whip out delicious pizzas in under two minutes. The beautiful green and navy colour ways and matte finish are a large part about what won me over. But I was delighted to find that the pizza oven offered substance aswell as style.
While there will always be a bit of controversy over whether cooking on a gas pizza oven is as good as wood, if you're a pizza fan like me who is just looking for a super easy way to turn their garden into a pizzeria without going bankrupt the Diavolo is a great buy.
Get the Ideal Home Newsletter
Sign up to our newsletter for style and decor inspiration, house makeovers, project advice and more.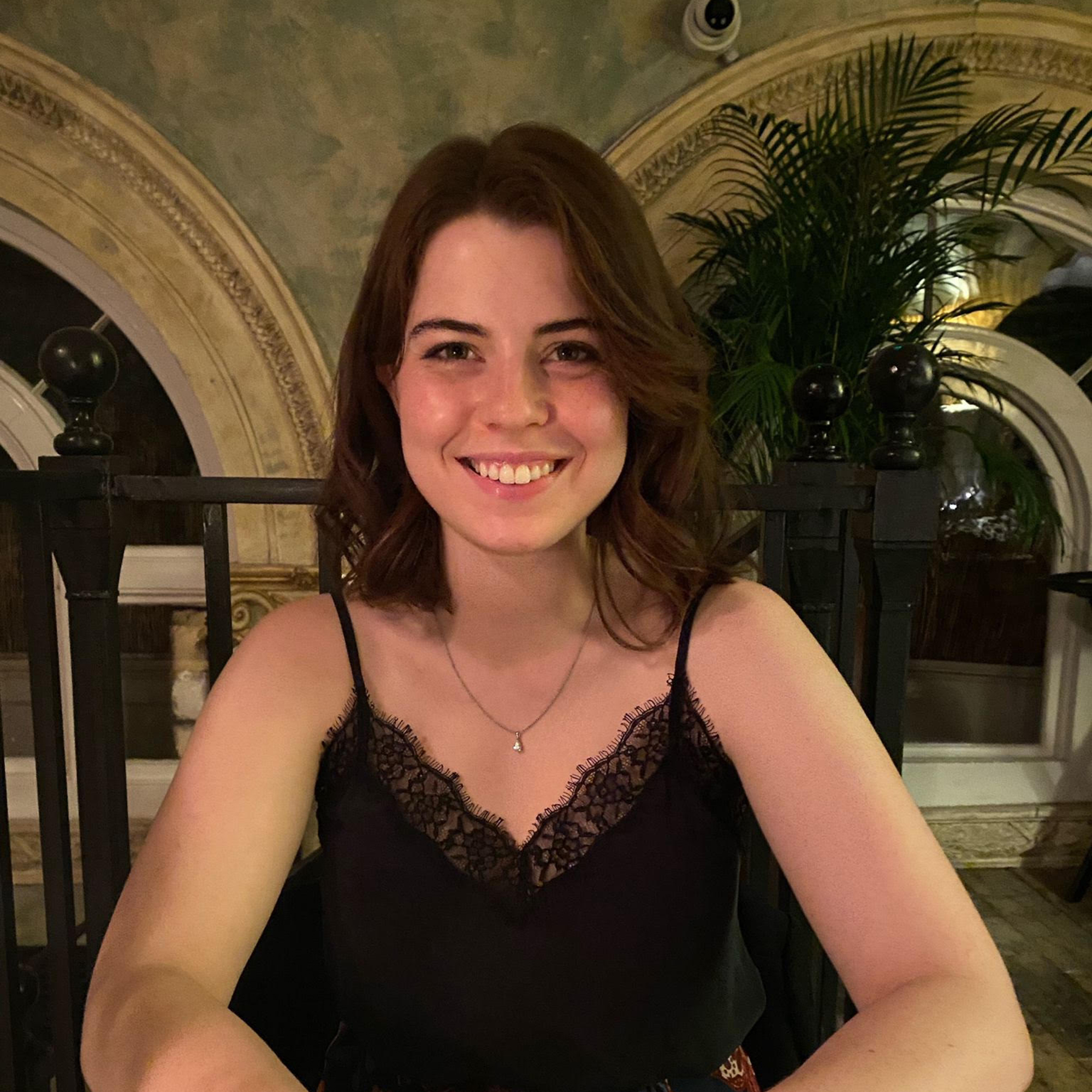 Rebecca Knight has been the Deputy Editor on the Ideal Home Website since 2022. She graduated with a Masters degree in magazine journalism from City, University of London in 2018, before starting her journalism career as a staff writer on women's weekly magazines. She fell into the world of homes and interiors after joining the Ideal Home website team in 2019 as a Digital Writer. In 2020 she moved into position of Homes News Editor working across Homes & Gardens, LivingEtc, Real Homes, Gardeningetc and Ideal Home covering everything from the latest viral cleaning hack to the next big interior trend.