Outdoor kitchens were everywhere at Chelsea Flower Show - but how much do they cost?
We get to the bottom of how much an outdoor kitchen costs with the help of expert advice, so you can try out the trend yourself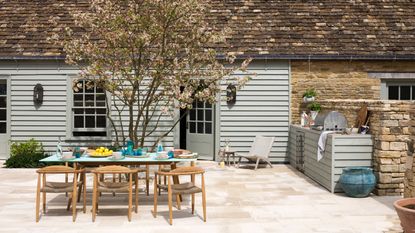 (Image credit: Future PLC)
In the UK we never thought we'd catch ourselves wondering 'how much does an outdoor kitchen cost?' But if there was any doubt that the trend for outdoor kitchen ideas was here to stay it vanished when we saw three different gardens at the RHS Chelsea Flower Show 2023 show casing outdoor kitchens with the best pizza ovens.
Of course how much an outdoor kitchen costs is a big question to answer. The quickest answer is 'as much as you'd like to invest'!
According to experts at Checkatrade your minimum spend would be around £1000 but up to £50,000 for a bespoke design, with an average of £20,000 for a good quality outdoor kitchen.
It most certainly is possible to DIY an outdoor kitchen on a budget and it will suffice until you decide you want a more permanent fixture. The amount of space you have will also be a factor, a small outdoor kitchen will in theory cost less than a large design - rather like standard kitchens in our homes.
'Find a nice spot in your outdoor space where you have enough space. The outdoor kitchen  should not be fully exposed to sunlight, and if possible find the least windy area.  And finally, make sure you plan  accordingly for any water or electricity  access, as this will play a big part in costs,' says Hege Lundh, marketing director, Lundhs.
How much does an outdoor kitchen cost?
So how much does an outdoor kitchen cost? There are many factors to consider...
'An outdoor kitchen can be a great addition to any backyard or garden area. However, the cost of setting up an outdoor kitchen varies widely depending on many factors such as size and complexity, material used, craftsmanship, innovation, creativity and labour costs,' says Mara Rypacek Miller, managing director, Industville.
'A basic setup could cost anywhere around £3,000 to £5,000 for just the basics such as countertops, cabinets, appliances and other essential elements. For those looking to add more intricate features such as stone fireplaces or gourmet grills with special cooking options, it can go even higher with prices ranging from £5,000 upwards.'
Mara founded Industville over a decade ago, following a successful career in International Marketing & Business Development. An entrepreneur as well as designer, Industville was born to fill a gap in the market for unique industrial vintage reproduction lighting and furniture
How much do outdoor kitchen materials cost?
These costs will depend on what you choose for your structure. Do you want simple modular units or a permanent outdoor kitchen made from top-quality stone or treated bespoke cabinetry? Then there are appliances to consider like how to cook your food, refrigeration, sink and tap and extras like landscaping after.
'Ultimately, there is no one set answer when it comes to how much an outdoor kitchen costs in terms of material costs because each project has different elements based on personal preferences and needs. It is recommended that homeowners do their research before deciding on any particular design so they know exactly what kind of budget they have available for their outdoor oasis,' advises Mara.
'With careful planning and consideration of all factors involved in creating an outdoor space tailored to their taste, they can ensure a successful outcome while staying within their desired budget range.'
For a ballpark figure though, if you are looking to go down the affordable pre-made modular route IKEA's range of outdoor kitchen units starts at £75 for an outdoor kitchen island. However, if you're planning to keep costs down you can save by sourcing second hand and reclaimed materials.
How much does it cost to install plumbing and electrics?
This will depend on what kind of work needs doing, where your current supplies sit within your home and how far they need to be extended to reach your outdoor kitchen.
Ideally, your outdoor kitchen needs to be situated as near to the house as possible as this will keep costs lower.
Ivo Iv, owner of decorhomeideas.com, says 'The plumbing and electrical costs of an outdoor kitchen can vary significantly depending on factors such as size, materials, appliances, and custom features, for a low range design I'd recommend putting aside between £500-£2000 and for a high range design, £4000 plus.'
'These costs are only indicative and can vary greatly depending on the specific materials, design, and location. To get an accurate estimate for your outdoor kitchen project, it's recommended to consult with a professional contractor or landscape architect in your area.'
How much do the worktops cost?
Prices will depend on what length you need, but one thing is for sure, you need to choose a material that can withstand the elements.
'When it comes to material and in particular worktop surface choice for an outdoor kitchen, the most important consideration is the weather and the climate. Make sure you choose materials that will withstand changes in  temperatures, exposure to the sun's UV rays and also to the moisture of rain and dampness. The key to a long-lasting outdoor surface is something that will stand the test of time against these elements. The features you  should look for are a material that has low porosity, low absorption and resistance to UV,' says Hege Lundh, marketing director, Lundhs.
'Opt for a material that is easy to clean and is maintenance-free. The key to this is choosing a material that is 100% natural. A completely natural stone will be used to the elements and notoriously only require very little maintenance – a simple wipe with a damp cloth will suffice! 
'Take  safety  into consideration when planning your kitchen – if you are planning on installing a grill for  example, make sure you avoid flammable materials and choose a worktop and surfaces that can withstand high temperatures of up to 300C.'
If you opt for a granite worktop it is likely to set you back upwards of £100 as a minimum for a very small outdoor kitchen, even tiles can be expensive. A wood countertop is likely to be the most affordable option - especially if you're able to source reclaimed wood.
How much does a BBQ/pizza ovens cost?
'If I was building my dream outdoor kitchen and budget was not an issue, I'd choose the Kamado Joe Classic Joe BBQ, which I tested a few months ago,' says Ideal Home's expert BBQ reviewer, Molly Cleary.
'It's beautiful, cooks incredibly and will be the talking point of all of your guests. It's seriously lovely - but it also weighs a tonne, so definitely more of an option you want to build-in. This is the higher end of what a BBQ can cost, coming in at around £1,500.
'Something a bit more realistic in terms of affordability at under £200 (i.e the other end of the BBQ price range) is the Cadac Citi Chef 40 FS Gas BBQ, which absolutely aced our at home tests. It's easy to move around as well, so that you can catch the last of the sun in your outdoor kitchen.'
'Pizza ovens are up there with my favourite appliances, and my money-is-no-object pick would be the Gozney Dome, which is another one you'd have to build into your kitchen, as you could NOT move it again. OK, it's £1,799, but it's massive, makes professional-grade pizza and absolutely stunning, meaning you'd be able to host effortless pizza parties for years. And this is my dream world after all.
'The pizza oven I actually have and love is the Gozney Roccbox, which can be set up using gas and wood which means it's really versatile. Priced at £399, it's still very nice to look at, but a lot smaller, meaning that you could take it in and out of your outdoor kitchen if you fancied a trip to the park or beach with it instead.'
How much does a budget outdoor kitchen cost?
A budget outdoor kitchen can cost as little as a pizza oven and something to place it on – like a potting table – some come with zinc tops making them ideal for food prep.
Ikea's Grillskär range is a great starting point as they offer various units that you can put together which enables you to grow your outdoor kitchen. Their Grillskär gas barbecue comes with a small prep and storage area and you can then add the accompanying sink unit and storage too.
How much does a mid-range outdoor kitchen cost?
'We recently did a very small outdoor kitchen installation to fit a tiny space in London – a single storage cupboard, 1 metre wide, to support a pizza oven, with beautiful Gaze Burvill oak cabinetry, for £7,000. The 'small' units we normally offer are the A La Carte Mobile kitchens we make,' says Simon Burvill, founder, Gaze Burvill.
'They can accommodate either a grill, Teppanyaki, Big Green Egg, Wood-Fired Oven, or anything really! The storage areas underneath sometimes incorporate a slimline fridge, and there is room for gas bottles if required, and there is further cupboard space too – it is a perfect craftsman-made mini kitchen, fully mobile with a power assisted braking system, so it won't roll into the flower beds!'
Simon Burvill and Christian Gaze launched Gaze Burvill 30 years ago exactly! Creating timeless pieces for discerning garden lovers, the company has developed a unique expertise in making certified sustainable, comfortable and elegant designs for a long life outdoors, Gaze Burvill works with both garden and landscape professionals, and private customers. Our outdoor kitchen collection, 'A la Carte' was a sensational new concept in 2013, combining long experience of working with oak outdoors.
How much does a bespoke outdoor kitchen cost?
'For £25,000 you'd get a small outdoor kitchen, albeit bespoke – most of our bespoke kitchens are £50,000+ including appliances. It's very much like building a bespoke kitchen indoors – but with the outdoor climate complication! The appliances, just like for inside the home, are expensive if you want good ones,' says Simon.
'The complexity of the design is also a major factor in determining how much an outdoor kitchen will cost. Features like built-in refrigerators or specialty surfaces may require additional installation costs; however they can provide a unique look and enhance user experience. Additionally, it is important to consider maintenance costs for your outdoor kitchen when budgeting for its initial setup and upkeep. This includes all necessary repairs and replacements that need to be made over time due to wear and tear from weather conditions or general use,' adds Mara.
How much does it cost to fit an outdoor kitchen?
It really will depend on how involved you want your outdoor kitchen to be and the size of the space. It's best to get three estimates to get an idea of fitting costs. Some specialist outdoor kitchen companies will install their own designs.
'We fit ours, so it is part of the estimate. However the ground (paving etc) and services – electrician/plumber aspects are all the responsibility of the builder/landscaper/client,' adds Simon.
Can I fit an outdoor kitchen myself?
Again, this will depend on what time of outdoor kitchen you desire. If you opt for a modular freestanding design like Ikea's Grillskär range then yes, you can do it yourself. If it involves hard standing, electrics and plumbing then a tradesperson will need to install those elements.
'Make sure everything is specified for outdoor use – lighting must be at least IP44 rated fixture, but for more exposed areas we recommend an IP65 rated light– it all has to do with how much moisture can get inside the fitting. A fridge, and all electrical appliances should be outdoor-rated too,' advises Simon.
Do outdoor kitchens add value?
We asked Laura Dam Villena, head of sales, Knight Frank's Hyde Park office on her thoughts:
'Buyers can be as much drawn to the lifestyle dream a property offers as they are drawn to the property itself. With outdoor space adding more value to a home in the post-pandemic market I believe an outdoor kitchen could add value – but it needs to be discreet and well-proportioned for the space, and the quality of finish needs to be akin to the turn-key finish inside the home.'
Get the Ideal Home Newsletter
Sign up to our newsletter for style and decor inspiration, house makeovers, project advice and more.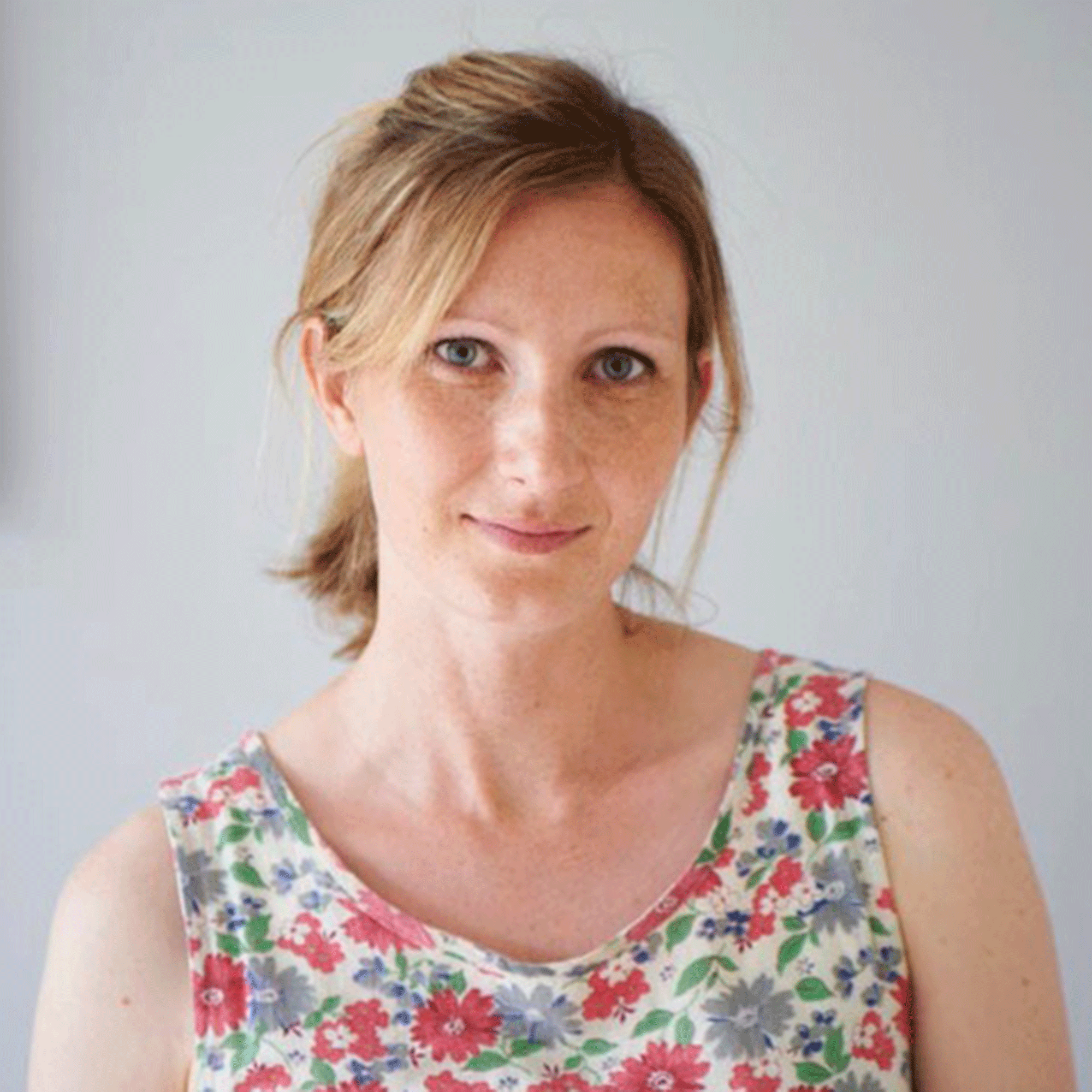 Sophie has been an interior stylist and journalist for over 22 years and has worked for many of the main interior magazines during that time, both in-house and as a freelancer. On the side, as well as being the News Editor for indie magazine, 91, she trained to be a florist in 2019 and launched The Prettiest Posy where she curates beautiful flowers for modern weddings and events.