Where to position your outdoor corner sofa for Feng Shui harmony, according to the experts
Optimise energy flow within your garden with these top tips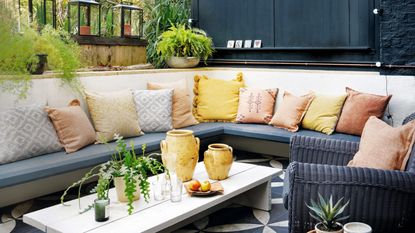 (Image credit: Future PLC/Dominic Blackmore)
It's one thing to be figure out the best garden furniture to suit your outdoor space, but knowing the right place to actually put it once you've brought it home is a whole other matter.
An outdoor corner sofa is easily one of the most common pieces of garden furniture many of us own in the UK, being a key part of any garden seating idea – and it's one that especially comes to life in the summer when it's BBQ and garden party season.
For some, furniture placement is something that just clicks, however, for others, a little guidance is necessary to know you're on the right track. And what better guide to follow for the arrangement of your garden furniture ideas and patio furniture than the principles of Feng Shui?
Outdoor corner sofa placement tips, according to Feng Shui experts
'Feng Shui, meaning literally wind and water, is about protection from the elements and creating spaces to live in harmony with nature's 'Qi' or life force,' says Zoë Vita James, a classically trained Feng Shui practitioner and Associate of the International Feng Shui Association UK Chapter who shared her tips with outdoor living specialists, Open Space Concepts.
'Placing your outdoor corner sofa in the 'right' way and adding accessories to join it to its environment will help you feel safe, protected, and at one with your surroundings.'
1. Prioritise areas with natural sunlight
Jamie Jones, founder of Open Space Concepts urges us to prioritise areas with the most sun exposure to maximise natural sunlight, especially with north-facing gardens that tend to receive less sun.
'Once you've found the most optimal spot, you can then focus on bringing in Feng Shui practises to elevate your space and inform interior design. It doesn't matter whether it's an outdoor living structure, conservatory, or the space you choose in your garden to host in, you will need to consider the direction in which everything faces.'
2. Place your sofa in a 'power position'
'Place your sofa in a 'power position' with back support behind the section of the sofa most used – ideally the outside wall of the house or another solid structure – to feel secure,' explains Zoë.
'You also want to command your view of the garden from this position, meaning check that you have sight of all visible entrances to this outdoor area, from the house and other paths leading up to it from the garden. Do this to feel safe, comfortable and able to relax with ease on your sofa.'
3. Be mindful of the view from your sofa
'Be mindful of the view from your sofa – check that there's nothing ugly or sharp pointing at you, creating unfortunate 'sha qi.' Examples I see quite often in urban areas are the sight of streetlamps on neighbouring roads, or rooftops pointing at you, as you sit or lie on your sofa,' warns Feng Shui practitioner, Zoë Vita James.
'Remedy this by placing a screen between you and this view – a garden trellis softened with planting, a green living wall, or a sun sail or pretty parasol are all great ways to protect and enhance the energy of your corner sofa.' Any garden shade idea will do just the job.
If you already have an outdoor living structure such as a pergola or a pod in your outdoor space, using these to set the tone for the placement of your garden sofa is a simple way to immediately make a garden and its furniture placement feel right.
Of course, as with anything, it's all personal preference. However, considering the principles of Feng Shui haven't failed us indoors when helping us figure out where to place a mirror in a bedroom, alongside the things you should never see from your front door, we're pretty confident that following these tips will set us on the right path.
So if you need us, we'll be working out where exactly our 'power position' is in our respective gardens (and we'll let you know how it goes).
Get the Ideal Home Newsletter
Sign up to our newsletter for style and decor inspiration, house makeovers, project advice and more.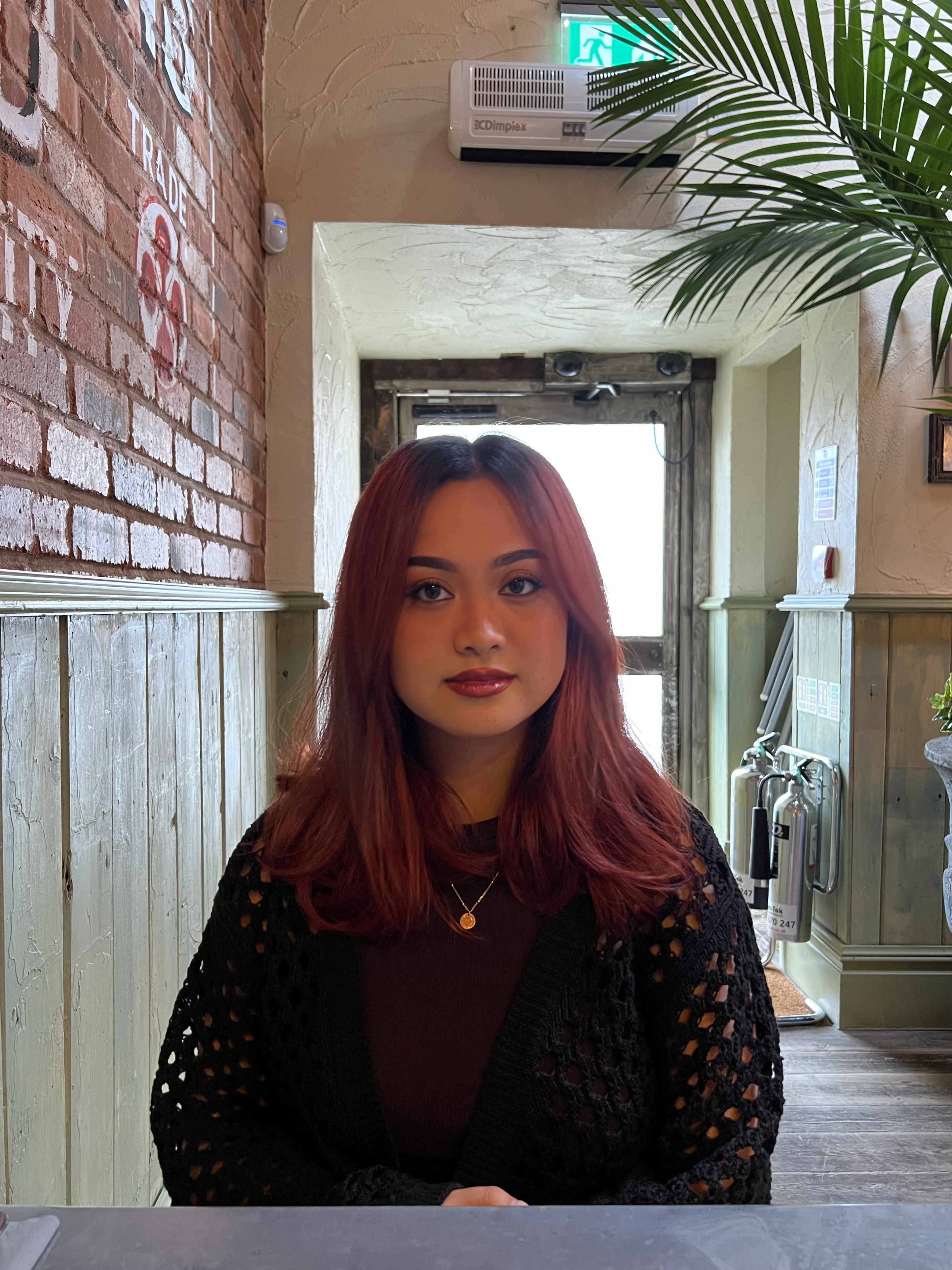 Jullia Joson is Ideal Home's Junior Writer. She's always loved all things homes and interiors, graduating with a bachelor's degree in Architectural Studies from the University of Nottingham in 2022. Previously, she was an Intern Editor for ArchDaily. Now focused on news stories, Jullia can be found down the TikTok and Pinterest rabbit hole scrolling through any new and upcoming trends, hacks, and home inspiration.