If you can see your kitchen stove from your front door, you need to change that – here's why
Feng shui experts give us the lowdown on the three views to always avoid from your front door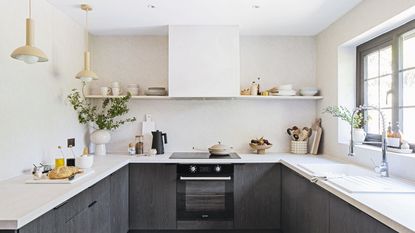 (Image credit: Future PLC/James French)
These are the three things you never want to see from your front door to enhance the harmony in your home, according to feng shui experts.
After having previously been told what interior trends to avoid by feng shui experts, our standard ways of habituating homes have been called into question – and while some of us may not follow the ancient Chinese traditional practice to a tee, we can't deny that it's interesting information to be clued up on regardless.
We know first impressions matter, so when you invite guests around, what exactly is it that they see upon entry into your home?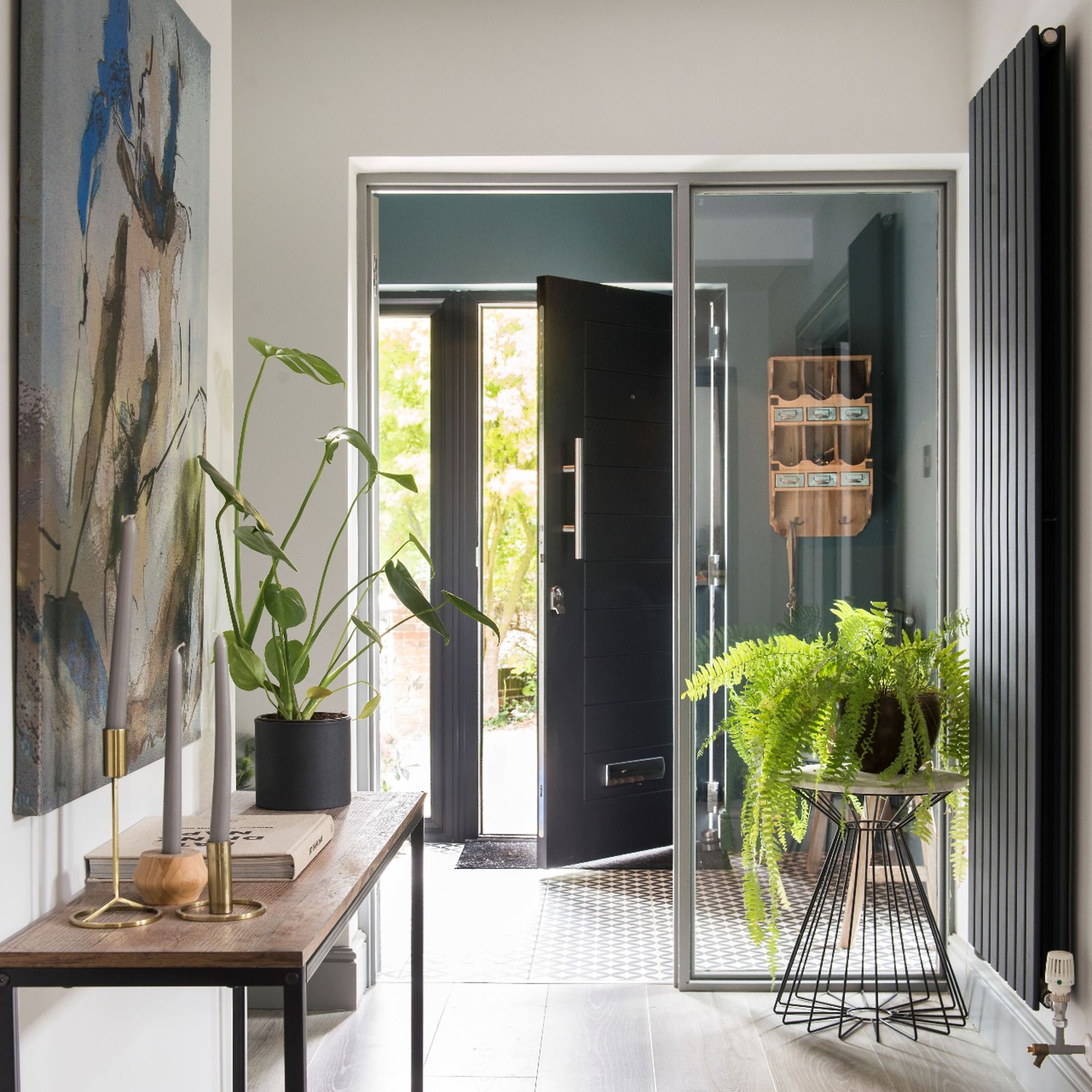 3 things you never want to see from your front door for good feng shui – and how to fix them
In a viral TikTok video racking up over 178,000 views, feng shui expert, Jemma, founder of Home Heart Feng Shui warned her audience of the three things you never want to see from your front door for good feng shui – and her points undoubtedly shocked a lot of viewers.
1. A toilet
Starting off strong, the first thing Heart Home Feng Shui's Jemma says you should never want to see from your front door is surprisingly, a toilet – which might have those of you with a downstairs toilet feeling quite conflicted (us too).
Jemma explains that it's because 'toilets have a draining energy, so if you can see one from the front door then any Qi (energy) that comes in is going to be drained away.' She adds that 'Qi carries opportunities for wealth and prosperity,' therefore, where possible you don't want to disrupt that.
We know the prospect of relocating the toilet is a worrying thought, however, you'll be pleased to know that a simple solution to this is simply keeping your downstairs bathroom door closed. Alternatively for good measure, Anna Elkington, director of Melody Maison suggests 'placing a mirror on, or very near, the toilet door in order to reflect the flow of Qi away from the bathroom.'
2. The back door
Another difficult one to avoid for many, considering the end of our hallways or open-plan living room ideas lead to views of our back doors. While there's no denying that you probably have a lovely view of your garden and patio ideas through your back door, Jemma warns that you should avoid seeing the sight completely.
'If [your back door] is directly in line with the front when you walk in, this means that any Qi that comes through the front door is going straight out the back instead of flowing through your home and nourishing it.'
Lisa Cooper, head of product and home expert at Thomas Sanderson adds, 'When you walk into a home you need to appreciate the smooth and tranquil flow of a space without feeling constricted. Being able to see your back door as soon as you enter can ruin that natural flow as you can see an exit straight away. It's best to cover the back door up!'
'A curtain placed over the back door is a practical solution to maintain flow and good feng shui in the home. Not only are curtains over doors aesthetically pleasing by providing an extra layer of pattern and colour to your decor, but they are also practical too by reducing the amount of draughts entering your home.'
3. The stove
The final one is the stove, which Heart Home Feng Shui's Jemma refers to as 'the source of wealth.' Anna Elkington at Melody Maison adds that 'the kitchen is known as the 'stomach' of the house as this is where homeowners prepare and often eat food, it is therefore important that the flow of Qi through this space remains positive.'
Jemma warns that 'if you can see it from your front door, it means that any opportunities for wealth may be getting burnt up.' However, for many, we can't choose our kitchen layouts, so what should we do?
'If your kitchen has a door then ensure it is closed at all times in order to stop the Qi reaching your stove, in addition, if there is no door then hang a curtain to act as a barrier. It can be difficult to find a solution if your space is open plan so experts suggest placing a feng shui crystal ball in between your stove and front door to correct the flow of Qi,' explains Anna Elkington at Melody Maison.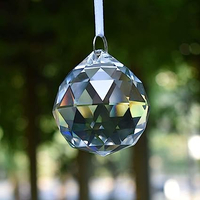 EasyBravo 50mm Clear Crystal Ball | £7.99 at Amazon
This beautiful, sparking hanging crystal ball will create a lovely light refraction in any room. Hang them in a window or in your garden and watch your personal rainbow appear.
We know full well that not everybody has the liberty to change the layout of their homes to always be in line with our home's harmony (us included), but best believe we'll be taking these tips to think a little more consciously about the energy in our own spaces and how to keep them on the positive side of the spectrum.
Get the Ideal Home Newsletter
Sign up to our newsletter for style and decor inspiration, house makeovers, project advice and more.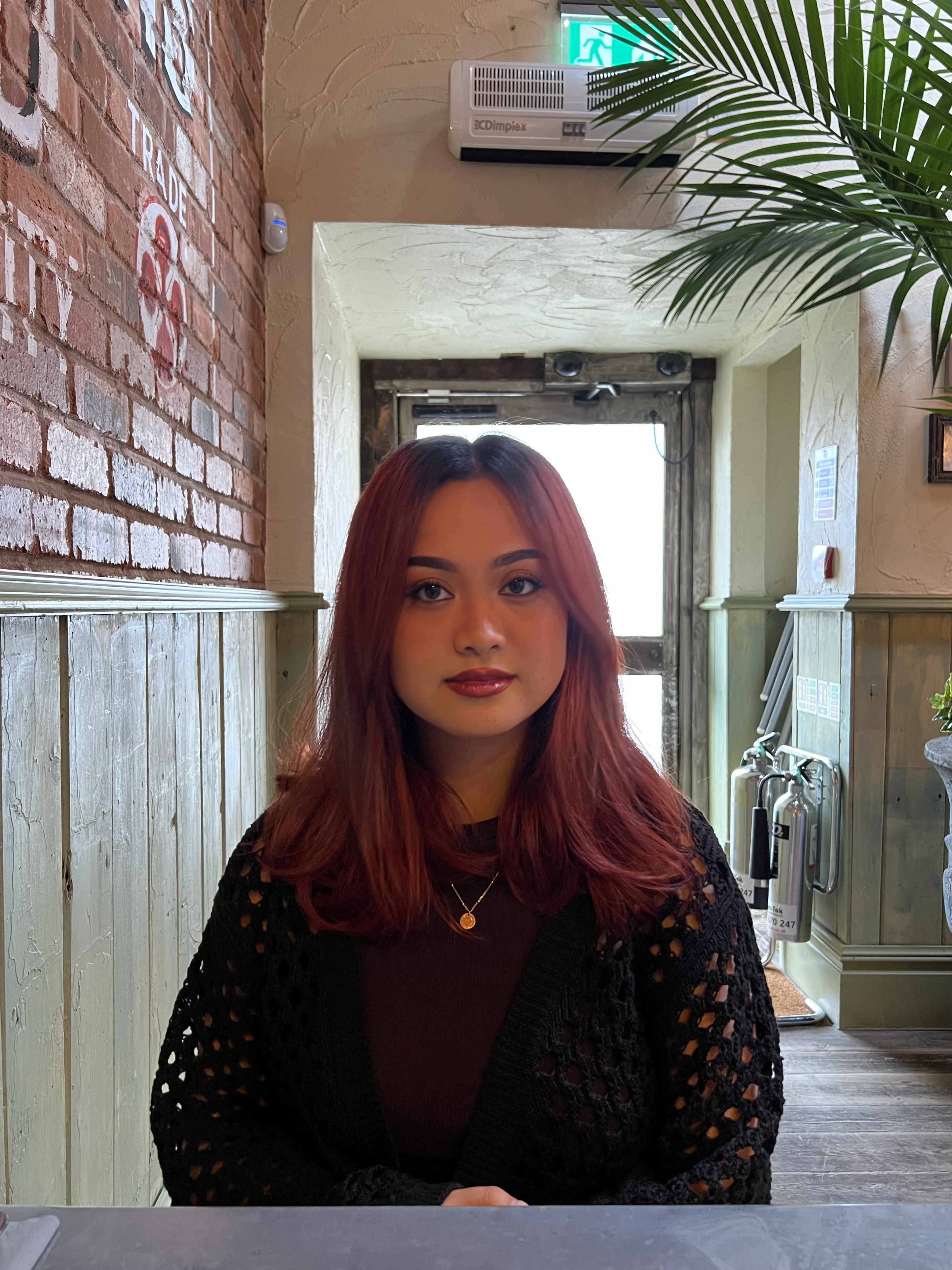 Jullia Joson is Ideal Home's Junior Writer. She's always loved all things homes and interiors, graduating with a bachelor's degree in Architectural Studies from the University of Nottingham in 2022. Previously, she was an Intern Editor for ArchDaily. Now focused on news stories, Jullia can be found down the TikTok and Pinterest rabbit hole scrolling through any new and upcoming trends, hacks, and home inspiration.