This Cotswolds waterfront second home offers escapism for busy London dwellers
The homeowner's serene and contemporary Cotswolds waterfront home makes for the perfect retreat away from city life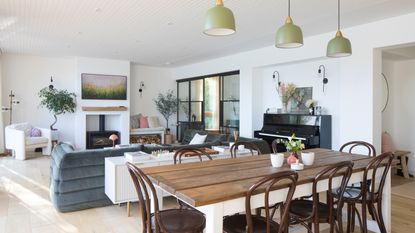 (Image credit: Future PLC / James French)
Having busy lives in London, the homeowners were on the look-out for a second home to share with their two children. When lockdown happened, this four-bedroom Cotswolds waterfront home became the impetus to find somewhere they could escape to. Built-in 2010, the couple purchased it 10 years later during lockdown.
As the couple couldn't extend beyond the property's existing footprint, the house has been re-configured to maximise the space. An open-plan kitchen, dining, and living area with views across the lake occupies the ground floor, along with an office and cloakroom. Upstairs is home to the family's four bedrooms and two bathrooms.
Eco-friendly purchases played a key role in the design of their new home.
'I'm conscious of the impact we have on our environment and any changes were done with re-used and sustainable materials.' says the owner.
Living area
The living room layout has been switched to make the most of the view, with the fireplace the focal point.
'I wanted this space to be light and airy in summer but cosy during the winter,' says the homeowner.
Get the look: Effie bouclé chair, £548, Anthropologie. Try Chunky knitted pouffe, £80, John Lewis & Partners. Stovax Studio Air woodburning stove, £2,339, Bell, is similar
'I have wanted this sofa for as long as I can remember. It was expensive but as it is modular, we have been able to add sections bit by bit.' she adds.
Get the look: Togo sofa, £8,003, Ligne Roset at L'Una Design. Streamline coffee table, £749, West Elm. Isma rug, £769, Maison Du Monde. Walls in Shirting absolute matt emulsion, £52 for 2.5ltr, Little Greene.
Dining area
'We had the table custom-made from scaffold boards and reclaimed wood, a good example of our efforts to renovate in a sustainable way,' the owners say.
Kitchen
'I knew exactly what I wanted and Gemma Fry, our kitchen designer, turned my ideas into reality. We opted for a fluted design on the island, which I'd seen in a magazine,' explains the homeowner.
'The surfaces and shelf are made from microcement which was applied to the cabinets once they were in place. The doors are in book-matched white-washed oak veneer with brass handles.'
Focus on microcement
A modern alternative to polished concrete, this resilient and versatile medium is stylish and practical.
What is it? Popular among interior designers, architects, and people who want to create a concrete look, microcement is a resin that's applied in thin layers and sealed with a polyurethane coating
The benefits: It can be applied horizontally and vertically to almost any surface, with the colour and finish customised to suit the style you want. Its biggest attribute is that, unlike polished concrete, it doesn't require expansion joints, so the finish is seamless.
Maintenance: Microcement is a great choice for using in kitchens, bathrooms and wet rooms as the polyurethane coating is watertight and easy to keep clean. This coating also acts as a protective layer for the microcement and most surfaces can last up to ten years without needing to be resealed.
Costs: The price depends on the complexity of the job, the finish, and the square metres that are covered, from around £85 to £150sq m.
---
Office
'The installation of a home office in a previously wasted space was a lightbulb moment. We sectioned it off with glass doors, and built a desk and shelves from planks left over from when the floor was laid.' the owners say.
Main bedroom
'As with the other bedrooms, I kept the décor simple here, with a mix of contemporary and vintage finds.' she says.
Girls' bedroom
'We panelled our daughters' twin room to give it more character and make it a little different from the other bedrooms. I added a mural depicting trees, Bellwood in Rainbow by Rebel Walls, to link the space with the outside,'
'I designed the bunk beds,' she adds, 'and they were built by Manton Property. They make the most of the space here, and have left enough room for a sofa bed.'
Guest room
Get the look: Duval bedside table, £299, Swoon. Menu TR table lamp, £339, Nordic Nest. Spice waffle throw, £53.50, Secret Linen Store.
A fresh lick of paint and new gold handles have given the built-in fitted wardrobes a smart new look.
Detailing her design process, the owner says: 'I added texture and colour with the chunky rust throw and natural-fibre rug. This is my Mum's room when she comes to stay, and she always says how peaceful it feels,'
'It's worth spending a little more and investing in well-designed and made furniture that you love – you will always treasure it.' she adds.
Terrace
'The south-facing aspect of the house means that the sun hits the outside decking all day, making it a glorious place to relax and watch the ducks gliding around on the water,' the homeowners explain.
Ask the owners
Why did you buy the house?
'We both had different ideas about the location; he wanted to be near the sea, while I love the countryside. This lakeside property in the Cotswolds was the perfect compromise and gave us a wonderful balance,'
'We had to view properties online because of Covid restrictions, but despite that we fell in love with this one and bought it a couple of weeks after the first lockdown lifted.' explains the homeowner
What work have you done?
'The property was only ten years old but had been used as a "party house" so it was tired. The décor and marble flooring was a little "jazzy" for us and it had a small kitchenette,' says the homeowner.
'As a keen cook, having a proper kitchen with plenty of storage and a central island was a must. I had my heart set on a bespoke microcement fluted kitchen and worked with kitchen designer Gemma Fry who brought my ideas to life,'
'We also wanted to add a fourth bedroom but can't extend the property, so we removed one of the bathrooms, which gave us four good-sized rooms. The downstairs space was rejigged to work better for us and an office created for Will using internal glass doors.'
'We then redecorated in relaxing, neutral colours to complement the scenery and the new wood floors. I'm conscious of the impact we have on our environment so we worked with sustainable suppliers and products as much as possible.'
What challenges did you face?
'The biggest challenge was renovating through the second lockdown. The building work started in November 2020 and because of the travel ban, every decision had to be made remotely, right down to choosing paint colours. But we had an incredible project manager and builders at Manton Property, who kept the renovation on track – we couldn't have managed without them!'
'The other challenge was budget; a renovation is always much more expensive than you think it will be. There were elements we had to pull back on, such as updating the bathrooms. Instead, we prioritised the kitchen, flooring and internal doors.'
What makes it perfect for you?
'By keeping the décor light and choosing timeless pieces we have created a serene and relaxing home, somewhere we can completely switch off from our working lives in the city and spend quality time together as a family,' explains the owner.
'The lakehouse perfectly complements its surroundings and being so close to nature, on the land and in the water, and being able to share that with our family and friends, is such a privilege – we feel incredibly lucky.'
Get the Ideal Home Newsletter
Sign up to our newsletter for style and decor inspiration, house makeovers, project advice and more.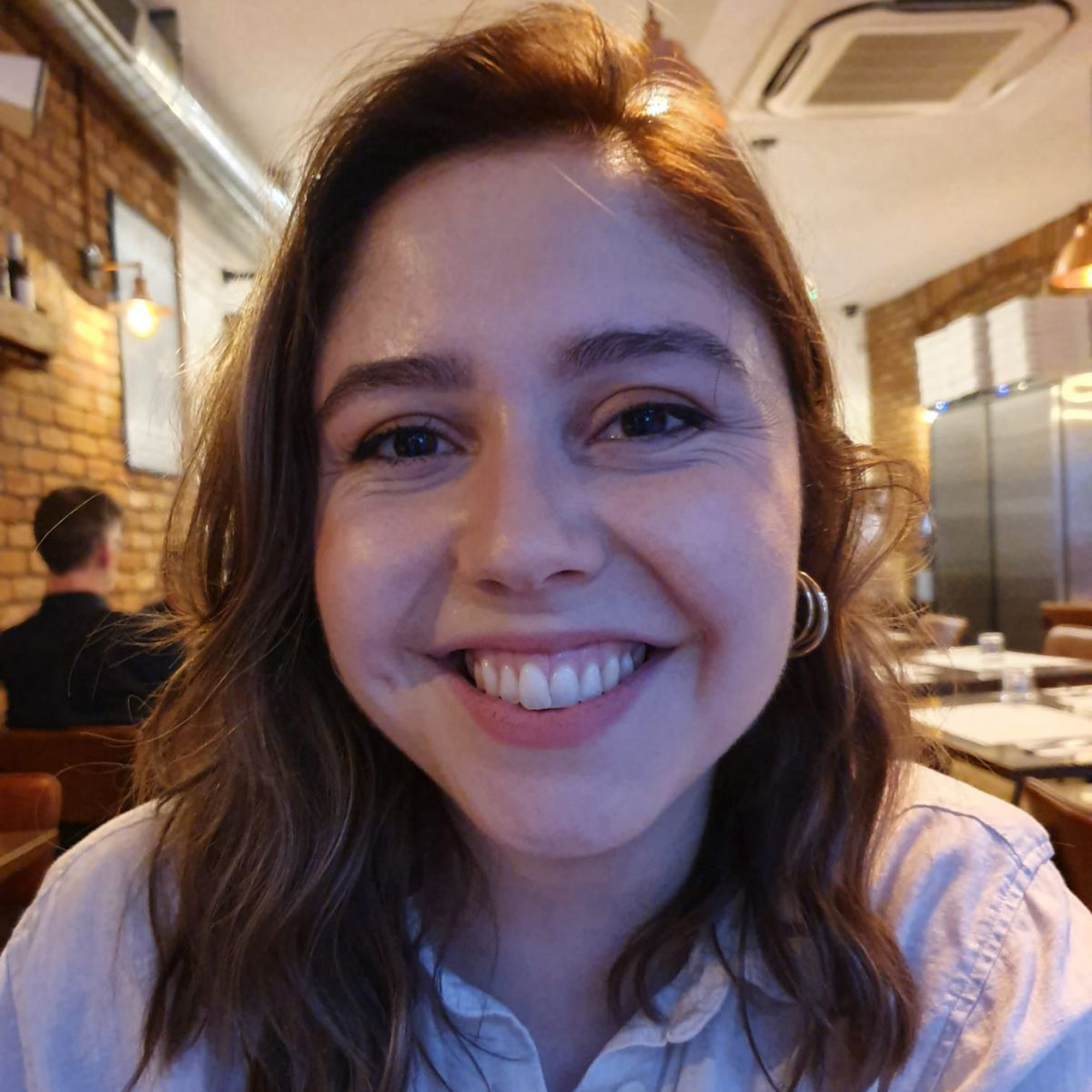 Millie Hurst was Senior Content Editor at Ideal Home from 2020-2022, and is now Section Editor at Homes & Gardens. Before stepping into the world of interiors, she worked as a Senior SEO Editor for News UK in both London and New York. You can usually find her looking up trending terms and finding real-life budget makeovers our readers love. Millie came up with the website's daily dupes article which gives readers ways to curate a stylish home for less.
With contributions from