Step inside this Surrey home, where period features and modern style meet
It's amazing what a limited colour palette can do for a dark period property - see how neutral tones have breathed new life into this relaxed family home
When the owner of this house first set eyes on it eight years ago, she immediately fell in love with it. The Grade-II listed Georgian property in Surrey was really the house of her dreams. 'It had plenty of original features and had been painted in magnolia from top to bottom, which meant it was a blank canvas for decorating,' she says.
As the owner was aiming for a classy and luxurious look, the house was ideal; it lent itself to that style, as it's light, airy and full of elegant features. 'I knew I could give it personality with some simple design tricks,' she says. However she also wanted to create a home that offset the chaos that comes with three teenage children and two dogs! 'I wanted my home to be a calming place where we can relax.'
This house originally appeared in Ideal Home, November 2016
1/11 Exterior
'A house has to tell a story, so it helps if the rooms link together with a style theme running throughout,' says the owner. The exterior itself is a fitting introduction to the decor inside - cool, calm and stately. This place looks serene before you even set foot inside the front door!
2/11 Hallway and living room
Not a fan of bold colour schemes, the owner opted for a warm neutral palette throughout the house. The selection of tones she chose - a mix of grey, brown, sage green and violet - has an authentic feel that's in keeping with the period of the house. They're luxurious but cosy. 'I'm a big fan of greys, and love the clean contrast of pairing these shades with white surfaces and finishes,' she says.
Similar sofa
Made
Similar carpet
Crucial Trading
3/11 Family room
Tactile furnishings and accessories make this family room feel instantly welcoming. 'I used fabrics to make this space feel warm and inviting,' says the owner. The footstool and cushions are covered in wool and the lived-in brown leather chairs enhance the relaxed feel.
Family snaps - enlarged, printed in black-and-white and mounted in classic black frames - have become a real focal point, bringing a truly personal touch to the decor.
Sofa and bench
Sofa.com
Rug
John Lewis
Picture frames
Habitat
4/11 Kitchen island
Sociable spaces are key in this home: from the round table in the dining room to the grouped seating in the living room, the owner has arranged furniture to encourage conversation. The kitchen is no exception. 'We topped the island with a huge piece of granite to create a place where the kids can eat and do homework,' she says. Elsewhere, a cosy nook holds a bench seat (as well as some seriously smart storage), proving that the kitchen is the heart of this home.
Stools
John Lewis of Hungerford
Similar blinds
The Natural Curtain Company
Similar cushions
Laura Ashley
5/11 Kitchen
Beamed ceilings and traditional flagstones combine with the classic white cabinetry to give this kitchen a heritage feel. The needs of a modern family home are well-considered - the flagstones hide wear and tear well, while black granite and polished steel bring this essential space right up to date.
Similar kitchen
Magnet
Similar floor tiles
Fired Earth
6/11 Conservatory
The conservatory provides another family-focused space and has helped allow natural light to flood through areas that might otherwise be quite dark, such as the living room.
This garden room sticks to the same decorating rules as the rest of the house though, using muted tones in the same cool palette. As with other rooms, the conservatory has a well-balanced selection of beautiful objects, pieces of pottery and carefully placed artwork. A lovely space for lazy family lunches on a weekend.
Similar chairs
Scumble Goosie
Similar lamp
Artisanti
7/11 Bedroom
Neutrals can be little one-note without a few standout pieces, so the owner added bold patterned curtains and hung her own artwork to boost personality in this bedroom.
'The right piece of furniture or a thoughtfully chosen ornament can be the making of a room.' Following that train of thought, hotel stays inspired the decadently stacked pillows: 'It does make a room more inviting,' says the owner.
Similar bed
Feather & Black
Bedspread
John Lewis
Similar bed linen
Zara Home
8/11 Boy's bedroom
The kids' bedrooms are decorated more to the tastes of their teen occupants. While this boy's room still has a neutral base and fitted storage that suits the style of the house, the soft furnishings feature more of a preppy American style.
The red, white and blue colour scheme links the striped blinds, bed linen and plump cushions, to give this space a smart finish.
Similar blind
Laura Ashley
Similar bed linen
Lexington
Similar armchair
Maisons du Monde
9/11 Girl's bedroom
All-white furniture and accessories against a strongly coloured backdrop can also be seen through the rest of this home, however this deep pink is the boldest colour choice in any of the rooms! The white surfaces temper the strong hue, giving the space a crisp, pretty finish.
Similar bed
Ikea
Similar bed linen
Designers Guild
10/11 Bathroom
Painting over panelling in white and grey has been a great device for opening up and modernising this traditional home, without losing original features.
In the bathroom, a grey hue updates the very traditional panelling and built-in storage, so it looks fresh and clean. A modern print on the window blind and white accessories keep the look current.
Similar blind
House Decor
Similar accessories
The Range
11/11 Garden
The subtle shades found within this house are the perfect backdrop for this family's busy lifestyle. There is also plenty of scope to change things up with accessories, photos and art work. 'I love nice things, and scour the local shops for new pieces all the time,' says the owner. Ultimately, though, she's content with what she has: 'I'm very happy with how this house has turned out.'
Get the Ideal Home Newsletter
Sign up to our newsletter for style and decor inspiration, house makeovers, project advice and more.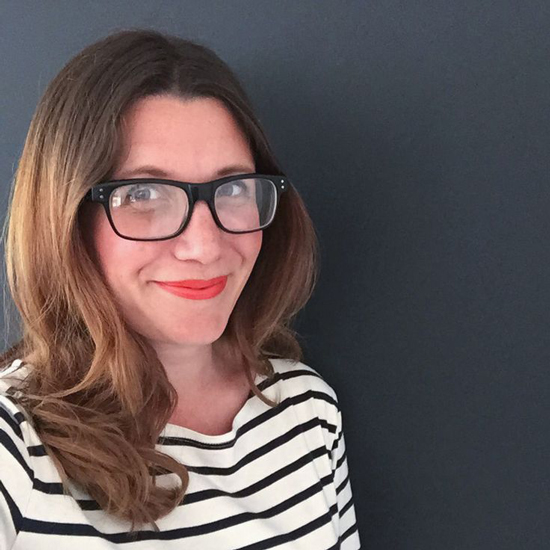 Heather Young has been Ideal Home's Editor since late 2020, and Editor-In-Chief since 2023. She is an interiors journalist and editor who's been working for some of the UK's leading interiors magazines for over 20 years, both in-house and as a freelancer.