This trend that 'makes your home smell like autumn' is going viral on TikTok – but it comes at a cost
'The enchantment of this DIY project comes at a cost'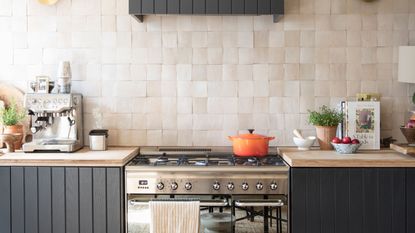 (Image credit: Future PLC/James French)
Autumn is here and it's safe to say that spooky season is in full motion – and of course, with the autumnal vibes comes the need for all things scented cinnamon-pumpkin-spice, that is where the new simmer pot trend come in. While you can always opt for the simple route of lighting the best scented candles for autumn, there's a handful of people on social media taking it up a notch with 'simmer pots'.
The autumn simmer pot trend is exactly what it sounds like: cutting up an array of seasonal fruits and spices (think mulled wine essentials), putting them into a pot of water, and leaving it to simmer on low heat to fragrance your home naturally and create that sought-after seasonal signature scent.
Sounds lovely, right? However, experts are urging you to tread carefully before participating, as it may result in an unexpectedly high energy bill, or even an unhappy accident happening at home.
The autumn simmer pot trend
'The browning of leaves and the crisping of air means autumn's arrival is fast approaching. While some are reaching for the scented candles, many are looking at alternative ways to immerse their home in the new season's flavours,' starts Joanna Humphreys, fire and stove expert at Direct Stoves.
The TikTok hashtag #fallsimmerpot (more so referred to as autumn for us Brits), has over 21 million views and is filled with hundreds and thousands of people showcasing their own simmer pots, with the majority of the videos captioned with a variation of: 'Make your whole home smell like [autumn].'
'The viral simmer pot trend offers a natural and clean way to welcome in a glorious scent, however, those using an induction or gas hob should be conscious of additional costs to their utility bills,' she warns.
Commenting on the autumn simmer pot trend, James Longley, managing director at Utility Bidder adds, 'The enchantment of this DIY project comes at a cost, both financially and environmentally. To maintain the scent throughout the day, the simmer pot must be left to simmer for hours, translating to significant energy usage.'
'Maintaining this aromatic ambience throughout the season could add up to substantial additional expenses.'
How much the autumn simmer pot trend is actually costing you
While using a gas and electric hob might be slightly cheaper now following the new October energy price cap of 7p per kWh for gas and 27p per kWh for energy, you're still looking at some meaty costs with prolonged participation in this autumnal trend.
Gas hobs
On average, a gas hob ring consumes approximately 1.95 kW, costing around 14p for an hour of use.
If you do this over the course of the winter months (13 weeks), this will add up to approximately £1.77. If you do this for two hours per week over the winter period, it will cost you around £3.55.
Electric hobs
For an estimated electric hob power of 1.5kW, leaving a pot to simmer for one hour per week will cost you around 40p.
If you do this over the course of the winter period, this adds up to approximately £5.27. For a total of two hours per week, this would result in around £10.53.
However, mind you, this is just the minimum you could be expecting to pay when your utility bill statement comes around. If you leave these autumnal fragrance pots to simmer for the whole day, well... let's just say it'll be a lot.
How to save on running costs for the autumn simmer pot trend – and important safety tips
If you're still pretty set on participating in the autumn simmer pot trend but want to do it as efficiently as possible, you can also consider these expert-led workarounds that will help you save energy at home.
James at Utility Bidder suggests the following...
Use a slow cooker – instead of leaving your simmer pot on the stove all day, consider using a slow cooker on the lowest setting as it is one of the cheapest kitchen appliances to run and reduces safety risks
Limit simmer time – you don't need to simmer the ingredients all day as just a few hours can be sufficient
Reuse ingredients – dry out the ingredients after use and reuse them for future simmer pots
Not only are experts warning against additional costs that may incur when doing this trend, but they're also urging us to practice safety at all times.
Stephen Day, an expert at iHeat urges, 'It's crucial never to leave a simmer pot unattended on the stove, as it can quickly lead to a fire if the water evaporates, and the pot burns dry.'
'Ensure that no flammable materials, like kitchen towels or paper, are near the stove while the simmer pot is on. These items can easily catch fire if they come into contact with the stove or hot pot,' continues Stephen.
He then ends with this, 'And when using gas hobs, be aware of the risk of carbon monoxide (CO) poisoning. Always ensure there's adequate ventilation in the kitchen to prevent the accumulation of CO. Having a CO detector installed is also a wise safety measure.'
And if after all this, you decide not to participate in the trend given all the precautions you need to take (and understandably so), there's nothing wrong with a quality scented candle, essential oil diffuser, or an old-fashioned potpourri bowl as alternative home fragrance options for autumn.
James at Utility Bidder concludes, 'While the simmer pot trend offers a natural and charming way to scent your home, it's essential to weigh the costs and safety considerations carefully.'
'Balancing the allure of a fragrant home with energy conservation and safety consciousness will help you enjoy the trend responsibly.'
Get the Ideal Home Newsletter
Sign up to our newsletter for style and decor inspiration, house makeovers, project advice and more.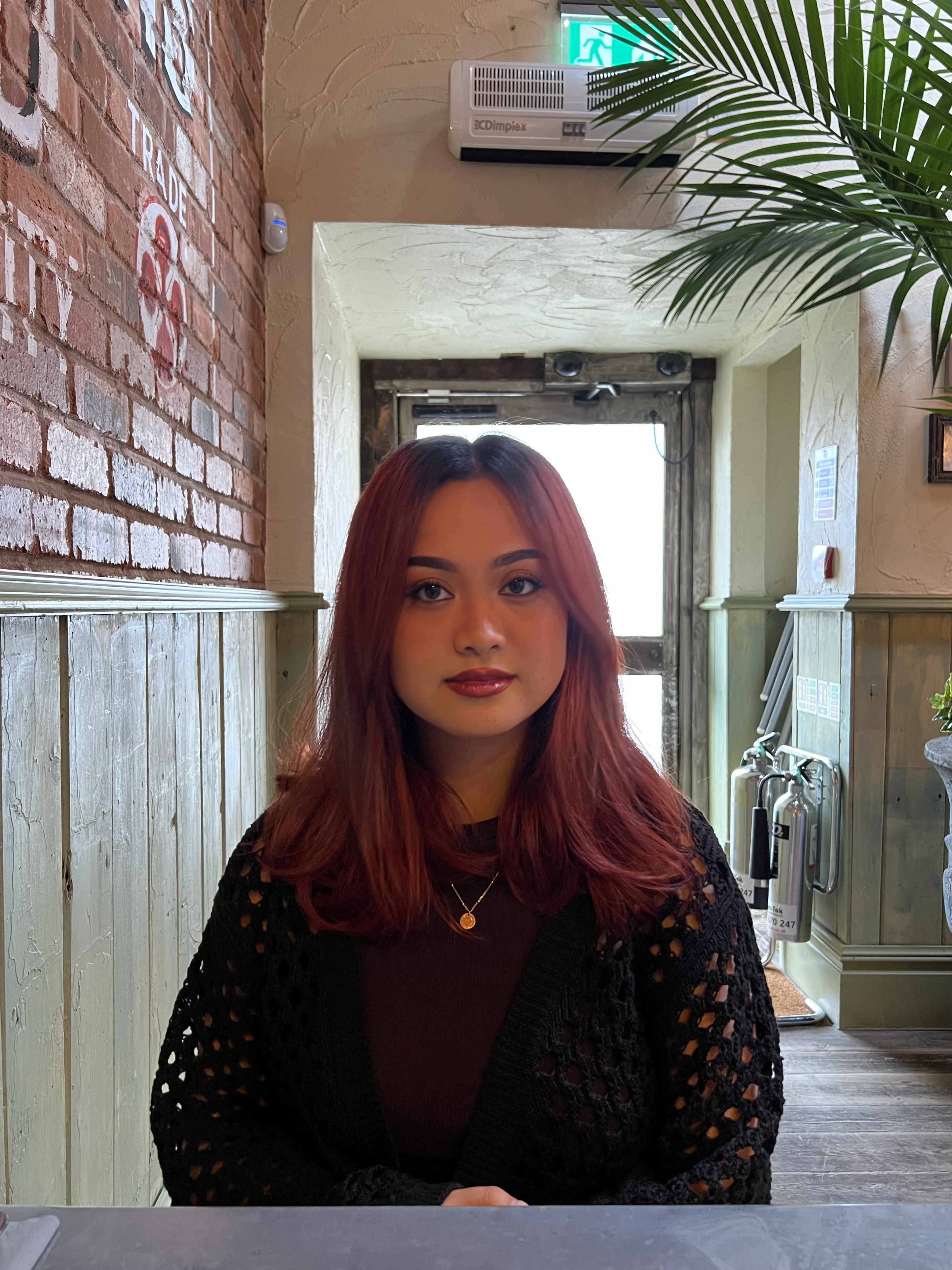 Jullia Joson is Ideal Home's Junior Writer. She's always loved all things homes and interiors, graduating with a bachelor's degree in Architectural Studies from the University of Nottingham in 2022. Previously, she was an Intern Editor for ArchDaily. Now focused on news stories, Jullia can be found down the TikTok and Pinterest rabbit hole scrolling through any new and upcoming trends, hacks, and home inspiration.