Kitchen appliance layout ideas – smart ways to arrange your appliances
Our kitchen appliance layout ideas will help you maximise your space and make cooking, cleaning and family mealtimes so much easier
Never underestimate the importance of good kitchen appliance layout ideas to solve all your household woes. Always burning yourself when getting things out of the oven or not able to open your fridge door properly? When it comes to positioning your kitchen appliances, there are plenty of potential pitfalls.
But a well designed kitchen layout is essential to make the space function to its full potential, with appliance placement playing a fundamental role in any successful kitchen idea.
At the beginning stages of designing kitchen layouts, you should be thinking about the user journey – how will you use the space? Does the fridge need to be nearer to the sink? Can you carry a heavy casserole dish from the oven to the nearest work surface safely?
It's important to know what not to do when designing a new kitchen, too. It sounds so obvious, but you'd be surprised how many common mistakes are made when insufficient planning has taken place.
With all the many kitchen nightmare scenarios in mind, we've put together a selection of clever ideas that will make your kitchen easier to use and help maximise your space.
Kitchen appliance layout ideas
1. Streamline with built-in appliances
'If you are tight on space, built-in appliances such as ovens and fridge-freezers often work better as they help to streamline the kitchen, as your eyes aren't drawn to any standout white goods,' explains Andy Briggs, interior designer at Optiplan Kitchens.
Built-in is a brilliant design solution for compact U-shaped kitchens, like the scheme above, or galley kitchens, too, where space is at a premium.
'Where possible, you can go one-step further and have a built-in microwave/oven combi, which will help free up your workspace for a clutter-free design.'
2. Adapt appliances to suit the new 'social kitchen'
The modern kitchen offers a welcome invitation for all to enjoy. 'To successfully create this social hub it's important to open up the kitchen design and to move the appliances out into places that allow work zones for more than one person,' advises Mark Elmore, VP Design and Brand, Fisher & Paykel.
'This means that a friend or partner can pick up a knife and chop some vegetables or stir the sauce, creating a shared experience. Today's kitchen needs to be able to respond to these demands through modular distribution and exceptional functionality.'
'Gone are the days when work in the kitchen was seen as a chore to be done as efficiently as possible, usually by only one person. The kitchen has become our studio for creating and socialising – it's the social hub.
'The changing nature of today's kitchen provides designers with opportunities to innovate and develop multiple right answers – after all, there is not one size that fits all.'
3. Go for symmetry
Bookend appliances, such as your ovens and integrated fridge-freezer, either side of your hob if your space allows. This will ensure that food items and utensils are where you need them when cooking.
And the symmetry will create a calm, cohesive look. Complete the triangle by placing your sink at a centre point, from fridge to sink, straight to the oven.
4. Make the layout sociable
If you'd like your L-shaped kitchen to create a division between your dining and kitchen space, think about situating your hob within it.
That way you can keep an eye on kids doing their homework or chat to them while you're cooking. It's a great place for hosting guests for dinner, because you can tend to the cooking while not breaking face-to-face engagement.
5. Elevate appliances off the floor
So your dishwasher has to sit under your worktops, right? Not necessarily.
Consider raising it a bit higher, and you'll find loading and unloading it so much easier. The height of your oven is also crucial. Site it too low or too high and you might struggle to retrieve heavy casserole dishes, or pull out a tray of meat for basting.
6. Plumb the dishwasher next to the sink
Having your dishwasher next to the kitchen sink works twofold. For one, it's far easier for your plumber to use the cold water supply that will already be in place for the kitchen sink, therefore making the installation a breeze.
The close proximity to the sink also makes the job of rinsing the plates down before placing in the dishwasher easier, with no danger of spills onto the floor – the journey is from sink straight to the dishwasher shelves.
7. Group all your appliances on one wall
This is a favourite approach of kitchen designer Michael Wright of Michael Wright Furniture. 'It adds wow factor,' he says, 'and because the wiring is concentrated in one area, it's an easier job for your electrician and delivers a cleaner, smarter looking room.
'You can incorporate everything from a fridge freezer to a wine cooler, oven, grill, microwave, coffee machine, steam oven and warmer drawer – and yes, some kitchens will have all of those!'
8. Create a bank of ovens
Having all your appliances in one bank relies on you having a space large enough. If you don't, cluster them by type, putting 'hot' appliances, such as your oven, hob and microwave, together.
If you do this, stick with one brand of appliance. Manufacturers like Whirlpool, Miele and Baumatic invest heavily in making sure that the control panels, control knobs, badges, handles, displays and doors all align, so that they look symmetrical and elegant in any configuration.
Just remember that they'll all have digital displays with clocks. Synchronising them will be a labour of love, but if you don't, that minute's difference can prove very distracting.
9. Keep all hot appliances in one place
Keep all the heat in one place – ideal for any busy family kitchen, where children will be present. Having one clear 'no-go' zone ensures all that use the kitchen know where the potential dangerous hazards would be – from pans of boiling water to hot roasting dishes.
If for any reason you struggle to reach higher positioned appliances, choose to keep all hot appliances at a lower level.
10. Dedicate a wet zone for washing appliances
Create a zone where washing takes priority. Having your washing machine right beside the sink makes any hand washing or stain removal tasks easier. The close positioning means there's no soapy trail left on the floor as you move any items from sink to machine and vice versa.
'Ideally, position your washing machine and tumble dryer either side of your sink,' says Chris Mossop, kitchen designer at Harvey Jones. 'Having your plumbing in one place will make life easier both when you're having your kitchen fitted and if any issues develop down the line.'
11. Make the cooker a focal point
'Make the cooker the central focus of the room, if possible,' advises Harvey Jones' Matthew Payne – such is the case in this beautiful pink kitchen idea. 'The primary function of the kitchen is to cook; the other appliances are all there to support this.'
12. Conceal the cooker hood
There's no need to make the cooker hood a feature in your kitchen, if you choose not to. There are plenty of clever designs for alcoves that allow a discreet extractor fan to be installed above a cooker to make the most of an awkward space, like the one shown above.
13. Move your washing machine elsewhere
If space is tight in the kitchen, take a tip from the Europeans and site your washing machine in the bathroom. There are tough rules on this, however, so we asked Steve Corbett, marketing manager at CDA, for advice.
'To comply with British Standard regulations, the washing machine has to be at least 3m away from the bath or shower,' he says. 'You'll also need an electrician to check that its plug socket is properly RCD protected.'
In other words – you'll need a BIG bathroom. Alternatively, Steve suggests that if you have a separate toilet, you could move the loo into the bathroom and turn the space into a mini utility room design. Or put the washing machine into a garage, spare bedroom or hall (see above).
14. Allow your fridge and oven to be a little closer
Traditionally, designers advised against putting the fridge next to the oven as it would have to work extra hard to hold its temperature, wasting energy. But things are changing, which is good news if you have a very awkward space.
'I'd say this is now only an issue if you're into Feng Shui,' says Matthew Payne. 'Technology has improved and today, all good appliances tend to be self-contained and well insulated, and shouldn't omit much heat or coolness.
'However, if you position your fridge next to an oven stack, I'd ensure you include a small 50mm filler just to be safe,' Matthew adds. 'Also, I'd still be wary if you're installing low-budget appliances, where such technology is limited.'
15. Position the microwave at eye level
Even the best microwave is often thought of a necessary evil. Although, to give them credit, today's models often incorporate features like steam and grill functions, making for much healthier food. And as any busy mum or dad will tell you, they are a lifesaver when the kids are hungry.
If you'd rather yours didn't hog space on a worktop, why not install it at eye level. It's still simple enough to retrieve your bowls and dishes, and you'll be able to keep tabs on food as it's cooking. Bubbling-over beans or soup should soon be a thing of the past.
16. Set up a refreshment station
Whether your tipple is tea, G&T or a chilled glass of wine, set up your appliances to create a refreshment station in one corner of your kitchen to be able to make all drinks in one place. Place your kettle on the worktop, directly next to the fridge so your milk is to hand for a quick brew.
17. Float your extractor
Floating or not, the extractor needs to be positioned directly above the hob and ideally should be wider than the hob for the best efficiency. And speaking of efficiency, a ducted extractor that vents directly outside will perform far better than a recirculation one. Therefore, try to position it on an external wall of your house, as you'll need less ugly ducting.
How should kitchen appliances be arranged?
Arrange kitchen appliances to suit your needs. It's crucial to design a kitchen with a cooking and usage journey in mind. A kitchen layout will take into account the 'working triangle', referring to the cooking journey from fridge, to sink to oven.
Place appliances in an optimum place to best cater for this layout. For freestanding frequently used appliances, it's most advisable to store them on countertops in an easily accessible point within the layout.
'I always recommend to customers that they remember to keep their kitchen functional,' advises Andy Briggs, interior designer at Optiplan Kitchens. 'As well as ensuring your kitchen looks the part, it also needs to fulfil the day-to-day needs of a busy household. When designing an effective layout, try to incorporate the 'working triangle'.'
'The idea is to have a clear path between the three main appliances in the room (oven, fridge and sink) so that they are all easily accessible and not blocked by any obstacles. We know this isn't always possible, but the more you're able to move freely between your most used appliances, the more relaxed the space will be.'
Get the Ideal Home Newsletter
Sign up to our newsletter for style and decor inspiration, house makeovers, project advice and more.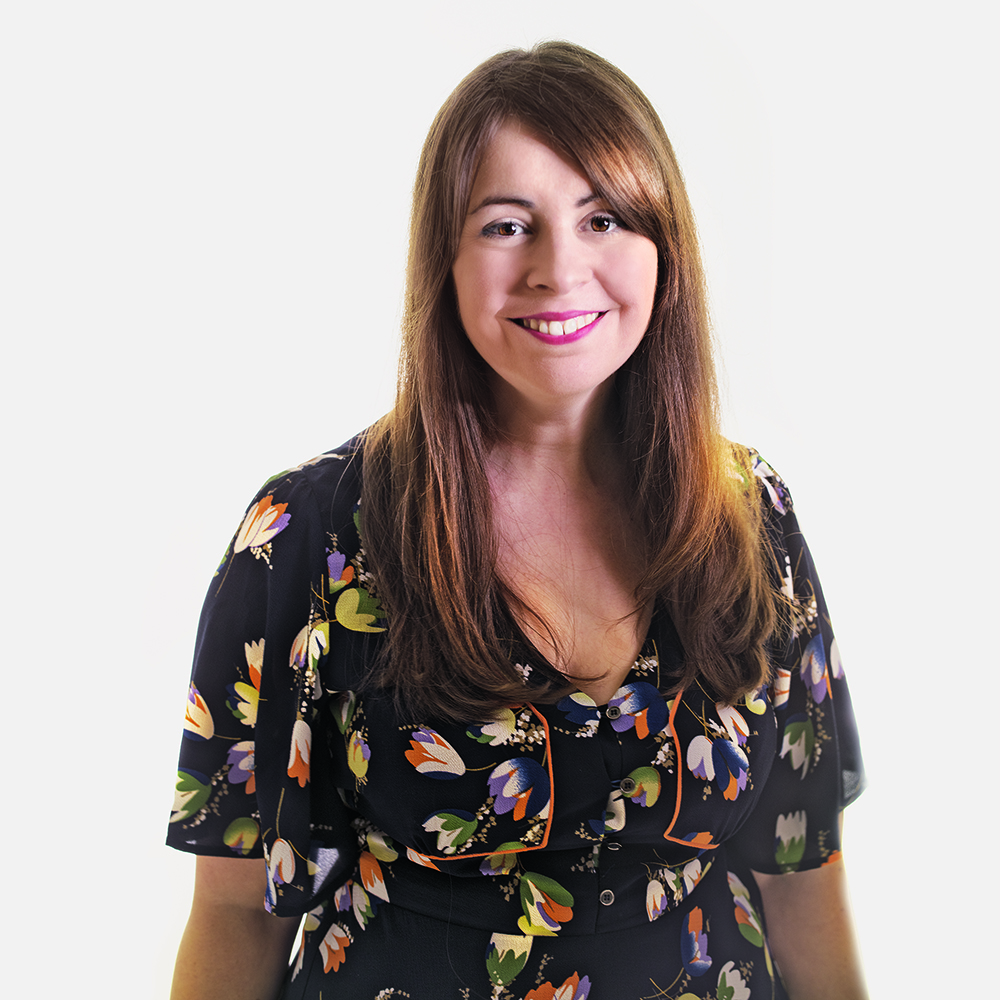 Amy Cutmore is an experienced interiors editor and writer, who has worked on titles including Ideal Home, Homes & Gardens, LivingEtc, Real Homes, GardeningEtc, Top Ten Reviews and Country Life. And she's a winner of the PPA's Digital Content Leader of the Year. A homes journalist for two decades, she has a strong background in technology and appliances, and has a small portfolio of rental properties, so can offer advice to renters and rentees, alike.