32 Alcove ideas to help you transform an awkward space into a standout feature
Maximise your living space by turning tricky alcoves into statement focal points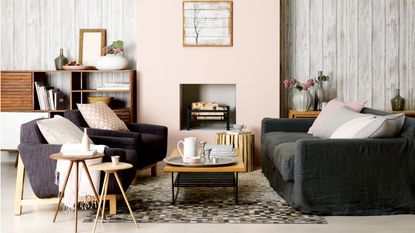 (Image credit: Future PLC)
An alcove is something you never think about until you have one and then realise how frustratingly awkward they are to style. Typically caused by a chimney breast protruding out into the centre of a room, this awkward recess can make the room feel smaller. But, game-changing alcove ideas will turn this into a practical and stylish space.
Knowing what to do with these nooks can be a head-scratcher and lead to generic shelves being put up as a form of storage within your living room ideas. These types of cubbyholes are often found in period properties, but they are not the only type of recess people struggle with.
Extensions and renovations can cause some tough navigating around newly created alcoves or under-stairs areas. However, instead of ignoring these recesses, make them work for you with clever design tricks.
'If you're lucky enough to own an alcove at home, then it's important to show it off and accentuate it as much as you can. Alcoves are currently trending, and there is an endless range of ways to style them,' says Rebecca Drury, co-founder of MissPrint.
Alcove ideas
Instead of seeing an alcove as a hindrance, think of it as a chance to take on a new styling challenge. An alcove is also a clever way of adding much-needed extra space and storage to your rooms such as your small bedroom ideas.
'If the space feels dark, a mirror can help to open it up and introduce light and fluidity to a neglected corner. Something with an organic shape can help counteract the boxy effect of a square alcove. For a more practical touch, a small occasional table or console table can provide much-needed storage. Add an occasional lamp for mood lighting and tie the corner into the rest of the room by echoing colours or shapes found in your main décor, with vases, prints or other trinkets,' advises Darcie Hewitt-Dudding, home interior stylist at furn.com.
1. Wallpaper your alcove area
Wallpaper can completely transform a space and make a strong focal point in a room. Instead of hiding your alcove, be proud and make it a statement with bold wallpaper ideas.
If you have symmetrical alcoves choose an eye-catching contrasting wallpaper that picks up on other accents in the room for a cohesive look. If you only have one alcove that is already a standout feature, switch it around and wallpaper the rest of the room and leave the alcove blank. 'We would recommend wallpapering the alcove area, as this will create more of a feature and add visual interest to the area,' says Rebecca Drury from MissPrint.
Alternatively, a mural is a great substitute for traditional wallpaper. Choose one that reflects your personality and acts as a talking point for when guests come over. Graham Brown offers some eye-catching and unique murals which are perfect for bringing your walls to life.
2. Use different paint shades
'Opting for multiple paint shades is an effective way to give separate areas, such as alcoves, their own distinct zone and character,' says Helen Shaw, director of marketing at Benjamin Moore.
Your alcove doesn't need to have a drastic print or colour to make it an area of interest in your room. Add depth to a small room with an alcove in a darker shade and switch it to a lighter shade in a more spacious room.
'A deep bold hue evokes a cosy feeling, perfect for creating a reading corner or snug where there isn't one structurally. This can be paired with a lighter hue of a similar undertone for the rest of the space, creating harmony whilst maintaining a distinctive difference.'
Keeping the same colour throughout the room ensures the space continues to feel cohesive and makes the alcove feel part of your overall space, rather than a separate forgotten corner. This would work perfectly as part of your dining room paint ideas to add more interest to what could be a plain room.
3. Create a home office
For your small home office ideas, an alcove can provide the ultimate work-from-home setup when you're limited on space. Due to the narrow nature of the space, angled task lighting works best to give you a wide range of light but also a more focused spotlight depending on your needs.
Make sure you think about choosing furniture which has a double function, such as a desk with hidden storage. Your alcove may be in an awkward shape so make sure to take accurate measurements so you know your desk, seating and any storage will fit comfortably, or alternatively go for a fitted furniture option.
'Bespoke, made-to-measure designs will ensure your environment is ideal for both your work and own personal needs; whether that be open shelves for pieces you need quick access to or cupboards and drawers for items such as a printer or files that you would like hidden away at home,' says Rachal Hutcheson, national retail manager at Sharps.
4. Highlight an accent chair
Adding an armchair or loveseat to your alcove turns it from an unloved space to a comfy space for your to unwind and relax. Make sure that the chair you chose is the right size for the space and highlight it as the zone to unwind in by adding cushions and throws.
'Accent chairs are a great way to add a reading nook to an alcove or awkward, unused corner space,' recommends Gisela Lancaster, buying manager at Sofology.
'They provide the perfect opportunity to add colour to a room without the need for repainting or wallpaper, lending personality and charm to a space. Consider a single piece in a vibrant or patterned fabric, amping up the comfort levels with a soft chenille fabric or velvet style, complementing with accent cushions and a throw. Finally, an elegant freestanding light will give the perfect lighting for reading.'
5. Turn it into a hobby corner
Having your own dedicated area for you to indulge in your hobby may seem like a luxury reserved for those with multiple spare rooms. However, an alcove can go from dead space to your new hobby corner very easily. A pegboard or magnetic board is a good way of using the wall space in an alcove to store your tools or equipment without taking up precious space.
'A sideboard or chest of drawers is the ideal hideaway to store your yarn and needles, or your acrylic paints and easel,' recommends Sam Greig, senior designer at Swoon.
Or if you have a record collection, add a turntable, a decent pair of headphones and a comfy chair, and you've got the perfect easy listening spot.
Greig adds, 'Dedicating a space to your hobby will not only encourage you to participate in it more often, but it will also help to contain it within its own space, ensuring the rest of your home remains clutter-free.'
6. Make a gallery wall
If you have a shallow alcove that isn't suitable for fitting in any furniture due to a lack of space, a gallery wall idea is a perfect option. A gallery wall instantly turns an alcove into a focal point within a room. It allows personality and character to be injected into a room and offers a personal touch that can be changed or added to at any time.
A gallery wall can be placed in any alcove around the home, from the bathroom, to the bedroom, to the living room. It is also a savvy budget decorating idea that can easily be done in a few hours. Before you start knocking nails into walls, plan out where each of your frames are going to go and place the artwork you love the most at eye level. Most gallery walls are built up over time, so think about where future frames could potentially hang and don't rush to create a fully completed wall.
7. Turn it into a kitchen pantry
If you are fortunate enough to have a recess in your kitchen, use the space to create a pantry for your small kitchen storage ideas that can be created bespoke to your needs. Depending on your needs you can use the pantry as purely a storage space, or design it so it gives you extra workspace too. That workspace could become a designated coffee hub or a place for all your baking needs.
'If your kitchen is short on storage space, turn your alcove into a pantry. Install various-sized shelves or cabinets before filling them with baskets and containers to keep your food and kitchen supplies organised. If you are leaving the pantry 'open' use coordinating colours and textures to create a look that is cohesive to the rest of your kitchen,' says Rudolph Diesel, a London interior designer.
8. Turn it into a pet zone
Your pets are just as important as the people within your home and letting them have their own little corner will give them a safe space they know is for them. An alcove can be used to keep your pets' food and water out of the way so there is no risk of knocking it over. Or it can be used to house a dog bed or crate so they have a designated area for any daytime snoozes.
If you do decide to create a pet zone out of your alcove, make sure it is free of anything like electrical cords, fireplaces, or heaters. If you have the space consider storage shelves or a storage trunk for their toys and games.
9. Go low with a built-in bench
Create a relaxed, modern vibe by running low-level shelving in the alcoves either side of a chimney breast. Simple and unfussy, so perfect alongside a modern fireplace, one single long-line shelf can work as a TV bench or a display area for artwork. Fill the space underneath with a couple of chunky baskets for storing games kit and media or stashing logs and kindling.
10. Set up a reading nook for little ones
Create a quiet zone for reading away from the hustle and bustle of the living room or kitchen-diner. A low-level shelving unit can double up as a bench, topped off with a row of cushions or seat pads, and gives stowing space underneath for books, toys and games.
Make the space feel extra cosy by painting the bottom section of wall in a warm, tonal shade. Add a couple of book shelves above within easy grabbing distance.
11. Build diagonal cubbies for books
Make book storage a statement feature by creating a diagonal arrangement in an alcove. Use wooden cubes or box shelving, fixed to the wall diagonally instead of in a regular, straight line. Paint shelves dark to match the wall for a polished look, try dramatic emerald green, dark navy or dusky plum - book covers and spines will pop against darker tones.
12. Create pockets of colour
Create a breakout area by painting an alcove a contrast colour, creating a thoughtful bedroom or living room paint idea. Go just a couple of shades darker than your wall colour for a subtle, understated look or make maximum impact by choosing a dark, decadent tone for greater contrast.
An easy way of sectioning off a small area for a dressing table or work zone, just slot in a slimline desk or console table to fill the space and add a stool or chair to sit at.
13. Create ombre-effect shelves in an alcove
Make a feature of simple floating shelves by painting the walls behind in tonal shades. Take colours from the same family, starting with the darkest tone at the bottom and going lighter as you go upwards, to give an ombre effect. Soft shades of green, create a calm, tranquil feel, with a display of house plant ideas, greenery and ceramics in similar tones.
14. Set up a serving nook
Put a narrow dining room alcove to good use by slotting in a set of slimline shelves. Use short lengths of kitchen worktop or scaffolding planks, resting on simple wooden brackets fixed to the wall. Slot in a trolley underneath and fill shelves with tableware, serving kit and condiments to save a trek to the kitchen each time you need something.
15. Boost bedroom storage with neat built-ins
Ease the pressure on wardrobe space by making use of alcoves for an extra bedroom storage idea. Use a couple of Ikea Platsa freestanding cabinets (minus the feet) and repurpose as wall-hung storage - use hidden fixings inside to secure them to the walls. Kit out the interior, depending on what you want to store - add shelves for folded items or a short clothes rail to hang shirts and blouses.
16. Slot slimline shelves in at the end of a bath
Boxed-in pipework can leave awkward nooks for small bathroom ideas. Turn unused areas into a storage opportunity by adding narrow shelving and using the space to store soaps and toiletries. Paint shelves to match panelling or woodwork to give a bespoke, fully-fitted look.
17. Create an entertainment unit
If you have a deep recess in your alcove, why not make the most of it by using it to house your TV and do away with a traditional entertainment unit? Just ensure the bottom shelf has enough height/width to accommodate your existing set, or consider investing in a new one that does. Or if you're looking for a ways to hide a tv you could add doors to conceal the TV, painting the doors the same colour as the surrounding alcove colour.
18. Create a cosy reading corner
An alcove is a natural spot for a reading corner idea, a little oasis away from the hustle and bustle of a busy family home. Add a chair, a table where you can rest a cup of tea or glass of wine, and shelves for books. Paint the walls a darker colour – and the shelves, too, so they don't distract – that will draw you in to this cosy sanctuary.
Make sure there are cushions and throws so you can cuddle up. Soft task lighting works best to keep this corner cosy, choose wall lights or a table lamp to highlight the corner.
19. Choose a classic treatment with built-in bookcases
The go-to solution for living room alcoves is to fill them with built-in storage. It's a no-brainer if you live in a period property, although there are better solutions if you prefer a contemporary look.
In this smart grey living room the owners have coordinated the look by painting the chimney breast in the same colour as the furniture.
20. Build in a space-saving bed
Attic spaces can be incredibly difficult to furnish – especially when you have to negotiate a sloping roof. But this attic bedroom idea proves that the task is far from impossible. This deep alcove is the perfect spot for a bed, and the narrower nook within it has been filled with shelves.
Extra bedding can be stashed in the large drawer under the mattress, and a simple wall-mounted light negates the need for a bedside table. As examples of maximising space go, this room is up there with the very best.
21. Measure up for a dresser
Building kitchen furniture around an alcove can be tricky. So why not make things easy for yourself and pop a dresser there instead. You might be lucky enough to find an off-the-peg design that fits perfectly into the gap. Failing that, you could contact a carpenter or bespoke kitchen company to build a made-to-measure piece for a smart kitchen storage idea.
22. Create a nook for bathroom essentials
The reality is, a little bit of storage next to your WC can be extremely practical. A simple shelf makes the most of an awkward bathroom alcove or recess, providing a savvy bathroom storage idea. Start with a basket or bucket of loo roll underneath so that you're never caught short – then a few accessories on the shelf above. This might be a good spot to store nappies, extra hand towels and wet wipes.
23. Move your bed into the alcove
Make bedtime extra cosy by positioning your bed within an alcove. Painting the wall behind in a feature colour makes it appear almost as an extension of the headboard. Instantly, a simple divan becomes so much more with this thoughtful DIY headboard idea of sorts.
24. Be practical in a guest room
Attic spaces are always a bit awkward, but you can turn these odd angles and alcoves created by boxed-in pipework to your advantage. In this loft conversion idea, they make up a natural room divider between a cosy guest bed situated under the eaves and a handy bedroom basin and dressing area. Painting the alcoves in different colours enhances the zoned feeling still further.
25. Get creative with how you display within the space
Don't leave your alcove walls empty - they're practically begging for statement artworks to be hung on them. Whether you create a personal gallery with multiple pictures, or go bold with a single piece that continues your colour scheme - as here - your living room will benefit. Add interesting diagonal shelves to further the artistic impact.
See, those alcoves do have a design benefit, beyond your standard storage solutions. It's time to get creative and update your space... Question is, which room of the house are you going to tackle first?
26. Take cupboards from floor to ceiling
Take a leaf out of the book of early 20th-century houses, which often featured built-in bedroom storage like this. Floor-to-ceiling, flat-fronted wardrobes streamline the space, look crisp and clean and keep clutter hidden away. What more can you ask for? Because you are working with a recessed alcove space the cupboards won't eat into the bedroom floor plan – because the space is already set back from the wall for better alignment.
27. Pop in a mini bar
If you don't have space for a cellar, but do have a penchant for wine, why not make way for your bottles in the most sociable of spaces – the living room. The cabinet above has plenty of space for wine and glasses, and frees up precious space in the fridge and kitchen cupboards? This bar idea is perfect for when friends and family come round because it provides a clear area for people to get the drinks in.
28. Make space for pampering
The combination of a bay window and a fireplace alcove needn't cause excess design difficulties. Work through it by creating a neat little beauty or work area like this, which benefits from the natural light filtering through the adjacent window.
A pale wood desk and metal tolix chair combine for a smart country-style feel, while a single large art print on the wall behind the desk enhances the sense of this being a separate space.
29. Camouflage awkward recesses with pattern
Don't need extra storage, and want to pretend your alcoves don't actually exist? Use a wallpaper to camouflage them into a feature wall idea, with a fireplace at the centre of the scheme.
Retro prints like this one work well – busy enough to distract you from the different depths of the wall, it also matches the fireplace tiles, and almost seems to pull the walls forward. Oh, and don't go hanging pictures or shelving on it - this will just confuse things!
30. Opt for freestanding storage
Built-in alcove storage can look quite traditional in a period property, which is great if that's the look your after but if you want a more modern finish, freestanding storage might be a better fit for you (excuse the pun). That's not to mention it can be costly to have bespoke built-in storage, making freestanding a great budget solution.
Use smart paint choices to recede your shelving into an alcove recess - visually, if not physically. For instance, here the grey tones of the wooden shelving blend with the dove grey shade on the chimney breast, keeping the focus on the rest of the decor, as opposed to the stacks in the alcoves.
31. Turn a recess into a dressing area
As good idea for little ladies as it is full-grown women, creating a dressing area will make picking outfits for the day ahead an organised and enjoyable occasion. Include a chair for 'dumping' in case you're indecisive over fashion choices, and full-length mirror for taking it all in.
32. Use the space for a shower
Use a bathroom recess to your advantage and install a streamlined shower enclosure (in an ideal world, it's in addition to a beautiful freestanding bath!). Simple metro tiles and a classic glass shower screen make for a neat unit that adds to the overall feel in this luxurious bathroom.
33. Build in a seat
In an old farmhouse kitchen, where the stove has been removed, turn a brick chimney into a casual seating area. This area is ideal for guests to sit and chat with you while you're cooking. A wooden beach seat, a scattering of comfy cushions, and this dead space takes on a whole new lease of life.
What can you do with an alcove?
Alcoves don't need to be an unloved awkward part of your home that you don't know what to do with. There are lots of options to turn them into clever, unique spaces, from a reading corner, to a home office, to a kitchen pantry. However, how far you go with your alcove ideas, depends on your needs budget and which room it is in.
'Using alcoves in your home might seem like a design head-scratcher at first, but there is so much you can do with these unique little spaces to transform them. From function to feature, alcoves can become a beautiful accent in your home.
'Alcoves can soon become cosy corners with the right amount of atmosphere. Think twinkly lights, candles, super soft throws, and a singular love seat where you can sit back and unwind,' says Sam Greig from Swoon.
'Functional alcoves such as radiator cubbies can seem tricky to navigate, however, they are a great base to build something creative into. If you have a radiator in your hallway for example, why not build a feature display by adding a slimline desk above the fitting, and adorning it with chic black-and-white family photographs, a letter stand, and a key hook element? The perfect place to host shopping lists, mail, car keys, and lanyards – a hallway storage feature is an easily installed, yet highly functional addition to your home.'
Get the Ideal Home Newsletter
Sign up to our newsletter for style and decor inspiration, house makeovers, project advice and more.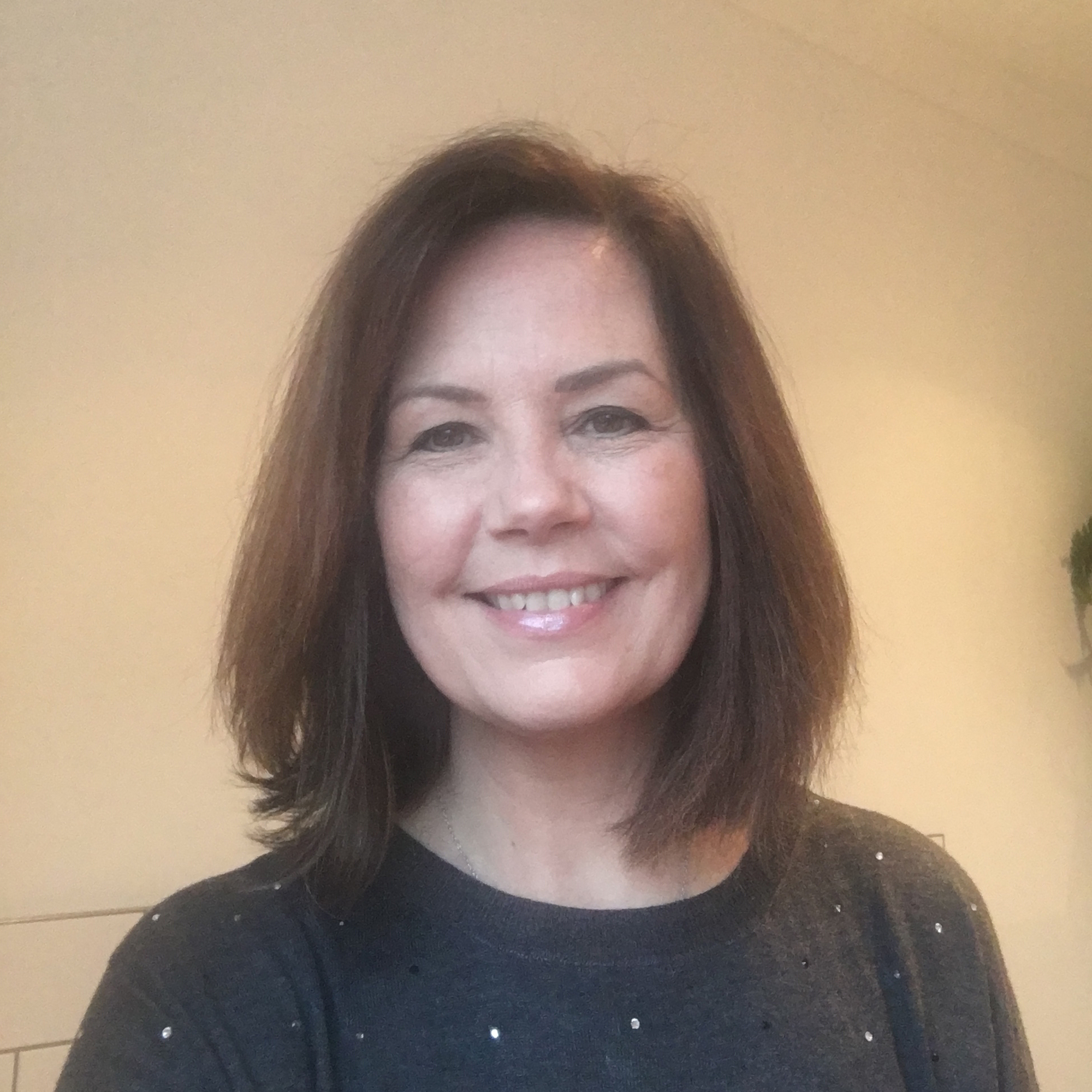 Lisa is Deputy Editor of Style at Home magazine and regularly contributes to sister title Ideal Home. She has written about interiors for more than 25 years and about pretty much every area of the home, from shopping and decorating, crafts and DIY to real home transformations and kitchen and bathroom makeovers. Homes and interiors have always been a passion and she never tires of nosying around gorgeous homes, whether on TV, online, in print or in person.