This is the only time you should paint kitchen cabinets the same colour as walls - according to designers
Colour drenching is the newest paint trend, but should it extend to your kitchen?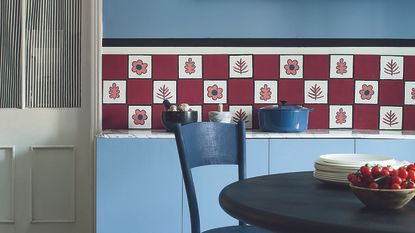 (Image credit: Annie Sloan)
At a time when we see colour drenching taking over interiors, it might lead you to question whether your kitchen cabinets should be the same colour as walls too. Choosing a kitchen design can be a difficult task, and there are a few important aspects to consider. From the layout to the style of cabinets, you'll want to nail these down before you select a kitchen colour scheme.
Arguably the most fun part of the kitchen planning process, the colour is the first thing that people see and will have a huge impact on how your space reflects your taste. But while you're choosing the colour of your cabinets, whether this is a pared-back white kitchen scheme or a daring black kitchen design, you'll also need to decide on the colour of your walls.
So should your kitchen cabinets be the same colour as your walls? We've asked kitchen designers to weigh in for advice on choosing either route - although there's never a right or wrong answer.
Should kitchen cabinets be the same colour as your walls?
When it comes to designing a new kitchen, the sheer amount of possibilities for colour and cabinet styles are endless. So where do you even start?
While kitchen trends offer some initial inspiration on the shades that will make your home look professionally designed, a kitchen is a big investment so you'll want to make a choice that will last for years to come. Balancing trending tones such as Dulux's Colour of the Year, your taste and the layout of the room (that will impact whether light or dark is best) will enable you to choose a colour that is just right.
Once you've established your kitchen colour combinations (or maybe just one statement shade), you'll likely be wondering whether to deck out the entire space or keep it to just the cabinets.
There are benefits and drawbacks to each decision, so it will largely boil down to what works for you. We've weighed up each side with help from kitchen experts so that you can figure out which option suits your home.
When should you match the cabinets to the walls?
Colour drenching, the popular paint trend that involves drenching an entire room (yes, even ceiling and architraves) in the same shade as your walls. It creates a premium effect that is warm and enveloping, and tends to work best with dark shades for a more dramatic look.
Unsurprisingly, the same rule is generally true when matching kitchen cabinets to walls. This is a technique that is at its best when cabinets are either in a strikingly bright colour or a deep, rich hue, like black or a damson red.
'If there is a bold colour going onto islands, base units and tall cupboards housing fridges, freezers and pantries, we like to have the wall cabinets painted the same colour as the walls. This allows for the overall feeling to remain restful and clean, without compromising on splashes of colour and boldness on the other units,' recommends Alice Crittall founder of Crittall Interiors.
It's also a helpful colour technique for enhancing the sense of space, as matching cabinets to walls can help draw the eye upwards to make a room feel larger.
'Matching your kitchen cabinets to your wall colour is an option, but not obligatory. Coordinating them can establish a cohesive and streamlined look, which is particularly effective in small kitchens, as it can make the space appear larger,' says Jen Nash, head of design at Magnet.
'This approach can also work well in open-plan areas where consistency is desired between the kitchen and the surrounding space.'
William Durrant, owner of Herringbone, adds: 'When it comes to making your kitchen colour and wall colour work together we enjoy different tones of the same colour - think light pastels with darker tones, this not only makes the cabinets stand out but it also adds a relaxing and welcoming atmosphere.'
When should you contrast the cabinets and walls?
The more common approach to designing a kitchen is to have the cabinets a different colour to the walls - typically with a mix of light and dark.
'The dark with the light is a lovely combination that brings a pop of colour that is evened out by the lighter calming pastels. It adds interest whilst keeping the space warm and soothing,' adds William. 'A contrast colour adds interest and creates a brighter space, it's all about getting the perfect match.'
Jen also advises that 'contrasting cabinets and wall colours can add visual interest and depth to your kitchen design. It allows you to play with different colour combinations, creating focal points and highlighting specific areas.'
However, ultimately, deciding whether to contrast kitchen cabinets to the walls comes down to personal preference, and how much of a statement you want to make in your home.
'Whether or not kitchen cabinets should be the same colour as the walls is a matter of personal preference. Some people prefer a monochromatic look, which can create a sleek and unified aesthetic. Others prefer a more eclectic style, which can add visual interest and personality to the space,' says Michael Rolland, Managing Director at The Paint Shed.
Mixing and matching the colours in your kitchen to have a different shade on your cabinet and walls is the most typical approach, partly because it's simpler to integrate into your home. It means you can still opt for a fun colour without over-committing, instead breaking it up with a lighter or darker shade on the walls to add dimension.
The conclusion
So should kitchen cabinets be the same colour as walls? The bottom line, says Jen, is that 'the decision should align with your personal style and the atmosphere you want to create in your kitchen.'
'Whether you choose to match or contrast, it's important to consider the overall colour scheme, lighting, and other design elements to ensure a harmonious and aesthetically pleasing result.'
The decision largely lies in considering the shape and size of your kitchen, as well as how much natural light it gets, along with how much of one colour you want. Once you've established if your kitchen would benefit from a colour-drenched scheme, you can pick your shade and start transforming your cooking space.
Get the Ideal Home Newsletter
Sign up to our newsletter for style and decor inspiration, house makeovers, project advice and more.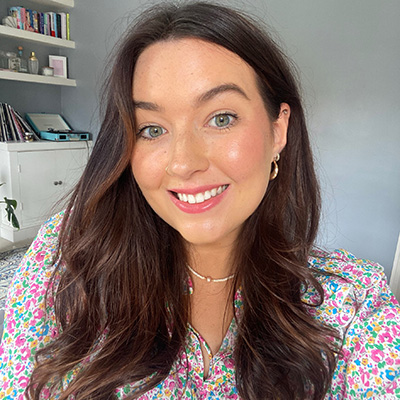 After starting out her journey at Future as a Features Editor on Top Ten Reviews, Holly is now a Content Editor at Ideal Home, writing about the best interior ideas and news. At Top Ten Reviews, she focussed on TikTok viral cleaning hacks as well as how to take care of investment purchases such as lawn mowers, washing machines and vacuum cleaners. Prior to this, Holly was apart of the editorial team at Howdens which sparked her interest in interior design, and more specifically, kitchens (Shaker is her favourite!).