Kitchen coffee stations are the home trend of the moment – this is why you need to be adding one
Lust-worthy kitchen coffee stations are all over TikTok and Instagram – and we can see why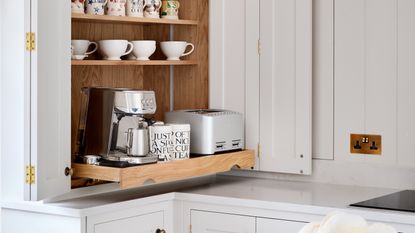 (Image credit: Davonport)
There's a new highly desirable kitchen idea on the block that we're seeing all over social media done in the most visually pleasing, lust-worthy ways. Turns out that the reading nook trend is not the only nook in town - the coffee nook, aka a beverage nook or a kitchen coffee station is the latest kitchen feature on everybody's wish list. Ours very much included.
This highly desirable coffee bar idea for the kitchen is tied to coffee culture's rise in popularity. That, and more people working from home or hybrid ever since the pandemic. Insta and TikTok girlies (and boys too) jumped on the trend, creating enviable kitchen coffee station set ups. Which made us think - what is the best coffee corner arrangement? And what are the essentials? Let's see what the pros are saying.
Kitchen coffee stations
TikTok is awash with clips showing the creation of perfect kitchen coffee stations. This video by Norwegian Julie Braten (@julieebraaten) using solely Søstrene Grene products is just one of many, but boy, is the result cute or what?! And the good news is that you can easily recreate it because you can finally shop Søstrene Grene online.
Many of our favourite celebrities have jumped on the bandwagon, too, from David Harbour and Lily Allen to the one seen in Lioness footballer Millie Bright's shaker kitchen makeover.
As well as just looking aesthetically pleasing, there are actual benefits to having a dedicated coffee corner. Having organised kitchen worktops is one good reason to bear in mind.
'Instead of cluttering the kitchen work surface with coffee-making essentials, having a designated area for all things beverage-related keeps everything organised and easily accessible,' says Alex Gort-Barten, director of kitchen appliance brand Dualit Ltd. 'From coffee machines, milk frothers and grinders to mugs, teas and sweeteners, everything can be neatly arranged within easy reach.'
Then there's the creating a ritual out of making a hot drink at a dedicated space. 'We've noticed the rise in the popularity of having a beverage corner has mirrored the rise in people working from home,' Dave Young, founder of HUSK kitchens. 'Making yourself a warm drink has become a lot of people's repeated rituals throughout the day, so making this space feel a little more special and organised just adds to the ritualistic time-out enjoyment.'
Along with coffee culture becoming more prevalent, the nation's love of home entertaining also plays a role in the popularity of coffee corners.
'As entertaining at home becomes an integral joy of modern living, so has the popularity of appliance nooks,' notes Jo Jackson, head of product management at luxury home appliance brand, Fisher & Paykel.
'Acting as an extension to the kitchen, a coffee nook expands social possibilities by offering a dedicated space to make and enjoy coffee with loved ones, meaning you never have to leave your guests' table when in need of another drink.'
Ady Heaton, head of design at kitchen manufacturers Howdens, adds, 'It also supports blending kitchen, dining and living spaces to create a more harmonious living space.'
Where can you put a coffee nook?
Coffee nooks are a popular kitchen feature but it can also be integrated into a living room.
'Coffee corners are one of the most requested features of the bespoke kitchens we design,' begins Richard Davonport, managing director at Davonport. And while he says that clients' preference whether they want their coffee nook on display or hidden is split 50/50, he has a recommendation of his own.
'To design the best coffee corner, we'd recommend having it hidden out of sight so that it keeps your kitchen clutter free. A pull-out shelf is a must with your coffee machine on it so you can easily pull it out and use it without having to lift it out.'
But a coffee station is not reserved solely for large kitchens. And it doesn't have to be a built-in affair, which can get pricey. It can be just as easily made part of a small kitchen idea on a budget according to Zoe Turner, head of brand development and marketing communications at tableware and cookware brand Denby.
'Even in small homes, setting up a coffee bar can be as simple as utilising an empty sideboard or kitchen countertop. Maximise space by adding shelving for storage jars and ingredients and conserve counter or cabinet space for larger equipment.'
What are the essentials for the perfect kitchen coffee station set up?
Firstly, consider the practicalities.
'Make sure you have electrical sockets fitted at the back of the coffee corner so that you can plug in your machine,' Richard of Davonport points out. After all, even the best coffee machine won't work without being plugged in. And if you have a wireless option then having a handy charging point is equally as important.
Then, of course, your favourite coffee machine or a cafetière is a must. Also give thought to shelving to display all of those coffee bar necessities. 'The best coffee corner set up is having your beautiful mugs and cups on display on shelves above your coffee station,' says Dave of HUSK kitchens.
Zoe of Denby chimes in, 'As well as setting up shelves, install a mug rack to both save space and show off your beautiful drinkware at the same time.'
She adds a few more useful gadgets to the list, 'A coffee grinder as grinding the beans just before brewing will greatly improve the taste of the coffee; electric or handheld milk frother; and a cocktail shaker. While they may seem more at home in a bar cart, cocktail shakers are great for making iced lattes. In the evenings, you can switch things up to create a delicious espresso martini.'
Hopefully, we don't need to tell you to get a range of beautiful mugs, cups and glasses, as well as a range of teas and coffee stored in an airtight container. That goes without saying.
Get the Ideal Home Newsletter
Sign up to our newsletter for style and decor inspiration, house makeovers, project advice and more.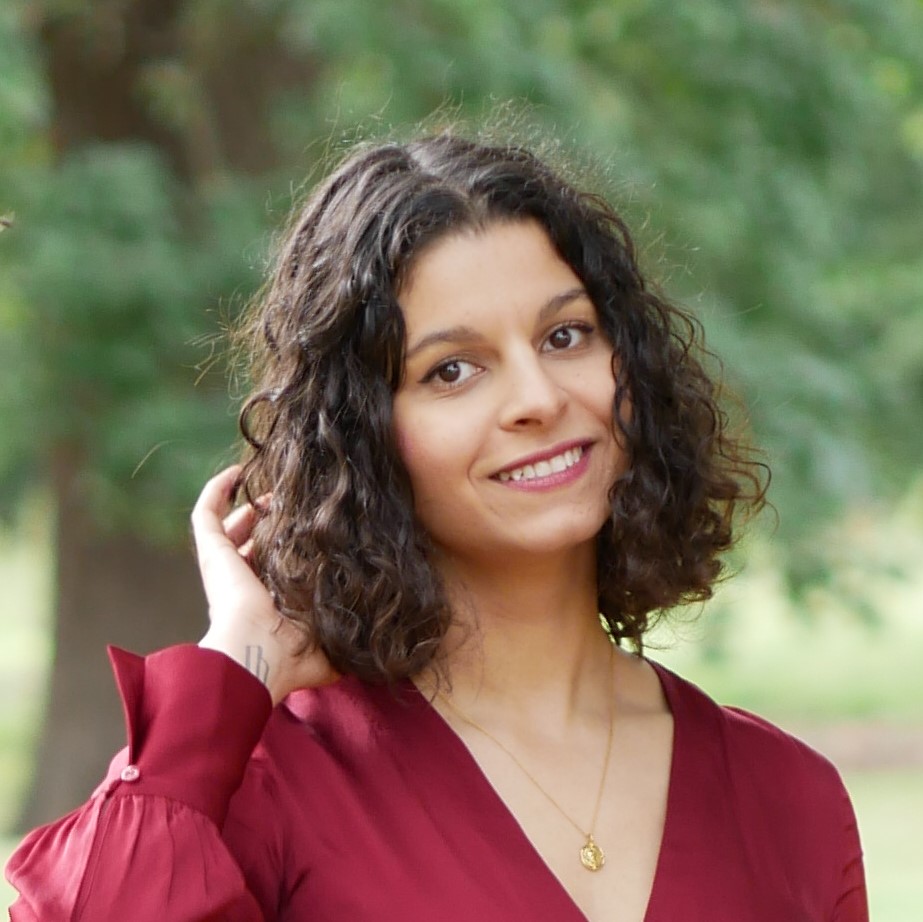 Sara Hesikova has been Ideal Home's News Writer since July 2023, bringing the Ideal Home's readership breaking news stories from the world of home and interiors. Graduating from London College of Fashion with a bachelor's degree in fashion journalism in 2016, she got her start in niche fashion and lifestyle magazines like Glass and Alvar as a writer and editor before making the leap into interiors. She feels the two are intrinsically connected - if someone puts an effort into what they wear, they most likely also care about what they surround themselves with.