Living room ceiling ideas – perk up your 5th wall with our expert advice
Are you neglecting your 5th wall? Take advantage of this key area with our living room ceiling ideas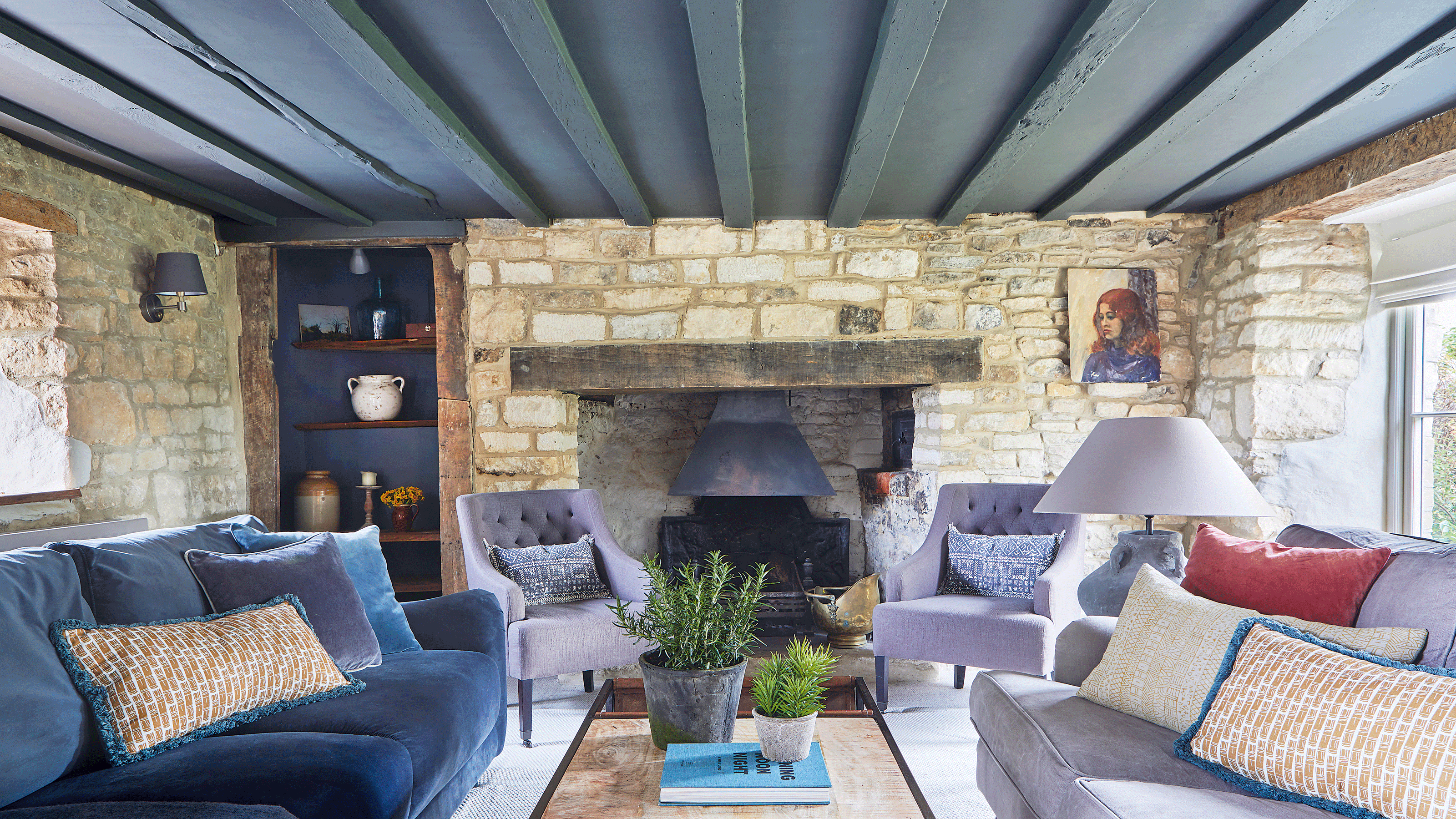 (Image credit: Future PLC / Brent Darby)
We've a lot to thank the Victorians for – they certainly embraced decoration and left us with beautiful cornicing and stunning ceiling roses on our ceilings – if you're lucky enough to have these original elements in your home they're a great starting point if you're after living room ceiling ideas.
Painted ceilings and overhead decorative flourishes used to be a standard part of living room ideas. If you're wondering want the limits of decorating a ceiling just think of all those fabulous frescos painted by Michelangelo. While we're not suggesting you opt for a full ceiling mural (but power to you if that's your vibe), the point we're trying to make is that it's only really been in the last 50 years or so that they've become smooth and in most cases, white blank spaces.
'A ceiling is like a box of hidden treasure in every house that people are just beginning to discover, ' says Marianne Shillingford, creative director at Dulux. 'We spend so much of our lives looking ahead at a screen or down at our feet that we forget the beauty which lies just above our eyebrows. Ask any architect or city tour guide and they will simply say 'look up, it's where the best bits are.'
Marianne Shillingford's core objective in her role is to help people to be more confident about using colour in their projects. That might involve everything from working on new colour ranges and tools to writing press features and recording videos. She also works on delivering practical training in our Dulux Academy and seminars at trade events.
Living room ceiling ideas
From stand-out sculptural pendants and skylights, to wallpaper and paint, there's something for everyone with our living room ceiling ideas. It's time to ditch the white and make your 5th wall as fabulous as the rest of your scheme.
1. Unearth your beams
There's nothing more beautiful than making a feature of authentic beams. Full of history and character, they add warm to a white scheme and of course, a fabulous decorative aspect to the ceiling.
Make yours a feature by painting the ceiling white inbetween them – if you want to incorporate pattern then use it sparingly on the walls or in the form of cushions and throws.
'Where a space features an abundance of original architectural detailing or natural textures, consider adding a botanical wallpaper to compliment these elements,' says Ruth Mottershead, creative director, Little Greene. 'Designs evocative of nature work well with exposed brick, rattan and natural wood finishes for an interior that brings the atmosphere of the outdoors inside.'
2. Match your ceiling to the walls
If you love cohesion then consider using the same living room colour scheme on your walls and ceiling. It doesn't have to be a complete colour drench (when walls and woodwork are painted the same colour) you can be selective so it's not all-encompassing.
'Creating a cohesive colour scheme between the walls and ceilings in the living room helps to elevate the overall aesthetic of the space,' explains Dominic Myland, CEO of Mylands. 'Opting for a muted primary colour like Walpole™ No.42 will help to maintain the brightness of the room while also fostering a sense of continuity and visual flow between the walls and ceiling.'
3. Consider a canopy
If your living room is in a conservatory space then your 'ceiling' will be glazed. Turn this into a design feature by hanging a canopy that allows the light to still come through.
'A canopy is a great way to add interest to your ceiling, working particularly well in open-plan and large living spaces,' suggests Francesca Hadland, styling expert for Bridgman. 'Canopies can infuse warmth into any room by giving it a cosier and more intimate look and feel. Opt for natural materials in your furniture like wicker, rattan and linen, to enhance texture while adding effortless style.'
4. Be bold with a painted ceiling
One of the most popular living room ceiling ideas is painting your ceiling in a colour. It could be that it's your main focal point and the walls are white, or you choose a complementary or contrasting shade to your wall colour.
Using the colour wheel will help you choose shades that look great together. Pink and green are always a winning combo, you could use them either way round. Choose similar tones so neither colour stands out, rather they're 'even' in shade instead.
5. Apply shiplap for a textured look
For a coastal living room style feel consider a shiplap on your ceiling. Different to tongue and groove – though that's an idea too – shiplap has more of an interlocking edge detail that creates a flatter surface, making it waterproof if done right. You might see it in older houses and outbuildings on the coast.
It's increasingly been used as a decorative aspect and it looks great painted white, but a colour could be used too.
6. Add a glossy finish
Matt emulsion might be having a moment, but there are so many different paint finishes that can cast a completely different look when used on a ceiling. Patrick O'Donnell, brand ambassador at Farrow & Ball suggests using full gloss paint on a living room ceiling for enhancing light in a room.
'Adding the lux shimmer of full gloss to a ceiling has a multipurpose. At its most practical it can help bounce light around a space, especially at the paler end of the spectrum, creating ethereal reflections in a dramatically sophisticated way,' he says. 'Or for a full explosion of glamour, a rich dark colour adds a superb talking point, but the latter option is best suited to higher ceilings.'
7. Lighten up with a skylight
More of an investment than paint we admit, but the results can be striking. A skylight can be really transformative in a living room that's small and dark and they work very well in open-plan spaces.
While a simple rectangle will look good, there are a whole host of different designs to choose from. For example, a pitched skylight with a pyramid design will add height and is eye-catching in its design, transforming your ceiling in an instant.
8. Wallpaper your ceiling
Have you ever thought of wallpapering your ceiling? It's a fabulous way to add not only colour, but personality and pattern to your living room.
It's more transformative than simply painting a colour, and you can then pick a shade from the design to use on you walls.
If the thought of having a bold print on your ceiling sounds scary, remember you can opt for a subtle texture or stripe too.
9. Hang a sculptural pendant
If painting and decorating your ceiling sounds more time consuming than you'd like, then consider investing in a striking pendant instead. We're not talking about a small design here – go all out with a light that's generous in size and will be the focal point of your living room.
'A statement pendant light can transform an ordinary living room into a captivating and stylish space,' says Jo Plismy, designer and founder, Gong. 'Opting for a hand-crafted sculptural design made from unconventional materials will add a touch of uniqueness and using an oversized pendant will create a sense of grandeur, making the space feel more impressive and inviting.'
They don't always have to be overly expensive, either. A lot of your favourite high street brands have gorgeous options that you can use with home decor disount codes to reduce the price.
10. Bring the ceiling colour down to the walls
One of our favourite paint tricks is to bring the ceiling colour down to at least the picture rail, or further. It's a great interior design trick for high ceilings if you want your living room to feel cosier.
'Adding colour and pattern to this neglected space completely changes the look and feel of a room and the impact it has is very different and completely delightful,' says Marianne Shillingford, creative director at Dulux. 'You could try painting a simple block or disc of colour around a light fitting, or take a band of colour up the wall and across the ceiling.
The possibilities are endless and fun, though can be daunting if you tackle ceilings with the wrong tools and paint. Invest in a good ladder or step up, an extension pole for your paint roller, good decorators masking tape, protective goggles and a paint that covers in one like Dulux Simply Refresh.'
FAQS
What shall I put on my living room ceiling?
Painting your living room ceiling is perhaps the cheapest and easiest option. Or if you have more time, budget and you love an easy DIY project then consider applying wall panelling or a wallpaper idea.
The advent of peel-and-stick wallpaper and paste wallpaper have made it easier than ever to transform even your ceiling with a splash of pattern.
How do you make an interesting ceiling?
'Let your imagination run wild,' says Marianne. 'Try a colour on the ceiling like Bright Skies which will make the room appear bigger and border with a complementary organic shade like River Valley or Fresh Foliage which you can bring down a little way onto the walls.
'If you are ambitious you could also try a soft tonal checkerboard effect or soft wavy lines in different sheen levels of the same colour like matt and gloss.'
Get the Ideal Home Newsletter
Sign up to our newsletter for style and decor inspiration, house makeovers, project advice and more.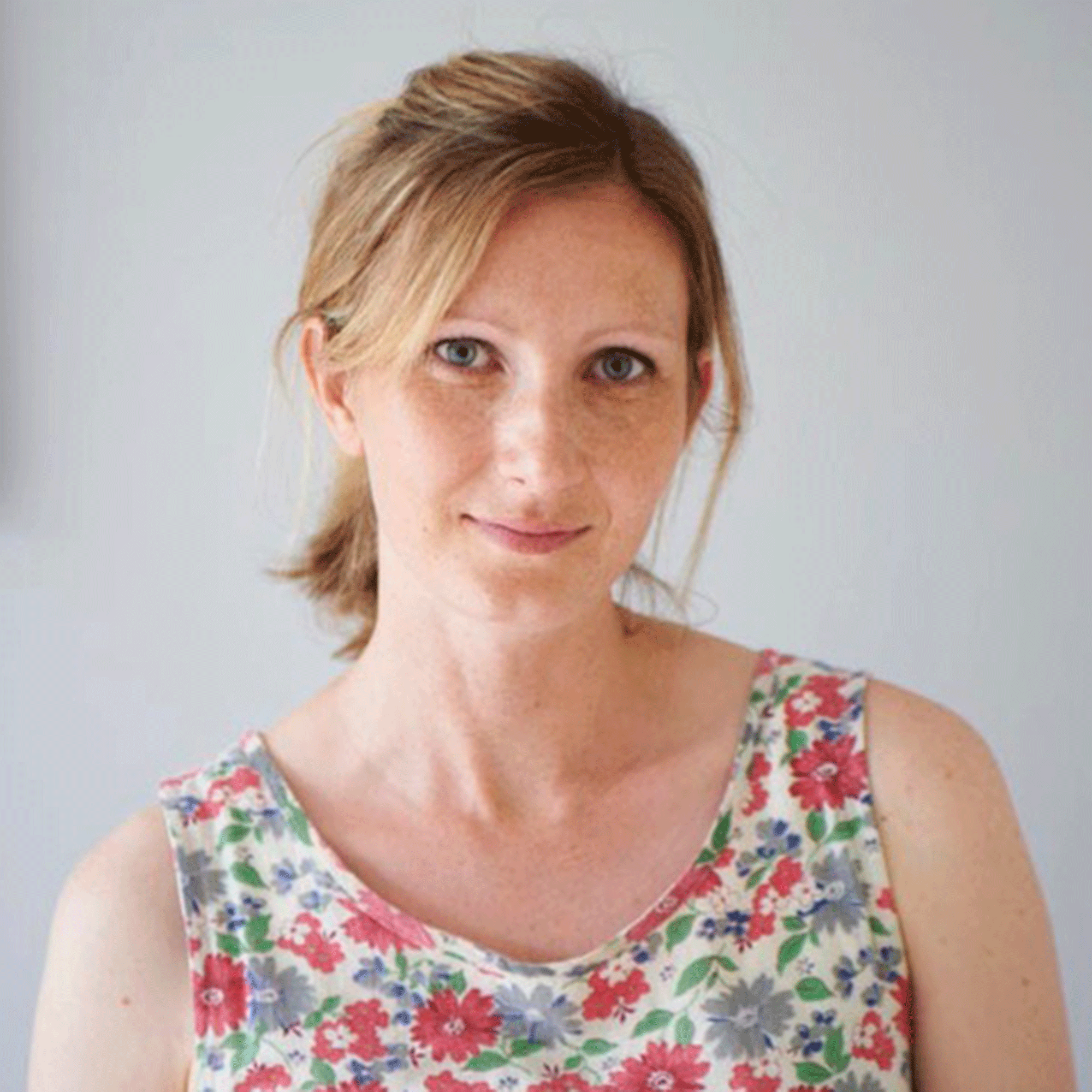 Sophie has been an interior stylist and journalist for over 22 years and has worked for many of the main interior magazines during that time, both in-house and as a freelancer. On the side, as well as being the News Editor for indie magazine, 91, she trained to be a florist in 2019 and launched The Prettiest Posy where she curates beautiful flowers for modern weddings and events.