Green living room ideas – redecorate and invigorate with the colour of the season
Introduce a touch of nature to your home with these gorgeous green living room ideas for a laid-back, soothing feel
Decorating with green has never been so popular, as we strive to welcome the calming influences of nature indoors. Green living room ideas are a popular choice for invigorating our living spaces. In all glorious shades a soothing green is as calming as it is strong, able to make a gentle statement in any style of decor.
Whether you plump for the drama of forest green, go for playful lime green accents or keep it classic with a soft sage-green, there's a look here to inspire every living room idea – big or small, blessed with light or lacking it.
Green living room ideas
'Bringing the elements of the natural world into our interiors encourages personal growth as well as evoking a feeling of calm,' explains Farrow & Ball's colour curator, Joa Studholme.
'All greens reinforce our connection to nature and create the perfect welcoming start to the journey through your home'.
Our naturally brilliant green living room ideas are here to inspire your living room colour scheme and decorating journey.
1. Reflect nature with an earthy green
Use an earthy toned green to invite in an element of the greenery from the garden beyond.
'The olive-coloured Sap Green is perfect for those who want to embrace a stronger colour with a mid-century modern feel,' says Joa Studholme at Farrow & Ball. 'But still stay in touch with nature and benefit from the protective and grounding attributes of using green in the home.'
An organic shade of green is ideal when used in small living rooms as it creates a 'richer, more vital atmosphere.'
2. Balance the atmosphere with forest green
In a bright space, a smart living room paint idea is to coat the walls in a flat matte forest green colour, as this will dial down the glare. It also promotes a mellower mood that's perfect for a room you just want to relax in at the end of a long day.
Cocooning in the winter and cooling in summer, this serene shade of green looks great balanced with equal amounts of flannel grey.
Yellow is the perfect accent colour here – just occasional hits prevent deep greens feeling too dark and gloomy.
3. Pair olive green walls with Millennial pink furniture
Pink and green should always be seen! As opposite pigments on the colour wheel, these two colours are the perfect compliment to one and another. This modern living room features stunning pink velvet accent chairs, beautifully offset against the chalky green paint colour on the walls.
The brass highlights, from the chair legs and the wire coffee table also add a touch of glam. On a practical note, metallic touches help to pick up reflection from the light, helping to stop the matte scheme from feeling flat.
4. Let deep green accents enrich without commandeering
Take your living room to dreamy depths without overwhelming your space in overly dramatic effect, with a few cleverly considered accent pieces.
Anchor green goddess style with a large hero piece of furniture, for example a sofa in a plush velvet upholstery, as seen in this white living room. Think exuberant peacock for inspiration. Then simply pepper your space with deep green pops – a task lamp here, a cushion there, all brought together with an abundance of trailing house plants (you can never have enough!).
Fresh white walls and natural living room flooring ideas provide contrast, allowing the verdant glory to really power through and enrich the look and feel.
5. Purify and brighten your scheme with modern succulent greens
Succulents are thought to boast many health benefits, including the ability to improve focus, regulate humidity and purify the air. With such virtues in mind, why not transfer the 'green goodness' into your interior with a palette of soft succulent greens and fresh minty shades for a happy home health kick.
These lighter greens give an energised, modern feel, especially when expressed in a playful fusion of mottled patterns and punchy geometrics. If you're looking for a colour swoon companion, sunbaked coral and blushing apricot are a peachy match.
6. Travel to the tropics without leaving your sofa
Take your space on an exotic, maximalist adventure with a quirky wallpaper design that will elevate, transport and transcend. Definitely one for the Indiana Jones & Lara Crofts of this world, an impressive repeat of jungle leaves in vibrant shades welcomes an extravagant and daring look.
Combine with quirky, gilded treasures for an eclectic feel, or dial down with a softer colourway and medley of rattan and woven textures.
This living room feature wall idea shows the imposing heights of the Cuban royal palm and impressively enormous leaves, translated in a generous pattern, completed with fine details.
7. Mix mineral shades with a palette of blue sky and mint
Embrace an optimistic forecast indoors with a nature-nourishing colour story derived from tranquil waters, buzzing meadows and uplifting blue skies. Grass-to-sky shades reveal new horizon gratitude with a deeper connection to nature and sense of 'we're all under the same sky' community.
With a pause and reflect attitude, tonal shades blend breezily and calmly, reinventing classic pieces with a seasonal influence, shedding new, sunny light in every space.
This slim-armed beauty is just the ticket for tight spaces. An uber-comfy sofa that you can sit in rather than on.
8. Use green in oh-so-subtle ways
A little greenery can go a long way to capturing the optimism of spring in your home. Start by introducing it through fabrics (or wallpaper) and prints featuring frond and fern motifs that create a graceful, romantic look. Furniture in natural wood and elegant metal complete the look.
9. Unify furniture and walls in the same shade
Paint fitted furniture the same shade of green as the walls to create a continuation of space. Rather than highlight the frame of bench seating, this room has cleverly integrated it into the wall so it feels seamless and less imposing. The pretty pink cushions then become the hero of this welcoming seating area.
10. Start with a statement green sofa
Grey may go with anything and blush pink may be pretty. But if you're looking for a siren of a sofa that begs you to sit in it, then we suggest you be brave and go for deep green. This dark hue will draw you in and encourage you to sit and relax – no excuses!
For a snug setting, go equally dark on the walls – either with a matching green or an equally dark inky blue. Metallic accents bring flashes of brightness so the look is never gloomy. Copper is a great accent for a living room as it's glam but has a warm tone that makes a space feel cosy.
11. Express your home's artistic side with brushstroke designs
Creative yet calming, a refreshing turquoise foundation scheme sets the scene for painterly effects in an awash of pastel shades. Here, water-evoking ombre drapes mingle with a faded rug, watercolour lampshade and brushstroke cushions to translate joie de vivre from nature's canvas into a free spirited, imaginative space.
12. Try a trend-proof pattern
Nothing can date a room like an of-the-moment motif, so it's wise to keep it classic. A blurred Ikat or elegant fretwork like this is great for a timeless living room wallpaper idea. It feels effortless for setting off interesting furniture and is easy to mix with other patterns, provided you stick to a shared colour palette.
Buy now: Sanderson Mawton wallpaper, £63 per roll, Wallpaper Direct
13. Encapsulate relaxed country style
Choose classic colours and heritage patterns to stop the look becoming dated or a bit twee. This timeless Morris & Co branch-print wallpaper adds subtle detail without dominating the room. Painting above the picture rail and matching the remaining walls in a matching shades helps to complete the look.
A country living room is the perfect home for a Chesterfield-style sofa. Keep it classic with wool-upholstered armchairs, tartan and lots of natural wood for timeless rustic chic.
14. Bring outdoors in for authentic botanical style
Breathe life into a white decorating scheme with mixed shades of green and displays of real (or fake) plants. An indoor living wall idea is very of the moment, ideal for introducing imaginative house plant ideas to our living spaces.
Our tip is to layer several shades of green for lush contrast – here, the blinds and a throw have been edged in a fresh lime fabric that stands out against the sofa's deeper hue.
15. Combine teal green and tobacco for a classic, confident look
This teal living room shows that the deep shade has the unusual quality of making a room feel cosy and enveloping in winter, but cool and shady in summer. Bring it to life with woods and leathers that have an orangey undertone for a pairing that's direct from nature.
Add a shot or two of indigo blue and whether you create a room that's rustic or glamorous – or somewhere in between – this colour mix will exude quiet confidence.
16. Colour block with on-trend accent colours
If you're willing to be brave, colour blocking can reward you with a stunning and impactful new look. Here, dark sage green walls, a Millennial pink corner sofa and and a mustard yellow armchair and cushions work together. Creating a joyful and welcoming scheme that's never jarring.
17. Keep things fresh with lichen and limestone
Reinvigorate your home with a fresh yet calm palette of pale green and soft beige. Found in nature, these airy shades are easy partners. Use an equal mix of the two, as shown in this neutral living room idea. Then add shots of bright white to stop them looking murky.
Subtle colour rises need pattern for interest, so work in textural and botanical prints, and use faux or real flowers to underline the colour palette's natural inspiration.
18. Explore the palette of an English country garden
A lot of the latest green looks are bold, daring and edgy. But if you're looking for something less intimidating, turn to your own back yard for inspiration.
This stunning pink living room idea in the form of a bright sofa is a fresh take on classic rose and sage is as pretty as you like. Though industrial coffee tables on hairpin legs keep things contemporary.
19. Invigorate your space with spearmint and denim
Mint is the perfect colour to give your living space a cool, refreshing vibe. Create an informal, effortless feel by mixing it with relaxed denim blue and slate grey. Then bring the whole palette to life with pops of crisp white, chartreuse and zesty lime.
Make it mellower in winter by switching in accents of navy blue and soft purple.
20. Layer green on green
Shades of green work beautifully together, so don't be afraid to mix light and dark, and both blue- and yellow-based palettes. Here, a green statement cabinet has been set against a wall in a similar tone, to classy effect.
21. Add some zest with chartreuse
Bring in some zing to a darker living room with shots of bright chartreuse. Halfway between yellow and green, it's an uplifting colour that brings a scheme to life.
Don't shy away from using it on walls – this punchy floral-print wallpaper works well as an eye-catching backdrop. Ground the scheme with dark wooden flooring and seating in more muted shades, then add accessories in grey to keep the look fresh.
22. Use green as a charming backdrop to cottage style
This minty shade is on the green side of aquamarine, and is hugely versatile. It works brilliantly with punchy florals, letting them sing out alongside grey-painted furniture or aged oak – either will deliver a classic country style. Or you could give it a twist with deep amethyst accents.
23. Let blue and green be seen
'Blue and green should never be seen' the old adage goes, but we disagree! Mix just about any blues with any green (plus their sophisticated love child, teal) and you've got yourself an effortlessly harmonious blend for a characterful colour scheme.
In this blue living room, we can't decide if the star of the show is the amazing Arts and Crafts wallpaper, that electric blue sofa or the teal coffee table that stands around in the middle of things. The point is, each piece is strong enough to work its own magic within the ensemble.
Get the Ideal Home Newsletter
Sign up to our newsletter for style and decor inspiration, house makeovers, project advice and more.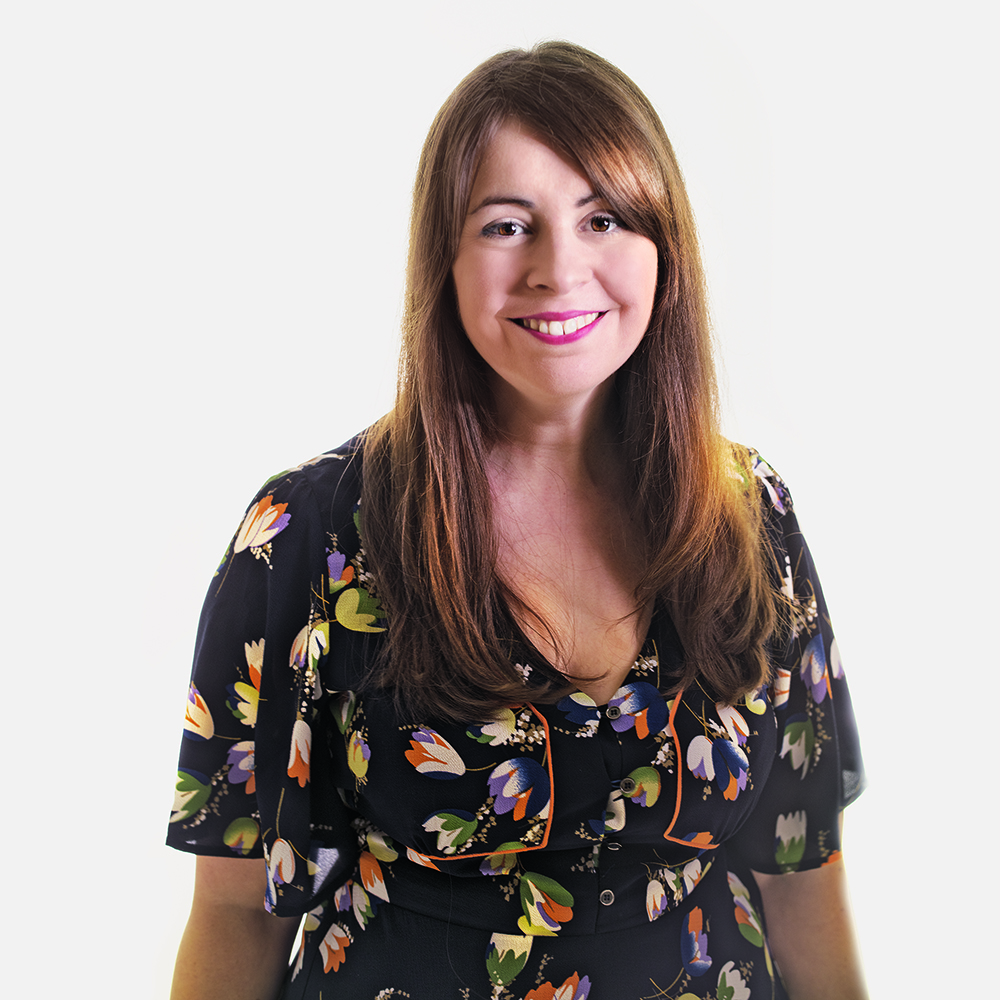 Amy Cutmore is an experienced interiors editor and writer, who has worked on titles including Ideal Home, Homes & Gardens, LivingEtc, Real Homes, GardeningEtc, Top Ten Reviews and Country Life. And she's a winner of the PPA's Digital Content Leader of the Year. A homes journalist for two decades, she has a strong background in technology and appliances, and has a small portfolio of rental properties, so can offer advice to renters and rentees, alike.