Pinterest UK's Head of Home reveals what the most popular Christmas trends this year will be
Pinterest UK's Head of Home Matt Siberry shares the top three festive trends that people are 'pinning' the most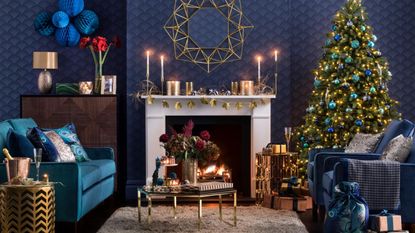 (Image credit: Future PLC/Blackmore Publishing Ltd)
I love Christmas. Some might even say I'm a little obsessed, but in my opinion the sooner the Christmas decoration ideas go up and the jingles start playing, the better. It's a moment when people embrace the festive spirit, and to me there's no better feeling than the sense of togetherness it brings.
Believe it or not, Pinterest users start looking for ways to transform their homes into Christmas grottoes as early as July, and this year searches for nutcrackers, candy canes and other classic Christmas decorations are soaring. Nostalgia is making a comeback in 2023, as people reflect on and take inspiration from Christmases of times past to dress their homes.
There's no doubt that we're all searching for ways to cut costs, while also being mindful of superfluous shopping and waste. Embracing nostalgia is the perfect way to keep costs down, while not missing out on the magic of the festive season. Every year I'm tempted to buy a whole new set of decorations to suit my colour scheme or theme, but this year it's all about being more resourceful with budget christmas ideas and using what we already own (which also adds a vintage flair).
So dust off your box of old baubles – I think there's something really wonderful in using decorations that evoke memories of Christmas with your family. We're also seeing increased searches on Pinterest for vintage and upcycled ornaments. This year, give your treasured baubles a new lease of life with prime position on the tree, repair or repurpose old decorations, or simply make more thoughtful purchases if buying new.
1. Deep reds and emerald greens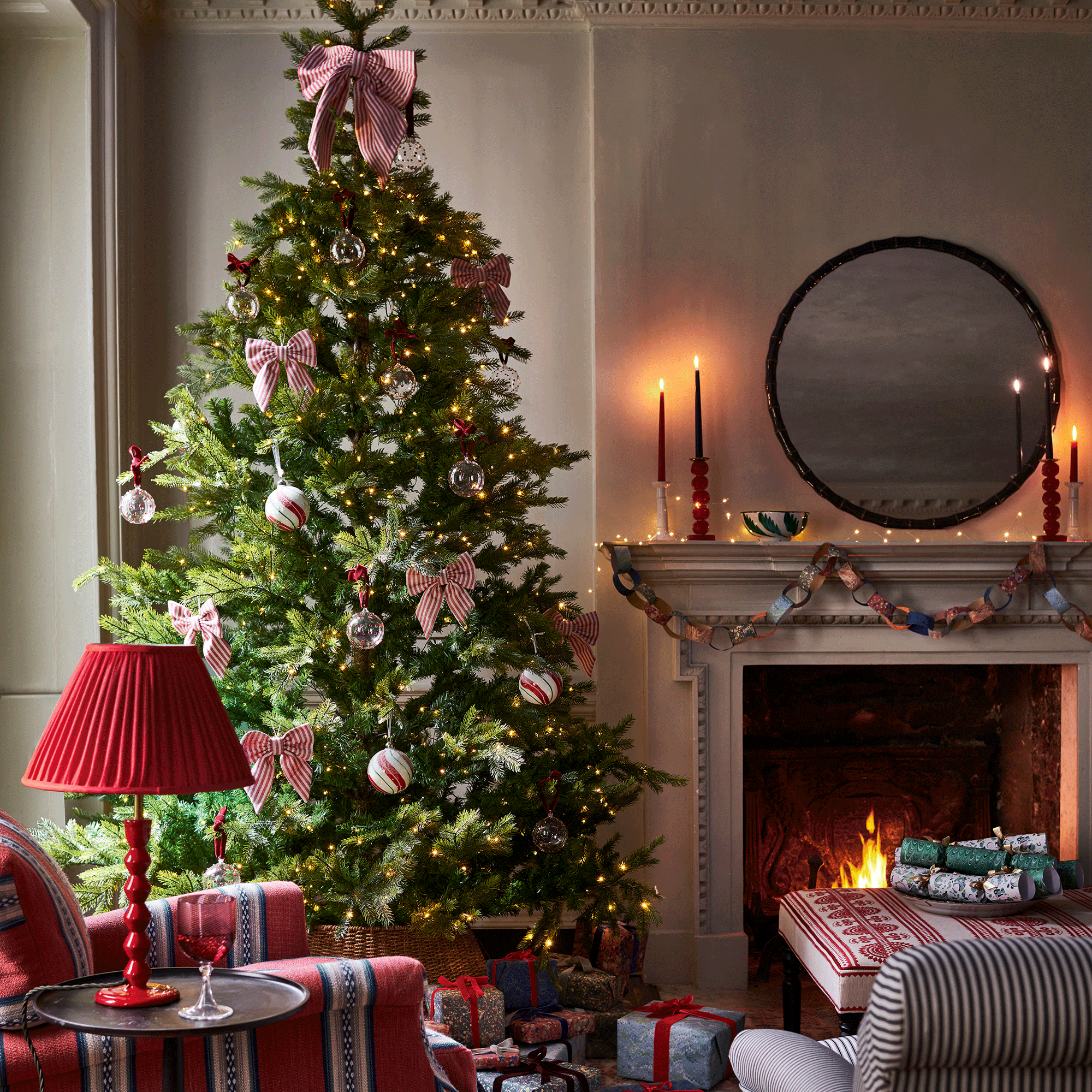 You can't think of Christmas without the colours of holly and Santa himself popping into your head. The one shade of red that is taking over this year as a key christmas colour scheme is burgundy. The deep, dark " green scheme A rich red and " conjures up a deep sense of tradition Homespun decs are ideal for the nostalgic trend jewel-like tone oozes luxury and heritage and is a subtle alternative to the bright reds we've been seeing in recent years.
Green pairs perfectly with burgundy and the two colours combined really do evoke the spirit of a nostalgic Christmas. The fir green of the tree complements the dark red shade, and one of my favourite ways to decorate the tree is adding poinsettias and sprigs of berries.
Similarly, get creative with wreath ideas and add your own burgundy bows, berries and flowers. Deep greens and reds are especially effective in the living room and help to create a cosy ambience when thoughtfully lit in the evenings.
2. Weird & wonderful ornaments
This year, don't worry about perfectly matched decorations as mismatched ornaments are a key Christmas tree trend. This look really lends itself to using your old favourites and embracing those decorations that hold special stories and memories.
Over the past year, we've seen the rise of mushroom décor and this shows no sign of stopping for the festive season. Toadstools are everywhere, particularly in the form of baubles, so expect to see trees decked from head-to-toe in fungi. Other woodland-inspired decorations – reindeer, pine cones and even hedgehogs and foxes – are set to make their way into our living spaces, too.
3. Scandi-inspired look
The maximalist, mismatched décor isn't for everyone, so if you're looking for a more pared-back Christmas display, Scandi style is perfect. Stick to muted tones such as white, neutrals and greys and if you do opt for colour, keep it close to shades you see in nature. I love decorating my Christmas dinner table with pine cones, berries and other finds from my garden. You can even bring in branches and use them to hang decorations and delicate fairy lights.
Handcrafted wooden decorations are a staple of any Scandi-inspired Christmas, where craftsmanship is at the core. Scandinavian Christmas is all about tradition and every year decorations that are passed down through generations are showcased in all their glory on the tree.
No matter which décor route you choose to go down this Christmas, dressing your home and decking the halls is a key part of festivities and the perfect opportunity for family and friends to come together and celebrate. I can't wait to get my winter wonderland ready.
Quick fixes
From paper chains and snowflakes to stars, angels and Christmas trees, making your own decorations is a fun activity for the whole family and a great way to save a bit of money.
Team a rich décor with fairy lights and candles for the ultimate intimate feel and magical Christmas glow.
If you're going for a minimalist Scandi look, avoid overcrowding the tree with too many decorations – and keep the tinsel packed away!
Take a trip to your attic and bring down all the weird and wonderful decorations from your past. They're sure to give a sense of personality and individuality to your home
Get the Ideal Home Newsletter
Sign up to our newsletter for style and decor inspiration, house makeovers, project advice and more.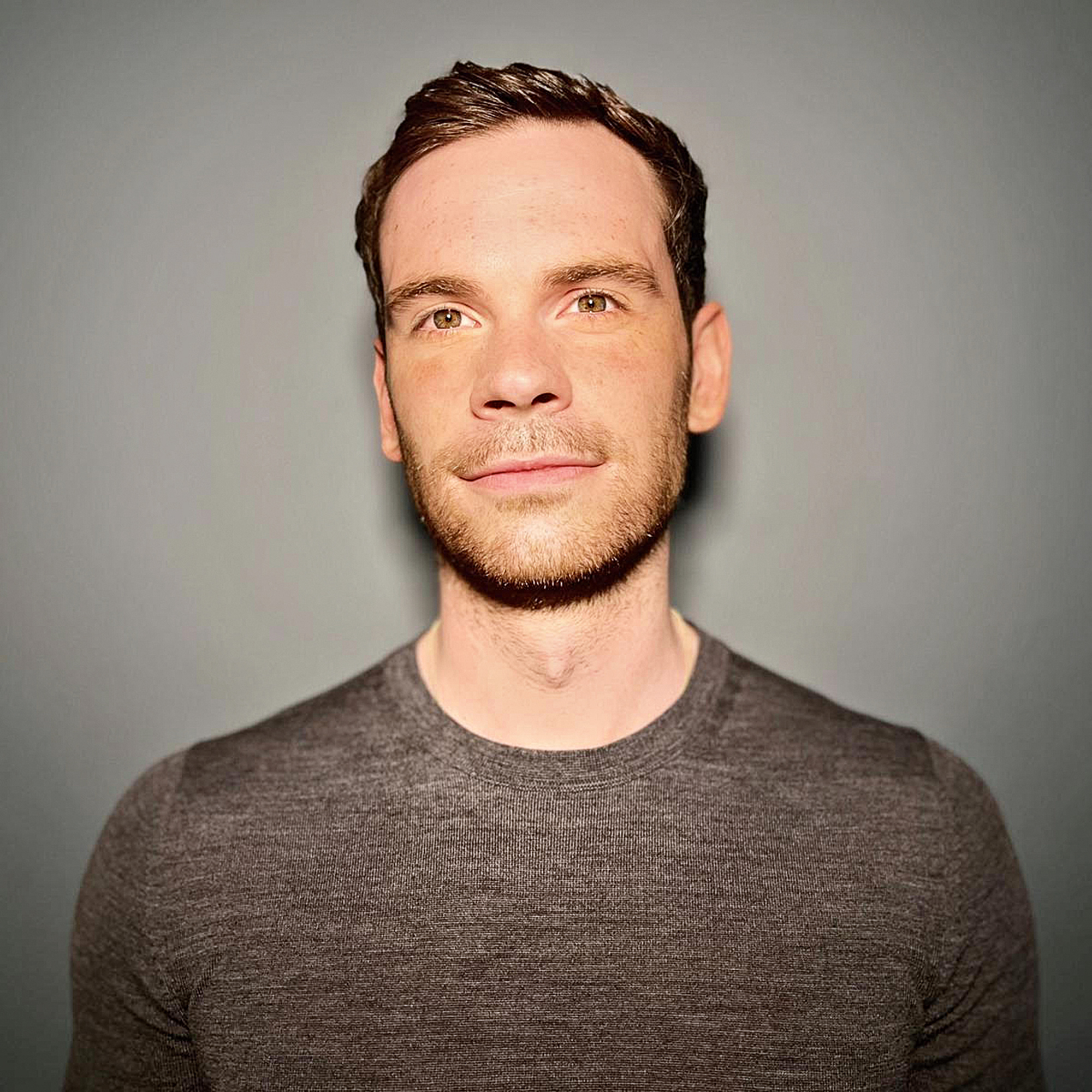 Matt Siberry has been Head of Home at Pinterest for the last 2 years. At Pinterest, Matt works directly with major home retailers and creators to identify industry and platform trends in order to understand and predict consumer behaviours. Matt began writing for Ideal Home at the beginning of 2022, using his insight to share how interior-lovers are furnishing, decorating and renovating their homes, what's trending now and what will be trending as the year goes on.
Pinterest: @matthewsiberry2493