11 essential house maintenance tasks experts recommend doing right now to save money
Get prepared for the colder months by ticking these off your maintenance to-do list this week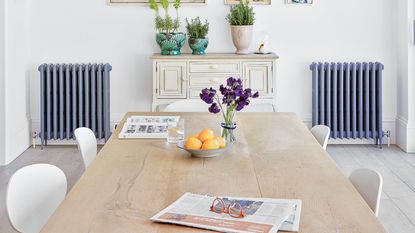 (Image credit: Future PLC / Anna Stathaki)
As the end of summer approaches, this can actually be one of the best times to get on top of any home maintenance tasks or issues that have been on your to-do list for a while. Or there might be some that you haven't even considered until now.
We know that it can be tempting not to worry about any potential issues until they actually arise but trust us, when winter arrives and you're struggling to heat your home efficiently or find yourself having to fork out because you didn't get your boiler serviced you'll wish that you had attended to it before it got to that stage.
And if we haven't convinced you to get started on these tasks just yet, many of them will ultimately save you money in the long term too.
Keeping up with your home maintenance tasks on a regular basis can also help you to catch any problems before they become serious issues, which will save you both in terms of severity and cost.
As a rule of thumb, the cost of maintaining a home for one year is equivalent to 1% of its market value. With the current average UK house price being £285,009, according to the UK House Price Index, this is a projected annual upkeep bill of £2,850.
While there are some repairs you can DIY to save money at home, there will inevitably be maintenance issues that you're better off leaving to the professionals. And given that the demand for tradespeople can be a lot lower during the summer than it is in the winter months, now can be a great time to give them a call.
11 house maintenance tasks to do this summer
Here are the smartest home maintenance tasks to complete this summer, according to the experts, so you can be savvier with your spending.
1. Roof maintenance
Thankfully most of us are lucky enough to have a roof above our heads, although it may not be something that crosses our mind on a daily basis. However, when things go wrong up there, it can be costly and highly inconvenient to fix.
'That's why carrying out an annual roof checkup is always money well spent,' assures Adam Day, head of eXp UK.
Everything from 'twigs, branches, birds' nests, algae and moss' can cause damp to build up and seep into roof tiles, explains Adrian Buttress, Managing Director at PermaGroup. And this additional moisture can cause damage to structural elements and even interior ceilings and walls, which is why it's important to remove any debris.
'If roof maintenance issues are spotted early, they can be more easily addressed at far less expense. Instead of having to shell out thousands for a major repair, you can expect to pay around £150 for a minor repair, and £200 to replace a small number of tiles.'
It's never a bad idea to get the job done while the weather is on your side, and while you're at it, possibly look into roof insurance for extra security.
2. Clean your gutters
While we're on the topic of roofing, keeping your gutters clean and in good condition is key to preventing any water damage to your home. Tackling this task now, before the leaves start to fall in autumn, is especially important. You can also use the dry weather to check for any leaks or holes that can be quickly and easily repaired, before they cause any future issues.
If you don't routinely clean your gutters, 'this can lead to water ingress and damage of which the cost can run into thousands of pounds,' relays ASPECT's Managing Director Will Davies.
'It's also worth cutting down any overhanging tress, branches or similar in proximity to the roof too, as this will reduce the chances of drains blocking from falling leaves,' adds Adrian Buttress from PermaGroup.
3. Boiler service
It can be easy to forget about your boiler during the summer. The combination of warm weather and our often poorly-insulated British homes can turn our houses into makeshift greenhouses – so turning on the heating is the last thing you'd want to do. Therefore, that makes getting a boiler service an all the more must-do task.
'Demand for boiler engineers is lower during the warm months, and getting it serviced now will mitigate the risk of it breaking down during the cold of winter,' explains Adam Day at eXp UK.
Georgina Burnett, green home expert at OVO Energy adds that getting your boiler serviced annually helps to maintain good performance and keep your bills low.
Adam continues, 'Be sure to use a fully certified engineer to service your boiler, for which you can expect to pay around £80. Far cheaper than fixing your boiler when it goes bust, which can cost an average of £300, not to mention the cost required when having to replace your boiler altogether.'
Additionally, you could always consider replacing it now ahead of winter if you think your boiler is showing signs that it's time for a replacement.
'Replacing your boiler with a smarter version or even a heat pump – which can be three times more efficient than a gas boiler – will help to lower your bills and carbon emissions,' adds Georgina.
4. Bleed and dust your radiators
Summer can be an ideal time to both bleed and clean your radiators, as there's probably a good chance that you won't be using your radiator – or using it as much – during the warmer months.
Nick Duggan, Managing Director at The Radiator Centre, recommends bleeding our radiators at least once a year, 'to ensure they are operating efficiently.' This can save you money in the long run as built-up air in radiators can stop you from benefiting from the radiator's full heat potential. This may tempt you to turn your heating up or keep it on for longer, which can add to your heating bills.
Bleeding your radiator can 'help reduce energy bills by up to 10% as your radiators will be able to work more efficiently,' outlines Jess Steele, heating technology expert at BestHeating.
Keeping your radiator clean also allows the heat to distribute more evenly around a room. Get ready for the colder months of the year simply by either using your vacuum with a crevice attachment or a radiator duster brush to remove any surface dust. You can also use a damp cloth to wipe away any dirt or debris.
5. Check and replace insulation
There are several different areas in your home where you'll want to check that the house insulation is working as effectively as it possibly can.
One area where almost a quarter of heat loss occurs is in poorly insulated roof spaces. 'Loft insulation can help save up to £200 each year on energy bills so it is important to ensure you check and replace insulation over summer. This will minimise the temperature lost by creating a thermal barrier, preventing heat from rising and disappearing through the roof,' Jess Steele from BestHeating affirms.
Insulating your pipes is another great way to reduce heat loss in your home and can help prevent your pipes from freezing in the winter. There's no reason why you can't DIY this task, especially when this type of insulation is relatively inexpensive.
For an average home, it may cost around £100 but it can 'save up to 10% on heating bills,' according to Stephen Day, Director at iHeat. 'The key area to concentrate on is outside pipework where they are exposed to elements of the cold, don't forget to cover bends, valves, and fittings too. You should also consider pipes located in colder areas of your home like unused loft space where there is no warm air flow,' Jess concludes.
6. Look for signs of mould and damp
Contrary to popular belief, most mould and damp issues actually start to reveal themselves in spring and summer, following the wet and cold of the winter seasons.
Knowing how to get rid of damp and signs to spot the issues while it's early will save you a sum-load of money that you'll thank yourself for.
Adam Day at eXp UK says, 'Left unattended, it can be catastrophic and with the bill for basic mould removal coming to around £225, it's far better to sort it before it gets out of hand.'
7. Seal any gaps or cracks
Much like poor insulation, gaps and cracks can result in heat and energy losses in the colder months. Some can be easily fixed with sealant or a spot of caulking and could save you money in the long run. Be sure to check areas like your ceilings and attics in particular.
'Not only will sealing any gaps prevent drafts from entering your home (which subsequently prevents heat loss), but it'll also stop the weather from causing further damage. If water managed to get into the crack and cause damp or extensive water damage, this could cost thousands of pounds to rectify,' advises UK Construction Blog's founder Thomas Oldham.
8. Maintain your garden tools
As you enjoy the warmer weather in your garden, don't neglect your garden tools. 'Regularly cleaning and sharpening tools might cost £5 to £20 annually for sharpening tools or kits,' says Oliver Hill, founder of GardenList. But it can save you money in the long term.
Not only can using dull or neglected tools damage your precious plants and even hinder future growth but shelling out for tool repairs or replacements can cost 'anywhere from £20 to £200,' a piece, Oliver continues.
9. Weatherproof your garden shed
Whether you have a relatively new garden shed or one that could do with some TLC, a few things can help to extend its lifespan. You can protect your shed from extreme weather conditions such as significant downpours or blazing sun by weatherproofing it.
'Choose a suitable wood weatherproofing cream to create a waterproof barrier that will reduce warping and protect the wood from the elements, suggests Jonathan Kirby, resident wood expert at Roxil. 'And by keeping the surface of the wood dry, the amount of superficial mould and algae growth will reduce significantly. You can also apply a wood preserver to protect the wood from any rot or fungi.
Doing these tasks can save hundreds, 'if not thousands depending on the size of the structure,' Jonathan reveals. And it will save you from having to do expensive repairs or even having to buy a brand new shed.
10. Draught-proof
You might not realise how costly having a draught or draughts in your home can be. 'Addressing draughts can save homeowners between 10-15% on annual heating bills,' reveals Stephen Day from iHeat. 'Neglecting to draught-proof can lead to higher energy consumption, costing an extra £100 or more annually.'
There are some easy and cost-effective ways to limit heat loss and draught-proof your home, such as filling the gaps around doors and windows. Nick Duggan from The Radiator Centre also suggests 'installing a chimney cushion in the fireplace,' as '20% of a room's heat can be lost up an open chimney.'
11. Exterior care
Given that it's summer and everyone's out, increasing your home's kerb appeal is never a bad idea. However, this isn't just limited to sprucing up your front garden ideas, but the general exterior of your home.
'First, you want to check for any damage winter has inflicted on the brickwork and rendering. If not addressed, the damage could let rainwater into the home and cause significant water damage,' warns Adam Day at eXp UK.
A simple patch repair to the brickwork should cost about £210. Adam continues, 'Keeping the home in a good condition doesn't only make for a more enjoyable home life, but it also helps to maximise and maintain its market value.'
'There's no worse time than winter to experience a serious maintenance issue, so there's no better time than summer to carry out your checks and get on top of any potential issues before they arise.'
Get the Ideal Home Newsletter
Sign up to our newsletter for style and decor inspiration, house makeovers, project advice and more.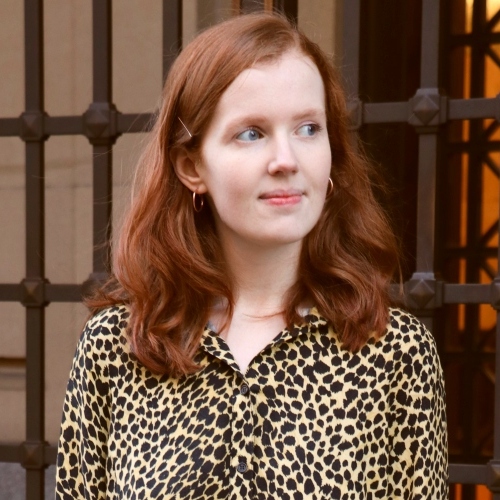 Ellis Cochrane has been a Freelance Contributor for Ideal Home since 2023. She graduated with a Joint Honours degree in Politics and English from the University of Strathclyde and between her exams and graduation, started a lifestyle blog where she would share what she was buying, reading and doing. In doing so, she created opportunities to work with some of her dream brands and discovered the possibility of freelance writing, after always dreaming of writing for magazines when she was growing up.
Since then, she has contributed to a variety of online and print publications, covering everything from celebrity news and beauty reviews to her real passion; homes and interiors. She started writing about all things homes, gardens and interiors after joining Decor & Design Scotland as a Freelance Journalist and Social Media Account Manager in 2021. She then started freelancing at House Beautiful, Country Living and in Stylist's Home team. Ellis is currently saving to buy her first home in Glasgow with far too many Pinterest boards dedicated to her many design ideas and inspirations.