Home repairs you can DIY – easy fixes you don't need to get a professional out to fix
Why pay someone to do these simple home repairs when you can DIY?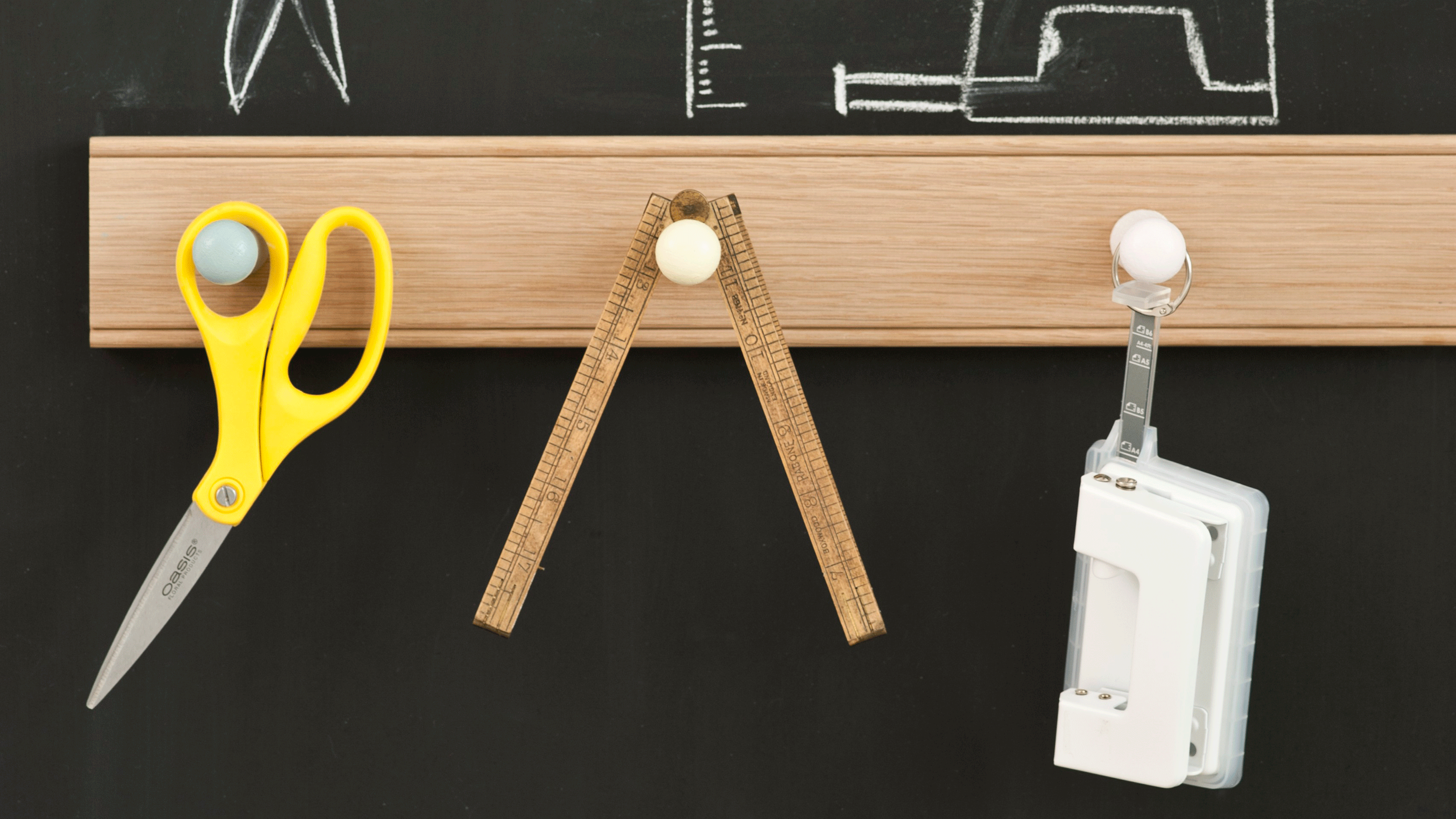 (Image credit: Future PLC / Polly Eltes)
Look around and you can probably spot at least a handful of home repairs that need doing. Whether your home has been suffering from dripping taps, blocked sinks or loose door handles, the list of things that need fixing has probably been growing for a while now. And alongside it, a list of reasons to put them off.
Maybe you can't afford to hire a tradesperson – or maybe your usual contacts are booked up. Or perhaps you'd like to save a bit of money and have a go at fixing yourself, but don't think you have the right skills or tools to do so.
That's where our guide to home repairs comes in. We've compiled guides to easy repairs you can tackle yourself with an essential home tool kit. Completing home repairs yourself is one of the best ways to save money at home and lower the cost of maintaining your household, so it's definitely worth taking the time for.
'With the cost of living skyrocketing, finding affordable solutions to home DIY and repairs is on the minds of many,' says Thomas Goodman, Joinery Expert, MyJobQuote. 'Luckily, there are many DIY home fixes we can do without the help of a specialist.'
We've rounded up 10 of the most accessible repair jobs you can DIY. Most will need a few basic tools, but we're confident even novice DIYers should be able to get them done with minimal hassle and save a fortune in the process.
Toolbox essentials for home repairs
Before you get stuck into your DIY home repairs, we suggest you check your toolbox is stocked with these essentials:
These are the basics you'll need in your toolbox to be able to complete the home repairs on our list. If there are a few tools you're missing, it would be worth investing in them now so that you can use them as and when you need to.
Home repairs are sure to crop again in the future, and you'll feel better knowing you can tackle them yourself when they do. Alternatively, if you can't afford some of the large more expensive tools, B&Q offers a Speedy hire service for everything from drills to lawnmowers.
10 Home repairs you can DIY
1. Repair squeaky floorboards
Fix squeaky floorboards yourself and it's not just that pesky noise you're eliminating. Maintaining your old floor will also eliminate draughts, so it's one of the best ways to keep your house warm this winter.
Start by using a claw hammer to remove any nails. Then use more secure screws to fix back into place, using the same hole that the nail was pulled from. If that doesn't do the job, you may need to replace the board altogether.
2. Bleed a radiator
'Bleeding your radiators is an easy DIY fix which can help save money on your energy bills by making your heating system run more efficiently,' says Ava Kelly, Content Writer, Love Energy Savings. 'If air is trapped in your radiators it will mean your heating system won't work as efficiently as possible, wasting energy.'
Learn how to bleed a radiator so you can remove any air that's trapped inside. Aside from meaning your radiator doesn't heat up as efficiently, the trapped air can lead to damage to your boiler in the long term.
Our step-by-step will explain more. But you'll need to locate the valve in the top corner of the radiator, and slowly turn a bleed key anti-clockwise to release the air. It's a good idea to put towels down to protect the floor from leaking water.
3. Replace the washer on individual taps
'Many people are not aware that the cause of a dripping tap is usually due to a problem with the washer,' says Thomas from MyJobQuote. 'These can easily get worn and may start to become less effective.'
But if you have old-school pillar taps, you'll be able to fix any drips yourself by replacing the washer. Bear in mind this doesn't apply to monobloc mixer taps (where hot and cold water come out of one spout).
You'll need a wrench to unscrew the tap, a screwdriver to release the washer and a new washer to replace it with. Pop the plug in the sink so you won't lose any small parts down the plughole, and have towels to hand to mop up any water. Make sure you turn the mains off first, as explained in our how to change a tap washer guide.
4. Change your tap
If you're sick of the drip, drip, drip from your old tap and it's looking somewhat tired, forget changing the washer and replace the tap completely. 'Upgrading your taps can make a world of difference when restyling your kitchen or bathroom', says Rob Pearson, Network Operations Manager, Rightio. 'And fitting a new tap is relatively easy and takes just a few simple steps.'
DIY beginners can learn how to change a tap, although you'll need quite a few tools for the job. These include a screwdriver, adjustable wrench and box spanner, as well as plumber's pliers and tape. You may be able to borrow what you need from a friend or neighbour, but it may be worth investing in your own. Either way, once you have the tools, it's a relatively straightforward job.
5. Unblock frozen pipes
'Frozen pipes are a common problem in colder months,' Parv Sanegra, Managing Director, City Plumbing and The Bathroom Showroom. 'Condensate pipes usually connect your boiler to an outside wall to remove excess liquid, but when frozen in harsh weather, this excess has nowhere to go.'
Defrosting this pipe is normally quick and easy, however. Simply pour warm water over the exposed end of the pipe to melt the frozen water and remove the blockage, then reboot your boiler. One of the quickest and easiest DIY jobs you'll have to do, but with serious long-term benefits. If your pipes stay frozen you won't feel the benefits of your heating and your boiler is going to suffer the consequences further down the line.
6. Fix a leaky showerhead
Learning how to fix a leaky showerhead will save you the irritation of listening to the constant dripping, plus save your bills from rising for no good reason. It's fairly straightforward too, and is usually just a case of replacing the rubber washer. You'll need a wrench to loosen the collar nut and access the original washer, which you can then swap with a new (non-leaking) one.
The nozzles in showerheads can often get clogged up with debris, which leads to a build-up of mineral deposits and sediment. So sometimes, fixing a leaky showerhead is as simple as giving it a good clean.
7. Fix a sticking door
Cure your door from sticking problems with our easy-to-follow guide on how to fix a door that sticks. You'll need to first assess where the problem is coming from and then go from there. Sometimes there might just be a little debris in the hinges or along the frame, and it's just a case of giving everything a clean and adding a few drops of oil for lubrication.
You may also need to tighten the hinges, seal the door, and sand the frame. Whatever the problem, you can fix it yourself and get your door back to full working order.
8. Clear a blocked plug hole
A blocked plughole is the last thing anybody wants to deal with, but the sooner you learn how to fix a clogged bathroom sink, the sooner the pipe will be cleared and the water can drain from your sink or bathtub freely again.
You'll need to reach for your plunger first. 'The plunger is a trusty household item everyone should have in their cupboards!' says Parv from City Plumbing. 'Place the plunger over your basin plug hole to create a seal action. Then push sharply on the plunger with up and down movements.'
This method works to dissolve any of those more stubborn blockages and breaks the clogs up. You can then pour a white vinegar and bicarbonate soda solution down the sink to dissolve any limescale and grime. Follow with some boiling water, and your plughole will be back to full working order.
9. Replace a damaged plug socket
One of the other home repairs you may not have realised you can DIY is replacing a damaged plug socket. This may sound like one of the more daunting jobs on our list, but if you take the appropriate safety precautions there's nothing worry about.
'Always switch each circuit breaker off in your consumer unit before turning off the mains switch to isolate the power', says Nigel Best, Director, Electrician Courses 4U. 'You should also check your consumer unit has a residual-current device (RCD) fitted, which is a push button marked 'T' or 'Test.'
Once these precautions have been taken, use a VDE screwdriver to remove the screws on the old faceplate which will reveal the wiring. Loosen the terminal screws to detach the wires from the old faceplate before attaching the wires to your new faceplate, ensuring to match the colours of the wires.
Note that if the plug socket that needs replacing is in the bathroom, it's best leaving this to an electrician.
10. Fix a loose door handle
Learn how to fix a door handle that is loose so that you don't need to go shopping for a replacement, because remember that replacing one means replacing all, if you want them to match.
Our guide will take you through the process step-by-step, but it's essentially a case of tightening the screws so that the handle sits securely again. 'It's a good idea to regularly tighten the screws on your door handle if it starts to feel loose', says joinery expert Thomas. 'This will prevent any chances of the loose door handle coming off or breaking.
What are the most common home repairs?
According to Checkatrade, the most common home repairs currently keeping people busy are painting walls, laying new carpet, and painting fences and ceilings.
These 'tweakments' are being undertaken by homeowners as they try to cut back on maintenance costs and tackle repair themselves. These home repair jobs can also help make homes feel more updated without having to undergo full on renovations.
'Painting offers homeowners a quick win when looking to refresh living spaces', says Emma Kemp, Co-owner and Founder, i-Furb. 'From painting cupboards, doors, windows, and walls – this is an easy way to keep your home sleek and on trend.'
'Repairing furniture and curtains is increasingly common particularly as people want to save money and avoid yet more landfill', adds Justin Kelly, Founder, How To Basically. 'Basic skills such as woodwork, upholstery and sewing come into play. All that's needed is some basic knowledge and essentially the confidence to have a go.'
What are some simple home repairs?
There are lots of simple home repairs which you can do yourself quickly and easily. One is how to unblock a toilet, a common issue we unfortunately all experience at some point. There are a few different methods you can try to get the job done, most of which don't require a toolkit.
Another really simple repair job is bleeding a radiator. 'If your radiator's got cold spots, makes odd noises (like a gurgling sound) or isn't completely heating up as it should, it's definitely time to bleed it', says Sharon Hayward, Head of Communications, Draper Tools. 'Getting rid of the trapped air bubbles will allow hot water to properly circulate through your radiator once more.' All you need for this job is a valve key and a towel to catch any falling water.
Another simple repair that will improve the appearance of our home is if the grout between your tiles is looking a little worn, you can re-grout them yourself simply enough. 'Place a small amount of your chosen grout onto your tiles using a grout spreader', says Parv from The Bathroom Showroom. 'Using upward and diagonal strokes, simply spread the grout by moving it around and into the gaps between the tiles.'
Grouting tiles is a really simple home repair job, but if you don't fancy it, you can look at how to clean the grout in tiles instead.
Is the government giving grants for home improvements?
You may be entitled to some help from the government if you are carrying out significant home repairs yourself, though this depends on a number of factors.
'Depending on personal circumstances there are grants and loan schemes on offer,' says DIY expert Nigel. 'If you own the house you live in, the availability of government grants will be managed by the local authority so it's best to check their website for their criteria and application forms. Renting tenants should contact their landlord as the lease agreement will dictate who is liable for what repairs and the extent to which the tenant is allowed to make alterations.'
'If you are living with a disability, have taken out a loan to make home improvements, or rent your property, there may be a government scheme to suit your needs,' adds Thomas from MyJobQuote. It's definitely worth looking into and doing some research online.
Happy repairing!
Get the Ideal Home Newsletter
Sign up to our newsletter for style and decor inspiration, house makeovers, project advice and more.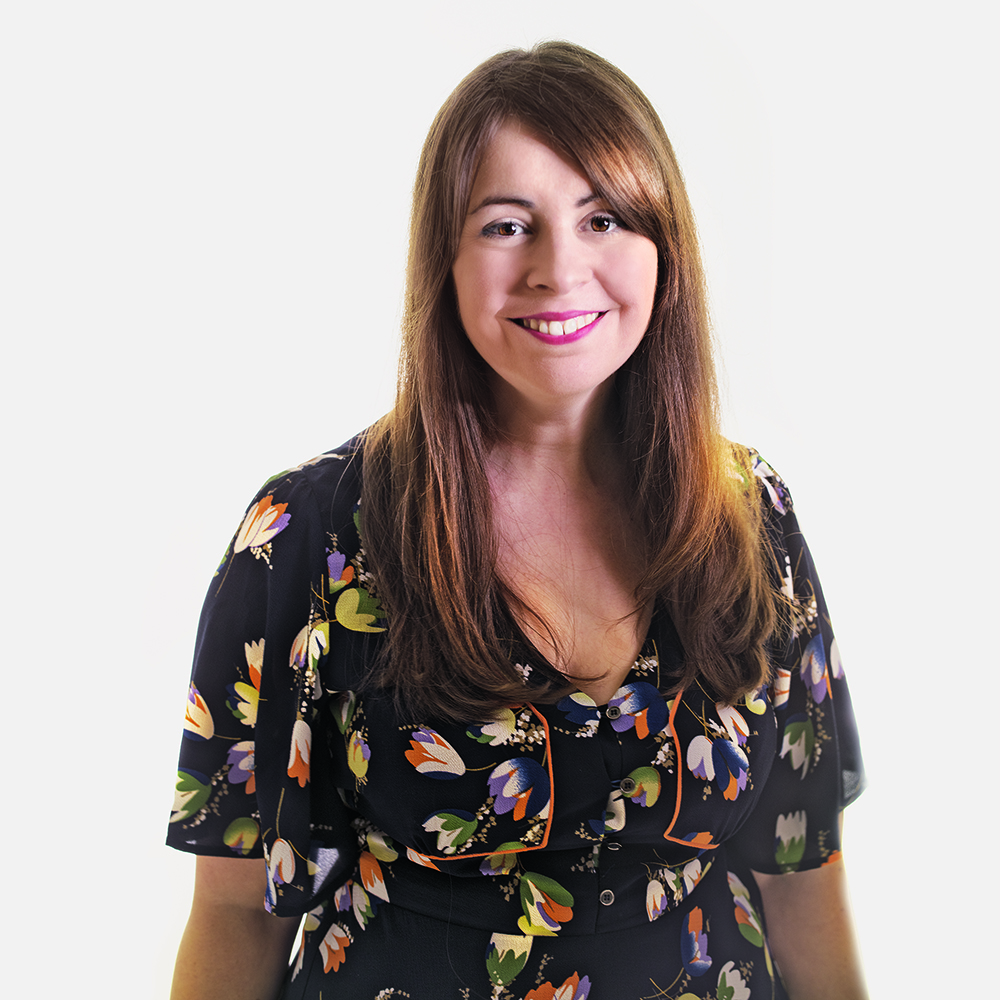 Amy Cutmore is an experienced interiors editor and writer, who has worked on titles including Ideal Home, Homes & Gardens, LivingEtc, Real Homes, GardeningEtc, Top Ten Reviews and Country Life. And she's a winner of the PPA's Digital Content Leader of the Year. A homes journalist for two decades, she has a strong background in technology and appliances, and has a small portfolio of rental properties, so can offer advice to renters and rentees, alike.