Deckchair stripes are everywhere this summer, but they're not just for seating....
We're seeing the retro stripes everywhere this season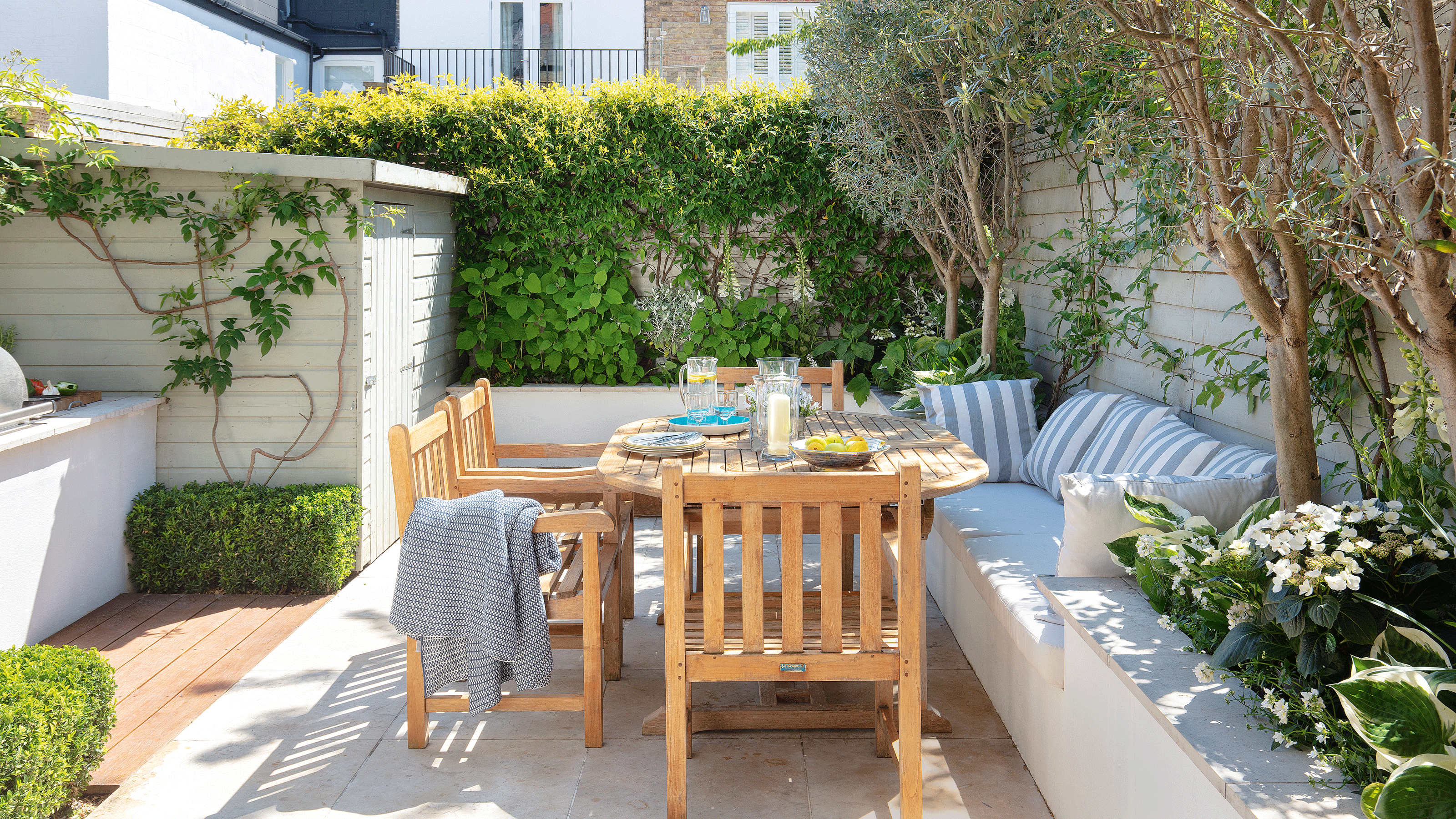 (Image credit: Future PLC / David Giles)
When you think of patterns that immediately remind you of summer, one of the first things that springs to mind is the classic stripe on a deckchair. Whether that be one that you relax on in your own garden or one at the seaside or on a holiday abroad, it's the kind of pattern that instantly makes us smile.
So, it's no surprise that deckchair-style stripes are set to be a big home decor trend this season, already trending on social media. Over 100 million people have viewed the #stripehomeware on TikTok alone. And as one of the easiest ways to instantly update your home over the summer months, we completely understand why.
But we're not just talking about adding a few deckchairs to your outdoor space to get the striped look, there are a few different ways to incorporate the trend above and beyond seating. From incorporating bright and fun colours to going for more of a neutral aesthetic, bold thick stripes never go out of style.
So, if you are interested in trying out the trend in your own garden, patio or balcony garden ideas, here are a few deckchair-style stripe ideas to help you get the look – as well as some of our top product picks.
How to add deckchair-style stripes to your outdoor space
'From nautical, Breton to ticking or candy, there isn't a stripe we don't love, they are a firm favourite in our homes and our wardrobes,' says Colours of Arley's Founder, Louisa Tratalos.
'This summer, embrace deckchair style stripes in bold, eye-catching colourways that would look just as at home on Brighton beach, as they would in a suburban home. Wide stripes bring colour and nostalgic vibes of sunny days into your home and garden.'
However, Izzey Hung, founder of Coastal living brand XV Stripes, recommends considering a few things before you start adding stripes to your outdoor space.
'Look at your environment, look at the stripes you have around you naturally – and then bring them into your scheme. In the garden for example – do your fence panels run horizontally or vertically? On your balcony – what direction are the beams on your balustrade? Or in your garden, consider your shed or summerhouse. If beams run horizontal, then go for horizontal stripes, if vertical, go for vertical.'
1. Start small with soft furnishings and decor pieces
If you only feel like dipping your toe into the holiday-inspired trend, there are several inexpensive and easy ways to add this specific style of stripes to your garden.
Choosing an outdoor cushion, a striped planter, picnicware or a cosy throw to snuggle up with in the evenings, will allow you to test the waters without having to invest too much time, energy or money.
2. Go bold with a rug or parasol
Fully embracing the trend with a larger piece can be a true showpiece.
'An outdoor rug can be a great way to add comfort to your outdoor seating area. If you're struggling with a small exterior then a striped rug is the perfect option as it can create the illusion of elongated space. Adding a rug makes a great finishing touch especially when colour co-ordinated with any existing decor to bring the whole space together,' reveals Anna.
'Transport your garden to summertime, with an oversized, vibrant striped parasol. We love to see vibrant yellows, fiery reds, zesty oranges and hot pinks in gardens – these colours look great popping against a lush green backdrop,' says Louisa.
3. Choose a specific colour palette
It's the kind of trend where you can really play around and have fun with the colours that you choose. 'However, if you're choosing bold colours make sure to limit this to 2 or 3 prominent shades,' recommends Anna. 'Any more can overwhelm the space.'
'Colour combinations can make or break your space, currently earthy tones are taking over interior trends. Incorporating dusty pinks, earthy greens and pale blues can be great colour combinations to achieve a playful style without being too in your face,' suggests Anna.
For a more subtle approach to the trend, using neutral tones can add dimension and depth while also giving you that chic and timeless look.
While bright and more daring colour combinations can lean into the dopamine dressing trend that we've seen recently. It's 'a great way to bring out your inner-child and have some fun with your decor,' Anna concludes.
It's completely up to you whether you opt for bold and vibrant shades or prefer earthier or more neutral colours.
4. Layer to add extra interest
'If you're looking to go all out with the deckchair-style striped trend then try layering stripes within your interior. This is a daring choice but it is sure to pay off and if you're worried about overwhelming your home then stick to one colour to make the space flow more,' affirms Anna.
From layering different colour stripes when it comes to your cushions and throws on your outdoor sofa or patio area, to adding stripes on top of stripes more generally, you can immediately add visual interest to an otherwise plain patio setup.
Layering is also another great way to utilise other prints – particularly thinner stripes – and solid colours.
5. Match the type of stripes to an existing theme
'The colours you choose can dramatically change the overall look, for example pastel pink paired with soft neutrals and accessories with elements of gold or silver can create a pretty, whimsical feel - whilst bold blue stripes and darker accents of stone grey and charcoal brings together a more urban, contemporary coastal vibe,' says Wayfair's Resident Style Advisor, Dee Fontenot.
'If you're going coastal – thick blue and white stripes – then you have a theme for your whole area. Bring in accessories which incorporate driftwood – a framed outdoor mirror for instance, or cushions which feature marine motifs – boats, compasses etc,' adds Izzey.
Get the Ideal Home Newsletter
Sign up to our newsletter for style and decor inspiration, house makeovers, project advice and more.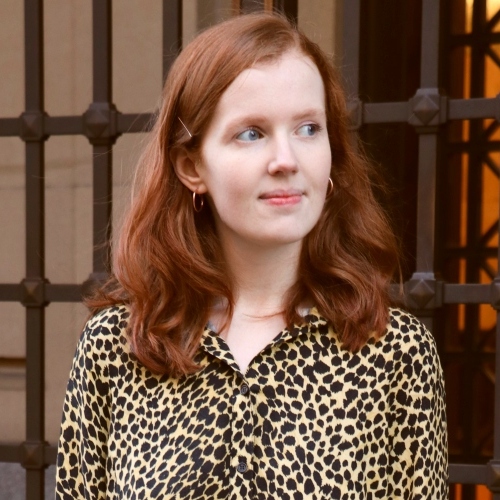 Ellis Cochrane has been a Freelance Contributor for Ideal Home since 2023. She graduated with a Joint Honours degree in Politics and English from the University of Strathclyde and between her exams and graduation, started a lifestyle blog where she would share what she was buying, reading and doing. In doing so, she created opportunities to work with some of her dream brands and discovered the possibility of freelance writing, after always dreaming of writing for magazines when she was growing up.
Since then, she has contributed to a variety of online and print publications, covering everything from celebrity news and beauty reviews to her real passion; homes and interiors. She started writing about all things homes, gardens and interiors after joining Decor & Design Scotland as a Freelance Journalist and Social Media Account Manager in 2021. She then started freelancing at House Beautiful, Country Living and in Stylist's Home team. Ellis is currently saving to buy her first home in Glasgow with far too many Pinterest boards dedicated to her many design ideas and inspirations.