Outdoor living room mistakes – these are the 10 things experts say to avoid when designing your space
Get your outdoor living space right first time with tips from the pros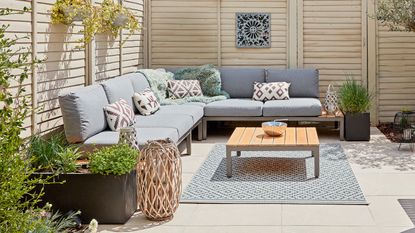 (Image credit: Future PLC/Chris Snook)
Creating an outdoor living room just as comfortable as your one indoors is high on most people's wish list. We'd all love a welcoming and comfortable place to sit, chill and eat outdoors. And this space needs as much good planning as an outdoor kitchen idea. Nailing the ideal soft furnishings, lighting, weather-friendly rugs, perfect paving and surrounding plants that require little or no maintenance, will free up precious time to enjoy relaxing outside day and night. Add a firepit or chiminea and it'll hit the mark all year-round.
But what can go wrong? Planning and creating this space demands just as much care as anywhere else in the home, and there are certainly outdoor living room mistakes to avoid at all costs.
We've asked experts in outdoor living room design to share their advice on how to get it right.
Outdoor living room mistakes to avoid
From picking the best position to creating privacy and shade from the sun, here's how to identify the pitfalls and spot those outdoor living room mistakes to avoid.
1. Neglecting plants and views
Deciding where to site your outdoor living room is one of the most exciting garden projects to plan. But a fundamental outside living room mistake to avoid is failing to take into account what already exists around it.
It's easy to forget about existing plants, borders and flowerbeds, and not pay enough heed to how the new living area will fit in with the rest of the garden.
'There's a trend to focus on maximising the outdoor space itself, but this can lead to problems such as no longer having the space to update the rest of your garden to create a stunning landscape, once the outdoor living room is in place,' says Sam Jenkinson, garden expert at Tiger sheds and outbuildings.
The answer? When thinking about how to plan a garden, spend plenty of time sketching out your ideas, taking into account all the existing features you want to keep.
2. Getting the location wrong
Ideally, you want your outdoor living room to flow seamlessly from indoors, so it's easy to drift between the two. However, this isn't always possible, especially if your garden is on a slope or there are steps. Your outdoor living space might be higher or lower than the house – or you may be squeezing an outdoor living room onto a balcony.
Also, even if you could walk straight from indoors to outdoors, if the potential outdoor living room faces east or north, it won't benefit from sun in the late afternoon and may feel constantly rather gloomy – definitely an outdoor living room mistake to avoid. 'A lot of people don't take into account where the sun rises and falls each day before deciding on where to put seating and other elements of outdoor living,' says Victoria Hockley, a soft landscaper and owner of her own company, Loving Gardens, in Chobham, Surrey.
'It's important to track the sun through the whole four seasons to ensure that you are making the right decision. Some people spend a lot of money building a patio and BBQ that maybe only gets the sun for a couple of hours in the morning and then is in shade the rest of the day.'
3. Cramming too much in
Less can definitely be more when it comes to putting together an outdoor living room. Natalie Carton, furniture and home accessories buyer at Fenwick, says the temptation can be to cram too much into what is usually quite a confined space.
Her advice is to think practically about all your ideas: 'How does everything fit into the space and budget you have? A good place to start is deciding the purpose your outdoor living room will have.
'Do you want a seating area for hosting? A pizza oven for cooking? A bar? A water feature? Think about what you need, want, and have space and money for, and marry them all together.'
4. Not linking indoors with out
The easiest way to avoid a jarring difference between indoor and outdoor styles is to think about your outdoor living space as an extension of the home, says Sam. 'Make sure it fits in with your style. Combine the design with the nearest room. For example, if the kitchen backs out onto this area can make it seem as part of it through similar colours and striking accessories.'
But you might still want to differentiate between indoors and out. 'A nice way to achieve this is with a water feature idea, something simple, self-contained with minimal maintenance required,' says garden designer Pip Probert, owner of Outer Spaces. 'This will create the relaxing sound of running water and give you something you listen to.'
5. Not factoring in shelter/privacy
One of the often-overlooked outdoor living room mistakes to avoid is failing to factor in garden shade ideas – very important in our hotter summers – and privacy, especially pertinent if you have neighbours close by.
'Sometimes creating a space that is almost screened off from everywhere else can make you feel more secure,' says Pip. 'Decorative screens or slatted fencing or trellis panels can create that privacy and seclusion. You are not locked away, but you can create a nice little area that is just for you.'
Choose large, adjustable outdoor umbrellas to create shade over seating areas; these can be moved around as the sun shifts across the sky. If you have walls to work with, hanging shade sails or awnings will block direct sunlight and provide excellent shade coverage.
6. Being mean with seating
Skimping on garden seating space means your guests will never feel entirely comfortable. Take practical steps before you buy furniture. 'Be sure to measure your available space and consider just how much of it you want to furnish,' says Tim. 'You will need enough room for you and your guests to relax in comfort. Consider the internal flow of your space – is it easy to move from zone to zone? - and avoid blocking doorways or garden paths.'
If you are thinking of including a dining table and chairs in your outdoor living room, Tim recommends leaving at least one metre spare around all sides of the set to allow room sufficient leeway for movement of chairs.
7. Choosing the wrong flooring
To feel like a live-able area, an outdoor living room must have a solid floor, rather than lawn, although gravel can work, but only if the space is relatively far from the house – otherwise you'll end up with a constant trail of stones indoors.
So when you start looking for patio ideas for your outside living room, opt for flooring that is hard-wearing, durable and easy to keep clean, to avoid another outdoor living room mistake.
You could choose composite decking, but this can be hard-going underfoot when you're relaxing. Indian stone looks good, but stains easily, so not the ideal pick if you're going to be cooking in your outdoor living room.
Porcelain floor tiles are a good choice because they definitely 'feel' like the basis of a room, come in a huge range of shades, and are relatively easy to lay by a professional tile-fitter or confident DIYer.
'People think that pavers are 'fit and forget' - especially when it comes to hard-wearing porcelain,' says Abbas Youssefi, director of Porcelain Superstore. 'However, while they are highly resistant to stains and wear, they do need some care.
'We recommend two deep cleans for the average patio, one at the end of winter and one in autumn, using a dedicated product to remove any algae, moss and organic matter which can cause the surface to become slippery.
'Then, throughout the rest of the year it's a quick simple clean, to keep the slabs looking their best.'
8. Forgetting it gets dark
Outdoor space is not just somewhere to enjoy during the day – you should be able to make full use of it as the sun goes down too, says designer Benji Lewis. 'Forgetting that it gets dark is one of the those outdoor room mistakes to avoid,' he says. 'You don't want to be plunged into gloom just as your guest are beginning to relax.'
The starting point for 24/7 outdoor living room appeal is good ambient lighting, Benji believes. 'Give serious thought about how you might achieve the look you're after. For example, if you like the idea of a string or two of overhead bistro lights suspended above your seating space, then think about where and how you're going to fix each end of the strings.
'Ensure that you've allowed adequate space in the area beneath the lights to position your sofa and chairs. If the lights are electric, check the lead will reach the power supply properly.'
To really re-create the comfortable indoor vibe outside, Benji likes to layer his garden lighting ideas too, including a battery-charged table lamp or two; these are easily moved around to suit.
9. Going too high
As you plan your garden living area layout, watch for that major mistake to avoid; going too high. When you're relaxing outside, you want to feel as comfortable as possible, and you won't be able to do this if your outdoor living area is perched on a pedestal.
'That's why for the Savills garden at RHS Chelsea this year, we pitched the dining area at a lower level than other elements of the garden,' says designer and landscaper Mark Gregory of Landform. 'People instantly feel relaxed when they walk down into a space.'
Make the best use then of any slopes or steps when deciding where to put furniture. If excavating the garden to create a lower level is too difficult or costly, achieve the sheltered effect by using planted screens, to create a sense of seclusion as you walk into the space.
10. Skimping on decent furniture
When you're looking for the best garden furniture, there's another one of those outdoor living room mistakes to avoid; buying too cheap and cheerful.
It's worth budgeting and saving to afford the very best-quality outdoor furniture you can, when looking at how to choose outdoor furniture. Visit the sales and look for solid materials, weatherproof fabrics and ranges which can be added to over time – IKEA has a good selection.
'High-quality outdoor furniture is an essential purchase for any garden,' says Laura Rich, product developer and interior design expert at Furniturebox. 'With modular furniture designs, you can customise and arrange your furniture to fit your outdoor room layout.
'Plus, choosing weatherproof items means you won't have to worry about rain or shine damaging your furniture. No need for bulky storage boxes, simply cover up until the next sunny day.'
FAQs
How do I arrange my outdoor living space?
The best way to arrange an outdoor living space is to look at what works for you indoors and then think about how to re-create both the general style and practical elements, such as arranging seating and lighting outside.
For instance, if you find an indoor L-shaped sofa is the ideal shape, work on this for outdoors too. However, if your preference is for a three-seater sofa and two comfortable armchairs, that would probably be a better investment.
Laura Rich, product development lead from Furniturebox says your own creative styling can maximise outdoor living space, even in a small garden. 'It might have limited space, but a small garden can be transformed into a stunning outdoor retreat with the right styling techniques.
'Using budget-friendly items such as mirrors, cushions, clever lighting, and strategic placement of plants and furniture, such as placing them at an angle, can create the illusion of more space and enhance the overall ambience.'
What is an outdoor living space?
The definition of an outdoor living space is an area in the garden, yard or on a balcony garden idea that allows you to do outdoors what you would inside your home – so relaxing, entertaining, eating, even cooking.
However, outdoor living space is even more individualistic than indoor living rooms, as there are fewer physical restrictions – such as set walls and ceilings or specific functions (such as a need for windows and heating).
'It's important to remember that there isn't a 'correct' approach to an outdoor living space,' says Sam Jenkinson, garden expert at Tiger sheds and outbuildings. 'Design it for your own lifestyle, and don't cut corners. It doesn't have to be big however; size doesn't matter if the look and feel doesn't work and you don't enjoy the finished area.'
Get the Ideal Home Newsletter
Sign up to our newsletter for style and decor inspiration, house makeovers, project advice and more.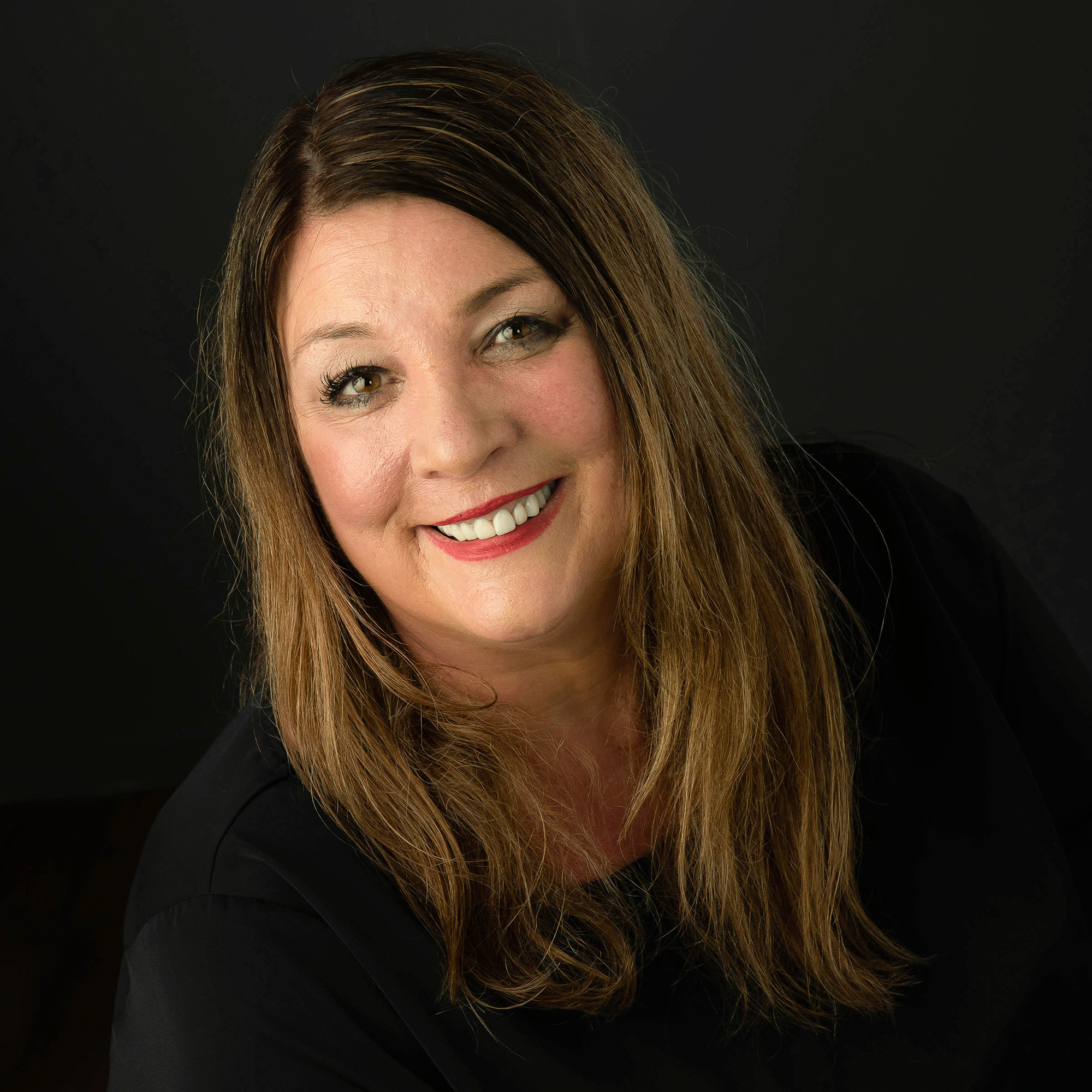 Jayne Dowle is an award-winning freelance gardening, homes and property writer who writes about everything from swimming ponds to skyscraper apartments, for publications including Sunday Times Home, Times Bricks & Mortar, Grand Designs, House Beautiful and The Spectator. Awarded the Garden Journalist of the Year accolade at the Property Press Awards in 2021, she has a degree in English Language and Literature from the University of Oxford and a lifelong love of homes, interiors and gardens.