How to keep warm when WFH this winter without turning on the heating – tried-and-tested tricks
The Ideal Home team's essentials to keep warm when WFH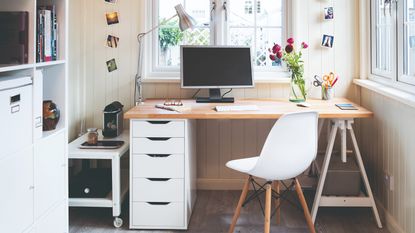 (Image credit: Future PLC/Jamie Mason)
As remote and hybrid working is a regular occurrence in the current landscape, WFH is something we're now used to in the UK. Home office set-ups are a must then. As is knowing how to keep warm when working from home with the temperatures rapidly dropping.
UK's houses are infamous for being cold and poorly insulated, which is why one needs to get creative and think of ways to stay warm while working away at your desk this winter. Especially as we find ourselves in the midst of an energy crisis and a newly increased energy price cap starting from January 2024, when putting the heating on with the need to only warm up one room in the house is not the most economical solution for a large or small home office idea.
But fear not as the Ideal Home team has got some tried-and-tested tricks up their sleeves - which come layered up, of course, as per Alice Beer's three-layer rule to staying warm.
How to keep warm when WFH this winter
Keeping warm during the winter months even in the shelter of our homes is no joke. And to avoid skyrocketing energy bills resulting from having the heating on the whole day while working from home, our editors shared some of their inventive go-tos that they employ to keep them nice and toasty once the temperatures drop. Apart from the regular blanket, of course.
1. Layer up
As already mentioned, presenter Alice Beer's tip of wearing three layers when at home during winter is a non-negotiable. But apart from that, it's also about what kind of layers you use.
For one, cosy fingerless gloves like the Essential Cashmere Wrist Warmers from The White Company are a must when typing away on your laptop or computer all day long with your hands constantly out and exposed.
A blanket hoodie like the Oodie kind is another go-to for Ideal Home's Junior Writer, Jullia Joson. 'I typically just bundle up in my Oodie that I got for Christmas last year if I'm particularly chilly.'
Hot drinks are an obvious one. But have you thought of giving your mug an extra layer to keep your drink hot for longer? Our Deputy Digital Editor, Rebecca Knight has and she swears by her adorable Cup Cosy Mini Knitting Kit from Stitch & Story which she's knitted herself.
2. Heated layers and soft furnishings
Heated blankets, pillows and seat cushions are a step-up from their non-heated counterparts that you won't regret investing in when the temperatures get closer and closer to 0°.
'I use an electric blanket throw at my desk, this Dreamcatcher one from Amazon. It's life-changingly good,' exclaims Ecommerce Editor, Molly Cleary.
Similarly, Print Deputy Editor, Ginevra Benedetti, swears by her Ploov Heating Cushion from Stoov which she keeps on her lap or behind her back.
3. Portable heat
As it turns out some of the best electric heaters come both big and small. If all you're looking to warm up are your hands, then Amazon's U-MISS Rechargeable Hand Warmers might be the way to go.
'I'm always complaining that my hands are cold, so my husband gave me a set of rechargeable hand warmers last Christmas, which I love,' says Heather Young, Ideal Home's Editor-in-Chief. 'I think he intended for me to use them when I'm watching my son play football at the weekend, but I actually keep them by my desk to warm up my frozen fingers after time spent typing on my laptop!'
But if you're looking for a larger scale solution, then a portable heater should do the job. 'As a chilly person, I have a Humi hot and cold personal heater under my desk. It was only £30 and great for all temps,' says Lara Evans, Style At Home's Art Editor.
Plugging in one of the best heated clothes airers such as the Minky Electric Heated Clothes Airer from Amazon would also do the trick of heating up the room and most importantly you though.
4. Keep the feet warm
Don't neglect the feet and keep your toes toasty with a layer of cosy bed socks, like these luxe Cashmere bed socks from The White Company. 'A fleece blanket wrapped around my legs with cosy bed socks does the trick for me usually,' Jullia confirms.
On top of that, you can warm up your feet by placing them atop a good hot water bottle, as recommended by our Digital Deputy Editor Rebecca. Or a step up from that is a dedicated foot warmer to slip your feet into like the M&S Supersoft Faux Fur Foot Warmer.
5. Don't let the heat out
It's important to keep the warmth in and the chill out so closing the door and insulate your home office as best as you can is crucial.
'Big one for me is that I should keep the door of the room I'm working in closed so that I keep the heat in,' Heather agrees. 'I don't like to feel shut away so I tend to leave it open, but I know that it would be far more efficient to close it and create a warm little den around my desk.'
Apart from doors, your windows are another escape route for the accumulated warmth. But you can keep it in with thermal or double-lined curtains, as per Andrea Childs, Editor of Country Homes & Interiors.
'I have glass doors on to the garden in my home office, so I have a double-thickness full-length curtain that I pull shut over them when I stop work in the evening, then draw them open in the morning. It helps heat escaping through the glazing.'
Now, we're off to put another layer on and make a new cuppa to warm us up.
Get the Ideal Home Newsletter
Sign up to our newsletter for style and decor inspiration, house makeovers, project advice and more.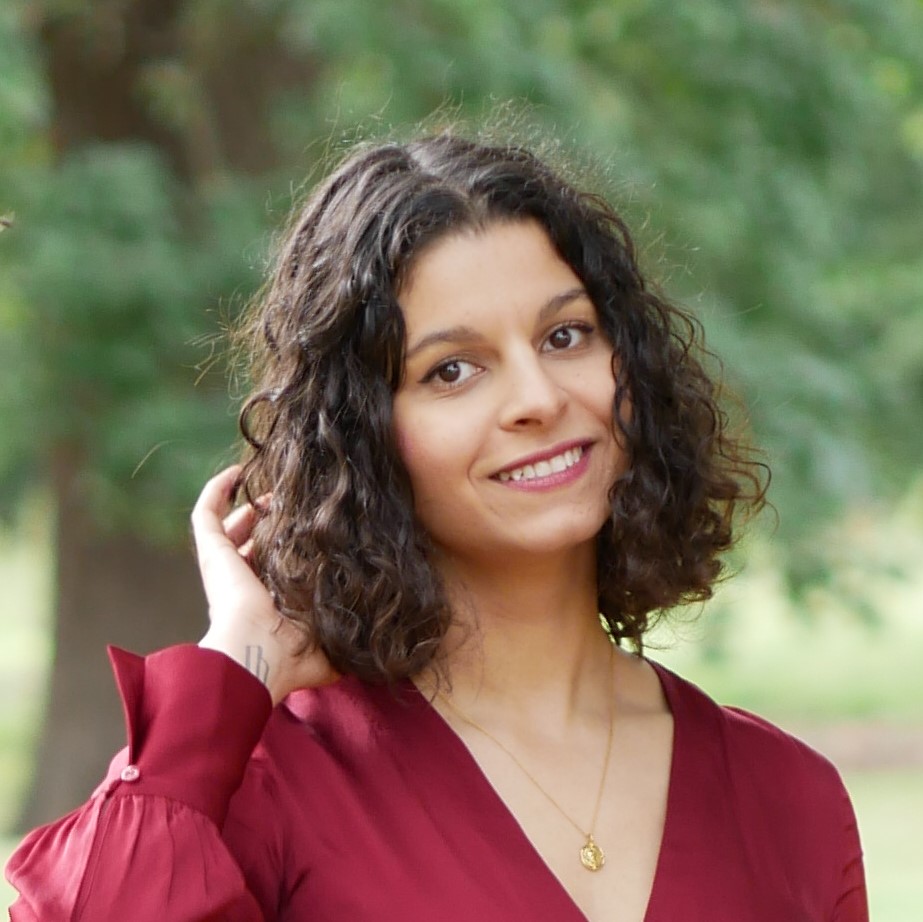 Sara Hesikova has been Ideal Home's News Writer since July 2023, bringing the Ideal Home's readership breaking news stories from the world of home and interiors. Graduating from London College of Fashion with a bachelor's degree in fashion journalism in 2016, she got her start in niche fashion and lifestyle magazines like Glass and Alvar as a writer and editor before making the leap into interiors. She feels the two are intrinsically connected - if someone puts an effort into what they wear, they most likely also care about what they surround themselves with.