What vacuum tool is right for each job? The attachments that will transform how you clean your home
We've demystified vacuum cleaner attachments so that you can clean more effectively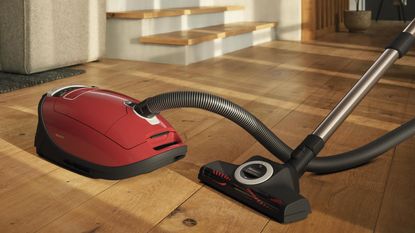 (Image credit: Miele)
Picture this, you unbox your new vacuum cleaner eager to get started on cleaning your home, but instead, you're left feeling overwhelmed by the sheer amount of attachments to choose from. The stress of not knowing what vacuum tool is right for each job means that you might end up resorting to the standard roller brush.
While this is perfectly adequate, if you're looking to achieve a thorough clean and use one of the best vacuum cleaners to its full potential, you'll want to know exactly how to utilise each attachment properly.
So whether want to get rid of those crumbs on your sofa or expertly vacuum the tricky corners of a room, knowing what vacuum tool is right for each job will ease your cleaning routine, and ensure you're getting value for money out of your appliance.
What vacuum tool is right for each job?
We get it, a vacuum cleaner manual will tell you exactly how to use each attachment and we do recommend you read it, but sometimes you need to hear it directly from the source.
When left in the packaging, vacuum tools can seem quite daunting to figure out, which is why we've turned to the experts to demystify exactly what use each attachment has. This way, you can get those crumbs out of the corners of your carpet in no time at all.
'Having a variety of tools to hand means that your vacuum becomes a total home cleaning system with the ability to clean on and above floor level, as well as other areas such as pet beds, upholstery, car and campervan interiors,' advises Haylee Bourne, head of product management at VAX.
You might also want to turn to our guide on how to clean a vacuum cleaner, to ensure you're not adding more dust back into your home before you get started.
1. Crevice tool
A crevice tool is one of the most common vacuum attachments, and probably the tool that is the most intuitive to use. The long and thin shape makes it perfect for getting into tight corners and along the edges of stairs to ensure that no crumbs or dust mites are left behind.
Haylee adds: 'If made from a more flexible material, they are also perfect for cleaning car interiors, which can sometimes have challenging spaces at angles where full size vacuums and tools cannot reach.'
2. Dust brush
As it turns out, vacuums can be used for dusting too. So you can throw your duster to one side and instead set to work attaching the dust brush to your vacuum cleaner instead.
'If you aren't a fan of dusting with a cloth and polish, a dusting brush can help you keep on top of the dust that clings to shelves, radiator covers and skirting boards,' says Haylee.
'They are also handy for cleaning into corners and narrower areas that your regular vacuum floorhead may not reach. If used in the car, you'll find it makes light work of clearing dust from door panelling, the dashboard and around the controls too.'
3. Hoses
Simple yet effective, hoses are the vacuum tool that you might discard for not really adding much to your cleaning routine. But give them a chance and cleaning around your room with minimal movement will become much simpler (a handy trick for those who, like me, are a little bit lazy).
'Remember… for extra reach, many tools can be attached to the vacuum wand or a separate flexible hose, allowing you to easily clean areas which may be a little less accessible such as the top of furniture, under seats and car footwells,' Haylee adds.
This is also convenient if you're short on plug sockets, as you have more opportunity to access the whole room without having to use extension cables.
4. Textile tool
Whether you're prone to a snack on the sofa, or you have a pet that sheds hair over every soft furnishing, you'll want to make use of the textile tool. The best vacuums for pets are bound to make the job easier too as they feature clever anti-hair wrap technology that means you won't have to worry about clogging up your vacuum (but if you do, learning how to unclog a vacuum hose will help).
'Upholstering tools will get right into the corners and suck up even more dirt. We also find this nozzle very effective on sofas, chairs and stools with sensitive fabrics as they lift the dirt up but still keep the fabric in place,' adds Gervaise Ovin, professional cleaner at Wecasa.
How to use attachments on a Dyson vacuum
Attachments on most vacuums are often very similar, but with different brands there will be slight variations on the technology they can offer. Ideal Home's Ecommerce Editor, Molly Cleary, has tested a plethora of Dyson vacuums, and recently saw behind the scenes at their HQ.
'After a visit to Dyson HQ in Malmesbury, I learnt so much about how to use each Dyson attachment. My most used attachment is definitely the hair screw tool, which I saw in action in their labs. It's amazing for homes with pets, and I personally use it on my sofa and on my mattress to lift hairs and fight against dust mites,' she says.
'The hair untangles itself in the attachment, which I think is really clever. I also like their combi tool, which combines a wide nozzle and a brush – it's great for getting into those crevices in your car or in furniture that other tools can't reach. I've been really inspired to use my Dyson attachments more after meeting @jack.designs at Dyson HQ - he's an influencer who does his iconic Sunday resets using Dyson products. In his videos, you can get a really good idea of how to use each attachment around your house.'
Which tool are you going to try out first? Whichever it may be, your home will look sparkling clean from every angle.
Get the Ideal Home Newsletter
Sign up to our newsletter for style and decor inspiration, house makeovers, project advice and more.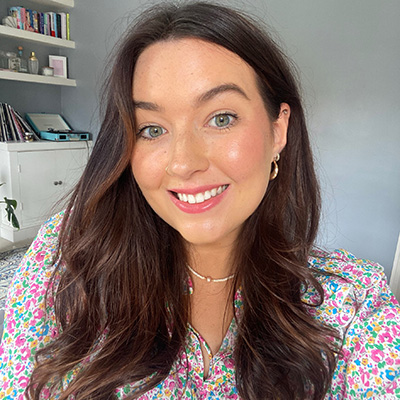 After starting out her journey at Future as a Features Editor on Top Ten Reviews, Holly is now a Content Editor at Ideal Home, writing about the best interior ideas and news. At Top Ten Reviews, she focussed on TikTok viral cleaning hacks as well as how to take care of investment purchases such as lawn mowers, washing machines and vacuum cleaners. Prior to this, Holly was apart of the editorial team at Howdens which sparked her interest in interior design, and more specifically, kitchens (Shaker is her favourite!).