Banish condensation on your walls and ceilings with these 10 simple methods
Stop condensation on walls and ceilings with these 10 simple ideas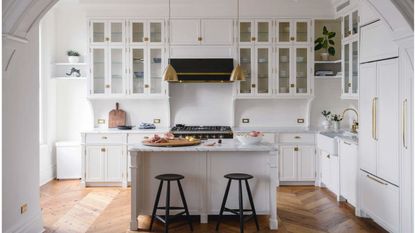 (Image credit: Future PLC/Rebecca Wright)
Condensation is a pesky problem that affects homes everywhere and is especially bad in the colder months. If ignored condensation can develop into damp and mould which can cause structural issues and have a negative impact on your health.
During the winter condensation gets even worse because the walls and ceilings in the home become cold themselves, so moisture in the air condenses into liquid when it touches the cold surface. There is also less ventilation within the home because windows aren't opened as much in a bid to keep the warm air inside and save energy at home.
Installing cavity wall insulation is a potential long terms solution, especially with older houses that often have cavity walls and no insulation leading to a colder home. However, there are plenty of more simple fixes you can do now to keep any condensation under control.
'Some signs to look for include water tide marks on the windows and walls, which will stream, causing deterioration of decoration, discolouring of window frames and eventually - growth of black mould,' says Mark Ronald, Lead Engineer at Hometree.
How to stop condensation on walls and ceilings
If you start to see condensation forming on your walls and ceilings, you don't need to panic. Although condensation is one of the most common causes of damp it is also one of the easiest to get rid of.
If condensation is left to develop into damp and mould this can increase respiratory problems, respiratory infections, allergies or asthma and affect the immune system. When tackling how to stop condensation on walls and ceilings also consider how to get rid of damp if it has got to that stage.
When it comes to managing condensation in your home, Nic Auckland, heating expert at Trade Radiators advises managing the temperature within your home and keeping everywhere well ventilated. 'Whether this is coming from a trickle vent, extractor fan or through an open window, even in the coldest of months it's important to ensure frequent ventilation.
'The kitchen and the bathroom are the most important places to ensure consistent ventilation, as these are the rooms that have the most steam - from showering and from cooking - and therefore the most condensation.'
1. Dry clothes outdoors
Where possible, hang wet clothes outdoors to prevent excess moisture from building up inside your property. If you're unable to dry clothes this way, then try to dry them in a bathroom with an extractor fan running or use a dehumidifier.
Nic Auckland from Trade Radiators advises against washing clothes indoors because it only adds to the moisture in the air, a big contributing factor to condensation.
'Thicker items such as bedsheets and towels are big problems if drying inside as it will take a long time and there will be more moisture in them to be released. Use a tumble dryer or dry outside if possible. Dry clothes on a heated towel rail in the bathroom and make sure to open windows.'
2. Use pan lids when cooking
'This may seem like a simple tip, but it can help,' says Chris Michael, managing director of Meaco. 'When cooking, keep the lid on your saucepans as much as possible to prevent the moisture from boiling water escaping into the kitchen. Also, try to simmer rather than boil the water. Cooking creates a lot of moisture, so keep your kitchen door closed to prevent the steam from moving around the house.'
Ensure that you're using an extractor fan when cooking as these are designed to help reduce moisture, as well as eliminate smells.
3. Check furniture can breathe
If there is space, don't position furniture up against external walls. This allows air to circulate around the rooms in your property. Instead, where possible, place wardrobes against internal walls as this will help reduce the chance of condensation forming.
4. Wipe your windows and doors each morning
Window condensation is usually at its worst in the morning when your doors and windows have been closed all night and warm, damp air has nowhere to escape. Make a habit of removing condensation on your windows and doors first thing every day. Wipe excess moisture with a towel or cloth. If you don't, the water may cause the window seals to warp and loosen over time, as well as lead to mould.
'Make sure that you're clearing the area on a daily basis. We'd suggest using a microfiber cloth to remove any dampness, before applying any cleaning solution,' recommends Adam Pawson from Safestyle.
5. Open your windows
Open all the windows in your home daily even if it's for a short time. At night, leave windows ajar. Breathing is a major cause of condensation, thanks to the warm, wet CO2 we expel on each out breath. By opening the windows, you will help to improve ventilation.
'Despite wanting to heat a room, it's important to let any moist air out to help create good airflow. Therefore, try to open windows periodically- ideally for around ten to fifteen minutes- to let cool air in and moist air out,' says Mark Ronald from Hometree.
6. Get rid of moisture in the bathroom
When using the shower or bath make sure the extractor fan is on to remove the steam and moisture created when running warm water in a cold environment. Wipe away any excess water around the bath, shower seals and surrounds when you have finished.
When filling a bath, Thomas Goodman, construction expert at MyJobQuote recommends running cold water first before adding hot water. 'It helps reduce the steam build up in the enclosed space.'
Mark Ronald from Hometree says, 'When running a hot bath or shower, condensation is caused by hot water, and whilst extraction techniques (like extractor fans) can help to some extent, they don't always fully eliminate condensation. It is important to keep the bathroom door shut so that the moisture doesn't escape into other areas of your home.
'If it's not too cold, you should also open a window. This allows the humid air to be released outside and will stop the collection of condensation vapour on the cold windows and walls.'
7. Ensure you have adequate ventilation
Trickle vents in windows work well. These are small gaps at the tops of windows and doors that allow air to circulate in small amounts. If you're self-building, consider a more advanced option such as installing a mechanical extract ventilation system (MVHR). This will provide a constant supply of fresh filtered air, maintaining good air quality indoors.
Garry Kirkbright senior Designer at More Bathrooms says this can be done in two main ways, through the installation of a fan or through opening a window.
'Now, an installation requirement in new build homes, fans extract old air and expel it into an atmosphere. You can either install a standard fan which is controlled by a switch or a humidistat fan that automatically turns on and off depending on a timer or until the steam and condensation has cleared.'
8. Apply an anti-condensation paint
An Anti-Condensation paint (Ronseal manufactures one) will help insulate your walls and stop condensation. You just need to ensure there is no mould on your walls and ceilings and that the surfaces are dry before you apply the paint, which will require two coats.
9. Heat your home
By keeping your home at a regular warm temperature, this will prevent walls and ceilings from getting cold enough for condensation to build up.
You don't have to keep the heating on all day, but a thermostatic timer could be really useful in this instance. It will switch on the heating during colder months to help maintain an even indoor temperature.
10. Invest in insulation
Cold spots on walls and ceilings can increase the chance of condensation, so insulating your home is the best course of action in the long term. Installing roof and loft insulation and external wall insulation will not only keep your home warmer, but you'll also be driving down costs.
'Making sure your home is better insulated can also really help when tackling condensation and dampness,' advises Adam Pawson, head of digital at Safestyle.
'Double glazing, wall insulation and draught-proofing will help to reduce the amount of heat that is lost from your home. Having well installed, energy-efficient windows will help to keep the property's temperature high which can have a massive impact on condensation and mould growth.'
As with everything preventing damp in the first place will be a lot easier than trying to remedy it. So if you're concerned about condensation act now.
How do I stop condensation on my walls in the winter?
The main factors that help reduce condensation are reducing moisture, increasing ventilation and increasing insulation.
Mark Ronald from Hometree advises heating every room to prevent the build-up of condensation and the development of damp, including window condensation.
'If one room is cold and the other warm, it will lead to cold spots. These rooms are more vulnerable to condensation and damp, therefore, try to heat every room as often as you can.
Ronald also recommends gradually heating your home to help keep condensation under control. 'If the heating is turned up really high and then turned off suddenly, moist air is more likely to build up. As dramatic temperature changes can make condensation worse, try adjusting the temperatures of your heating gradually - a couple of degrees every half an hour.
'Energy bills are always one of a homeowner's biggest outgoings during the winter months, and whilst the above advice can contribute to higher energy usage, causing damage to your home with damp will cost you a lot more in the long run.'
What causes condensation on walls and ceilings?
When the temperature drops the walls and ceilings in our homes become colder and because we are trying to keep the warm air inside we also trap moisture inside the house. The moisture in the air meets the cold surface of our walls and ceilings and causes condensation.
Adam Pawson from Safestyle says, 'If it is not maintained efficiently then it can develop into dangerous mould which is linked to health conditions such as asthma, eczema and Bronchitis. That's why it's important to keep condensation at bay before it worsens and causes damage to your home and health.'
Get the Ideal Home Newsletter
Sign up to our newsletter for style and decor inspiration, house makeovers, project advice and more.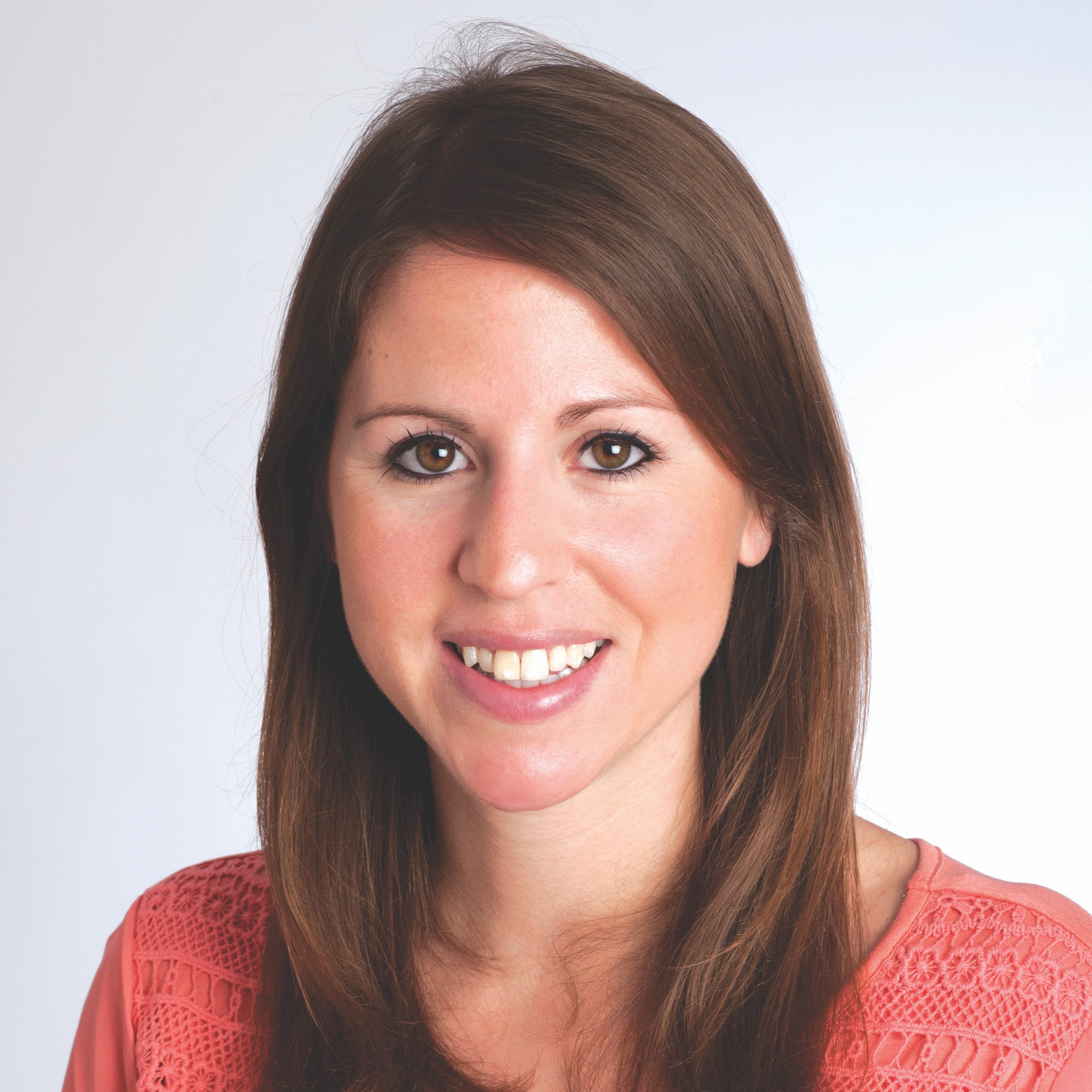 Sophie Vening is a freelance journalist and editor with more than 16 years' experience writing about homes and properties. She's worked for some of the UK's leading interiors, self-build and property titles including, Grand Designs, Ideal Home, House Beautiful, Build It, The Metro Homes & Property and The Evening Standard Homes & Property.
She enjoys writing about complex issues in an easy-to-understand way.