This affordable and easy kitchen update is set to be a big trend in 2024 - it takes minutes to do
This is the perfect weekend project to make your kitchen look brand new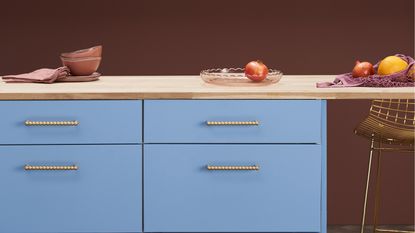 (Image credit: Plank Hardware)
Updating a kitchen can be a big investment and time-consuming task that upheaves your entire home, but the good news is, there's a small switch you can make to transform a space. Cabinet handles are one of the easiest changes to make to your kitchen and with some seriously stylish options, you can easily align your cooking space with the latest kitchen trends.
A kitchen is the heart of the home, somewhere where family gathers to spend quality time and friends huddle for parties and impromptu dinners. So as well as practical, you want your kitchen ideas to reflect your personal taste. Incorporating small touches like unique cabinet handles are a great way of achieving this. They'll showcase a slither of your personality as well as updating the entire space in an affordable way - plus, we have it on good authority that switching them out can take as little as 15 minutes.
Cabinet handle trends to update your kitchen
If your kitchen design has started to feel stagnant but you don't need or want to undertake a complete renovation, then looking to smaller aspects of your space will be a great budget kitchen idea that has a huge impact. Cabinet handles can be as affordable or as expensive as you choose, and they have the potential to shake up the overall aesthetic. From unique Scandi-inspired shapes to on-trend metals, we've rounded up the top three cabinet handle trends that will make your kitchen look brand new.
'You don't have to break the bank to achieve a kitchen transformation. More often we're seeing people make small - such as upgrading kitchen cabinet handles - to give their kitchen space a refresh,' says Jen Nash, head of design at Magnet. 'This quick and cost-effective approach can dramatically change the look and feel of your kitchen, which is why Magnet offers a wide selection of handles and knobs in various styles, colours, and finishes.'
1. Mix old and new with bobbin handles
The bobbin trend has made a resurgence in interiors in 2023, and we expect it to carry through into 2024 too. Inspired by traditional 1700s furniture, the style has the perfect hint of whimsy but with the update of an on-trend brass metal, it's undeniably modern.
'Bobbins are currently dominating the industry, inspired by 1700s furniture. The resurgence of the bobbin interior trend can be credited to a forever-growing appreciation of vintage aesthetics, as well as its ability to add a touch of playfulness to homes,' says Tom Revill, co-founder of Plank Hardware.
'This could also be credited to a rise in people shopping secondhand, with more and more people acquiring vintage pieces and upcycling themselves with modern hardware.'
Bobbin handles, like Plank Hardware's D-bar design, will look equally chic styled against contemporary slab doors for a mix-and-match approach, as they would in a traditional kitchen design on Shaker doors.
2. Try out Scandi squiggles
One of the best parts of designing a kitchen is getting to have fun with it. Whether that's by splurging on a non-essential but super swanky appliance or some out-there cabinet handles that put style first, there are so many ways to be playful in the process.
Scandi design is a popular interior trend that is bound to stick around for 2024, and these squiggle cabinet handles pay perfect homage to the aesthetic. The unique shape will elevate the look of your cabinet handles but is still easy to pull thanks to the T-bar design - essential when balancing style and functionality in a kitchen design.
You also shouldn't be afraid of opting for coloured cabinet handles that are outside of the metal finish norm. Pastel and bright colours are more versatile than you might think, so don't discount them for fear of them not matching your appliances.
'Appliances are always going to have stainless steel handles, so don't compromise your design 'wants' because you're afraid of them clashing. Keeping it to two finishes is a safe way to keep the space consistent,' advises William Durrant, owner of Herringbone.
3. Stick to an old faithful with brass
Brass cabinet handles have been everywhere in recent years, and they're not going anywhere. If you want to play it a little bit safer with your cabinet handle choices, then it's a simple way of making your kitchen look on-trend but also classic.
'If you're a fan of timeless classics or modern elegance consider brushed brass or gold knobs and handles. Paired with dark cabinetry like jet black, slate, or charcoal gives a bold sense of contrast that can automatically elevate the look and feel of a kitchen,' Jen recommends.
'Additionally, the neutral undertones of brushed gold handles and knobs also look good with graceful colours like lavender, cornflower blue, mint green or dusty rose, enhancing the overall aesthetic appeal.'
One way to make brass cabinet handles look even more current is to introduce tubular designs, like Plank Hardware's Alva collection. This ties into the retro aesthetic swooping through 2024 but will sit seamlessly against any kitchen style.
FAQ
How to change handles on kitchen cabinets
If you're a lover of easy DIY projects, it's likely you've upcycled furniture in the past where switching out the handles has been part of the job. So, you'll know that it's an incredibly simple way of changing the look of a cabinet, as well as how easy it is to open and close.
Firstly, of course, you'll need to buy your new handles – they are available from all sorts of brands, but if you've got your eye on pricier models, it's worth spending a bit of time exploring home decor discount codes to see if you could save some of your budget.
Ideal Home's Ecommerce Editor, Amy Lockwood, has first-hand experience in changing the handles on her kitchen cabinets.
'If you're changing a simple ball handle that only has one screw, then, in my experience, that's usually a simple affair as you can simply swap like for like using the pre-existing hole in the cabinet door,' she says.
'It gets a little more complicated if you want to swap in new cabinet handles with two fixing points, or fixtures in a different place to your existing handles. Then you'll need to remove the old handles, fill in the holes in the cabinet, drill new holes, and affix your new handles.'
'How long this takes is mainly dependent on your DIY skills and there being enough of a difference between your fixing points on the old and new handles that you're not at risk of positioning the new handle too close to the filler.'
Brass bobbin handles are top of my list - they're the ultimate on-trend option with the perfect hint of traditional decor that will last for years to come. What's on your radar?
Get the Ideal Home Newsletter
Sign up to our newsletter for style and decor inspiration, house makeovers, project advice and more.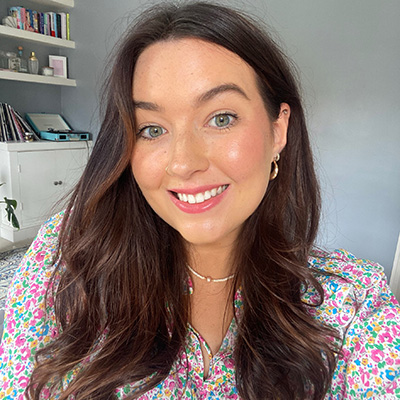 After starting out her journey at Future as a Features Editor on Top Ten Reviews, Holly is now a Content Editor at Ideal Home, writing about the best interior ideas and news. At Top Ten Reviews, she focussed on TikTok viral cleaning hacks as well as how to take care of investment purchases such as lawn mowers, washing machines and vacuum cleaners. Prior to this, Holly was apart of the editorial team at Howdens which sparked her interest in interior design, and more specifically, kitchens (Shaker is her favourite!).