Ninja vs Instant air fryer – which should you buy?
We take a closer look at two of the most popular air fryer brands to see which one comes out on top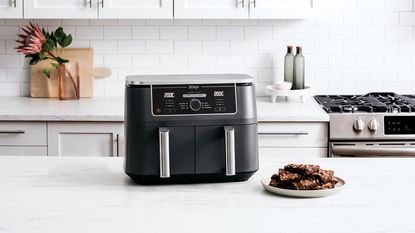 (Image credit: Ninja)
If you're debating between Ninja vs Instant air fryer brands for this Black Friday, then the first thing you need to know is that these two brands are the top dogs in the appliance world.
Their air fryers offer customers the chance to cook food quickly and efficiently - while also cutting down their energy bills in the process. This, coupled with the fact that Black Friday discounts are looming, means that there's never been a better time to buy an air fryer from one of these brands.
Both offer stylish countertop products that feature effortless cooking options, impressive cooking times, and an array of additional features. But as both Instant and Ninja sell so many Ideal Home-approved versions of the best air fryers, it can be hard to know which brand to choose.
Ninja vs Instant air fryers
While it's possible to buy a budget air fryer, as our guide to the best air fryers under £100 proves, many of the best air fryers from Instant and Ninja surpass that price point - but there's a reason for that.
Considered to be the best in the business, you get what you pay for. It's always a good idea to keep an eye on our Black Friday deals page, though, as sales from both of these brands have already kicked off, with prices slashed already.
So what's the benefit of picking one of these brands over the other? We dive into the basics about Instant and Ninja below in terms of quality, value and specific star products.
Instant air fryers: What you need to know
Instant has cooking at its core. Originating in the U.S., Instant made its way over to the UK in 2015 and has supplied homeowners with impressive cooking appliances ever since.
And while its air fryers are consistently admired by the Ideal Home testers, this brand also offers instant pots, multi-cookers, pressure cookers, slow cookers, rice cookers, and more.
In fact, Instant's founder, Robert Wang, is credited for inventing the iconic multi-cooker, the Instant Pot which we've tried in our Instant Pot Pro review.
In our tried and tested opinion, the Instant Vortex Plus VersaZone Air Fryer is Instant's best offering so far.
During her review of the Instant VersaZone, our expert reviewer Helen gave this air fryer an impressive 5 stars out of 5 rating. She raved that it is a 'fantastically versatile air fryer that's a steal at under £200. Its roomy capacity, combined with the flexible cooking zones and modes, means it's a great choice for families. It's no bigger than most dual zone models, yet offers far more flexibility, plus it's super simple to use.'
If you're on more of a budget, you might be intrigued to learn more about other affordable options, as covered in our Instant Vortex Plus 6-in-1 Air Fryer review.
As suggested by the name, this offering has the ability to air fry, roast, bake, reheat, grill, or dehydrate, depending on your needs. And with space to make six portions, it's perfect for those who love to host or want to feed their fussy kids.
But you'll be happy to know that you can still cook up a storm if you have a smaller budget - and a smaller appetite.
While our tester Helen found that she had a few little niggles in her Instant Vortex 4 in 1 Air Fryer review, she also found it to be a steal at under £100. In fact, she was surprised by the quality and functionality of this air fryer, which is something that exceeds what's on offer from several other brands at this price bracket.
Instant really has something to offer for every budget, and in all of our tests, we've found the quality of this brand to be top-notch.
Ninja air fryers: What you need to know
Like Instant, Ninja is a huge player in the kitchen game, but with an even bigger reputation.
And while the brand has made a name for itself as one of the best places to buy an air fryer, that's not all it has to offer. Over the years, as detailed in our best Ninja appliance guide, the brand has expanded its range to include the likes of knife block sets, cookware, grills, and even ice cream makers (which we've covered in our Ninja Creami ice cream maker review).
But what you might not realise about Ninja is that this brand is also connected to the impressive Shark vacuum brand - as both of them operate under the SharkNinja company. With an impressive tech team behind it, it's no wonder that Ninja is celebrated for its high-quality air fryers.
In fact, our Ideal Home testing team has named the Ninja Foodi FlexDrawer Air Fryer 10.4L AF500UK as the 'Best Overall' air fryer on the market today. This is a huge feat, considering our testing team has put over 30 of the top air fryers through their paces over the past few years.
After reviewing this product, our tester couldn't help but gush about the large capacity and the flexible multi-zone options of the air fryer, proclaiming 'The Ninja FlexDrawer is a fantastic bit of kit that manages to combine a huge capacity with the flexibility to split it into two zones. I've got no complaints about its performance and I think it's worth every penny of its premium price tag. It's the ideal air fryer for large, busy households.'
Following closely behind is our Ninja Foodi Max Dual Zone Air Fryer AF400U review, which details our experience of the dual-zone air fryer that has become so popular it regularly sells out - despite its above-average price tag. But sometimes, it's worth paying extra in return for a quality product that will cook your food perfectly (and easily) while also looking stylish on your kitchen countertops.
But don't worry; there are still some Ninja air fryers out there that will suit smaller homes and a smaller budget. In fact, the Ninja AF100UK air fryer may be small, but there's no doubt about the fact that it's still mighty. And while it doesn't have the ability to auto-preheat, that wasn't enough to put our tester off.
Talking about the AF100UK, she said, 'It might be the smallest and cheapest model from Ninja, but this air fryer isn't lacking anything when it comes to performance. Everything I made in it was crisped and browned to perfection, plus it's fast and very easy to use.'
Instant vs Ninja: What do the reviews say?
At the time of writing, NinjaKitchen UK has a total of 18,941 reviews on Trustpilot, with an average rating of 4.4 out of 5 stars. 78% of reviewers gave the brand 5 stars, with customers raving about the quality of the products and the helpful customer service.
Instant Brands isn't quite as impressive, though - but that may be down to the lack of reviews. With just 69 reviews on Trustpilot, it's hard to gauge what customers really think. However, there were many praising the company for their quick customer service. All in all, these customers gave the brand an average rating of 3.5 stars out of 5, with 43% of customers giving Instant a 5-star rating.
Instant vs Ninja: Which is more affordable?
While it's clear to see that Ninja wins in terms of customer satisfaction, it's also important to weigh up the price difference between these two air fryer brands.
The most affordable air fryer from Instant is the everyday Instant Air Fryer priced at £59.99, when it's not on sale for even less. Ninja's most affordable air fryer is the Ninja Air Fryer AF100UK, priced at £149.99.
Since both brands routinely offer discounts, especially around Black Friday, we would recommend holding off on purchasing until your chosen air fryer is on sale to get it at the most competitive price.
Instant vs Ninja: Which should you buy?
If you're looking for a cheaper air fryer that will get the job done, Instant will certainly fit the bill. This brand offers some of the best air fryers on the market, and they're extremely competitively priced for such high-quality products. But if you have the chance to splash the cash and spend a little more on a Ninja air fryer, we don't think you'll regret it.
Ninja not only scores best when it comes to customer reviews, but our Ideal Home testers have also found them to almost always come out on top when facing Instant vs Ninja air fryers against each other.
Our Ecommerce Editor and air fryer expert, Molly Cleary, echoes this, saying, 'Picking between Instant and Ninja is very tricky for me as Ideal Home's shopping editor, as I genuinely think both brands are fantastic, after testing so many of their products.'
'Fundamentally, I think Ninja products are very much worth the cash even though they can be expensive, with the kind of functionality and innovation to solve pretty much any cooking problem. Instant is much the same, often with products that boast a lower RRP too. It tends to fly a little less under the radar, but it's really a 5-star brand across the board.'
'If I was buying myself this Black Friday, then Ninja would probably just tip the scales for me as the full package when it comes to air fryers, but don't forget about Instant as you shop, especially if you're looking for a great price.'
There's never been a better time to buy an air fryer, as many great air fryer deals are already live. So, snap one up before you miss out!
Get the Ideal Home Newsletter
Sign up to our newsletter for style and decor inspiration, house makeovers, project advice and more.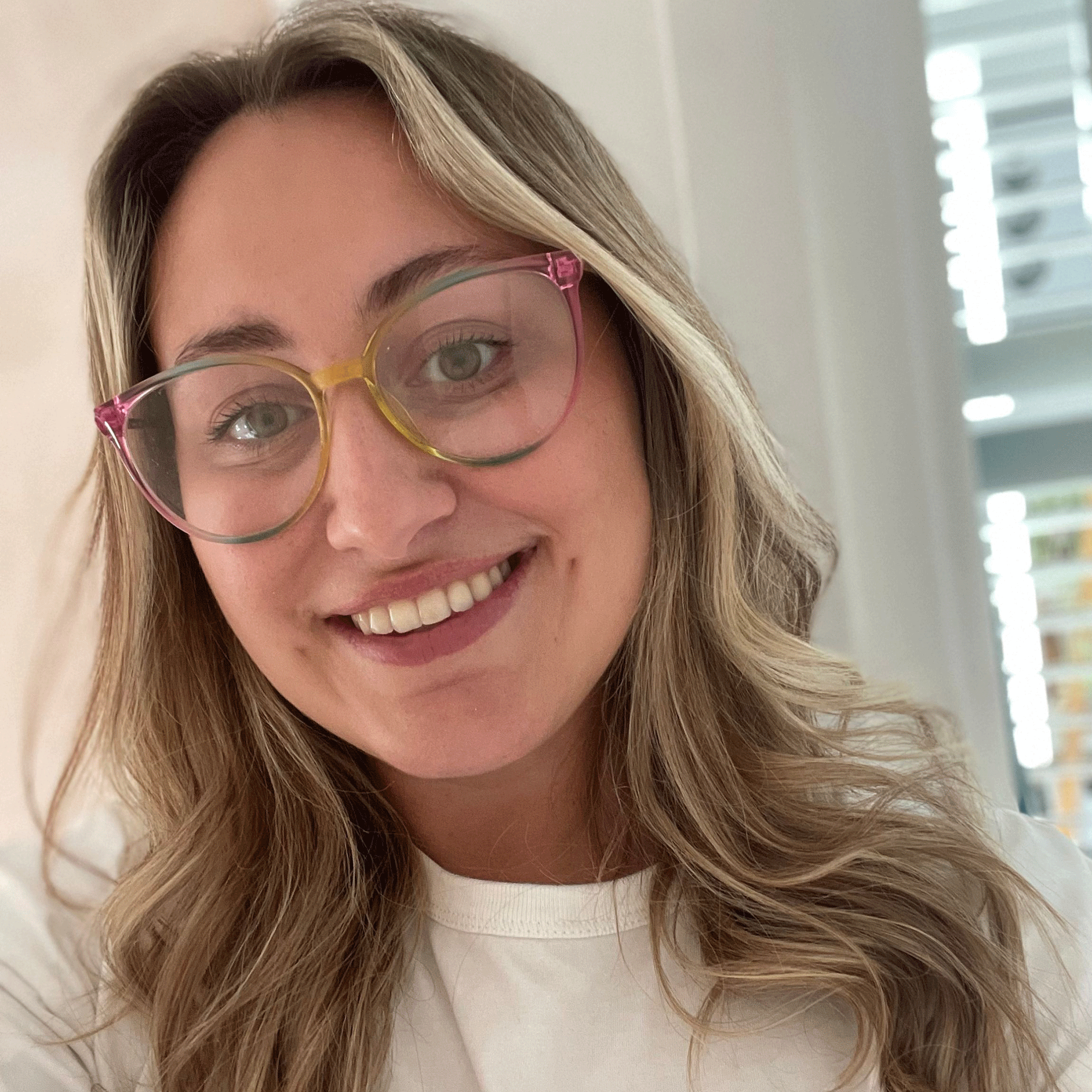 Lauren Bradbury is a freelance writer and major homes enthusiast. She graduated with a Bachelor's degree in English and Creative Writing from the University of Chichester in 2016, before dipping her toe into the world of content writing. After years of agency work, writing everything from real-life stories to holiday round-ups, she decided to take the plunge and become a full-time freelancer in the online magazine world. Since then, she has become a regular contributor for Real Homes and Ideal Home, and become even more obsessed with everything interior and garden related. As a result, she's in the process of transforming her old Victorian terraced house into an eclectic and modern home that hits visitors with personality as soon as they walk through the door.