Green tile bathrooms are trending - how to embrace the style in your own home
From sage to emerald green, we're sharing some of our favourite green tile ideas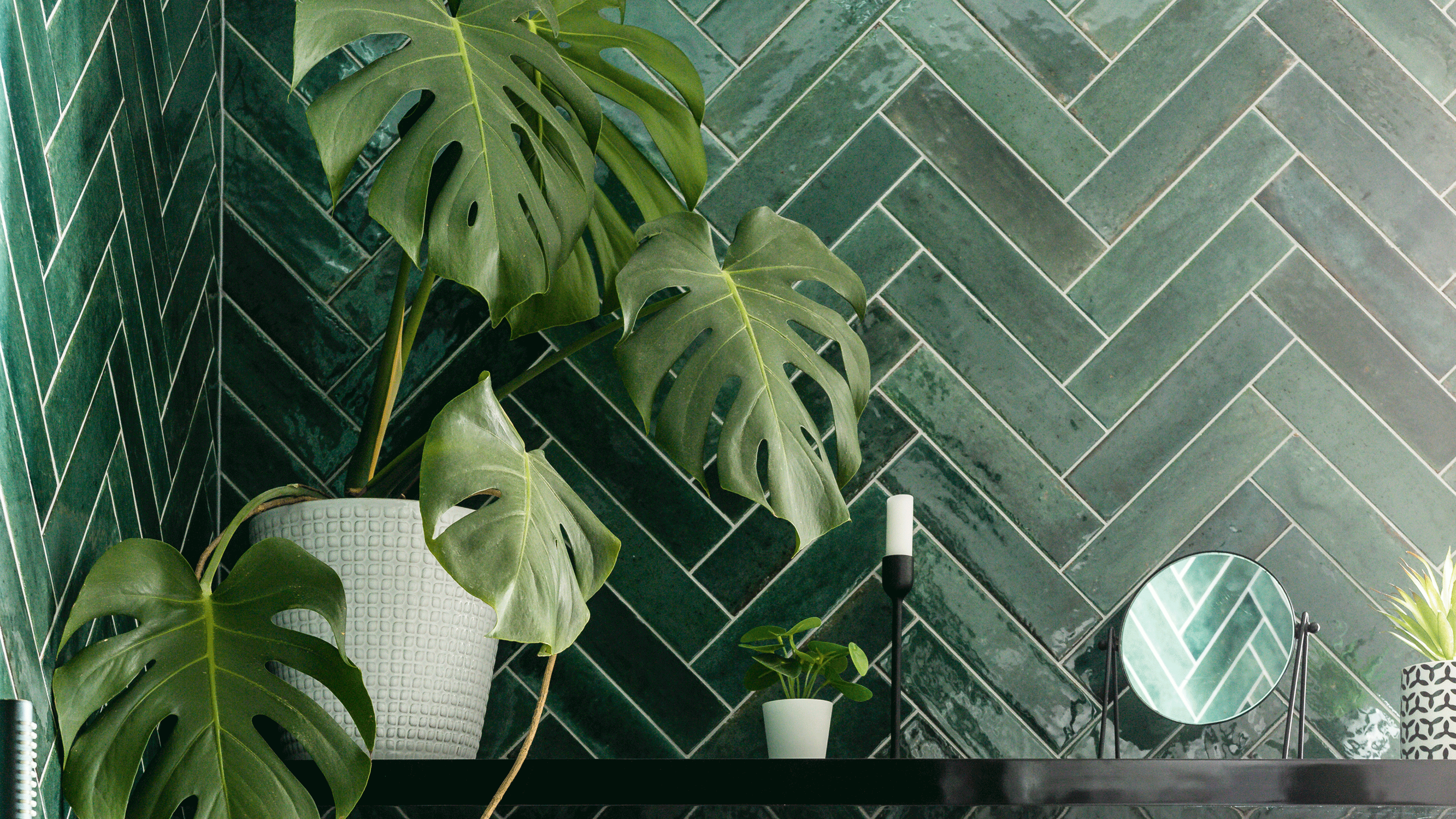 (Image credit: Future PLC / Fiona Walker-Arnott)
If you are looking to give your bathroom an update, there's one colour that has been sweeping social media at the moment and that is green. And more specifically, green tiles.
The #greenbathroom has over 13.2 million views on TikTok alone, while #greentiles has a colossal 24.6 million views on the video-sharing platform. People have also been taking to Google to search for 'green tile bathroom' inspiration, with the term seeing 3300% more searches in the past few months. So, if you've also been thinking about using green in your own bathroom ideas, we're sharing nine ways to embrace the trending style in your home.
'People assume that bathrooms only hold a functional purpose and therefore there isn't a need to add personality and style into the room, but I don't believe this to be true,' says Lisa Cooper, Head of Product + Home Expert at Thomas Sanderson. And we have to agree.
Green tile ideas
There are a great range of shades of green that you can choose from. From mint and seafoam to emerald and forest green. While 'lighter shades of green can create a fresh and airy atmosphere, darker greens add depth and drama,' says Jo Oliver-Singh, Director, The Stone & Ceramic Warehouse. There are so many different ways to get the look in your home.
Here are a few ideas to do exactly that.
1. Get that spa-like look with light greens
It's no surprise that many of us want to recreate that at-home spa experience in our homes. Whether you're looking to unwind after a long day or are planning a full pamper session, choosing a lighter hue of green is key to getting that spa look in your own bathroom.
Complement the lighter tiles with natural finishes such as light woods, stone and marble. Choosing a wooden vanity unit or even a light wood bath tray will instantly create a tranquil spa-like vibe and pair perfectly with the light green tiles.
2. Go Art Deco or gothic with dark greens
In contrast to a light, calming green tile bathroom, we have the drama and opulence of the Art Deco era, as well as more gothic designs. While lighter colours, 'have the ability to expand a small room and create an illusion of space, darker tones, particularly in green, bring in instances of drama and elegance,' reveals National Plastics' product manager, Nicola Seymour.
Darker tones of green are, 'particularly effective when used as accents or focal points,' she continues. And this is when a dark green tile can create real impact in your bathroom. Alternatively, we love the look of a dark green tiled downstairs washroom or using them in a smaller bathroom layout.
To achieve the luxurious look, think deep shiny glazed green tiles paired with brass or gold finishes and taps. It immediately oozes luxury and glamour.
3. Mix several shades of green or styles together
Why stop at one shade of green. 'Two tones, three tones, four tones… add depth and intrigue to your bathroom by embracing multiple shades of green in your space,' says Etsy Trend Expert, Dayna Isom Johnson.
'And don't be afraid to experiment with different shapes and configurations of tiles,' either. You might want to use larger tiles with a border of smaller ones to break up the space. Or why not mix and match shapes as well.
4. Add drama with hexagonal tiles
Large hexagonal tiles are one of the easiest ways to completely change the look of your bathroom. And the larger tiles – which they most often are – makes tiling your bathroom that bit quicker than applying lots of smaller tiles, which is why it is a great DIY project, if you feel up to the task.
Sophie Schofield, head of design at Ribble Valley Bathrooms recommends adding 'a cascade of patterned hexagonal tiles from ceiling to floor to cocoon you with a biophilic hug.' Being able to easily carry them down from the wall onto the floor or up onto the ceiling also really helps to tie the look of the space together.
5. Don't forget about floor tiles
'Don't think you just have to stick with green tiles on the wall, as they work just as well as floor tiles,' says Barrie Cutchie, Design Director at BC Designs. This can be a great way to create real impact as soon as you open the bathroom door.
Whether you paint the rest of your bathroom green or another complementary colour, you can really get creative with your green floor tiles. From star and pinstripe designs to checkerboard and Moroccan-inspired options, you can truly show some personality with your floor tiles.
6. Pair with pink
While green pairs well with earthy tones such as browns, beiges, mauves and other shades of green, one of the most exciting colour combinations for your bathroom tile ideas is pink. And a dusky pink is the one hue that works particularly well when matched with a whole host of different greens.
'Green and pink work beautifully together as they are opposite each other on the colour wheel and achieve a wonderfully fun aesthetic, creating a bathroom that is full of character,' affirms Lucy Ackroyd, Head of Design at Christy. Whether you play around with pink tiles or utilise pink tiles or accessories such as pink towels, soap dispensers or storage baskets, pink and green should certainly be seen.
7. Use green tiles as a pop of colour
If you're not too sure about a completely green bathroom, you can still use pops of green tile to add some serious impact to your bathroom.
Some great places to start would be in your shower niche, splashback or to border a floating shelf. Another great option is bordering your sink area to draw attention to one of the areas that you visit most in your bathroom.
As we mentioned, green works well with a range of different colours and shades, so you might want to tile your bathroom with a simpler or more neutral colour to truly appreciate that pop of green. Or you could pick up a green in a bathroom wallpaper idea and use that to inspire your row of tiling.
8. Focus on the finishes
It's important to think about which finishes will work best with the style or colour of green tiles that you choose. 'Green tiles can be visually striking, so balance the overall look by incorporating neutral elements,' says Jo. 'White fixtures, such as a bathtub, sink, or toilet, can provide a clean and timeless contrast.'
Whereas, 'porcelain countertops with a natural wood or marble-effect finish can help ground the space.'
You'll want to, 'consider pairing the green tiles with opulent surfaces and metal finishes, such as marble or antique bronze for a sophisticated touch,' explains Ruth Foster, interior designer at Victoria Plum. We also love the look of matt black finishes with green too.
9. Use plants to complement your chosen green palette
The addition of houseplant ideas can, 'make a bathroom feel brighter and more homely,' she adds. With green often representing nature, it makes sense to bring the outside in, with plants literally breathing life into what can otherwise be a rather plain or sterile room. Plus, it's an excuse to explore home decor discount codes to find some gorgeous new pots at a bargain.
'Plants are also a fantastic feature to add to bathrooms, as there are plenty that thrive in moist environments and low light,' says James Roberts, Director at Sanctuary Bathrooms.
'For example, hanging eucalyptus in the shower is a wellness trend we've seen gain traction on the likes of Tiktok recently, as it's been found to cause a calming effect when the steam from the shower releases the essential oils.'
'Other plants that work well in the bathroom include snake plants and heart-shaped philodendron, both of which enjoy humidity and can survive with little light. Heart-shaped philodendron's are also a trailing plant, meaning they add some nice dimension when added to shelving,' he adds.
Imagine having your bathroom be a calming oasis instead of a purely functional and plain room.
Will you be adding green to your bathroom?
Get the look
Get the Ideal Home Newsletter
Sign up to our newsletter for style and decor inspiration, house makeovers, project advice and more.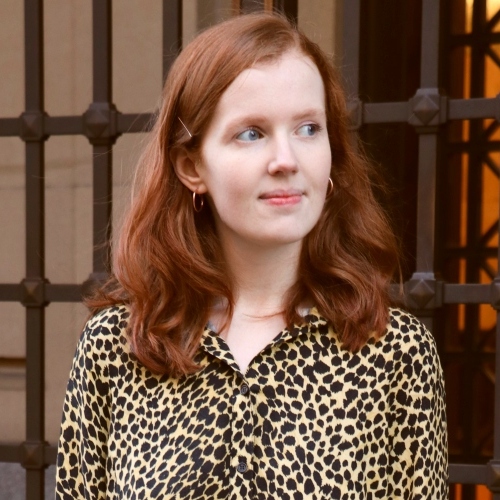 Ellis Cochrane has been a Freelance Contributor for Ideal Home since 2023. She graduated with a Joint Honours degree in Politics and English from the University of Strathclyde and between her exams and graduation, started a lifestyle blog where she would share what she was buying, reading and doing. In doing so, she created opportunities to work with some of her dream brands and discovered the possibility of freelance writing, after always dreaming of writing for magazines when she was growing up.
Since then, she has contributed to a variety of online and print publications, covering everything from celebrity news and beauty reviews to her real passion; homes and interiors. She started writing about all things homes, gardens and interiors after joining Decor & Design Scotland as a Freelance Journalist and Social Media Account Manager in 2021. She then started freelancing at House Beautiful, Country Living and in Stylist's Home team. Ellis is currently saving to buy her first home in Glasgow with far too many Pinterest boards dedicated to her many design ideas and inspirations.