The best air fryer for chips - after testing dozens of air fryers, this was hands down the winner
We've had our fries on this air fryer for a while…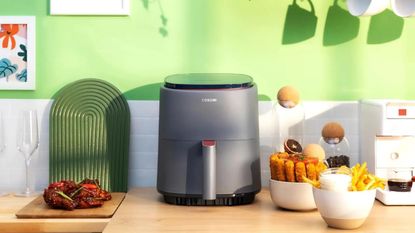 (Image credit: COSORI)
QUICK MENU
At Ideal Home we're a teeny-tiny bit obsessed with air fryers, especially finding the best air fryer for chips. Can you blame us? Air fryers do a great job of cooking up healthy chips, but some are far better at the task than others.
Checking which is the best air fryer for cooking chips is a standard test for every new air fryer we try. In our effort to find the best air fryers, we've tested almost every brand and style you can think of.
So we can say on very good authority when it comes to the best air fryer for chips the COSORI Lite holds the crown. When we tested the COSORI Lite, our reviewer absolutely loved this product and found it to be incredibly easy to use - and the golden-yet-fluffy-on-the-inside chips at the end of her investigation were the icing on a very delicious potato cake.
But this air fryer isn't just for keen spud-lovers. It's also an affordable option for those looking for a budget air fryer that won't cost the world.
This is the best air fryer for chips you can buy
COSORI LITE AIR FRYER
This 3.8L budget air fryer is perfect for a couple or small family and looks stylish on your countertops too
Specifications
Size: 37.6 x 27.5 x 32.5 cm
Capacity: 3.8 litres
Programs: Bacon, veggies, steak, fries, chicken, preheat, shake, keep warm
RRP: £99.99
Reasons to buy
+
Cute, compact design
+
Super powerful
+
Keep warm, preheat and shake settings
+
Excellent value for money
Reasons to avoid
-
It's a little small for families
We love the COSORI Lite so much that we've crowned it as our best small air fryer, thanks to its small but perfectly formed size (a 3.8-litre capacity, to be exact) that's ideal for small to medium homes. And with an extremely affordable RRP of £99.99, our reviewer found it hard to complain about this appliance.
This sleek air fryer currently comes in two different colour options: milk white with orange accents or silvery grey with the same sneak peeks of colour. And the control panel itself holds many jewels, including access to preheat, shake and keep warm functions.
Everything our tester put in this air fryer emerged perfectly cooked, thanks to the range of presets that are on offer. This makes it perfect for those who are relatively new to air fryers or those who want the ease of shoving in their food without a second thought, knowing it'll come out just the way they like it when the program ends.
But that's not all. The COSORI also comes with a comprehensive recipe book and access to an app that includes over 140 original recipes by the COSORI chefs, so you never run out of cooking inspiration.
For such a budget air fryer, the ThermoIQ Technology is a stand-out perk. It automatically detects temperatures throughout cooking, and the improved air circulation cooks food faster - something our tester found out for herself when she was cooking her chips. In fact, she found that her chips 'emerged golden yet fluffy on the inside and took even less than the 60% timing I'd estimated, which I discovered thanks to the half-time shake reminder.'
Our main drawback with this model, though? The control panel is a sucker for fingerprint marks, and the size probably wouldn't suit anyone looking to feed a large family. But if you're looking for the best air fryer for chips, then that shouldn't be a big issue.
How to choose the best air fryer for chips
If you're looking for the best air fryer for chips, a single-basket air fryer that offers enough space for extra crispness is key. It's important that every single chip in your air fryer has its own individual space to cook evenly, which is why you should always choose an air fryer that has enough space to prevent possible overcrowding. After all, who wants soggy chips?
For some, though, a single-basket air fryer might not be enough - especially if you want to cook your fish and your chips at the same time. The best dual-zone air fryers are a better alternative, as they allow budding chefs to cook chips in one basket and their fish in a separate basket. Not only that, but they also allow you to cook both sections at different temperatures and for different lengths of time.
However, it's important to note that dual-zone air fryers are much larger than single-basket air fryers, which is something you need to consider if you have a small kitchen and don't have a lot of space on your countertops.
A budget should also be considered when buying this appliance. Air fryers vary in price, ranging from budget air fryer options to more expensive choices. It's down to you to decide how much you want to spend on an air fryer - but it's always a good idea to keep your eyes peeled for air fryer deals, too. In our opinion, if you only want to use your air fryer for chips you can get away with a much smaller appliance, with out all the extra functions for cooking large meals.
Tips for getting the most out of your air fryer for cooking chips
It's very easy to buy a budget air fryer based on the price or the style alone. But if you want to get the most out of your air fryer when cooking up chips, you need to do some research beforehand:
Choose the right fryer for your lifestyle: There are so many air fryers out there, and there are also so many different types. Consider if you do just want to cook chips or anything else in your air fryer and also decide how many you will be cooking for. Since chips will need enough space to crisp up, this will help you decide how big an air fryer to choose.
Spritz your chips with oil first: Airfryers don't need much oil to work, but they will need a bit to make sure they don't stick to the bottom. However, too much can lead to soggy chips. Our top tip is to invest in an oil spritz bottle, a couple of spritz should offer the perfect coverage.
Preheat your air fryer: If you want to reduce cooking time and ensure a properly crispy, yet fluffy chip, make sure you preheat it before. Of course, this is dependent on the specific product you buy as some air fryers don't require preheating, but if you want to make the most of the best air dryer for chips, preheating is key.
Shake your chips during cooking: When cooking with an air fryer, you're relying on the circulation of hot air to perfectly cook your meal. And while air fryers are becoming more and more advanced, it's always a good idea to give your chips a shake during cooking. This will ensure an even cook every time.
Don't overcrowd the basket: If you don't want a one-way ticket to soggy chip town, you should never overcrowd an air fryer basket. To get an even cook, the hot air needs space to circulate - and that means leaving gaps between the chips and not piling them on top of each other because you're feeling extra peckish.
Keep it clean: With the proper care and attention, air fryers can last years. But it's important to keep an air fryer clean to ensure that it not only runs properly but that the non-stick qualities of the air fryer remain. Hannah Hamer, Assistant Marketing Manager at Russell Hobbs explains, 'It's much easier if there are dishwasher-safe removable parts with non-stick, easily detachable basket as this makes cleaning less of a chore and helps allude to the convenience of the appliance.'
How we review air fryers
You can rest easy knowing that this air fryer has been tested by an Ideal Home reviewer. Our Ecommerce editor, Molly Cleary, tested it for us at Future's dedicated centre, cooking everything from chips to Quorn bites and broccoli to give us a detailed and accurate review of her experience. And if you couldn't already tell, she was a big fan.
Molly is the Ecommerce Editor for Ideal Home and is always on the lookout for the next must-buy product for your home. She's also a certified Customer Advisor when it comes to air fryers, having completed her five-step plan to become a true expert in these exceptionally useful appliances.
She regularly tests air fryers at Future's Test Facility in Reading to thoroughly put products through their paces. She's always up to date with the newest releases from brands such as Ninja, Instant, COSORI, Tower and more. The air fryer she loves best and uses at home every day is the Instant Vortex Dual Basket.
FAQs
What is the best air fryer for cooking chips?
While we'd always consider the COSORI Lite to be the best air fryer for chips, that's not to say that there aren't others out that won't also provide you with delicious spuds on a regular basis.
When choosing the best air fryer for cooking chips, it's important to remember that size matters - especially if you love crispy-yet-fluffy chippies. If you have a small family, the CISORI should give you the space you need to give your chips space.
But if you have a larger family and want to cook a lot of chips at one time, it might be better to opt for one of the best air fryers for a family of four people that has a larger capacity or maybe even a dual-zone that allows you to cook other food at the same time.
Are air fryers any good for chips?
Yes! Air fryers will not only cook your chips quicker, but they'll also be much healthier for you - especially if you've previously been a fan of a deep-fat-fryer.
Air fryers only use a little bit of oil while still offering an outer crunch and an inner fluffiness, and they also cook chips in a relatively short amount of time compared to a conventional oven.
No matter if you're a frozen oven chip eater or you make your own from scratch, air fryers are often considered to be the best way to cook chips.
Why don't my chips cook properly in the air fryer?
If you're struggling with soggy or undercooked chips in an air fryer, there are a few ways that you can solve this problem.
For starters, you might need to give your chips more space. If you have a small air fryer, but you've overcrowded the basket with a pile of chips, there won't be enough space for the air to circulate and cook all of them equally. This can leave them soggy and even still frozen in the middle.
However, it might be that your potatoes are simply too wet. If you regularly cook chips from scratch, it's always a good idea to pat your potatoes dry before turning on the air fryer, as the extra water and starch in the potatoes will require a longer cooking time. Either that or just add a few more minutes onto the timer!
Lastly, you might need a different air fryer. Try and opt for the best air fryer for chips instead.
If your countertop space is precious, and you want to find the best air fryer for chips, but dream of it multi-tasking as a pressure cooker, or slow cooker, you might be better suited to one of the best multi-cookers. Most have a built in air fryer mode, so you can combine the powers of a pressure cooker for that fluffy inside, and an air fryer for that satisfying crunch.
Get the Ideal Home Newsletter
Sign up to our newsletter for style and decor inspiration, house makeovers, project advice and more.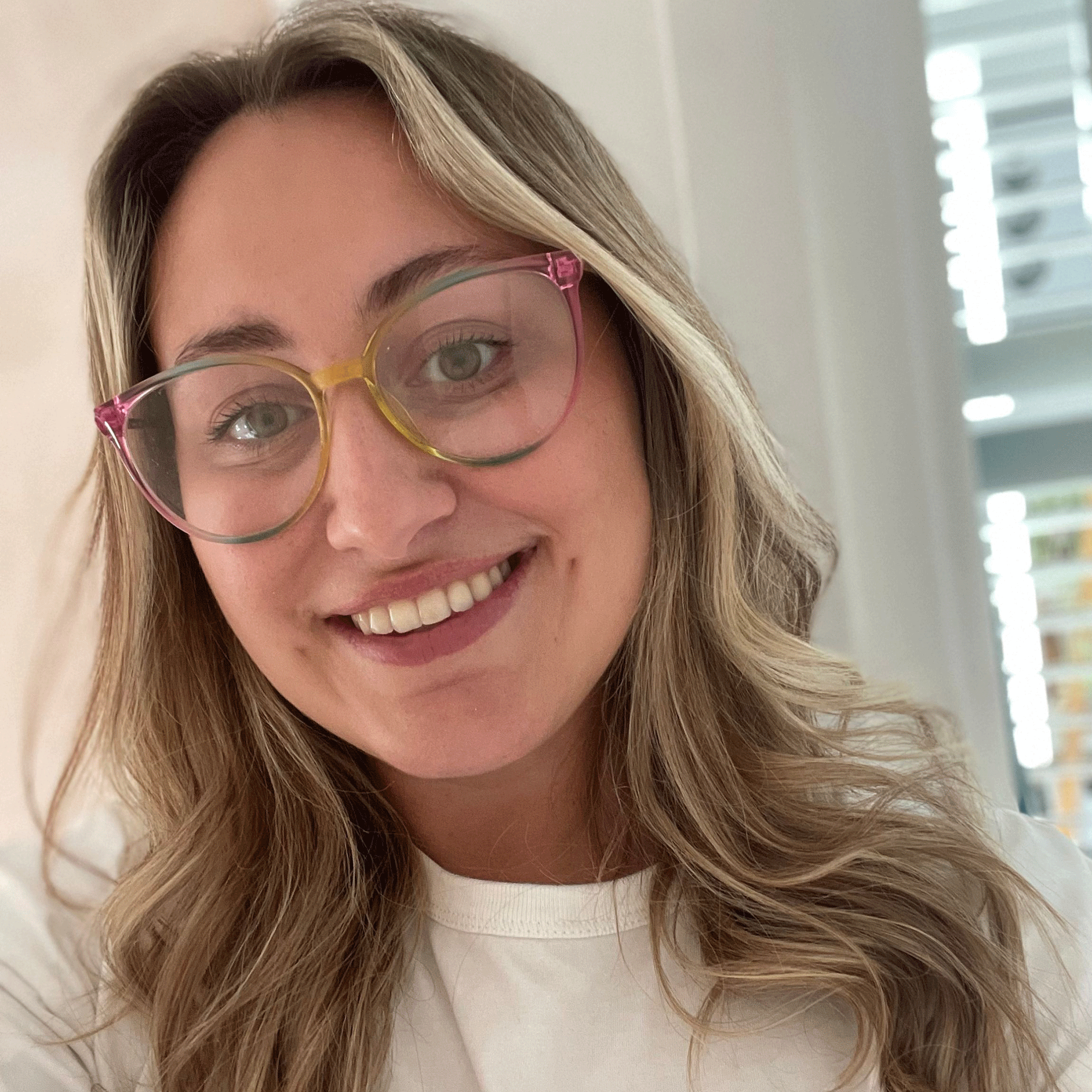 Lauren Bradbury is a freelance writer and major homes enthusiast. She graduated with a Bachelor's degree in English and Creative Writing from the University of Chichester in 2016, before dipping her toe into the world of content writing. After years of agency work, writing everything from real-life stories to holiday round-ups, she decided to take the plunge and become a full-time freelancer in the online magazine world. Since then, she has become a regular contributor for Real Homes and Ideal Home, and become even more obsessed with everything interior and garden related. As a result, she's in the process of transforming her old Victorian terraced house into an eclectic and modern home that hits visitors with personality as soon as they walk through the door.