Ninja's brand new white air fryer is now on sale for Black Friday – for less than £200
The sell-out Ninja dual zone air fryer is now available in white, and it's on sale for Balck Friday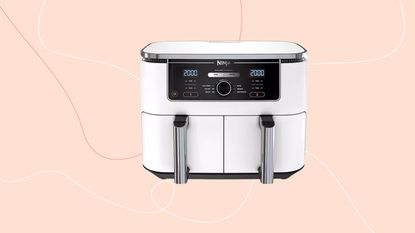 (Image credit: Currys/Future)
Ninja's brand new white dual-zone air fryer (the Ninja Foodi MAX Dual Zone AF400UKWH) is now on sale for Black Friday at a simply excellent price.
This exclusive colourway launched with Currys back last month, with the Ninja Foodi MAX Dual Zone Air Fryer available to buy in an entirely new colour (as opposed to just different accents) for the very first time. This is one of our top-rated best air fryers, so we were excited to see it with a new spin.
Now, thanks to Black Friday, it's down from £249.00 to £199.00 at Currys, making it a total steal price, as well as super chic. We've waxed lyrical about the Ninja Foodi MAX Dual Zone for way over a year now, after trying it out at our test centre and awarding it five stars.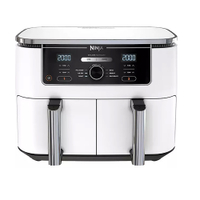 NINJA Foodi MAX Dual Zone AF400UKWH Air Fryer - was £249.00, now £199.00 at Currys
Available exclusively at Currys, this white version of our favourite Ninja air fryer has taken on a whole new lease of life. Incredible at cooking and with two separate cooking zones, it's perfect for minimalistic kitchens. Now on sale for Black Friday, we're inclined to say we like it even more.
Not only is it as good as the hype suggests, but it's flown off the shelves for years consistently now. So if you prefer the look of it in white rather than the standard shade, we'd suggest doing your air fryer shopping now.
Given how excited we are about this launch, we predict it might not be in stock at this price for long.
NINJA Foodi MAX Dual Zone AF400UKWH Air Fryer in white
This isn't the first time Ninja has released a variation on the Ninja Foodi, but it is the first entirely new colourway.
If you're a super-fan like me, you might remember the Ninja Foodi MAX Dual Zone Air Fryer was available to buy exclusively from Amazon in black but with rose gold trimmings.
After selling out continuously last year, it's now back in stock for good with the copper accents and is available to buy for a steal of a price thanks to Black Friday for £179.99 from Amazon.
But the copper colour-way won't have solved the issue for those with all light or white coloured appliances, especially as this air fryer is a little hefty to be hiding in your kitchen cupboards.
Our kitchen expert and Content Editor Holly Cockburn said 'White appliances aren't typically viewed as high-end, but actually they're a great choice for a lot of different kitchen colour schemes.
Not only is this air fryer actually super chic, but it will also look far better alongside cream (or even pink) small appliances if black isn't your thing. I'm dreaming of it sitting atop a marble-effect worktop in a navy or light grey kitchen - it will complete the look.'
That's why we think the Ninja Foodi MAX Dual Zone in white is going to be a crowdpleaser for a lot of Ninja obsessives out there. If you've been waiting for a different colourway to come along, now's your moment.
Get the Ideal Home Newsletter
Sign up to our newsletter for style and decor inspiration, house makeovers, project advice and more.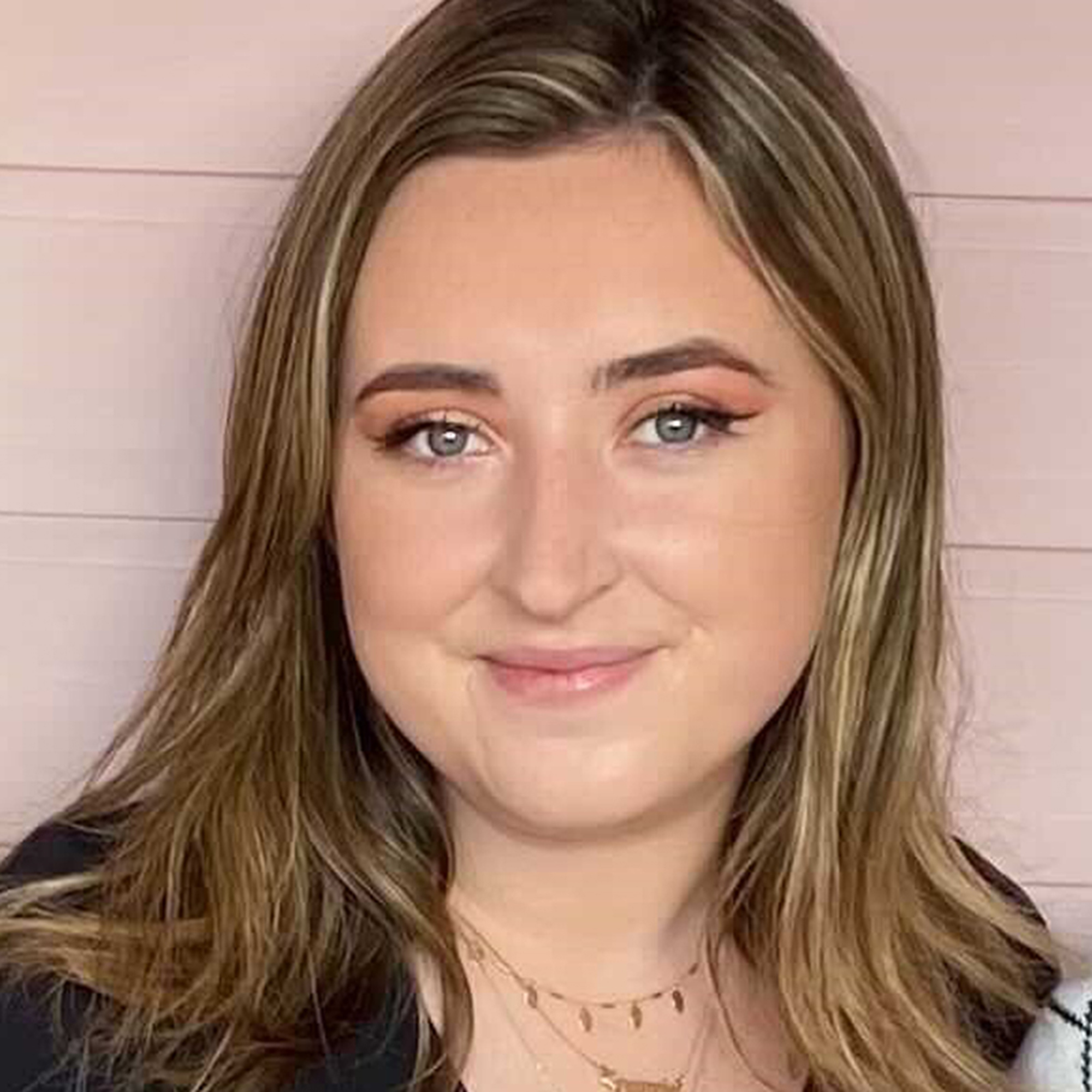 After writing for all of Future's Homes titles, Molly is now an Ecommerce Editor at Ideal Home, working across a range of shopping content to find the best buys for your space. Previously, she was the Staff Writer at TopTenReviews, another Future site, where she covered home content, which to a US audience is anything from turkey fryers to ride-on lawn mowers. Now, she spends her time writing reviews of appliances she's tested at home and at our testing facility (we're talking air fryers, vacuums, dehumidifiers and more!), as well as curating buying guides. She's a certified Consumer Expert for several product categories after passing a five-step program including hands-on experience, consumer interviews and extensive research into her specialist areas including kitchen appliances and vacuums.