Where's the cheapest place to buy a Ninja air fryer? We've covered everything you need to know
We've scoured all of the top retailers to find where you can shop the cheapest Ninja air fryer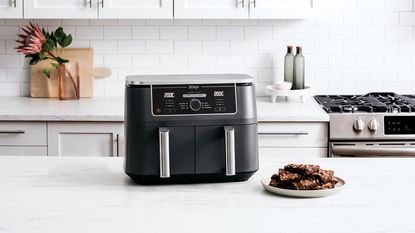 (Image credit: Ninja)
If you're searching for the cheapest place to buy a Ninja air fryer, then you probably already know that the best air fryers from this brand are the most sought-after on the market.
This sell out air fryer which we've covered in our in-depth Ninja Dual Zone AF400UK Air Fryer review caused a frenzy over Black Friday last year, with the stock of this hugely popular dual-zone air fryer constantly disappearing thanks to an army of loyal Ninja fans. Thankfully stock levels have since stabilised, which leads us to the next most important question: where can you buy this Ninja air fryer at the cheapest price?
We've written extensively about the best Ninja appliances, meaning we have a very good idea of the retailers you need to check if you're looking to bag a bargain.
Below you can find our price checker technology, which will automatically pull through the most advantageous prices out there, as well as a list of retailers that often have incredibly good prices on Ninja air fryers.
Keep reading to find your new favourite appliance for less and bookmark this page to get the latest best price – and for an extra bargain, make sure to stay up to date with the latest Ninja discount codes, too.
Where to find the cheapest Ninja AF400UK air fryer
There's no doubt that the Ninja AF400UK is the most popular air fryer on the market. It has a huge 9.5 litre capacity, two separate drawers and the ability to sync up whatever is cooking inside. It's RRP is £249.99, below you can see where you can currently shop it for less.
Where to find the cheapest Ninja AF100UK air fryer
The Ninja AF100UK is the single-basket air fryer from the brand that can cater for up to four people thanks to the 3.8 litre capacity. It's kitted out with four functions, and is the most affordable air fryer you can buy from the brand at full price (£149.99). Below you can see where it's currently on sale.
Which retailer has the cheapest Ninja air fryer?
When is the best time of year to find the cheapest Ninja air fryer?
While the cheapest place to shop for a Ninja air fryer can change daily depending on which retailers are hosting sales, the best time of the year to shop is undoubtedly Black Friday.
Last year saw huge price slashes on Ninja air fryers, as well as the release of a limited edition colourway on Amazon, making it a fantastic time to save on this rather expensive appliance.
We're expecting more price slashes on Black Friday 2023, as well as models that were new last year experiencing a price drop for the first time. As well as Black Friday, there's also an Amazon Prime shopping event happening in October, which is always a good time to browse for a Ninja air fryer, especially if you're a Prime member.
Which is the cheapest Ninja air fryer to buy at full price?
Shopping for a Ninja air fryer in the sales is the best way to get the cheapest price, but you might be wondering which air fryer is the cheapest at normal retail price. The Ninja range spans more affordable smaller models to the massive 9.5L Dual Zone, but the cheapest of them all at full price is the Ninja AF100UK, which retails at £149.99.
The cheapest dual zone air fryer you can buy at full price is the AF300UK, which has an RRP of £219.99 at Ninja.
Get the Ideal Home Newsletter
Sign up to our newsletter for style and decor inspiration, house makeovers, project advice and more.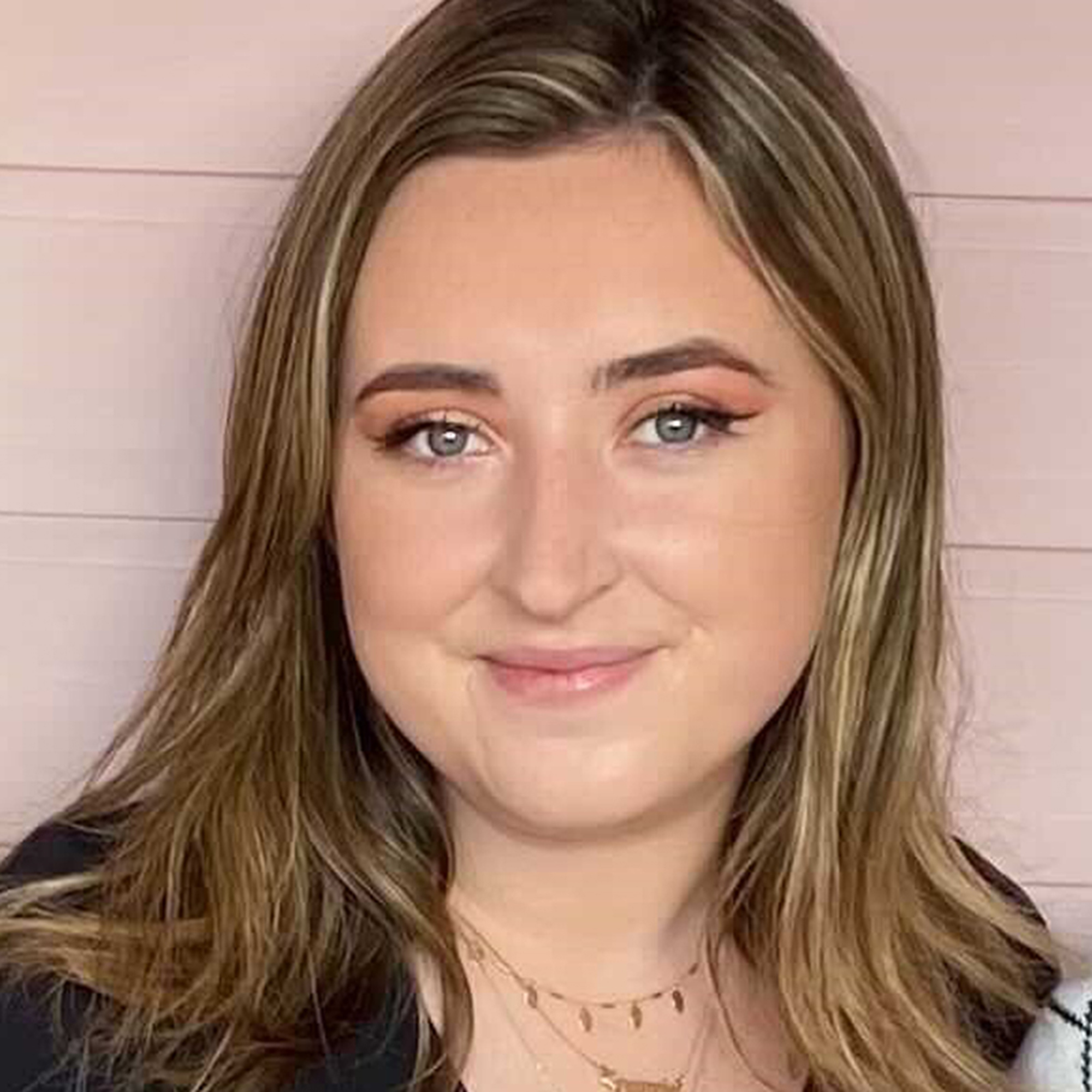 After writing for all of Future's Homes titles, Molly is now an Ecommerce Editor at Ideal Home, working across a range of shopping content to find the best buys for your space. Previously, she was the Staff Writer at TopTenReviews, another Future site, where she covered home content, which to a US audience is anything from turkey fryers to ride-on lawn mowers. Now, she spends her time writing reviews of appliances she's tested at home and at our testing facility (we're talking air fryers, vacuums, dehumidifiers and more!), as well as curating buying guides. She's a certified Consumer Expert for several product categories after passing a five-step program including hands-on experience, consumer interviews and extensive research into her specialist areas including kitchen appliances and vacuums.