This air fryer accessory is the Ideal Home team's current must-have – and it's only £12
This £12 cooking accessory is our latest air fryer essential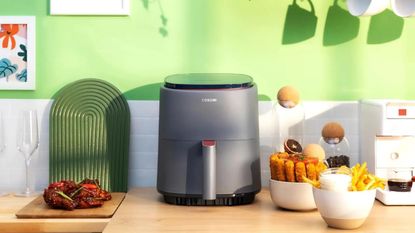 (Image credit: COSORI)
It's no secret that we're pretty air fryer-obsessed over here at the Ideal Home HQ. After all, who isn't these days? That's why we love a cooking accessory to elevate our air frying game. Our latest obsession? Using silicone tongs for our air fryer.
In all fairness, the tongs are in fact made from stainless steel but their tips are covered in silicone to protect the nonstick coating of your best air fryer's interior from the scratchy metal.
Similarly to using ramekins in an air fryer, utilising tongs elevates the cooking experience and makes so many tasks like tossing and flipping in an air fryer so much easier. And there is a particular brand and model our editors can't stop talking about and keep coming back to.
Silicone tongs for air fryer is our go-to accessory
Whether you own an air fryer or are currently on the lookout for Black Friday air fryer deals to soon join the club, silicone tongs are a versatile investment that you won't regret making as their functionality goes far beyond an air fryer.
Ninja, one of our favourite air fryer manufacturers, is ahead of the game as the brand's currently sold out Deluxe Black & Copper Edition Foodi MAX Dual Zone Air Fryer comes in a set with the brand's own silicone tongs.
But the go-to of the Ideal Home team are the £12 Joseph Joseph Elevate™ Fusion Stainless-steel Precision Tongs, which also come in the Elevate™ Fusion 2-piece Stainless-steel Tong Set for £25.
'I got sent a pair of silicone tongs by Joseph and Joseph and I've never looked back when it comes to using them in my air fryer,' says Molly Cleary, Ideal Home's Ecommerce Editor. 'When it comes to stuff that's too delicate to give a big shake, which in my case is usually tofu, they're a big help. They help to keep the structural integrity of whatever you're flipping.'
And Molly's not the only one on the team that sings this gadget's praises.
Our Digital Deputy Editor, Rebecca Knight agrees, 'I started using silicone tongs for my air fryer after I've seen my friend using them to make fajitas in her air fryer. They're perfect for tossing anything small like chips without scratching the nonstick coating of the air fryer. I'm particularly fond of the Joseph Joseph Precision Tongs because you can easily grab little food items with them.'
Sounds yummy!
Get the Ideal Home Newsletter
Sign up to our newsletter for style and decor inspiration, house makeovers, project advice and more.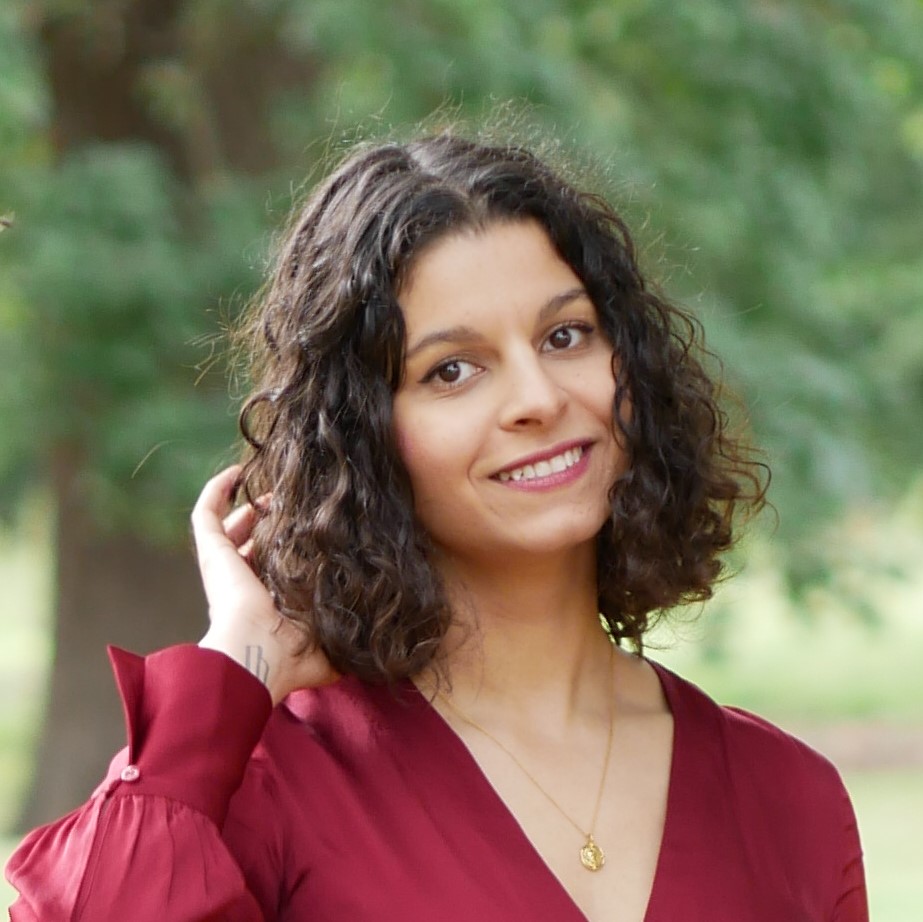 Sara Hesikova has been Ideal Home's News Writer since July 2023, bringing the Ideal Home's readership breaking news stories from the world of home and interiors. Graduating from London College of Fashion with a bachelor's degree in fashion journalism in 2016, she got her start in niche fashion and lifestyle magazines like Glass and Alvar as a writer and editor before making the leap into interiors. She feels the two are intrinsically connected - if someone puts an effort into what they wear, they most likely also care about what they surround themselves with.