One of the smallest houses in London is on the market for £600,000
This tiny home in Chelsea proves that space is at a premium in London more than ever before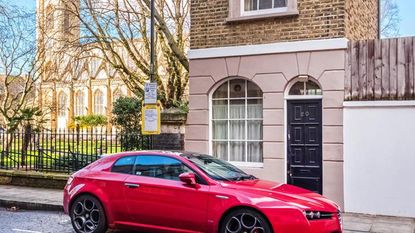 (Image credit: Douglas & Gordon)
Ideal Home Newsletter
The Home Of Great Ideas For More Than 100 Years
Thank you for signing up to . You will receive a verification email shortly.
There was a problem. Please refresh the page and try again.
At just 26 sq m, this tiny Chelsea home is compact to say the least. But what it lacks in space, it makes up for with a great London location, access to a beautiful garden, and wonderful shops, bars and restaurants nearby.
Photos show a tired-looking house in need of refurbishment, but in many ways, it holds a certain charm. And as all us home lovers know, a property in need of a complete overhaul provides the perfect opportunity to make it your own.
The Britten Street property has one reception room, a kitchen, bathroom and a bedroom. It is spread over two floors and the bedroom is upstairs. The tiny kitchen and bathroom are next to each other, but some clever space-saving fittings could work magic.
Estate agents Douglas & Gordon (opens in new tab) describe the cottage as a 'proper Chelsea gem'. The fact that it is a freehold, detached property holds a lot of appeal. In this exclusive area of London, a home without immediate neighbours and without the restrictions of a lease is a real rarity, and it definitely doesn't come cheap.
Space is at a premium in the capital and, according to Rightmove, the average home in Chelsea costs a whopping £1,912,360. So while £600,000 is obviously a lot to pay for a 26 sq m home, it does perhaps offer a single person or a couple the opportunity to live in a desirable part of London at a much lower cost than the norm.
And as for the size of this tiny Chelsea home - well, they do say that the best things come in small packages.