Parents, *please* don't send your kids off to uni with 'dorm grey' decor – try these colour schemes instead
It doesn't have to be a 'canon event' for every student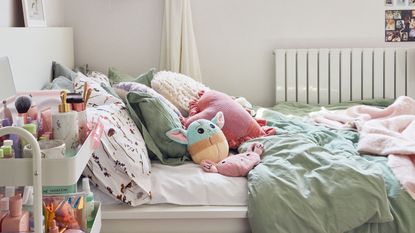 (Image credit: Urban Outfitters)
We're officially double digits into September, which means that the start of a new scholastic chapter is brewing – and if you're reading this, I'm guessing it's safe to assume that you've got an overly-excited soon-to-be uni-bound child on your hands.
Aside from the stacked university checklist you're probably rushing to get through, there's also the task of figuring out where to buy uni essentials so your child can decorate their dream uni room. However, just like any other room we may be looking to redecorate and spruce up, there's a colour trend that will always be prevalent and haunt us on every shop floor: grey. In this case, dorm grey.
What is dorm grey?
Dorm grey is just a fun spin on the standard grey we've long seen in grey living rooms, grey bedrooms, grey bathrooms, and grey kitchens (okay, you get the idea). The only difference is that you not only keep it within the comfort of your home but even extend it all the way to university campus grounds.
Yes, it looks cute in the store, but then you pack it all into the car and realise it's all grey. I'm sure many university graduates (myself included) can attest to falling into the grey trap at some point. Honestly, it's inevitable and almost like a student's right of passage.
But, it doesn't have to be that way.
Uni room colour schemes to consider that *aren't* dorm grey
If you're a parent who has long been sporting 'millennial grey' – AKA, a huge interior faux pas, according to Gen Z – there's a chance you might unknowingly be letting grey trickle into your 18-year-old's uni room decor choices.
Don't get me wrong, this isn't a bad thing per se. However, home decor trends have evolved and if there's a time to start embracing colour in a home, it's in a new living environment that can otherwise be characterised as feeling quite 'cell-like' and like you're living in a shoebox. So, a little pop of colour doesn't hurt to make it feel like home.
Here's how to incorporate more colour into a uni room, according to the experts.
1. Opt for earthy tones
'Use an earthy colour palette for a cosy feel in your dorm room,' advises Sophie Clemson, director and co-founder of The Living House.
'If we're looking at the cosy and rustic space, choose warm earthy tones, such as terracotta or olive green,' adds Sahar Saffari, senior interior designer at Hi-Spec Design.
Sophie continues, 'Swap the grey for a neutral beige with warm tones and pair this with greens to bring the outside in. For a third colour, add a pop of terracotta in your cushions and throws for warmth.'
'Be careful not to go too dark without any brightness, as you might end up closing in the space too much,' warns Sahar. 'For example, pairing white bedding with a forest green throw and cushions is a great way to incorporate these darker hues colours, however, the white of the bedding contrasts well.'
This attractive, textured surface, the cotton-rich throw will complement your home beautifully all year round with its stylish colourway.
If you want to bring even more of the outside in, Sarah Lloyd, paint and interiors specialist at Valspar Paint suggests adding houseplants into a uni room.
'Indoor houseplants are a brilliant way to introduce colour and nature directly into your room. When grey is a key part of your bedroom space, there's no better way to compliment it than with plenty of lush houseplants and greenery.'
Bird of Paradise Houseplant
This plant is a native to South Africa, a real talking point it has large exotic looking paddle shaped leaves on long elegant stems. The leaves are a gorgeous glossy dark green colour.
2. Try a light and airy colour palette
'On the other end of the spectrum, you might be looking for more of a light and airy colour scheme,' says Sahar. 'So, this consists of soothing colours paired with whites and light tones, For example, a crisp white paired with light blues. This is great for creating a serene, calm and fresh space.'
'This combination can help to visually enlarge the space, which is often helpful if your dorm room is smaller than you would like. Try accessorising with rattan or lighter natural woods, for example, a rattan mirror and wooden storage boxes, will help add to this natural look for the room.'
Natural Large Hand Woven Rattan Mirror
Make your room appear more spacious with the help of this large hand-woven mirror designed in a circular shape with woven detailing.
French Cane Small Storage Box
Boasting a natural and rustic French Cane design, this storage box is essential for keeping all your kid's uni essentials neat and tidy.
3. Blush pinks never fail
Although a light, blush pink might often be paired with 'dorm grey' and seen as quite basic, it's a go-to colour combination that will not fail.
'Add pleasant pops of colour to your room with the use of soft furnishings, such as cushions and soft blankets on the bed,' suggests Sarah. 'Paired with grey walls, burnt orange and blush pinks are warming shades that will offer depth to the space, creating a cosy feel to the room.'
John Lewis ANYDAY Charlotte Throw
A lightweight, fringed acrylic throw – perfect for when you just want a light layer and want to up the ante on the cosiness in a uni room.
Hopefully, these expert-led tips will help inform you the next time you're dragged to go uni room essentials shopping. Now, you don't have to subject your kid to dorm grey like many of us had to experience when we were students.
Let's be the first to encourage the new batch of Freshers to embrace colour early on.
Get the Ideal Home Newsletter
Sign up to our newsletter for style and decor inspiration, house makeovers, project advice and more.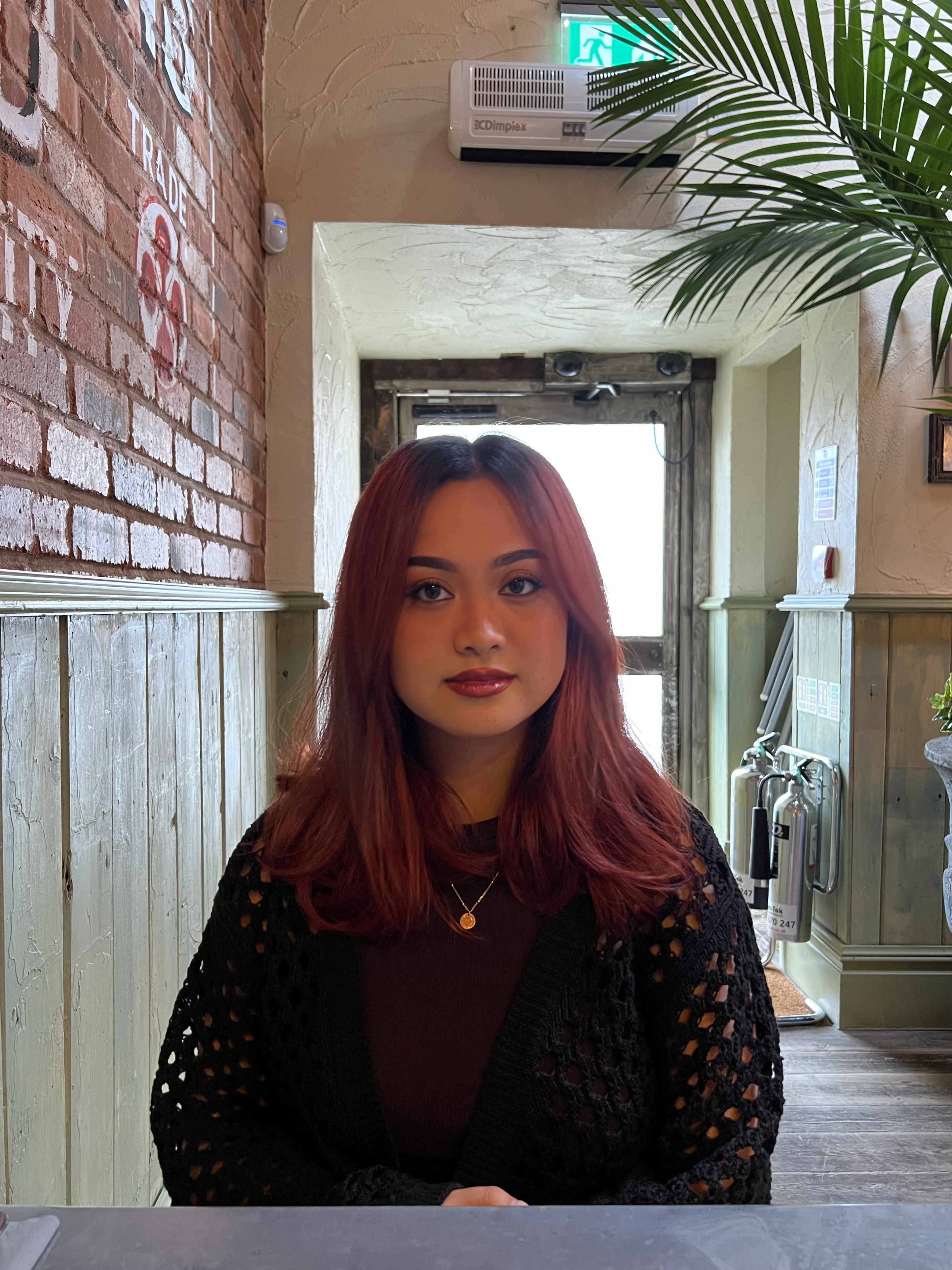 Jullia Joson is Ideal Home's Junior Writer. She's always loved all things homes and interiors, graduating with a bachelor's degree in Architectural Studies from the University of Nottingham in 2022. Previously, she was an Intern Editor for ArchDaily. Now focused on news stories, Jullia can be found down the TikTok and Pinterest rabbit hole scrolling through any new and upcoming trends, hacks, and home inspiration.